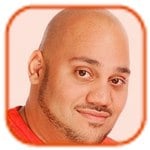 Posted by Andru Edwards Categories: Artist News, Release Dates, Upcoming Releases, Folk, Rock,
Mumford and Sons will release their new album on September 24. The British folk band revealed in an interview with Dutch pop/rock radio station 3FM that their hotly anticipated follow up to Sign No More is almost complete. The group have once again collaborated with producer Markus Dravs on the record and frontman Marcus Mumford previously revealed they were in no rush to finish it because they wanted to make sure it wasn't "s**t."
"I think we just want the songs to be good, and to sound right, and to feel like we've expressed everything as straightforwardly and honestly as we can. We're done recording it. But if we listen back while we're mixing and discover it's s**t, we'll just start again," he said.
Click to continue reading Mumford and Sons Will Release New Album on September 24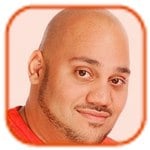 Posted by Andru Edwards Categories: Gossip, Folk, Pop, Rock,
Paul Simon doesn't think he'll ever record with Art Garfunkel again.
The iconic duo have not completed an album since Bridge Over Troubled Water - which was released shortly before they split in 1970 - and Paul says there's not much chance they will work together again because he doesn't like to revisit the past.
"There are a couple of issues. One, Art has some problem with his vocal chords and he can't sing in his mid range. So it's really a moot point unless he can sing. From my own perspective, I would just as soon not go back and visit the past. I feel the same way about Graceland. I'm happy to celebrate this 25th anniversary and we're going to play a few concerts but I'd just as soon be quietly making new music."
However, Art has previously said he would like to work with Paul again but admitted there were problems between them: "You'll have to ask him, it takes two to tango. I like to tango, so count me in. You'll just have to bring a psychiatrist in as the third member."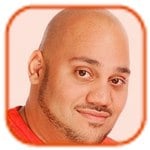 Posted by Andru Edwards Categories: Artist News, Collaborations, Folk, Rock, Soundtracks, New Releases,
Mumford and Sons have unveiled a new track, "Learn Me Right." The folk-rock group collaborated with vocalist Birdy - who sings lead on the song - which is included on the soundtrack to new animated film Brave.
"It's quite fun doing a song for a movie rather than for an album. We liked the idea of having an orchestra in the background and having a girl like Birdy sing - it's been quite liberating," frontman Marcus Mumford said.
Click to continue reading Mumford and Sons Unveil Their New Track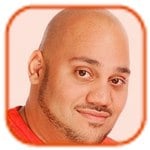 Posted by Andru Edwards Categories: Performances, Folk, Rock, Soundtracks, New Releases,
Damon Albarn worries people think he has "lost it."
The Blur frontman is currently focused on his Dr. Dee project - a play and accompanying album of folk opera inspired by Elizabethan mathematician Dr. John Dee - and admit she is "nervous" about the response to the music
because it is very different to his previous work.
"It's not an easy listen and it's not an easy thing to talk about. That's what's making me really nervous at the moment. I want to be enthusiastic about it and explain, but the language you have to inevitably use to explain a record like this, in the modern idiom - especially in pop music - just looks completely mad. It looks like I've completely lost it."
Click to continue reading Damon Albarn Finds His Opera Hard to Explain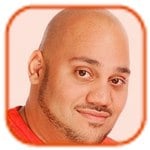 Posted by Andru Edwards Categories: Artist News, Upcoming Releases, Folk, Rock,
Mumford and Sons has finished recording their new album - but may not release it.
The group have been working hard on the follow-up to 2009's Sigh No More and admits they will scrap the record if it doesn't meet their high standards.
"We've done recording it but if we listen back while we're mixing and discover it's s**t then we'll just start again. We're not going to put it out until it's good enough," said keyboard player Ben Lovett.
The band are planning to play new tracks at their summer dates because they enjoy seeing the crowd's response to new material. "Playing the songs like helped shape them because we get to listen to them through the crowd's ears," banjo player Winston Marshall explained to NME magazine.
And the group are quick to reassure fans not to expect a radical departure from their previous material on the new album. "[Frontman] Marcus [Mumford] made a joke that the album wasn't doom folk and we don't really know why he did that. We'd just like to assure everyone that it is doom folk," Winston added.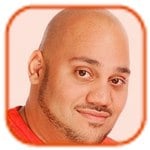 Posted by Andru Edwards Categories: Artist News, Upcoming Releases, Folk, Rock,
Mumford and Sons second album will be an "evolution not a revolution."
"The Cave" group spent most of the last year in the US touring their debut album, Sigh No More but have moved back to the UK and reunited with producer Markus Dravs for their second album, as they want to build on the sound they have created.
"We want an evolution not a revolution. We've been recording in Britain to keep the British identity intact. It's been amazing for us in America, unexpected about how much they've embraced us here, but they haven't bought our souls," said singer Marcus Mumford.
The band have debuted some of their new songs live, but are keeping their recording sessions secret, with only two people outside of the band having heard the completed new tracks. "Everyone's just letting us get on with it. The only people that have heard it are Dravs, our manager and us. No-one else has been involved in the process, so It means that we might have completely f***ed it up," Marcus added.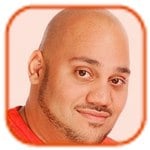 Posted by Andru Edwards Categories: Artist News, Gossip, Reunions, Rumors, Folk, Rock,
Jack White says the only way he would reform The White Stripes is if he were bankrupt. The musician officially ended his group with drummer Meg White official last February, and although there has been a spate of reunions and reformations by other bands in recent history, he would only revisit his former project if he was forced to.
"Absolutely no chance. I couldn't see any reason to ever do that. I'm not the kind of person that would retire from baseball and come out of retirement the next year. I mean, if we went to all the trouble of telling people we're done, we meant it, you know? If we were forced to change our mind about it, I can only imagine the reason being if we went bankrupt or something or needed the cash, which would be a really sad thing. I would probably be issuing an apology with the announcement of the show dates."
Click to continue reading The White Stripes Would Only Return if They Were Bankrupt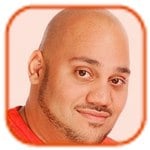 Posted by Andru Edwards Categories: Artist News, Collaborations, Upcoming Releases, Folk, Rock,
Bob Dylan is recording a new album. The 70-year-old singer is working on his 35th studio album in Los Angeles, and it will reportedly have a Latin American influence.
Los Lobos musician David Hidalgo - who has been producing Bob's latest record, and worked on his last two albums,Together Through Life and Christmas in the Heart - said, "It was a great experience. And different. Each one has been different, all completely different approaches. It's an amazing thing, how he keeps creativity. I don't see how he does it."
David also detailed how he had introduced some Latin American instruments to the recording, such as the Tres guitar, a stringed instrument popular in Cuba and Puerto Rico: "He'd say, 'Wow, what's that? He liked the sound. So we'd get it in there."
Christmas in the Heart was released in 2009, and since then Bob has been involved in the The Lost Notebooks of Hank Williams project, where artists recorded songs based on ideas and lyrics in notebooks left behind in a leather briefcase by the country artist after his death aged 29 in 1953. Bob recorded a track "The Love That Faded" for the album, which was released in October last year.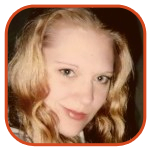 Posted by K.C. Morgan Categories: Artist News, Folk, Rock,
Adam Sender, art collector and hedge-fund manager, just bought a piece of rock history for a cool $429,000 (US).
This was the price he paid after winning a Sotheby's auction for Bob Dylan's handwritten lyrics to "The Times They Are A-Changin'."
The paper itself is ragged and roughed up, filled with crossed-out words and changes.
Read More

| Perez Hilton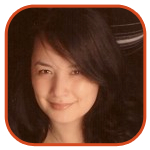 Posted by Veronica Santiago Categories: Artist News, Collaborations, Gossip, The Charts, Upcoming Releases, Country, Folk, Hip-Hop & Rap, Pop, R&B / Soul, Rock,
-Lenny Kravitz has shot down rumors that he may replace family friend Steven Tyler in Aerosmith. Who even thought that could be a possibility?
-Despite several years away, Eminem managed to become the top-selling artist of the decade. The Beatles' 1 topped sales for any single album.
-A collaboration between Justin Timberlake and Jamie Foxx has just leaked. You can judge whether it's a "Winner" for yourself here.
-She & Him, comprised of actress Zooey Deschanel and M. Ward, will be releasing a new album next year. Volume 2 hits stores on March 23.
-The Ting Tings' Katie White said their recent Grammy nom for Best New Artist led to her pulling a stomach muscle. There's a reason why they say "Beauty is pain."
© Gear Live Media, LLC. 2007 – User-posted content, unless source is quoted, is licensed under a Creative Commons Public Domain License. Gear Live graphics, logos, designs, page headers, button icons, videos, articles, blogs, forums, scripts and other service names are the trademarks of Gear Live Inc.