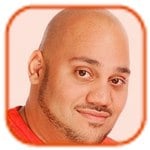 Posted by Andru Edwards Categories: Artist News, Folk, Rock,
Neil Young was "curious" about writing songs without drugs or alcohol. The legendary singer/songwriter gave up drinking and smoking cannabis last year, and initially wondered if he'd still be able to function as a songwriter without them.
Speaking about writing without being under the influence, he said, "I was never really worried about it, other than I was curious about it, in a day-to-day way. I'd go, 'Wow, I've not written a song in a long time. This is very different.' I didn't know at the time what was going to happen so I was discovering it, and now I've discovered that it doesn't matter."
The "Heart of Gold" hitmaker has also written his memoirs, and admits he'd never had an urge to write them until he broke his foot and was unable to play live for a while. "When I broke my toe I was just sitting there going, 'What am I gonna do now? I thought: 'Why don't I just do that book?' It gives me relief, it gives me something else to do so that music doesn't wear me out, so that I don't wear the music out. Everything should be taken in its own dose. You don't want to OD on music and then the music loses its potency. If that's all I did, it wouldn't be as good. I think if you don't have some obsession in your life, you're dead," he told The Guardian.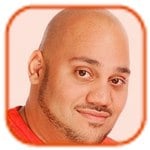 Posted by Andru Edwards Categories: The Charts, Folk, Rock, New Releases,
Mumford and Sons' new album Babel has achieved the biggest sales week of 2012 in the US Billboard Chart. The group sold over 600,000 copies of their second LP in America, but Daniel Glass - of their US label Glassnote - says the boys won't be getting over-the-top gifts to celebrate their success: "No new cars. We have something we think is very special... we hug. We're big huggers. We will give them a big hug and compliments on their job."
Daniel says he always knew the band - made up of Marcus Mumford, "Country" Winston Marshall, Ben Lovett and Ted Dwane - would be successful as they're so talented and work really hard, especially when on tour. "I can go back to the beginning and I knew we were signing a very talented band to our roster. They delivered incredible music for a second time... and the work that was done, it's very empowering and shows a lot of confidence when a band goes out for almost two months playing new music from the new album for their fans and shares it with them and makes the fan experience so wonderful and inclusive. The attitude of Mumford and Sons is that fans really do come first and word of mouth is important. They've let you in on new music for a long time and it's not a marketing ploy. It has been that unfurling and exposure going on for a year and a half with the new music," he said.
Click to continue reading Mumford and Sons' Babel Success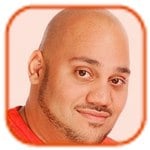 Posted by Andru Edwards Categories: Collaborations, Gossip, Folk, Rock,
Jack White describes meeting Bob Dylan as an "honor." The singer says their friendship started as an "accident" after he went to watch the legendary musician play in his hometown, Detroit, and found out he'd been playing one of his tracks to warm up.
"I went and saw him play in Detroit and he said to me, 'We've been playing one of your songs lately at sound checks.' I thought, Wow. I was afraid to ask which one. I didn't even ask. It was just such an honor to hear that," Jack said.
Click to continue reading Jack White: Meeting Bob Dylan Was an Honor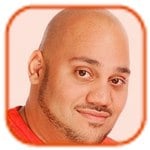 Posted by Andru Edwards Categories: Gossip, Folk, Rock, New Releases,
Marcus Mumford denies Babel symbolizes Mumford and Sons' Christian faith. The frontman - whose father was a vicar - insists the album isn't a statement of their religious views and the band are more driven by "spirituality."
"The LP is not a statement of faith. We don't feel evangelical about anything, really, other than music. I don't even call myself a Christian. Spirituality is the word we engage with more. We're fans of faith, no religion," he said.
The "Little Lion Man" singer also clarified his lyrics to "Whisper In The Dark," which reference God. "The lyric, 'I set out to serve the Lord,' no-one realizes it's pluperfect tense. The lyric is 'I had set out to serve the Lord.' It's looking back at a time when that happened," he explained.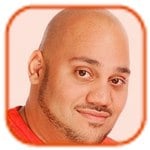 Posted by Andru Edwards Categories: Artist News, Concerts / Tours, Performances, Folk, Rock, New Releases,
Mumford and Sons are nervous about headlining arenas. The band have just released their second album Babel and announced a huge run of shows - including their first ever arenas in the UK - and are worried about making their sound big enough to fill such huge spaces.
"We've only ever done five [arenas] I think. We did three in Canada, one in Portland, Oregon and one in Amsterdam and it was quite difficult. Big respect to bands who do arenas because, it's a big space to fill," band member Winston Marshall said. "It's hard to connect but it's also kind of epic and a part of us always wanted to achieve those things," band member Ben Lovett added.
Click to continue reading Mumford and Sons Nervous About Headlining Arenas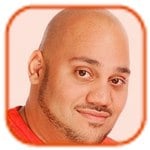 Posted by Andru Edwards Categories: Concerts / Tours, Gossip, Folk, Rock, New Releases,
Of Monsters and Men are "more rock 'n' roll" than folk.
The Icelandic "Little Talks" band have been compared to folk acts like Mumford and Sons because they use acoustic guitars and have lush vocal harmonies, but singer Ragnar Þórhallsson feels the band's sound is more rock influenced.
"It's hard for me to describe our music. It has folk elements, but it has more rock 'n' roll in it. We like being compared to great bands, but we're not like Mumford and Sons, we very much have our own style," he said.
The band performed an exclusive show at London's Village Underground Venue last night alongside Spector, as part of the Logitech UE launch. The show was the last night of the group's US and European tour before heading home, and the six piece band impressed the capacity crowd by balancing tender moments with rock crescendos on tracks such as "Six Weeks," "Love Love Love" and "Mountain Sound."
Click to continue reading Of Monsters and Men More Rock Than Folk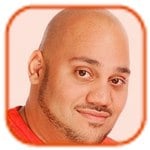 Posted by Andru Edwards Categories: Artist News, Upcoming Releases, Folk, Rock,
Mumford and Sons have made "sacrifices" for their new album.
"The Little Lion Man" band, who formed in December 2007, hope their second record, Babel, will change people's view, after being labeled "folk," a tag they disagree with.
"The cynics can all f**k off. We think this new record will attract a different audience and broaden people's views of us. We have made so many sacrifices and we've not taken the easiest route. And so I hope people do understand where we are coming from because it's a good place, not a capitalistic venture at all," said keyboardist Ben Lovett.
Click to continue reading Mumford and Sons Made Sacrifices for New Album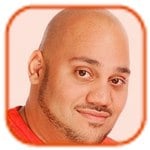 Posted by Andru Edwards Categories: Concerts / Tours, Gossip, Folk, Rock,
Bob Dylan has blasted critics who accused him of plagiarism.
The legendary musician was quick to defend himself about quoting other artists and authors' material in his own work, branding his critics "wussies and pussies" and saying they are the same kind of petty people who called him "Judas" at the 1965 Newport Folk Festival for switching from an acoustic to an electric guitar.
"Judas, the most hated name in human history! If you think you've been called a bad name, try to work your way out from under that. Yeah, and for what? For playing an electric guitar? As if that is in some kind of way equitable to betraying our Lord and delivering him up to be crucified. All those evil motherf*****s can rot in hell," he ranted to Rolling Stone.
Click to continue reading Bob Dylan Bites Back at Plagiarism Claims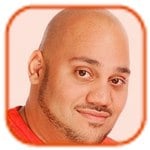 Posted by Andru Edwards Categories: Concerts / Tours, Gossip, Alternative, Folk, Rock,
Mumford and Sons were once accused of people trafficking.
The British folk band nearly missed a show on an American tour after deciding to travel on a vintage train, which was mistaken by police in Texas as a vehicle used to smuggle people over the Mexican border. "In Marfa, Texas, we were pulled over by police waiting for us with cars across the track. They accused us of stowing people away on the train. It was edgy, but the gig eventually went ahead. We swelled the town about fivefold and ended up playing soccer with the police," said bassist Ted Dwane.
Click to continue reading Mumford and Sons' People Trafficking Mixup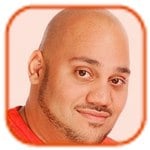 Posted by Andru Edwards Categories: Artist News, Upcoming Releases, Alternative, Folk, Pop,
Milla Jovovich is releasing an album. The 36-year-old model-and-actress has been working with her ex-boyfriend Stuart Zender - who played bass in Jamiroquai - on some music and hopes people will be able to buy it by next month.
"Hopefully by October I'll be able to put something out. It's called Sweeter Than Madness and my musician friend Chris Brenner is producing it. My ex-boyfriend, Stuart Zender, a founder member of Jamiroquai, plays bass," she told The Sun.
Click to continue reading Milla Jovovich Releasing an Album Next Month
© Gear Live Media, LLC. 2007 – User-posted content, unless source is quoted, is licensed under a Creative Commons Public Domain License. Gear Live graphics, logos, designs, page headers, button icons, videos, articles, blogs, forums, scripts and other service names are the trademarks of Gear Live Inc.