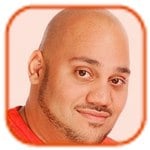 Posted by Andru Edwards Categories: Artist News, Dance, Electronic, Hip-Hop & Rap,
Black Eyed Peas song "My Humps" has been named as having the worst lyrics in dance music.
The group's 2005 single received more than twenty per cent of votes cast in a poll of clubbers by GlobalGathering festival. The song contains the repetitive line, "My hump, my hump, my hump, my hump, my hump, My hump, my hump, my hump, my lovely little lumps." The song reached number three in the UK singles chart when it was released but it seems the public don't look back on it fondly.
In second place clubbers voted "Nassaja" by German outfit Scooter, with its nonsensical line, "It's not a bird, it's not a plane. It must be Dave who's on the train."
The top three was completed by the 90's dance-pop group Vengaboys with their song "Up and Down," which simply repeats the words "up" and "down" over and over again.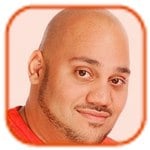 Posted by Andru Edwards Categories: Artist News, Upcoming Releases, Dance, Pop,
Lady Gaga's next album will have a "tremendous lack of maturity."
The "Judas" singer's last record, Born This Way, incorporated grown up lyrical themes - including addressing homosexuality on the title track and her grandfather's death on "The Edge of Glory" - but she is planning her next album to be more lighthearted.
Speaking during a performance in Perth, Australia, yesterday, she told the crowd, "Let's just say I feel that when I wrote Born This Way, I demonstrated a sense of maturity. And I feel that, on the next album, there's a lack of maturity. It's a tremendous lack of maturity or sense of responsibility."
Gaga has already debuted one new track, "Lady Die," which has proved controversial because of its lyrics, which appear to reference Diana, Princess of Wales' tragic death in a Paris car crash in 1997.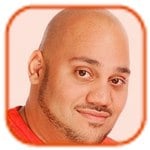 Posted by Andru Edwards Categories: Artist News, Upcoming Releases, Dance, Rock,
Florence and the Machine are working on a dance music side project.
The indie band - fronted by singer Florence Welch - have secretly been making "weird" dance records in their spare time, but she is unsure if it will be released.
"We actually have a dance outfit side project called Side Project. We made this weird house track that sounded quite churchy - to be confirmed! As yet it has never seen the light of day," she said.
Florence also said she was pleased with DJ Calvin Harris' remix of their recent single "Spectrum," as it had caught the perfect balance between happy and sad which she is looking for: "I'm such a huge fan of his. What I enjoy about Calvin's songs is that he has that blend of euphoric and melancholic which as an artist he has managed to perfect. It's that mix of catchy and sad - that feeling of complete joy but something tugging at your insides. That's what makes a great pop song and I really think he's coined that."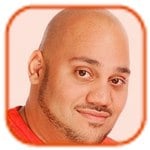 Posted by Andru Edwards Categories: Artist News, Upcoming Releases, Alternative, Dance, Rock,
Green Day have a dance music track on their new trilogy.
The American Idiot band are releasing three albums, titled ¡Uno!, ¡Dos! and ¡Tre! and on one track, "Kill the DJ," attempted to emulate electronic music.
"Mike [Dirt, bassist] asked me to write a song with a four-on-the-floor rhythm. I'd never done it before. It's kind of like [The Clash's] 'Sandinista!,' Ian Dury's 'Sex & Drugs & Rock & Roll' and the Tom Tom Club song, 'Genius of Love.' We were trying to figure out how to make dance music without turning into a dance band," said singer Billie Joe Armstrong.
Billie also explained the reason the band are releasing three albums is because they wanted to do something "dangerous," but even though there are three separate discs, it still counts as one album under their record contract:
Click to continue reading Green Day Releasing Dance Track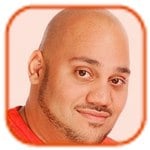 Posted by Andru Edwards Categories: Artist News, Concerts / Tours, Upcoming Releases, Dance, Pop,
Lady Gaga's new album will be "insane."
The "Marry the Night" hitmaker is already working on the follow-up to Born This Way - which was released in May 2011 - and her co-manager, Vincent Herbert, thinks it will defy all expectations.
"There's a lot of work to come, [I'm] very excited about it. [It's] just an insane, great record. She's on tour right now, but it's just going to be a great record. Look out for the unexpected when it comes to her. We're doing it on the road right now, so it's a little hard, but it's going to be great," Vincent said, speaking to website That Grape Juice.
Gaga is currently undertaking a two-year Born This Way Ball world tour but won't let that get in the way of her plans to make a new album, as parts of Born This Way were also recorded on the road. Her single "Marry The Night" took shape with producer Fernando Garibay whilst on her previous tour in 2009.
Click to continue reading Lady Gaga's New Album Will Be 'Insane'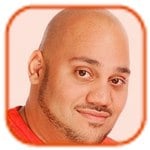 Posted by Andru Edwards Categories: Artist News, Collaborations, Upcoming Releases, Dance, Electronic, Pop, Rock,
Kesha likes to tattoo everyone she works with.
The "We R Who We R" singer collaborated with The Flaming Lips frontman Wayne Coyne on a few songs for the group's new album The Flaming Lips and Heady Fwends, and when she turned up, decided to etch an inking on his body.
"Most of the time, if someone's willing to work with me, they're going to be a freak. And Kesha... I sort of thought that she would be a freak, I'd heard about her and we'd tried to get a hold of her earlier. We showed up at her house, and she has a tattoo gun that she gives everyone a tattoo with, so within 20 minutes of being at her house, I had a tattoo on my toe; it's the only tattoo I've ever had," Wayne said.
Wayne says he was hugely impressed with Kesha and he learnt a lot form spending time with her: "We were set to do this one song that I had prepared, and we went into the studio that night, and stayed there until about two in the morning, and did four songs, just making stuff up. And the next day [we] worked for another couple hours. She's funny, she's gracious, she's imaginative, she's creative and she's a lot of fun to be around."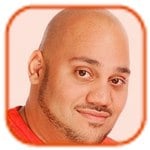 Posted by Andru Edwards Categories: Concerts / Tours, Dance, Pop,
Lady Gaga has vowed to perform "alone" if she has to in Jakarta.
The "Judas" hitmaker's Indonesian show - set to be the biggest in her Born This Way Ball tour's Asian leg - is in jeopardy after protests from hard line religious groups led police to refuse a license for it to go ahead, but she has not given up hope of staging a show in the nation.
"The Jakarta situation is 2-fold: Indonesian authorities demand I censor the show & religious extremist separately, are threatening violence. If the show does go on as scheduled, I will perform the BTWBall alone (sic)" she wrote on her Twitter.
Islamic groups have protested against Gaga's sexualized image, provocative dance moves and allegations she could undermine the country's moral fiber. However, fans who have tickets for the show at the 52,000-seat Gelora Bung Karno stadium on Sunday were given hope when a key religious group, the Indonesian Ulema Council (MUI), said it was re-examining its opposition to the concert today after police said they would issue a license if Gaga can get backing from MUI and the Religious Affairs Ministry.
Click to continue reading Lady Gaga Vows to Perform in Jakarta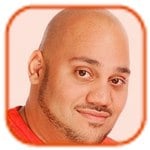 Posted by Andru Edwards Categories: Artist News, Industry News, Dance, Pop,
Robin Gibb has died. The Bee Gees singer has passed away after a battle with cancer aged 62. His family, including wife, Dwina, brother, Barry, daughter Melissa, 37, and sons Spencer, 39, and Robin-John, 29, had been keeping a vigil at his bedside at a hospital in London in recent weeks.
"The family of Robin Gibb, of the Bee Gees, announce with great sadness that Robin passed away following his long battle with cancer and intestinal surgery. The family have asked that their privacy is respected at this very difficult time," said a statement released by relatives.
Robin had surgery on his bowel last year for an unrelated condition, but a tumor was discovered and he was diagnosed with cancer of the colon and then liver. He was recently thought to be in remission, but his condition worsened when he was diagnosed with pneumonia last month.
In February Robin told how he felt "fantastic" and had made spectacular progress in his cancer battle, and even returned to the stage, receiving a standing ovation when he appeared at a London Palladium charity concert supporting injured servicemen and women with The Soldiers, performing Bee Gees tracks "How Deep Is Your Love" and "I've Gotta Get A Message To You."
Click to continue reading Robin Gibb Dies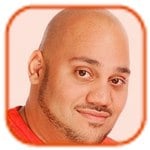 Posted by Andru Edwards Categories: Artist News, Dance, Pop,
Donna Summer has died at the age of 63. The "Last Dance" singer passed away this morning in Florida after a battle with cancer. According to gossip website TMZ, the Queen of Disco had attempted to keep the extent of her illness from fans and was recently trying to finish up her latest album.
Donna was a five-time Grammy Award winner and the first artist to have three consecutive double albums reach number one on the Billboard chart. She also charted four number-one singles in the United States within a thirteen-month period.
Donna, who was born LaDonna Adrian Gaines in 1948, married actor Helmuth Sommer in 1973 before giving birth to the couple's daughter Mimi later that year. Although the marriage crumbled in 1975, she kept an altered version of her ex's surname to use as her stage name. She married Brooklyn Dreams musician Bruce Sudano in 1980 and the couple went on to have two daughters, Brooklyn, born in 1981 and Amanda the following year. In 1994, the family moved from Los Angeles to Nashville where Donna took time out from showbusiness to focus on painting but had recently returned to the recording studio.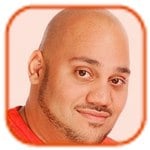 Posted by Andru Edwards Categories: Artist News, Upcoming Releases, Alternative, Dance, Rock,
Vampire Weekend have "many songs" ready for their third album.
The "Cape Cod Kwassa Kwassa" group are working on their next album and plotting to take their sound into uncharted territory. "The goal is to do something new with each record. I like the idea of being able to do your own thing, and then also coming together and making a band record," said bassist Chris Baio, who is also preparing his first solo release.
However, the group have no definite release date for the record, with Chris adding, "It'll be done when it's done. That's where it is now."
Chris' solo tracks are much more influenced by dance music, and he says he started the project as soon as he got off the road with Vampire Weekend, which also includes Ezra Koenig, Rostam Batmanglij and Chris Tomson.
"I've loved dance music for a long time. When I got off the road, I knew I would have some time off. It affects me badly if I'm just sitting around, so I just started making music straight away," he added to NME magazine.
© Gear Live Media, LLC. 2007 – User-posted content, unless source is quoted, is licensed under a Creative Commons Public Domain License. Gear Live graphics, logos, designs, page headers, button icons, videos, articles, blogs, forums, scripts and other service names are the trademarks of Gear Live Inc.