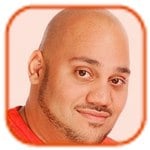 Posted by Andru Edwards Categories: Concerts / Tours, Gossip, Performances, Pop,
Miley Cyrus has defended her use of little people as backing dancers.
The "We Can't Stop" star is accompanied by short people on stage for her current Bangerz Tour, but insists they are employed to have fun rather than just because of their height.
Talking to MSNBC's Ronan Farrow, she said, "We're making them feel sexual and beautiful." Speaking more specifically about one of the dancers, she added, "We're all about lifting her up and making her feel so sexy all the time, and having her dance - she's actually an awesome dancer. They're just like dancing, doing these cute moves and they're awesome dancers just on their own. It's not me telling them how to be. It's really funny how serious people take it. And [people are] like, 'You're racist.' And I'm like, 'Really?' We're like a bunch of kids dancing around in, like, bear [suits], we don't do choreography."
Click to continue reading Miley Cyrus Defends Use of Little People on 'Bangerz' Tour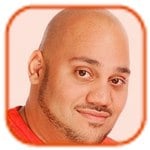 Posted by Andru Edwards Categories: Artist News, Concerts / Tours, Upcoming Releases, Videos, Hip-Hop & Rap,
Kanye West has announced a movie based on his Yeezus world tour.
The 36-year-old rapper has teased the concert film, which will be directed by frequent collaborator Hype Williams, with a 30-second teaser trailer on his official website.
The trailer intersperses footage from his ongoing world tour, as well as clips from his recent "Bound 2" music video which featured his fiancee Kim Kardashian. "Yeezus film directed by Hype Williams coming to theatres," the website states.
Music video director Hype Williams has previously been entrusted to helm the elaborate visuals for Kanye's hit songs "All of the Lights," "Stronger" and "Gold Digger."
The "New Slaves" star has recently been linked to a biographical film based on his Yeezus album and it's rumored that Kim, 33, may have a starring role.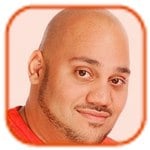 Posted by Andru Edwards Categories: Concerts / Tours, Gossip, Performances, Pop,
Lady Gaga has been refused a permit to perform in a giant vending machine.
The "Do What You Want" hitmaker was hoping to entertain fans at the annual South by Southwest festival (SXSW) held in Austin, Texas between March 7 - 16 on the Doritos Stage, which has been designed to look like a huge snack machine, but due to concerns over health and safety she's had to reconsider.
"Our conclusion was based primarily on public safety concerns ... We look at the size and capacity of the location covered by the permit being sought and how it fits with the anticipated attendance, based on event capacity and promotion. At the end of the day, it's a parking lot," said Don Pitts of Austin's Music And Entertainment division.
Gaga - real name Stefani Germanotta - is still set to play at the nine-day festival but has been urged to find a location with "the necessary permanent infrastructure" to support her performance.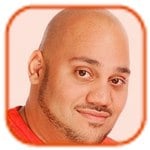 Posted by Andru Edwards Categories: Concerts / Tours, Gossip, Rumors, Hip-Hop & Rap, Pop, R&B / Soul,
Robin Thicke has cancelled a third tour date in the wake of his split from Paula Patton.
The "Blurred Lines" singer has now axed three consecutive concerts on his North American tour after announcing on Monday that he had parted ways from his wife of almost nine years.
This news comes as Robin was a no-show at Harrah's Cherokee Casino Resort in North Carolina last night. The venue issued a statement reading, "Due to unforeseen circumstances, Robin Thicke will postpone his performance at Harrah's Cherokee originally scheduled for Tuesday, February 25. This concert will be rescheduled and the new date announced as soon as possible. We apologize for any inconvenience."
He previously scrapped gigs on Friday in Atlanta and Saturday in Orlando, blaming vocal issues, but instead was seen jetting to Vancouver, where actress Paula is currently filming, in a bid to save his marriage.
Click to continue reading Robin Thicke Cancels Third Tour Date After Marriage Split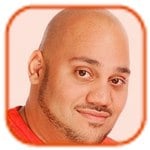 Posted by Andru Edwards Categories: Concerts / Tours, Performances, Pop,
Miley Cyrus kissed Katy Perry at her concert on Saturday night.
The "Adore You" hitmaker took a moment to lock lips with the brunette beauty while performing at the Staples Center in Los Angeles, as part of her Bangerz World Tour, after spotting the 29-year-old star singing along in the front row. But "I Kissed a Girl" singer Katy, who is dating John Mayer, pulled away when Miley, 21, tried to stick her tongue in her mouth, according to gossip website TMZ.com. The "Dark Horse" singer shared an aftermath photograph, which features the "Wrecking Ball" singer with her mouth hanging open in shock and Katy covering her mouth with her hand, on Twitter with the caption, "And after! I adore you @Miley Cyrus."
(FYI - You can also follow Albumista on Twitter.)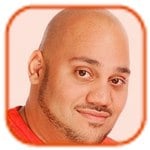 Posted by Andru Edwards Categories: Artist News, Concerts / Tours, Performances, Rock,
Guns N' Roses will perform nine shows in Las Vegas later this year.
Axl Rose and his bandmates have inked a deal with The Hard Rock Hotel & Casino to return for a short residency, dubbed No Trickery! An Evening of Destruction, in May and June.
The "November Rain" rockers, who previously performed a series of concerts titled Appetite for Democracy at the venue in 2012, will take to the stage at The Joint again on May 21, 24, 25, 28, 30, 31, and June 4, 6 and 7, 2014.
"If some is good, more is better! That's our take on welcoming back Guns N' Roses (GNR) to The Joint. Our first residency with GNR was fantastic in every way imaginable. The band and the fans loved the venue, and the business was great for everyone else involved. We want all of the Guns N' Roses fans across the globe to come see what one of the iconic rock 'n' roll bands can do when they have the best venue in the world to do it in, in a city made to party. We are gearing up for another epic residency," said Bobby Reynolds, vice president of booking for concert promoters AEG Live Las Vegas.
Click to continue reading Guns N' Roses Announce Residency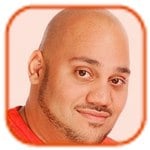 Posted by Andru Edwards Categories: Collaborations, Concerts / Tours, Hip-Hop & Rap, R&B / Soul,
Rihanna can't wait to go on tour with Eminem.
The rapper announced he is embarking on a three-city US tour with the 26-year-old singer, whom he has collaborated with three times in the past, on "The Monster" and on two versions of "Love the Way You Lie," this summer. "There are some shows coming up with Rihanna. It's a three-city tour: New York, Los Angeles and Detroit coming in August. The Monster Tour," the 41-year-old star said on Friday.
Click to continue reading Rihanna Excited to Tour with Eminem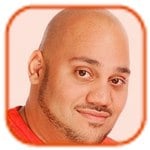 Posted by Andru Edwards Categories: Concerts / Tours, Gossip, Rumors, Pop,
Miley Cyrus has hit back at critics who have called for her Bangerz Tour to be canceled.
The 21-year-old singer kicked off her raunchy world tour in Vancouver, Canada, last week and has come under fire for antics such as simulating a sex act on a man wearing a Bill Clinton mask, but Miley insists she gave fans a pre-warning her shows would be X-rated.
"You can't say I didn't warn you. Now sit back relax & enjoy the show. #bangerztour [sic]," she wrote on Twitter yesterday. The tweet was accompanied by a picture of Miley on stage in a revealing outfit exposing her butt.
The "Wrecking Ball" hitmaker then blasted her critics by telling them to "save" their outrage. "Save your complaints for the McDonalds drive thru when they forget the 'fries with that' [sic]," she quipped.
Click to continue reading Miley Cyrus Blasts Tour Critics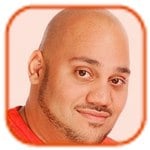 Posted by Andru Edwards Categories: Concerts / Tours, Performances, Pop,
Miley Cyrus appeared through a replica of her own mouth to open her Bangerz Tour in Canada last night.
The "We Can't Stop" star entered through an opening in a picture of her face and slid down a huge pink tongue extending to the stage on the opening night of the tour in Vancouver. The controversial singer showed off plenty of sexy dance moves including Twerking - the butt shaking dance she popularized last year - up against a giant blue teddy bear, rubbing her crotch, riding a hot dog and sucking on a foam finger.
The "Party in the USA" hitmaker opened the show in a red studded two-piece, before changing into a leotard printed with marijuana leaves and wearing a golden cannabis leaf around her neck, which she paired with white cowboy boots. She admitted her nerves before the performance, tweeting, "I don't know if it's Valentines Day or #BangerzTour but I'm most definitely having a panic attack."
Click to continue reading Miley Cyrus Twerks Her Way Through 'Bangerz Tour' Opening Show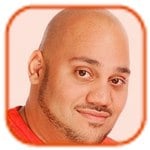 Posted by Andru Edwards Categories: Artist News, Concerts / Tours, Hip-Hop & Rap, Pop, R&B / Soul, Reggae,
Rihanna claims she was "effectively bankrupt" in 2009.
The "Only Girl in the World" hitmaker blames her accountants' poor decision making for her fortune dwindling away from $11 million in cash at the beginning of the year to $2 million several months later.
In documents filed in her gross mismanagement case against the accountancy firm, Berdon LLP, Rihanna claims they gave her the go-ahead to buy a house priced between $7 and $7.5 million, which she did - and later sold for a $2 million loss. To further add to her financial woes that year, the singer's expenses "doubled," TMZ reports. In the lawsuit, Rihanna also claimed her 2009 Last Girl on Earth tour was losing money but she was never warned of this by the accountants.
Berdon previously claimed Rihanna's own "financial action or inaction" or those of people working for her caused her to lose money, not their decision-making. They also dismissed the "Diamonds" star's previous objection she paid an "above-average" commission of 22 per cent as something she had signed off on herself.
Click to continue reading Rihanna Suffered Financial Troubles
© Gear Live Media, LLC. 2007 – User-posted content, unless source is quoted, is licensed under a Creative Commons Public Domain License. Gear Live graphics, logos, designs, page headers, button icons, videos, articles, blogs, forums, scripts and other service names are the trademarks of Gear Live Inc.