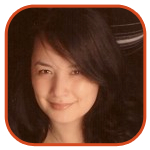 Posted by Veronica Santiago Categories: Artist News, Concerts / Tours, Dance, Hip-Hop & Rap, Pop,
Although I doubt Baba Wawa (a.k.a. Barbara Walters) has a clue who Lady Gaga is, she'll probably figure it out soon enough.
Earlier today, Kanye West broke major touring news…to the ladies of The View. (It's apparently the new TRL.) The rapper told the daytime audience that he'll soon be performing with that other musical fashionista.
So will Gaga be opening for Kanye….or will he be the warm-up act for her? Neither. "She's talented and she's, um….she's so incredible that she's not an opening act. We're doing our show together, with no opening act," West teased. (So it's basically the hipper version of the Elton John/Billy Joel tour?)
No other details about the upcoming tour have yet been announced.
Read More

| MTV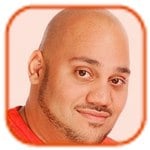 Posted by Andru Edwards Categories: Artist News, Collaborations, Concerts / Tours, Upcoming Releases, Pop,
Leona Lewis is planning a two-year tour. The singer wants to hit the road for her first ever solo tour as soon as she finishes recording her second album in Los Angeles. She said: "I'll be touring in 2010 and through to the year after. I just can't wait." Leona - who shot to fame after winning UK TV talent show The X Factor - is really excited about her upcoming LP, the follow-up to her hit 2007 debut Spirit. The album is rumoured to be packed with several star guests, including Justin Timberlake, Ne-Yo and super-producer Timbaland, and Leona insists fans will be surprised by her new sound.
The 24-year-old star told Britain's Daily Star newspaper: "I've recorded about 20 songs so far. I'd say it was about halfway there. I've been flying back and forth to Los Angeles to record it. The music has a different feel this time. It's more of a live, heavier sound with a lot of real instruments. It's something I'll be able to perform live."
Jordin Sparks - a former winner of talent show 'American Idol' - recently revealed she is keen to collaborate with Leona. She previously said: "I want to work with Leona Lewis. I love her, she's so sweet! I'd love to do a nice powerful female duet with her. I think our voices would blend together really well."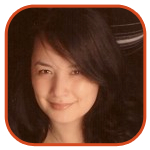 Posted by Veronica Santiago Categories: Artist News, Upcoming Releases, Pop, Rock,
UPDATE: Lambert tells E! Online that he has a deal lined up with RCA.
Adam Lambert may still be weighing a future with or without Queen, but Kris Allen is already plugging ahead with his career.
Less than three weeks after winning American Idol, the Season 8 winner has officially scored his record deal. His contract with 19 Recordings and Jive Records falls in line with deals already made with Jordin Sparks and David Archuleta, two other Idol contestants.
"Everyone's been asking me what it's going to sound like. It will be very similar to what you heard from me on the show — definitely in the pop/rock genre. I can't wait to get started!," Allen revealed in a statement.
Kris will most likely juggle studio time with Idol's 50-city tour to make the fall release of his album. His performance of "No Boundaries" currently sits at #23 on Billboard's Hot 100.
Read More

| Billboard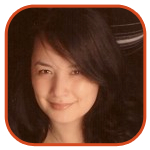 Posted by Veronica Santiago Categories: Artist News, Release Dates, Upcoming Releases, R&B / Soul,
How do you know Whitney Houston's about to make a comeback? Because there's a countdown on her website that tells us so.
Although it's still hard to get visions of Whitney Houston saying "Kiss My Ass" out of our heads (Thank you, Joel McHale), the singer has been working hard to repair her image since her 2007 divorce from Bobby Brown. She even returned to the television spotlight during February's Grammys.
Click to continue reading Whitney Houston's New Album Arrives This Fall
Read More

| Billboard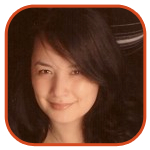 Posted by Veronica Santiago Categories: Artist News, Upcoming Releases, Videos, R&B / Soul,
The situation with Rihanna may have cost Chris Brown a lot of fans, but that won't keep the singer from trying to win them over.
Even though a preliminary hearing on his assault case is just weeks away, the singer is currently focusing his energy on a new album. According to songwriter and collaborator Robert Allen, Brown's time away from the spotlight has been about more than just hiding out. (Because, as he made it quite clear in the video, he "ain't a monster.") "You want to go away so your audience can miss you some," Allen said. "But he's so happy and ready for this next album to break through and make a big impact. He wants this to be his masterpiece. He's predicting this will be his biggest album."
Click to continue reading Chris Brown Working to "Please His Fans"
Read More

| People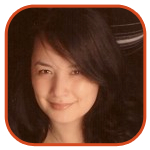 Posted by Veronica Santiago Categories: Artist News, Rumors, Dance, Electronic, Pop, Rock,
Gene Simmons might not see Adam Lambert as a rocker, but his opinion isn't shared by all. The members of Queen were so impressed with the American Idol finalist, they've even expressed interest in working with Lambert again. Maybe even on a permanent basis.
When asked about the frontman rumors, guitarist Brian May denied any job offers were made after last week's season ender. But that doesn't mean America hasn't already seen the new Freddie Mercury. "Amongst all that furor, there wasn't really a quiet moment to talk. But [drummer Roger Taylor] and I are definitely hoping to have a meaningful conversation with him at some point," May revealed to Rolling Stone. "It's not like we, as Queen, would rush into coalescing with another singer just like that. It isn't that easy. But I'd certainly like to work with Adam. That is one amazing instrument he has there."
Click to continue reading Will Adam Lambert Front Queen?
Read More

| Associated Press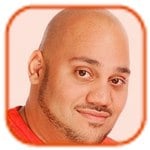 Posted by Andru Edwards Categories: Artist News, Rumors, Upcoming Releases, Soundtracks,
Duffy may be the voice behind the next James Bond theme. Work has already started on the follow-up to Quantum of Solace, starring Daniel Craig as the British spy, and one of the film's producers wants the Welsh Duffy to record the title song.
Producer Michael G. Wilson told Britain's The Sun newspaper: "I would love to get Duffy to sing the next tune. I think she is wonderful. Amy Winehouse would be good too.
"We have started work on the new film, which I can't say anything about. Daniel Craig is very keen to get going."
Back to Black singer Amy Winehouse was due to submit a track for Quantum of Solace with producer Mark Ronson, but sessions were stopped as she reportedly "wasn't ready" to record. Another Way To Die, performed by Jack White of The White Stripes and soul singer Alicia Keys, was later chosen as the theme song.
Duffy, whose song Mercy picked up the PRS Most Performed Work prize at the Ivor Novello Awards - has revealed she is to make her film debut, although admits she isn't too enthusiastic about it. She reportedly said: "I'm making a movie. It'll probably be rubbish." If Duffy does sing the theme for the next James Bond film she will be the third Welsh artist to contribute to the spy series, after Tom Jones and Dame Shirley Bassey.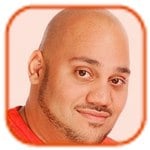 Posted by Andru Edwards Categories: Artist News, Dance, Pop,
According to Lady Gaga, she would "die" if she wasn't famous. Lady Gaga, who is well known for her eccentric fashion sense, bizarre make-up choices, and party lifestyle, can't stand the thought of life away from the public eye, and wouldn't be able to cope with normal life.
Lady Gaga said: "There are times when it can be a lot to deal with but always when I get up in the morning I try to find that very joyful place that reminds me that I would die if someone took it all away. If someone did that I wouldn't be a person any more."
After years of singing in clubs and penning tracks for stars including Britney Spears, the 23-year-old beauty - who topped the UK charts with her debut album The Fame - is grateful of her newfound success. She explained: "I have such an appreciation for where I am in my life because I've struggled and because I couldn't get signed, and because I couldn't get played on the radio."
But the eccentric star, who went to the elite Convent of the Sacred Heart School with Paris and Nicky Hilton, relishes the opportunity to be herself. She said: "Right now the only thing that I am concerned with in my life is being an artist. I had to suppress it for so many years in high school because I was made fun of but now I'm completely insulated in my box of insanity and I can do whatever I like."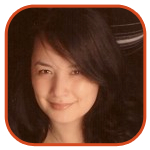 Posted by Veronica Santiago Categories: Artist News, Rock,
Whether they loved it or hated it, everyone seems to have an opinion about American Idol 8's finale.
Even though he fully believes Adam Lambert will have a brighter career than Kris Allen, Gene Simmons doesn't necessarily agree with the contestant's musical leanings. The KISS bassist - who performed with Adam during the recent finale - told fans that he doesn't see rock n' roll in Lambert's future.
"Respectfully, I don't think Adam is a rock singer," Simmons wrote on his website. "He sounds much more convincing singing ballads and Broadway shows. His voice doesn't seem to have a 'rock quality.' But, I'm sure he's going to do just fine."
Hmmm, Broadway? Maybe Lambert has more in common with Clay Aiken than the Season 2 contestant would like to admit!
Read More

| Rolling Stone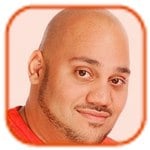 Posted by Andru Edwards Categories: Artist News, Upcoming Releases, Country, R&B / Soul,
Chris Brown is currently recording a country song. The 20-year-old Brown, who has pleaded not guilty to assaulting on/off girlfriend Rihanna in February, is believed to be working on a new track called 'Trapped in a Dream' which may be included on his next album.
Chris' producer Robert Allen said: "Maybe we'll see an appearance from country star Carrie Underwood or someone like that. It's that kind of song. It's just feeling like you don't want that dream to go away. Everybody has a dream and you're in it, but you wake up and you're like, 'Oh, my God.' You feel like you're still in that dream."
Click to continue reading Chris Brown working on country music for next album
© Gear Live Media, LLC. 2007 – User-posted content, unless source is quoted, is licensed under a Creative Commons Public Domain License. Gear Live graphics, logos, designs, page headers, button icons, videos, articles, blogs, forums, scripts and other service names are the trademarks of Gear Live Inc.