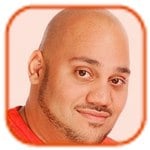 Posted by Andru Edwards Categories: Artist News, Upcoming Releases, Alternative, Pop, Rock,
Fall Out Boy say recording their album in secret gave them more freedom.
The "My Songs Know What You Did in the Dark (Light Em Up)" band went on hiatus between 2009 and last year, when they started to record their comeback, and singer Patrick Stump enjoyed the lack of pressure which came with working independently. "I think it was nice because we got to write in demo and even record without a bunch of people looking over our shoulders and kind of trying to get their hands in the mix so to speak. We just had to wait until we had the music for it. The thing for us is that we're really proud of and happy with what we had done in the last ten years or whatever. So if we didn't have songs that we were passionate about we weren't even going to bother, we weren't going to just to do it," he said, speaking to Absolute Radio's Pete Donaldson.
Click to continue reading Fall Out Boy Had More Freedom in Secret Studio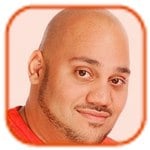 Posted by Andru Edwards Categories: Artist News, Collaborations, Upcoming Releases, Alternative, Pop, Rock,
The Flaming Lips and Kesha are making an album together. The indie rockers and the outspoken singer had such a "blast" the last time they worked together they have decided to team up again to record an album of duets titled Lip$ha.
"[Ke$ha] is a blast on all levels. She's funny, she's humble. She's bad ass. She's everything. She's awesome. We're actually already working on an album with her. It's called Lip$ha," frontman Wayne Coyne said.
Click to continue reading The Flaming Lips and Kesha to Record an Album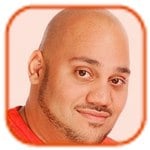 Posted by Andru Edwards Categories: Artist News, Upcoming Releases, Alternative, Rock, New Releases,
30 Seconds to Mars have launched their new single from space.
The rockers - comprised of Jared Leto, Shannon Leto and Tomo Milicevic - announced their fourth album, Love Lust + Faith Dreams, will be released on May 20, following the inter-galactic launch of their aptly-named first single, "Up In The Air," Monday night. The band teamed up with NASA to premiere their new track from space and a copy of the single was launched via a SpaceX cargo mission on March 1. It was given its first ever play by astronauts orbiting 230 miles above Earth on the International Space Station at midnight Greenwich Mean Time on Tuesday.
Click to continue reading 30 Seconds to Mars Launch Single from Space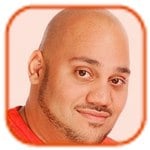 Posted by Andru Edwards Categories: Artist News, Concerts / Tours, Alternative, Pop, Rock,
Morrissey doesn't know if he will perform live again.
The "Everyday Is Like Sunday" singer is currently hospitalized suffering from double pneumonia, a bleeding ulcer and gastrointestinal condition Barrett's esophagus. He has had to cancel all of his booked live dates, and isn't sure when he will take to the stage again.
"It takes a lifetime to find the right words, and at the moment, I haven't got them. I've been a colossal pain where this continuously unpredictable illness is concerned, and now the physical limits have been reached. The tour had, in fact, been fantastic for all of us - a new slice of life full of concentrated power. The audiences everywhere have given so much, although I know that neither of us will ever receive our due. I hope this isn't the end, and I hope there will be other chances, minus the heavy burden of illness. Knots of grief today, but full of resolve for tomorrow."
Over the weekend, the 53-year-old former Smiths frontman's publicist confirmed he had had to cancel the rest of his concerts in America due to ill health and they will not be rescheduled.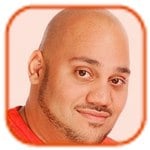 Posted by Andru Edwards Categories: Gossip, Upcoming Releases, Alternative, Rock,
Arctic Monkeys are planning to release a new album this year.
The "R U Mine" band's drummer, Matt Helders, confirmed plans to follow up 2011's Suck it and See in 2013, with the group currently hard at work in the US. "Hopefully we'll get it out this year - that's the plan," he told The Sun.
However, he has also recently said the band - which also includes singer Alex Turner, bass player Nick O'Malley and guitarist Jamie Cook - are in the early stages of writing and haven't recorded any songs "specifically" for a new album yet.
"We've just been working stuff out with the band. Nothing serious yet. It's just been us four working stuff out like we used to I guess. We had a bit of a break. It's always weird when you first get back into it to know what kind of songs we write any more," he added.
Click to continue reading Arctic Monkeys Planning New Album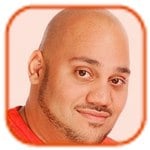 Posted by Andru Edwards Categories: Artist News, Concerts / Tours, Alternative, Pop, Rock,
Morrissey has been hospitalized with pneumonia in both lungs.
The former Smiths frontman - who has suffered a string of health problems in recent months, including a bleeding ulcer, throat condition Barrett's oesophagus, and anaemia - was forced to cancel a show in San Francisco on Saturday due to the potentially life-threatening condition.
However, Morrissey - who only returned to the stage last month after axing a string of US dates because of his health woes - is hopeful of being well enough to perform at the Vive Latino Festival in Mexico on Thursday. A statement on fan site True to You said, "Morrissey is presently being treated in San Francisco for 'double pneumonia,' but remains on course to headline the Vive Latino festival in Mexico City on March 14. Morrissey's show at the Regency Ballroom in San Francisco will now take place on May 1."
Meanwhile, Morrissey also hit out at "extreme and silly" security at the Arlene Schnitzer Theater in Portland, where he performed on Friday: "Place an obese McDonalds fry-girl into a venue security uniform and she is suddenly Eva Braun."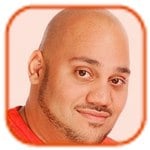 Posted by Andru Edwards Categories: Editorials, Gossip, Alternative, Blues, Rock,
Jack White thinks it's a songwriter's job to be "against the world." The "Freedom at 21" singer credits his career to the delta blues musicians of the 1920s and 1930s, and believes all artists should stay true to the honest, confessional style of songwriting they pioneered.

"As a songwriter, even if you're singing about other people or making up characters, it's still your job to be against the world and that all began in the 1920s and 1930s with these blues singers. It was the first time in history that a single person had been recorded to tell whatever story they had to the world," White told The Guardian.
The 37-year-old from Michigan rose to fame in 2000 as half of The White Stripes with drummer Meg White and admits he was surprised they rose to international fame, as he thought the style of music they played was old and forgotten.
"It was always shocking that people started caring after three albums. We'd assumed it was a style of music that nobody would be into and had resigned ourselves to always playing to 50 people. It was good for us, because we'd made up our minds to never care about that, and that's when success happened. It was sorta weird like that, but I think if we'd have watered it down it wouldn't have worked," he added.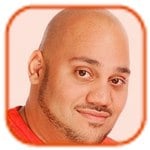 Posted by Andru Edwards Categories: Artist News, Upcoming Releases, Alternative, Rock,
30 Seconds To Mars have finished their new album.
Singer Jared Leto confirmed the "Beautiful Lie" rockers - also including Shannon Leto and Tomo Milicevic - are putting the finishing touches to their fourth album, but the recording is complete.
"This is the first time I'm really talking about the album, and when you talk about these things it helps you put them into perspective. I just mastered it two days ago, and we're still toying with it, but it's been turned in and it's finished. I wrote and recorded about 70 songs for this album, and I think there's a feeling that all of us in the band have that, especially after touring as long as we did last time, that this is a really important album for us; it's a critical album for us. It's an evolution, this album is more of who we are than we have ever been before, and we've gone to an entirely new place, which is incredibly exciting. And it's provocative at the same time, because changes bring new opportunities, new challenges, a chance to learn."
Click to continue reading Jared Leto Confirms New 30 Seconds To Mars Album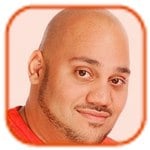 Posted by Andru Edwards Categories: Artist News, Gossip, Alternative, Pop, Rock,
Morrissey has slammed modern musicians as having "nothing to offer."
The 53-year-old singer believes people are "encouraged not to think" so outspoken or political artists are not able to flourish, and few pop acts are able to work on their own terms.
"The arts have diminished, because we are now living through a time when we are encouraged not to think. No one making music wants to waste time struggling with art. A group like the Sex Pistols would never again be allowed to slip through, and there is no such thing in 2013 as a popular artist who sets their own terms for success. Whether it be Beyonce or Justin Bieber, we see singers who have absolutely nothing to offer anyone as they walk offstage clutching three Grammys in each hand," he said.
The "Panic" hitmaker also hit out at global stars such as Madonna - whom he branded McDonna - and claimed they are not loved by their audiences in the way he is adored by his fans:
Click to continue reading Morrissey Slams Modern Musicians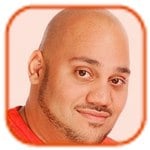 Posted by Andru Edwards Categories: Artist News, Upcoming Releases, Alternative, Rock,
Johnny Marr is creating his own "archetype" with debut solo album.
The former Smiths guitarist admits he often disagreed with his former bandmate Morrissey, who was famously known for being a dominant force within the group, but is now enjoying having control over his career as he embarks on his first solo album.
The 49-year-old musician conceded that "you had two very different characters" in the band. "I suppose I like to have things my own way, but you don't think of guitar players as solo artists or collaborators. You're either the blood brother, standing together with your band members until death do us part, or you're they journeyman. But there is a world in between, which is being your own entity. Hopefully I'll end up being seen as my own archetype," he added to The Times.
After spending most of his teenage years in The Smiths - and splitting from the group aged 24 - Johnny had an "apprenticeship" in being a rock star as all of his peers were adults: "That time between 14 and 18 was very intense for me. I was around grown-ups all the time. I was in bands with men who had done things - taken loads of drugs and so on."
© Gear Live Media, LLC. 2007 – User-posted content, unless source is quoted, is licensed under a Creative Commons Public Domain License. Gear Live graphics, logos, designs, page headers, button icons, videos, articles, blogs, forums, scripts and other service names are the trademarks of Gear Live Inc.