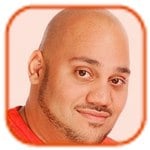 Posted by Andru Edwards Categories: Artist News, Alternative, Covers,
Fall Out Boy have decided not to continue performing "Beat It" - a rendition they recorded with John Mayer last year - in light of Michael Jackson's death.
"We never got the chance to meet him. I don't even know if he heard it. We kind of recorded it on a whim, like, nine months before he passed away," bassist Pete Wentz revealed. "We've decided not to play it anymore. It's his song, you know? We put it on the record because we did a video for it, but it's definitely his song."
Wentz - who writes most of the group's lyrics - also admitted that he takes great care when choosing the band's infamously long song titles, but never reveals them until the last minute.
"Lyrics are just like spring cleaning; it just dumps out of my head and leaves Patrick to put it together. Song titles are all inside jokes or references to the songs. They're not random," he revealed. "I choose them at the last minute before the record goes to print and then it just pisses everybody off."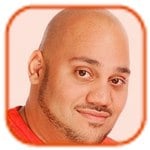 Posted by Andru Edwards Categories: Artist News, Upcoming Releases, Alternative, Pop,
Jay-Z is preparing to give The Ting Tings a career boost in the US. The "That's Not My Name" duo have just signed with rap superstar's record label, Roc Nation, for their second album.
"Jay is hoping to lend his production skills to some of the new material," a source told Britain's Daily Star. "The Staccato rhythmic style of The Ting Tings sits well with what he does best, so that was the attraction. Jay can make them one of the biggest bands across the pond."
While the duo are thrilled with their deal, they are unlikely to be happy with the amount of time they will have to spend in America.
The group - made up of singer and guitarist Katie White and drummer and programmer Jules de Martino - recently said despite their huge success, they have been homesick since they started touring the world in support of their debut album We Started Nothing in May 2008.
Click to continue reading Jay-Z Signs The Ting Tings
Read More

| Daily Star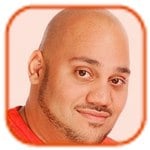 Posted by Andru Edwards Categories: Gossip, Alternative,
Gavin Rossdale is going to perform with his three-year-old son.
The "Swallowed" singer says Kingston - his eldest child with wife Gwen Stefani - is already displaying signs of wanting to follow in the footsteps of his rocker parents and has promised him he can join them one day.
"At the last benefit we were at, he wanted to get on stage with me and sing," Rossdale revealed. "I told him we can, but we have to practice a bit first."
Gavin added Kingston particularly loves the drums and always wants to help out in sound checks. "He always wants to come now. During the show, he loves to be on stage on the side. But he loves to play the drums during the sound checks and play with my guitar pedals. He likes to check the mic," he told Popeater.
Kingston and his brother, 14-month-old Zuma, often go on tour with Gavin and with Gwen's band No Doubt, and Stefani said she valued the quality time with her children. Speaking about a recent trip to Russia with Zuma, Gwen, 40, recently said: "It has been perfect. I knew I couldn't be without him."
Read More

| Popeater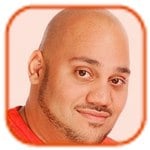 Posted by Andru Edwards Categories: Artist News, Alternative,
Morrissey has been released from hospital.
The 50-year-old collapsed on stage in Swindon, England, on Saturday night just one song into his concert. Although The Smiths' former frontman - who reportedly experienced with chest pains and breathing difficulties - is said to be "much improved," he is not yet fit to resume his tour.
A spokesperson for the star said: "Tonight's show at Bournemouth Opera House will not take place on medical advice. Morrissey has now been released from hospital and is under doctors' instruction to rest. Event organizers apologize for this unavoidable situation."
"Morrissey is in stable condition after his collapse in Swindon on Saturday night. Thanks go out to all his well wishers, more information will be posted as soon as it is available," a statement on the singer's official website added.
Click to continue reading Morrissey Improving After Collapse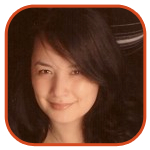 Posted by Veronica Santiago Categories: Release Dates, Alternative, Soundtracks,
New Moon's soundtrack hit the store shelves today—four days earlier than planned.
According to the CD's label, the release was rescheduled due "to overwhelming and unprecedented demand." But a leak of the contents earlier this week probably didn't help matters.
All 15 tracks - ranging from artists like Muse to Bon Iver - were previously unreleased and exclusive to the Twilight sequel. In fact, many were written after the parties had met with the director and seen the edited film.
As of right now, the Twilight soundtrack still ranks at #77 on the Billboard 200 chart.
New Moon, the movie, opens in theaters on November 20.
Read More

| Variety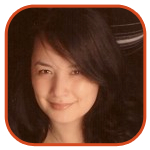 Posted by Veronica Santiago Categories: Gossip, Alternative,
For today's installment, we have A Fine Frenzy (a.k.a. Alison Sudol) on the left and Mad Men's Christina Hendricks on the right.
One's the darling of VH1 and the other's the bombshell of AMC.
(Make sure to check out more of our Celebrity Double-Takes here, here and here.)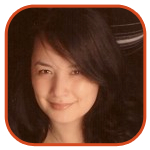 Posted by Veronica Santiago Categories: Music Videos, Upcoming Releases, Alternative, Soundtracks,
Although we're still six weeks away from the debut of New Moon (I swear Summit Entertainment has been promoting that movie for a decade), we're now less than two weeks from the soundtrack's release.
The CD, which drops on October 20, is comprised of 15 songs from a variety of alternative artists including Muse, Sea Wolf and OK Go. Death Cab for Cutie's "Meet Me on the Equinox" (featured above) is the soundtrack's first single.
You can get a complete track listing after the jump.
Click to continue reading Death Cab for Cutie's New Moon Video
Read More

| E! Online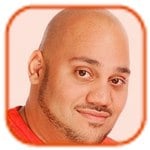 Posted by Andru Edwards Categories: Gossip, Alternative, Rock,
Chris Martin forces himself to drink vodka to remind himself "not to be an idiot."
The Coldplay frontman abides by the bizarre ritual which stems from an incident in the group's early days when his bandmates punished him for sacking their drummer Will Champion by making him get drunk.
"It started when I had to ask forgiveness for sacking our drummer Will about 10 years ago," Chris explained. "Three days later the rest of us were feeling really miserable and we asked Will to meet me and out bassist Guy Berryman in Monkey Chews, a bar in Camden, London, where we asked him to come back. They made me have lots of vodka and cranberry juice in remembrance of what a nasty piece of work I was being. Now if I find myself making a big mistake, I have to force myself to drink that stuff to remind me not to be such an idiot!"
Click to continue reading Chris Martin Punishes Himself with Vodka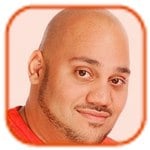 Posted by Andru Edwards Categories: Concerts / Tours, Gossip, Alternative, Rock,
The band members of Muse were hit with a bout of stage fright before performing a recent homecoming show. The group - made up of singer Matthew Bellamy, bassist Christopher Wolstenholme and drummer Dominic Howard - was so nervous about playing the highly-anticipated concert in their hometown of Teignmouth, Devon, they thought they would have a heart attack on stage.
"I'm totally s***ting myself. We're very nervous. We've not played for over a year, so we're probably completely unfit and will have a heart attack after two songs! There's going to be s**t loads of people we know there as well. It'll be the first gig we've ever done where it's like that. I still live in Teignmouth so I'm gonna recognize most of the people in the crowd. Part of me's going to have to switch off a bit and pretend it's just a normal gig," Chris said.
Click to continue reading Muse's Bout of Stage Fright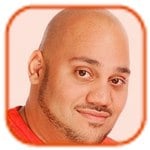 Posted by Andru Edwards Categories: Gossip, Alternative, Rock,
Bat For Lashes hates being compared to Tori Amos.
The singer - whose real name is Natasha Khan - finds it "frustrating" and "weird" to be compared to the "Cornflake Girl" hitmaker just because of her choice in musical instrument. "I'm getting f**king tired of people saying that I sound like Tori Amos just because I play the piano. It's just so shallow and weird and inaccurate," she said.
Despite her frustration, the 29-year-old singer enjoys performing live because of the intense atmosphere of the crowd. "I feel like the more you sing out that stuff and the more it becomes part of this communal ritual experience, it kind of diffused the intensity of it on a tragic, personal level and becomes something that's swirling around in the universe," she explained.
Click to continue reading Bat For Lashes Frustrated by Amos Comparisons
© Gear Live Media, LLC. 2007 – User-posted content, unless source is quoted, is licensed under a Creative Commons Public Domain License. Gear Live graphics, logos, designs, page headers, button icons, videos, articles, blogs, forums, scripts and other service names are the trademarks of Gear Live Inc.