Thursday July 30, 2009 1:03 pm
Interview: Pint Shot Riot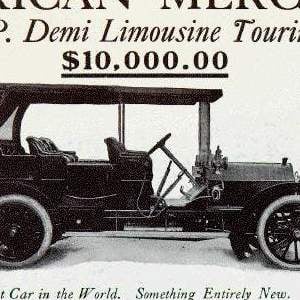 Tweet
Posted by Drea Avellan Categories: Site Features, Rock,
Although the name Pint Shot Riot might not ring any bells for most Americans, EA is working on fixing this issue – pronto. Pint Shot Riot is a British Rock band that has had their fair amount of publicity on BBC Radio, BBC Band of the week and even made the UK Indie charts at #7. Their first single, "Punches Kicks Trenches And Swords," had an appearance on The Sims 3, giving the band some international exposure. Pint Shot Riot currently holds a publishing deal with EA and their partner company, Artwerk, to license their songs to appear on games developed by EA. If you are big into EA games, get familiar with the name – you will be hearing it a lot more.
I had the opportunity to chat with Baby Dave, the bassist, and talk about the band history, video games and try to dig up any glorious dirt.
Before we go into the main course, let's starts with an appetizer: tell us a bit about your band.
Our band is a British Rock and Roll band. It was started by Rocket and his cousin Mini Rocket who were in a band before and were looking for a new bass player and found me (Baby Dave) through some mutual friends. When the three of us got together we changed the guitarist to Rob—the guitarist we have now. It has been three years now that we have been making music together.
What's the story behind your band's name?
It's predictive text on the phones. In England, if you type the word "pint", it's the same numbers that make up "shot" and "riot". So if you type in "pint" you get the option to change the word and it goes "pint shot riot." So, you grab your phone and text your mate, asking if he fancies a PINT, but the predictive text throws up in rapid fashion PINT SHOT RIOT.
That is brilliant! How did Pint Shot Riot get connected with EA/Artwerk?
Essentially, they were scouting and looking for some British bands. We sent in the demo and signed a deal. It was part of the deal that we include our music in their games (EA) and stuff.
Are you guys on tour?
Not right now. We are just playing a few shows here and there. We are doing some writing, shooting videos and getting ready to release our next single.
When you do go on tour, can we expect you in America?
Absolutely. I'd love to—I'd really love to.
From what I hear, it would seem English Rock heavily influences your music.
Yes! The Beatles, The Clash, Sex Pistols, Oasis – pretty much all classic English Rock.
Here comes the most unexpected question of the night: Do you guys play video games?
Yeah, we play. I would say I play a lot more than the other guys – I do Xbox LIVE and all that.
I will ask you for your Gamertag… later! What games are you playing right now?
NHL 09, FIFA 09 and Guitar Hero World Tour. The band and I play Rock Band together, quite a bit.
So – Guitar Hero vs. Rock Band?
Aw, man. I think I like both of them. They do a good job at introducing people into music and educating them on how songs are structured. I'm really looking forward to The Beatles Rock Band, though.
As a musician in an actual band, how would you compare Rock Band to the real thing?
Obviously, playing the guitar is nothing like the real thing, but the reactions with the music are pretty realistic – same with bass. The drums are quite realistic. I play drums and bass in the band so I do play a lot of drums. I play drums on Guitar Hero and then go to the studio and get behind the drum kit and it's like, "Oh my god, this is so similar!"
I have only dabbled with guitar in real life and I have always been curious as to how realistic it is to a real musician.
You should pick up the bass guitar, man. Definitely, the bass is the best instrument—hands down. The bass guitar is easy to learn but it's incredibly difficult to master, you know? You can progress quite quickly if you pick it up. I'll give you lessons when I'm in the states.
Awesome! I'm totally down. I've actually have always wanted to learn it.
If it's something you want to do, you should definitely pick it up! It's fairly simple to start – do it! Learn and we'll find you a band then.
It's a deal then. For me music is a hobby and I do lots of other things like fire dancing, reading comics and of course playing video games. What are some of your hobbies?
The band likes working out and eating well. Some of us do a little bit of boxing. It's really hard with a band to pick up hobbies since time is so limited.
Not as cool as fire dancing or playing video games. At least games don't make you sweaty – well, sometimes. At times when I go on Xbox LIVE it gets so frustrating. I didn't realize how frustrating it would be to get beat by somebody you can't see. At times you just want to throw your controller through the television.
Yup, I have been there too many times. If you could do anything aside from being a musician, what would you do?
I guess if I wasn't making music, I would like to be behind-the-scenes. I've been involved with some music production lately, so that is something I can also see me doing. I wanted to be a chef at one point, but it's a lot of work, you know?
Most of the artists I have interviewed have gotten this question from me and nine times out of ten, they have said they wanted to be a chef or simply love cooking.
Oh wow, that's crazy! If you grabbed everyone in the whole world music and eating would be what he or she would have in common – everyone loves to eat!
Thank you so much for the chat – you have been amazing.
Thank you for the opportunity!
You can hear Pint Shot Riot's "Not Thinking Straight" on EA SPORTS' FIFA 10 set to release August 19th, 2009.
To find out more about Pint Shot Riot, check out their website at http://www.pintshotriot.co.uk.
© Gear Live Media, LLC. 2007 – User-posted content, unless source is quoted, is licensed under a Creative Commons Public Domain License. Gear Live graphics, logos, designs, page headers, button icons, videos, articles, blogs, forums, scripts and other service names are the trademarks of Gear Live Inc.