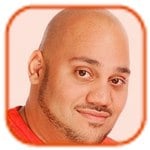 Tweet
Posted by Andru Edwards Categories: Release Dates, Upcoming Releases, Alternative, Rock,
Green Day are releasing a trilogy of albums.
The American Idiot pop-punk group claim to have had the most prolific period of creativity in their career, and are lining up the albums, titled ¡Uno!, ¡Dos! and ¡Tré! for release in September 25, November 13 and next January 15 respectively.
"This is the best music we've ever written, and the songs just keep coming. Instead of making one album, we are making a three album trilogy. Every song has the power and energy that represents Green Day on all emotional levels. We just can't help ourselves. We are going epic as f**k!" the band said in a statement.
The band - Bille Joe Armstrong, Mike Dirnt and Tre Cool - have been recording in their hometown of Oakland, California with producer Rob Cavallo, who worked with them on 2004's American Idiot.
Click to continue reading Green Day Releasing Three Albums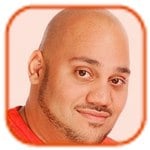 Tweet
Posted by Andru Edwards Categories: Reunions, Rock,
Johnny Marr thinks about "how great it would be" to reunite The Smiths.
The "Panic" band split in 1987, shortly after guitarist Johnny left the group, and while relations between himself and singer Morrissey have never been repaired, he knows how well a reunion by the band would be received.
"I don't know about the possibility of reuniting, but what I do know is that I understand how great it would be to make so many people happy. And the other thing I know is that Morrissey and I are so very different. Those are the only things I know," he told Rolling Stone.
Johnny defended his actions in leaving the group, saying it was inevitable that it would happen at some point: "I was the lookout saying, 'Rocks ahead! Rocks ahead!' I had the foresight to see disaster looming - both for the individuals, personally, and the band, professionally. I had a lot of insight and wisdom for a 23-year-old."
Click to continue reading Johnny Marr Thinks About Reuniting The Smiths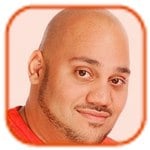 Tweet
Posted by Andru Edwards Categories: Collaborations, Hip-Hop & Rap, Pop, New Releases,
Justin Bieber says there isn't a lot of rapping on his new album. The 18-year-old singer can be heard talking/rapping on his latest track "Boyfriend," but he insists his upcoming third LP Believe is still a traditional pop record.
"There's not a lot of rapping on the album. As people know, I'm a singer, and I don't want to get people confused with that, but it's something that I love to do, so you guys will definitely hear more of it," he told MTV News.
On "Boyfriend" the verses are performed in a rap style by Bieber and the lyrics include the lines "If I was your boyfriend, I'd never let you go/ I can take you places you ain't never been before/ Baby take a chance or you'll never ever know/ I got money in my hands that I'd really like to blow/ Swag swag swag, on you."
The music superstar has collaborated with several big names on the record, including Timbaland, Drake and Lil Wayne.
Click to continue reading Justin Bieber Hasn't Made Rap Record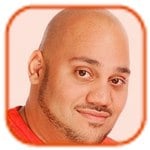 Tweet
Posted by Andru Edwards Categories: Artist News, Upcoming Releases, Hip-Hop & Rap,
Kanye West has signed legendary rapper Q-Tip to his record label. Barry Weiss, chairman and CEO of Universal Republic and Island Def Jam, the parent company for Kanye's G.O.O.D label revealed on Thursday that they had signed Q-Tip's fourth solo album, The Last Zulu and will release it next year.
"I'm excited to be a part of the great iconic Def Jam label. I'm humbled to be part of such a storied history. As far as G.O.O.D. Music, I'm excited to solidify my working relationship with Kanye, and I look forward to all the opportunities that lie ahead in our partnership. I will do my best to present the most cutting edge music I can," Q-Tip said in a statement.
Click to continue reading Kanye West Signs Q-Tip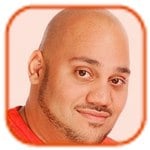 Tweet
Posted by Andru Edwards Categories: The Charts, Pop,
Madonna's latest album is set to have the biggest second week sales drop in chart history.
The 53-year-old singer's new record MDNA debuted at the top of the US album charts last week after achieving sales of 359,000. However, according to Forbes, in its second week of release, sales fell to approximately 46,000, making it a record-breaking 88 per cent fewer copies sold.
Reports say Madonna's first-week sales were inflated by CDs that were bundled with the purchase of concert tickets for her upcoming tour. According to The Hollywood Reporter, 185,000 copies of MDNA were sold as part of the ticket package deal, meaning that only 179,000 were individual album sales. Without these ticket package sales, MDNA would have placed at Number two on the charts behind Lionel Richie's Tuskegee, which achieved 199,000 copies that week.
Forbes' Roger Friedman believes Lionel was robbed of the number one position: "That promotion artificially inflated Madonna's numbers, putting her first before Lionel Richie and his Tuskegee album. I do think that all the people involved in the Madonna ticket-CD deal should apologize to Richie for denying him his rightful place at number one."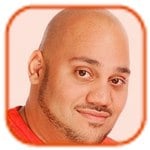 Tweet
Posted by Andru Edwards Categories: Artist News, Rock, New Releases,
Marilyn Manson hopes people "feel something" when listening to his new album, Born Villain.
The rocker - notorious for his explicit lyrics and dark sound - admits the record has been a "challenge," but loved getting his teeth into a new project.
"If everything is happy, then who gives a s**t, or if it's just a straight line, I won't give a s**t either. If it's down, which is sometimes where I was more often than up, it's not inspiring. So I just wanted to make something that would make people feel something. I was playing it to people that were my friends. Some of them never heard my music before, never liked my music, whatever the situation was, but it's a challenge and I love a challenge. I had forgotten how much I love a challenge."
Marilyn, 43, admitted he went back to his old style of writing music compared to his last two albums, Eat Me, Drink Me, and The High End of Low.
Click to continue reading Marilyn Manson's Music with Feeling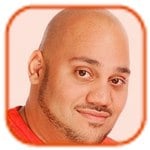 Tweet
Posted by Andru Edwards Categories: Artist News, Performances, Rock,
The Sex Pistols turned down the chance to play at the Olympics. The legendary punk band were asked to reform and perform at the huge summer sporting event in London, but singer John Lydon turned the opportunity down as it doesn't fit with his punk ideology.
"They tried to get us involved in the Olympics, and what they wanted to do was, they're going to do this thing where celebrities go around the stadium on the back of flat top lorries. So there will be Naomi Campbell in a Vivienne Westwood dress, followed by Madness doing 'Baggy Trousers,' and then the Pistols doing 'Pretty Vacant.' But without the 'vay-****,' just 'pretty' and the word 'censored.' So the answer is, 'no f***ing way.' Don't need it, don't want it," he told NME Magazine.
Click to continue reading Sex Pistols Turned Down Olympics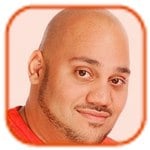 Tweet
Posted by Andru Edwards Categories: Artist News, Pop, Rock,
The American One Direction have vowed not to be "pushed around," by the UK group's manger, Simon Cowell.
The California-based rock band are suing the British and Irish outfit of the same name, claiming they own the rights to the name in America, and have vowed not to be swayed by the power of their record company, Syco and its parent label, Sony Music.
"I don't care how powerful Simon Cowell is. He's mad if he thinks we're going to lie down, sit down or back down over this - whatever power and money he has behind him. The British One Direction have Mr. Cowell's enormous resources behind them. We on the other hand do not. In our view, we were here first. We have rights, we have talent, and we have heart," said Dan O'Leary, who manages the American group.
The American One Direction - fronted by Dan's son, Sean O'Leary - have filed a copyright infringement claim in California, seeking three times the profits earned by the UK based band and $1 million compensation. Their lawsuit claims the UK group's record companies were aware of the fact the two bands had the same name as early as 2011 but chose to ignore this fact.
Click to continue reading American One Direction Upset with Simon Cowell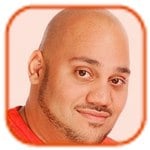 Tweet
Posted by Andru Edwards Categories: Artist News, Rock,
The Rock and Roll Hall of Fame will induct Axl Rose with Guns N' Roses even though he has refused the honor.
The 50-year-old co-founder of the group - who has been locked in a feud with former band mate Slash for the last 15 years - insists he will not attend the ceremony in Cleveland, Ohio, on Saturday and does not want his name to be inducted in his absence, but organizers say they will continue as planned.
"We are sorry Axl will not be able to accept his induction in person. We are looking forward to still inducting Guns N' Roses this weekend and will proceed forward with our original plan whether Axl is present or not," a spokesperson told E! News.
In an open letter to the Hall of Fame, Axl said he initially felt "honored" and "excited" by the invitation and hoped some good would come out of it. However, after being "polite, courteous and open to an amicable solution in our efforts to work something out," Axl decided to boycott the event:
Click to continue reading Hall of Fame to Induct Axl Rose Despite Boycott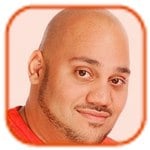 Tweet
Posted by Andru Edwards Categories: Artist News, Pop,
Selena Gomez is pausing her music career while she concentrates on acting.
The 19-year-old "Love You Like a Love Song" hitmaker - who recently wrapped filming on comedy Spring Breakers - has decided to put her singing on the backburner while she makes a name for herself in Hollywood.
"I'm just kind of halting music for a bit. [I've] been really focused on more acting. For me it's been fun to take risks and do things that are completely different. To be honest, maybe some of you guys might not be comfortable with it ... I'm still the same person. Things that challenge me really excite me."
But that doesn't mean the former Disney star won't be reuniting with the other members of her band Selena Gomez & the Scene to create more music in the future: "I'm doing another movie called The Getaway with Ethan Hawke. It's really, really exciting. So we're doing that and then hopefully another movie, but that hasn't really been confirmed yet. Then I'll start working on my fourth album, which will be the best album I'll ever do!"
© Gear Live Media, LLC. 2007 – User-posted content, unless source is quoted, is licensed under a Creative Commons Public Domain License. Gear Live graphics, logos, designs, page headers, button icons, videos, articles, blogs, forums, scripts and other service names are the trademarks of Gear Live Inc.