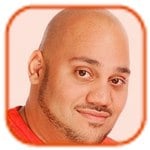 Tweet
Posted by Andru Edwards Categories: Artist News, Gossip, Rock,
John Lydon has distanced himself from the reissue of The Sex Pistols' anti-monarchist song "God Save the Queen."
The group's frontman believes rereleasing the track in time for Britain's Queen Elizabeth Diamond Jubilee "undermines" what they initially stood for when they first released the track in 1977 to coincide with the monarch's Silver Jubilee.
"I would like to very strongly distance myself from the recent stories and campaign to push 'God Save the Queen' for the number one spot. It is certainly not my personal plan or aim. I am proud of what The Sex Pistols achieved and always will be but this campaign totally undermines what The Sex Pistols stood for. This is not my campaign. I am pleased that the Sex Pistols recordings are being put out there for a new generation, however, I wish for no part in the circus that is being built up around it," John said in a statement.
Click to continue reading John Lydon Wants 'No Part' in Sex Pistols Reissue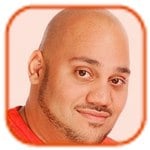 Tweet
Posted by Andru Edwards Categories: Artist News, Collaborations, Alternative, Rock, New Releases,
Jack White improvised one of the songs on his new record on the spot.
The singer is about to release his first solo album, Blunderbuss, and was keen to challenge himself, so invited some musicians over and composed one of the tracks spontaneously.
"I had six sessions musicians invited to come in in the morning, and I had no song, I had no idea, nothing. And I went in the room and I pretended like I had a song. I sat down at the piano and played a C chord and then an F and thought, 'I gotta write something. Right now, right now!' These aren't friends of mine, they're studio session musicians waiting for me to tell them what to play. That forced me to do something I would never have done!" he told NPR.
Jack - who previously fronted The White Stripes - recorded the album with a number of different musicians, both session players and friends, including an all female band and an all male band, and was interested by how the dynamic of the recordings changed depending on the sex of the players.
Click to continue reading Jack White Improvised Entire Track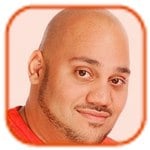 Tweet
Posted by Andru Edwards Categories: Artist News, Concerts / Tours, Rumors, Latino, Pop,
Enrique Iglesias and Jennifer Lopez are touring together this summer.
The singers will co-headline a world tour - expected to include more than 60 dates - set to kick off in Venezuela, South America, this June. Dates are also being lined up in the United States, Europe and Asia, although these have yet to be confirmed. The tour will be Jennifer's first full world tour, and she is gearing up for a spectacular stage show.
Click to continue reading Enrique Iglesias and Jennifer Lopez to Co-Headline World Tour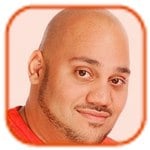 Tweet
Posted by Andru Edwards Categories: Concerts / Tours, Performances, Hip-Hop & Rap,
Tupac Shakur helped close the Coachella festival last Sunday - 16 years after his death.
The rapper - who was shot dead in a gang killing in 1996 - appeared on stage as a hologram to perform with Snoop Dogg and Dr. Dre at the annual festival in California.
He gave a spooky rendition of "Hail Mary" before duetting with Snoop on "Ain't Nothin' Like A Gangsta Party," before leaving the festivalgoers with the line, "Coachella, I wanna say thank you for all the love over the years."
The Tupac hologram drew mixed reactions from fans, with one saying it was "wrong on so many levels."
Another person, however, wrote on Twitter, "This is dope," while someone else added, "I told y'all Tupac wasn't dead! (sic)"
Click to continue reading Tupac Skakur Closes Coachella Festival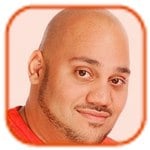 Tweet
Posted by Andru Edwards Categories: Collaborations, Hip-Hop & Rap, Pop,
Will.i.am believes Cheryl Cole is similar to Michael Jackson.
The Black Eyed Peas star - who manages the Girls Aloud singer - thinks Cheryl is as much as a perfectionist as the late "Thriller" hitmaker, and claims her upcoming third solo album will be "big."
"I can't give too much away but Cheryl's album is going to be big. Like Michael Jackson she is a complete perfectionist. Unless she is 100 per cent happy with something she just won't put it out there. She has got some of the biggest artists and producers in the industry to work with her, not just because she is talented but because everybody who meets her loves her."
Will.i.am believes Cheryl's genuine nature is what makes people warm to her: "She is one of the most likeable people in the industry and to be genuine is as important as talent."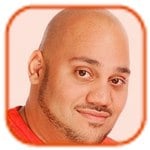 Tweet
Posted by Andru Edwards Categories: Artist News, Gossip, Rock,
Axl Rose was booed at the Rock And Roll Hall of Fame induction ceremony on Saturday when his name was mentioned.
The singer refused to attend the 27th Annual event in Cleveland, Ohio, where his band Guns N' Roses were being inducted for their contribution to music.
Green Day frontman Billie Joe Armstrong presented former members Slash, Duff McKagan, Steven Adler and Matt Sorum with their accolade, and when he asked "who was missing," the 6,000 in attendance jeered and booed.
"Most singers are crazy, I can vouch for that. He is one of the best frontmen to ever touch a microphone. Sometimes you have to look back at chapters of your life to move forward," Armstrong added.
Rose - who has continued to tour under the Guns N' Roses name with a new line-up - is the first artist to publicly snub the Rock And Roll Hall of Fame since the Sex Pistols refused to accept their induction in 2006.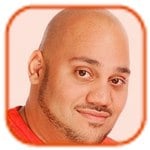 Tweet
Posted by Andru Edwards Categories: Artist News, Alternative, Rock,
Mark Foster never feels under pressure when making music. The Foster The People frontman has enjoyed success recently with hit single "Pumped Up Kicks," but insists he isn't worried about emulating it when it comes to writing new songs.
"I never let that stuff influence me. It's out of our control. If people like it, then cool. I wrote 'Don't Stop' just like I wrote 'Pumped Up Kicks' - I didn't try to make either a hit, I just wanted to write a song I liked," he said.
Mark also revealed how he would happily wrote a song for the winner of American Idol even though he would never audition for the talent show himself.
"To try out for American Idol. I never did that. I heard that all the time when I went home to Ohio. My aunts and uncles were like, 'You've got such a great voice - why don't you try out for American Idol?' I'd say, 'Because I'm a songwriter, not a puppet.' Even if I won and became really successful off a show like that, I'd be miserable. I'd rather be a poor singer/songwriter doing what I love than get rich from selling my soul. But I'd write for any of them. I can step into their world without attaching myself to it. I don't have to get up there. Writing for other people is easier than writing for myself - it's not as personal," he replied when asked what was the worst piece of advice he'd been given.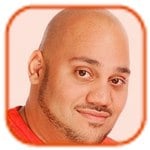 Tweet
Posted by Andru Edwards Categories: Artist News, Alternative, Pop,
Avril Lavigne cooks to forget the pressures of her music career. The 27-year-old singer's favorite ways to relax and take her mind off her pop star lifestyle are spending time in her kitchen making food for other people and channeling her creativity into painting.
"I love to paint huge abstract canvases and hang them up in my house. I don't watch much TV but I love to cook. I cook as much as I can. When I'm home I cook all the time and when I'm on tour I cook for my band on the bus. It makes me happy."
When she is cooking, Avril loves to accompany her food with a glass of red wine, and there is a particular bottle she is desperate to try, but thinks it is too expensive: "I like to drink red wine. One bottle of wine I'd love to try is Californian red Screaming Eagle. The problem is it costs $5,000."
Despite her quiet habits, Avril insists she is still a "rock star." She added, "Put it this way, there's a reason why I tattooed 'f**k' on my ribcage. It is and always will be one of my favorite words. Seriously. I am a rock star. F**k it."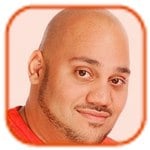 Tweet
Posted by Andru Edwards Categories: Collaborations, Pop,
Justin Bieber surprised Carly Rae Jepsen with his songwriting abilities.
The "Baby" hitmaker has championed the Canadian singer/songwriter, even appearing in the music video for her song "Call Me Maybe," and while Carly was a fan of Justin's music, she had no idea what a prolific songwriter her is.
"[Justin's" extremely talented -- and, I mean, obviously that's pretty well-known -- but in ways that I didn't realise. I knew that he sang, I knew that he was sort of infectious in his personality, I knew that he danced, but I didn't know how strong of a songwriter he was, and my first introduction to him was actually in his studio and he played me a couple songs he had written, and I was really impressed and I was so glad, because I really, really liked him," she said, speaking in an MTV Twitter chat with fans.
Carrly also admires Taylor Swift and would love to work with her:
Click to continue reading Justin Bieber Impressed Protege with Writing Skills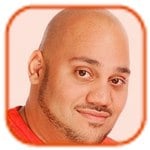 Tweet
Posted by Andru Edwards Categories: Artist News, Upcoming Releases, Hip-Hop & Rap,
Lil Wayne is releasing an album of love songs.
The "Lollipop" rapper may reveal his tender side on the record - to be titled Devol - which was written when he was in jail on Riker's Island, New York, in 2010.
"I was recording an album called Devol, spelled D-E-V-O-L, 'cause that's 'loved' spelled backwards. It's all material I did when I was locked up," he told MTV News.
However, Wayne warned the tracks are not likely to be traditional ballads, but his own take on the love theme: "What I mean by my version of love songs is meaning they're not saying, 'I love you.'"
Wayne - real name Dwayne Carter - served eight months for attempted weapon possession in 2010, and since his release has put out two albums, I Am Not a Human Being, and Tha Carter IV.
Click to continue reading Lil Wayne Releasing Love Songs
© Gear Live Media, LLC. 2007 – User-posted content, unless source is quoted, is licensed under a Creative Commons Public Domain License. Gear Live graphics, logos, designs, page headers, button icons, videos, articles, blogs, forums, scripts and other service names are the trademarks of Gear Live Inc.