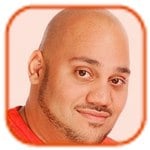 Tweet
Posted by Andru Edwards Categories: Magnolia, Drama, Celebrity Gossip, Celebrity Controversy, Rumors, Upcoming Releases,
Shia Labeouf will not attend the Nymphomaniac premiere in New York.
The troubled actor reportedly has a "scheduling conflict" that will see him absent from the screening of the erotic film at Museum of Modern Art (MoMA) next Thursday, the New York Post newspaper's Page Six column reports.
Though he is blaming a scheduling conflict, the 27-year-old actor has been vocal about a desire to "retire" from the public eye after he was accused of plagiarizing author Daniel Clowes' graphic novellas, Justin M. Damiano, for his short film HowardCantour.com.
Taking to Twitter earlier this year, he wrote, "In light of the recent attacks against my artistic integrity, I am retiring from all public life."
Shia made headlines in February when he stormed out of a Nymphomaniac press conference in Berlin after quoting French former soccer player Eric Cantona before arriving on the red carpet for the film's German premiere wearing a paper bag on his head that said, "I am not famous anymore."
Click to continue reading Shia Labeouf Won't Attend 'Nymphomaniac' Premiere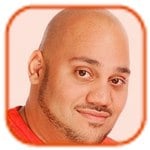 Tweet
Posted by Andru Edwards Categories: FOCUS, Biopics, Drama, Period, Awards, Celebrity Gossip, New Releases,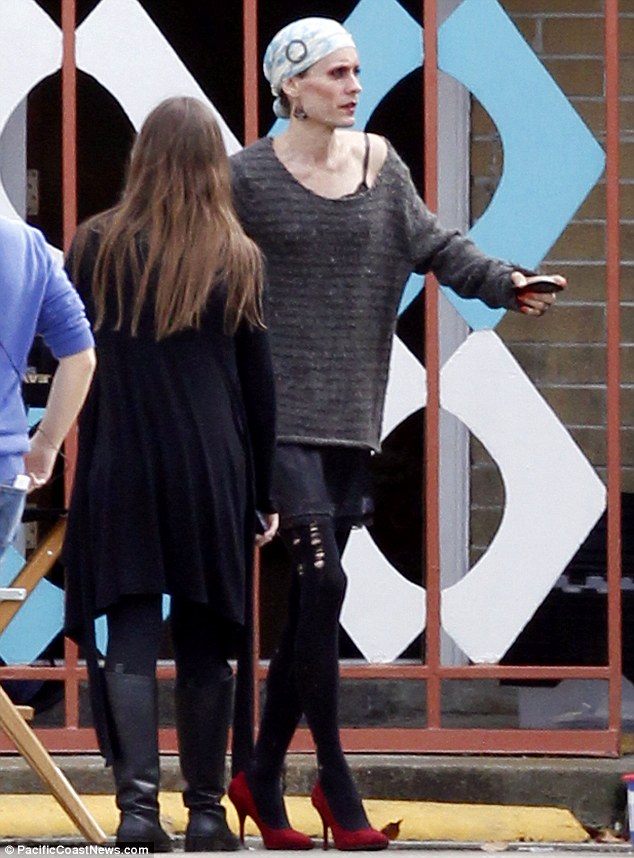 Jared Leto hasn't seen Dallas Buyers Club.
The 42-year-old actor - who picked up Best Supporting Actor for his role as transsexual AIDS victim Rayon in the movie at Sunday's Oscars - plans to watch his work eventually, but wants to "leave it alone" at present because the project was such an "intense" experience.
"I have not seen the film yet. I think one day I will watch it, because, you know, I'll be curious at some point. But it was such an intense role. It's better for me to just leave it alone right now," he said while speaking on The Ellen DeGeneres show.
Jared appeared on the show just a few hours after getting home for the night, but wasn't upset at his lack of sleep because he had enjoyed celebrating so much: "I got in at -- I think the crack ass of dawn last night, maybe 6 o'clock, 5.30. Don't feel sorry for me, this is a time to revel in it, it's a sunrise you want to see. My mother, my brother were there and one of the highlights of the night was seeing my mom dance with Madonna. You meet all these amazing people last night, whether it was Jane Fonda or Liza Minnelli..."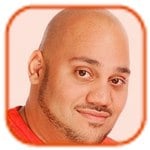 Tweet
Posted by Andru Edwards Categories: Buena Vista, Disney, Action, Adaptation, Adventure, Science Fiction, Sequels, Celebrity Gossip, Filmmaking, Rumors, Upcoming Releases,
Scarlett Johansson's pregnancy could delay filming for The Avengers: Age of Ultron.
The 29-year-old actress is reportedly due to welcome her first child into the world with her fiance Romain Dauriac, 31, in August, but shooting for her upcoming movie, which kicks off on April 5, may need to be re-scheduled to fit around her growing baby bump.
The blonde beauty plays Natasha Romanoff in the superhero film, which sees her squeeze into a figure-hugging catsuit and bosses are reportedly keen to shoot her scenes as soon as possible. "Shooting for the superhero sequel will need a bit of rearranging. They're going to fast-track her scenes," a source said.
Meanwhile, Scarlett and Romain's baby news comes just six months after the French creative agency boss popped the question with a vintage Art Deco ring last year. However, the Captain America: The Winter Soldier star has previously said she and Romain don't want to "rush" tying the knot as "being engaged is an exciting time to enjoy and to really savor."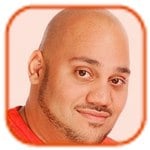 Tweet
Posted by Andru Edwards Categories: Awards, Celeb News, New Releases,
Conan O'Brien will host the 2014 MTV Movie Awards.
The presenter announced on his TBS talk show Conan last night that he will be hosting the high-profile awards ceremony on April 13 at the Nokia Theater in Los Angeles. "After eight years of intense negotiations, I am honored to announce I am hosting MTV's second most prestigious awards show," he joked.
The star has plenty of experience hosting televised ceremonies, having previously fronted the Primetime Emmy Awards in both 2002 and 2006.
Jimmy Fallon, Aziz Ansari, Russell Brand and Sarah Silverman have all hosted the MTV Movie Awards in the past, with Rebel Wilson taking charge of last year's ceremony. Conan, who is known for his self-deprecating humor, will be at hand to deliver the coveted golden popcorn statuettes to this year's winners.
The MTV Movie Awards will also feature sneak previews of the summer's most anticipated films with never-before seen footage. Nominations go live tomorrow on MovieAwards.MTV.com.
Click to continue reading Conan O'Brien to Host MTV Movie Awards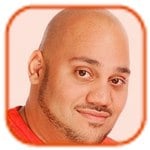 Tweet
Posted by Andru Edwards Categories: FOCUS, Adaptation, Drama, Romance, Celeb News, Filmmaking, Upcoming Releases,
Jamie Dornan changed the way he walks while filming Fifty Shades of Grey.
The Northern Irish actor decided to improve his strut after a dancing instructor on the set informed he looked awkward and was "quite bouncy," and applies his new heel-to-toe technique every day.
"So basically, I've always had a complex with the way I walk. I've not always been told I've got a bad walk, but someone's always commented on my walk. It's always been a bit like, 'alright. That's how you walk?'" the 31-year-old former model said.
The actor, who welcomed his first child, a baby girl, with wife Amelia Warner in December, made the discovering while taking dancing classes before shooting a scene for the film, during which his character Christian Grey twirls Anastasia Steele, played by Dakota Johnson, around the dance floor:
Click to continue reading Jamie Dornan's Christian Grey Walk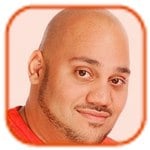 Tweet
Posted by Andru Edwards Categories: Magnolia, Drama, Celeb News, New Releases,
Charlotte Gainsbourg is considering quitting acting because she is finding it difficult ageing on screen.
The 42-year-old singer-and-actress - who has three children with partner Yvan Attal - finds it "distressing" to see how her looks have changed and knows she needs to "make peace" with the changes if she doesn't want to give up her career.
"I don't like aging and I can see it happening. I find it very distressing. Movies are getting hard for me. I don't want to be embarrassed by my appearance when I see myself on film. So I don't have a choice really, either I make peace with the fact that I'm aging and that my face is getting harsher, or I don't and I quit acting."
The Nymphomaniac star always thought the anxiety she experienced turning 40 would have abated by now: "I find it truly horrible, this between two ages thing - neither too old but no longer young either. I thought turning 40 was the peak, the epitome of horror, but it doesn't get better. The decline doesn't stop. I used to think only attractive people suffered from this, but I can assure you plain women like me - although I don't think I'm ugly - suffer quite hard."
Click to continue reading Charlotte Gainsbourg: Aging May Stop Me From Acting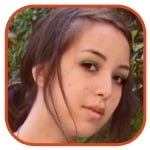 Tweet
Posted by Robin Paulson Categories: FOCUS, Biopics, Drama, Period, Celeb News, New Releases,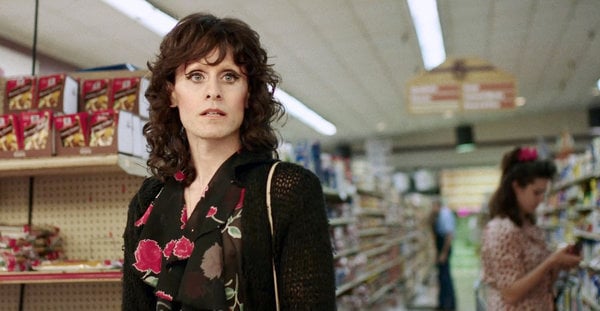 "I think it probably made a really interesting aspect of the film, to have that connection and to have Rayon have one of his heroes be Marc Bolan. That's great. Marc Bolan was an awesome person. But, for me, I made it very clear early on that I saw Rayon as a man who wanted to live his life as a woman, not someone who enjoyed putting on women's clothing. If they wanted that kind of performance - or anything glam, or anything drag queen-y - I wasn't the person for the part."
- Jared Leto speaks freely about how he didn't want to portray Rayon in Dallas Buyers Club, a role which one him an Oscar nomination this year.
(Make sure to check out other notable quotes.)
Read More

| Flaunt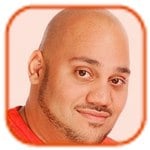 Tweet
Posted by Andru Edwards Categories: Drama, Celebrity Gossip, Rumors, Scripts, Upcoming Releases,
Kanye West is writing a movie role for Kim Kardashian.
The "Bound 2" hitmaker - who has eight-month-old daughter North with the Keeping Up with the Kardashians star - is teaming up with author Bret Easton Ellis for a film based on his Yeezus album and insiders say his fiancee will "definitely" be part of the cast.
"It's going to be based on the Yeezus album. That's pretty much a narrative of Kanye's life. Kanye will not appear in the movie. Kim is definitely going to be in it. The screenplay already features her character," a source said.
However, it has not yet been decided how big a role Kim will play in the movie. "They're still working on the script, so it's unclear at this point if Kim will be a major star of the movie or making a smaller cameo but her role in the movie will be pivotal. Her role is going to be very dramatic. Far from the bubbly happy persona that she's always played," the source added.
Kanye plans to direct the movie - which will be dedicated to his late mother - and "wants to be heavily involved in all aspects of production."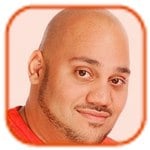 Tweet
Posted by Andru Edwards Categories: Horror, Satire, Science Fiction, Sequels, Comedy, Celeb News, Upcoming Releases,
Tara Reid accepted the leading role in Sharknado as a joke.
The 38-year-old actress stars alongside former Beverly Hills 90210 actor Ian Ziering in the film, which sees a freak hurricane swamp Los Angeles with hundreds of deadly sharks terrorizing its residents, and admits she never expected the made-for-TV movie to be so successful.
"I'm just as stunned as everyone else. Come on, I did it as a joke! I didn't even think anyone was going to see it. And then what happened has never happened before on any movie. Even now, you thought the buzz was going to stop about 'Sharknado', but it just keeps going."
Following on from its success, Asylum Films - who also made Snakes on a Plane - are now working on a sequel which will also star Tara Reid and she says it will be even more "ridiculous" than the first installment.
Click to continue reading Tara Reid Took 'Sharknado' Job as a Joke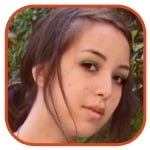 Tweet
Posted by Robin Paulson Categories: Relativity, Sony, Universal, Warner Bros, Action, Adventure, Animation, Biopics, Drama, Family, Musicals, Period, Remakes, Romance, Science Fiction, Comedy, Thrillers, Box Office, New Releases,
The LEGO Movie has become unstoppable!
Despite the releases of newcomers 3 Days to Kill and Pompeii, the animated family film based on a children's toy remained at the top of the box office this weekend with $31.1 million. 3 Days to Kill and Pompeii debuted with respectable earnings of $12.2 million and $10.3 million, respectively. The RoboCop remake fell one spot from its debut at number three last week with $9.8 million while The Monuments of Men also fell one spot as well to number five with $7.9 million.
Click to continue reading Box Office Breakdown: 'LEGO Movie' Kills '3 Days,' 'Pompeii'
Read More

| Box Office Mojo

© Gear Live Media, LLC. 2007 – User-posted content, unless source is quoted, is licensed under a Creative Commons Public Domain License. Gear Live graphics, logos, designs, page headers, button icons, videos, articles, blogs, forums, scripts and other service names are the trademarks of Gear Live Inc.