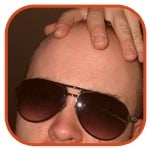 Tweet
Posted by Johnny Mercedes Categories: Miramax, Drama, Foreign, Independent, Political, Home Entertainment, DVD Reviews,
When Diana, Princess of Wales, dies in a tragic car accident in Paris, the Royal Family is forced to decide between tradition and moral obligation in this quiet, conversational drama. Recently elected Tony Blair is insistent upon public statements from Queen Elizabeth II, as well as a public funeral for the beloved princess, but royal custom mixed with feelings of distaste and apprehension only drag the issue into weeks of stagnation. As the British people begin to react to the Royal Family's seeming indifference, The Queen struggles internally with how to handle the situation, while being forced to retain a strong, unaffected composure.
The Queen is written by Peter Morgan, directed by Stephen Frears, and stars Helen Mirren, Michael Sheen, and James Cromwell. Rated PG–13. The film received a slew of nominations and awards – most notably an Oscar, Golden Globe, and BAFTA for Helen Mirren's eerily perfect performance. Be sure to check out FilmCrunch's The Queen Video Review.
The features on the DVD tend to follow the film into quiet and conversational territory:
English and Spanish Subtitles
English and Spanish Audio Tracks
Commentary by Writer Peter Morgan and Director Stephen Frears
Commentary by British Historian and Royal Expert Robert Lacey
The Making of The Queen
Trailers
Although the in-depth commentary from Robert Lacey is an unique tack-on – the like of which you aren't going to see on any other DVD – the features are a bit disappointing considering the buzz surrounding this film. Even the making-of segment is basic, consisting mostly of interviews without much behind-the-scenes footage. This isn't to say that hearing the actors discuss their methods and inspiration is boring in any way – least of all the modest ramblings of a disheveled Stephen Frears – but even an contemplative movie like The Queen can give the home audience a little more. Let's hope for a special edition sometime in the near future.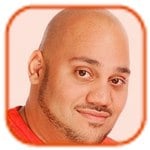 Tweet
Posted by Andru Edwards Categories: Sony, Adaptation, Drama, Short FilmCrunch, Theatrical Reviews, Videocasts,
Veronica Santiago and Neil Estep review Half Nelson in this episode of FilmCrunch:
Dan Dunne, an idealistic inner-city junior high school teacher, inspires his 13 and 14-year-olds to examine everything from civil rights to Civil War with a new enthusiasm. Rejecting the standard Civil Rights curriculum in favor of an edgier approach, Dan teaches his students how change works—on both a historical and personal scale. Though Dan can get it together in the classroom, he spends his time outside school on the edge of consciousness.

Now we want to hear from you - hit the forums and let us know what you think, what you want us to watch next, and any other recommendations you have for the show.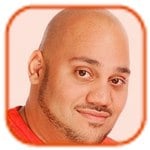 Tweet
Posted by Andru Edwards Categories: Warner Bros, Adaptation, Drama, Period, New Releases, Short FilmCrunch, Theatrical Reviews, Videocasts,
Neil Estep and Veronica Santiago review the epic film, 300, in this episode of FilmCrunch:
In the ancient Battle of Thermopylae, King Leonidas and 300 Spartans fought to the death against Xerxes and his massive Persian army. Facing insurmountable odds, their valor and sacrifice inspire all of Greece to unite against their Persian enemy, drawing a line in the sand for democracy.

Now we want to hear from you - hit the forums and let us know what you think, what you want us to watch next, and any other recommendations you have for the show.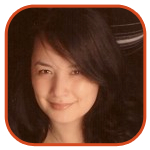 Tweet
Posted by Veronica Santiago Categories: FOCUS, Disney, Lionsgate, New Line, Paramount, Sony, Action, Animation, Drama, Family, Foreign, Horror, Mystery, Satire, Sequels, Comedy, Sports, Thrillers, Box Office, Lists, New Releases,
With no big movie premieres last weekend (and yes, I am ignoring the fact that Next exists), I'm really not surprised to see that Disturbia once again took the top spot. But we shouldn't expect that film to be sitting pretty much longer. With Spider-Man 3 about to spin its web at the end of the week, all bets are off. But we still gotta hand it to young Shia—three times at #1 is an incredible feat for any movie these days.

1. Disturbia, Paramount, $9,023,835
2. The Invisible, Disney, $7,717,309
3. Next, Paramount, $7,133,049
4. Fracture, New Line, $6,814,714
5. Blades of Glory, Paramount, $5,164,364
6. Hot Fuzz, Focus, $4,876,867
7. Meet the Robinsons, Disney, $4,840,972
8. Vacancy, Sony Screen Gems, $4,112,502
9. The Condemned, Lionsgate, $3,807,595
10. Are We Done Yet?, Sony, $3,450,922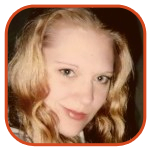 Tweet
Posted by K.C. Morgan Categories: Comedy, Casting, New Releases,
Anna Nicole may be gone, but one last testament to her acting career remains. It's called Illegal Aliens, and reports say Smith will shine in her comedic role as a sexy, Earth-protecting alien. The movie comes to DVD tomorrow and features a funny, upbeat Smith who's unafraid to spoof herself for the sake of comedy. Smith and her late son Daniel were producer and associate producer for the flick, which turned out to be Smith's last. A spoof on action flicks, Illegal Aliens features three crime-fighting chicks who must save Earth. Anna Nicole Smith's character, Lucy, is a ditzy but beautiful blonde, proving that Smith was unafraid to make fun of even herself. A few of her hilarious moments in the film come when she makes fun of herself. The movie's initial release was delayed after the unfortunate death of Daniel, Anna Nicole's only son. Smith's share of the profits will now go to her young Dannielynn, the only surviving heir of Anna Nicole.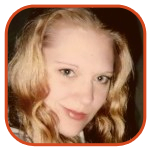 Tweet
Posted by K.C. Morgan Categories: Adaptation, Drama, Casting, Celeb News,
Acting as both producer and leading star, Julia Stiles (The Omen 2006 remake, 10 Things I Hate About You) will delve into the dark and disturbed world of famous novelist/poet Sylvia Plath with a new movie remake of The Bell Jar, one of the saddest books ever written. The autobiographical novel was written by Plath shortly before she committed suicide in 1963, and evokes a feeling of lonely desolation. Stiles thinks she has the chops to play Esther Greenwood, a Plath-like character who doesn't just contemplate suicide, but actually solicits the opinions of others and shops around for the best death methods. Filming is scheduled to begin in 2008, and the role could push Stiles back into the movie limelight. Marilyn Hasset played the role in the 1979 version of the movie, and in 2003 Gwyneth Paltrow played Sylvia (also a blonde) in a biopic of the same name. Will the dark movie be a big breakout role for Stiles – or drag fans into depression, too?
Read More

| CNN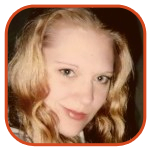 Tweet
Posted by K.C. Morgan Categories: Celeb News,
When you're a movie star, even enjoying a relaxing Sunday afternoon at home is difficult. There are press junkets to do, filming to complete, autographs to sign…crazed fans hanging out around your house. Sandra Bullock and husband Jesse James were enjoying a quiet weekend when Marcia Diana Valentine, a huge Bullock fan, came to the couple's home. It is unclear both what the fan wanted and how she managed to track down Bullock at her personal address. When asked to leave, Valentine hopped into her Mercedes and proceeded to attempt to run over Sandra Bullock's husband Jesse James – more than once. Police were soon on the scene to locate Valentine and offer protection. Bullock's husband is uninjured, and the guilty party has since been captured. Valentine will be charged with assault with a deadly weapon, because poor taste doesn't hold up in a court of law.
Read More

| TV Guide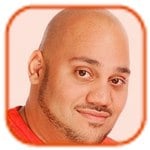 Tweet
Posted by Andru Edwards Categories: Weinstein Company, Documentary, Music, Political, Celebrity Controversy, DVD Reviews, Short FilmCrunch, Videocasts,
Neil Estep and Veronica Santiago review Shut Up & Sing in this episode of FilmCrunch:
On stage at a 2003 London concert, Natalie Maines, lead singer of Texan trio the Dixie Chicks, spoke these 15 words to a small audience at the start of their sold-out international tour: "Just so you know, we're ashamed the president of the United States is from Texas." The comment was delivered on the eve of the American invasion of Iraq, and drew cheers from the decidedly anti-war and anti-Bush British crowd. It was an off-the-cuff remark typical of the lead singer's temperament. Natalie, and fellow Dixie Chicks Martie Maguire and Emily Robison, thought little of it. But history and this film demonstrate that at this heightened moment of political polarization in the United States, many people did care, and empowered this simple, yet loaded remark to carry serious and longstanding ramifications.

Now we want to hear from you - hit the forums and let us know what you think, what you want us to watch next, and any other recommendations you have for the show.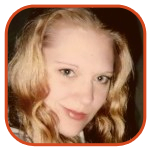 Tweet
Posted by K.C. Morgan Categories: Columbia Pictures, Action, Adaptation, Sequels, Upcoming Releases, Theatrical Reviews,
The screening of Spider-Man 3 went off this weekend without a hitch, and that can only mean one thing. Early reviews are in…does the third installment to the superhero melodrama compare to the first two flicks? Spidey fans, even comic book purists, probably won't be disappointed when the new film comes to theatres this spring. The cast reunites to reprise former roles, with Tobey Maguire in the lead as Spider-Man/Peter Parker, Kirsten Dunst as Mary Jane, and all the old faces from the past two Spidey flicks coming together again. Topher Grace and Bryce Dallas Howard have joined the cast this time around, further expanding the Spider-Man family. Looking for a Spidey flick filled with cool special effects, a compelling plot, panoramic scenes, intense villains? Spider-Man 3 offers all of that…and more. The movie won't make it to the U. S. until May 1, 2007, but some have already enjoyed a private screening of the film, so fans can get an early taste of all the Venom-ous action.
Click to continue reading Spider-Man 3 Sneak Peek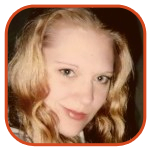 Tweet
Posted by K.C. Morgan Categories: Paramount, Action, Box Office, New Releases,
He may be an Academy Award winner, but he's made some movie mistakes in the past. Nicolas Cage has been everything from a comic book hero, a crazy EMT, an angel, even a Jimmy Stewart wanna-be…so, why not make him psychic? Reviews of Cage's Next are in – and the film is falling pretty flat with critics. Julianne Moore becomes an FBI agent again for this film, while Jessica Biel plays the sexy love interest. The pretty co-stars, the intense plot (it involves nuclear weapons), and the name Nicholas Cage might be enough to propel Next into big box office numbers – so long as fans don't hear the anti-hype surrounding the flick first. Cage plays magician and gambler Cris Johnson, a man who can see about two minutes into the future, just enough time to predict the Derby winner or avoid a speeding bullet. Fans aren't shown why the FBI believes him or how they know a WMD is going to be used against LA, but Cris Johnson is tapped by federal agents to help them sniff out nukes. Even Biel is getting bad reviews for her acting, though no one has anything bad to say about her looks. The movie pulled down an unimpressive rating of one and one-half stars out of four. But fans who want to see Cage in top form don't have too long to wait – the star is working on a National Treasure sequel scheduled to be released within a matter of months.
© Gear Live Media, LLC. 2007 – User-posted content, unless source is quoted, is licensed under a Creative Commons Public Domain License. Gear Live graphics, logos, designs, page headers, button icons, videos, articles, blogs, forums, scripts and other service names are the trademarks of Gear Live Inc.