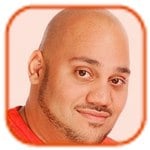 Tweet
Posted by Andru Edwards Categories: Drama, Thrillers, Celebrity Gossip, Filmmaking, Rumors,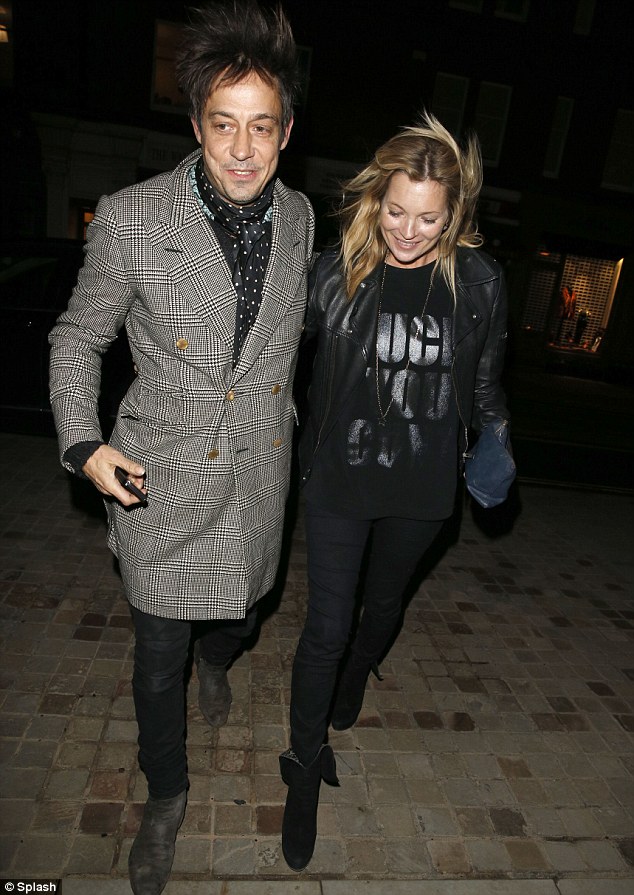 Kate Moss wants to be a screen writer and director.
The 40-year-old model is keen ditch her 20-year career in fashion and is determined to produce her own thriller after becoming hooked on dark and gripping movies with her husband Jamie Hince, 45.
"Kate and Jamie regularly watch deep psychological films with amazing photography and subtitles," a source said.
The blonde beauty has been looking into scriptwriting lessons and has been speaking with her contacts in America in a bid to break Hollywood with her new ambition. "She has been looking into scriptwriting and hopes to attend special lessons in directing and producing. She has also been speaking to a few Hollywood contacts. Kate very much wants to take things to the next level in Los Angeles and London," the source explained.
Click to continue reading Kate Moss Wants to Be a Hollywood Director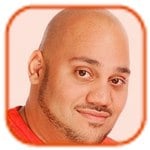 Tweet
Posted by Andru Edwards Categories: Columbia Pictures, Fox Searchlight, Sony, Warner Bros, Biopics, Drama, Period, Science Fiction, Thrillers, Awards, New Releases,
Gravity won big at the BAFTAs last night, taking home six awards.
The 3-D space drama directed by Alfonso Cuaron and starring George Clooney and Sandra Bullock was the biggest winner of the night at the British Academy of Film and Television Awards (BAFTAs) in London, gaining trophies for Best Director, Special Visual Effects, Cinematography, Original Music, Sound and Outstanding British Film. Accepting his award, Alfonso - who is Mexican, but has lived in England for more than ten years - said, "I don't know if I can open my mouth. I consider myself a part of the British film industry. I guess I make a good case for curbing immigration." He also praised his son, Jonas, and Sandra Bullock before dedicating the award to the "downstairs" workers who had made the film's sound and effects possible.
Although Gravity won the most trophies, historical drama 12 Years A Slave was named Best Film and its star, Chiwetel Ejiofor, took the Leading Actor award. Accepting the trophy, Chiwetel thanked director Steve McQueen, saying, "Thank you for you work, your artistry and your passion in this project ... to make it of such value, of such worth. This is yours by the way - I'm going to keep it, that's the kind of guy I am, but it's yours."
Click to continue reading 'Gravity' Scoops Up Six BAFTAs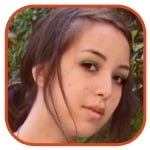 Tweet
Posted by Robin Paulson Categories: Buena Vista, FOCUS, Disney, Sony, Universal, Warner Bros, Action, Adaptation, Adventure, Animation, Biopics, Drama, Family, Musicals, Period, Remakes, Romance, Science Fiction, Comedy, Box Office, New Releases,
The LEGO Movie got more love from movie-goers than any of the new romance films this Valentine's Day weekend.
Pulling in $48.8 million at the box office, the animated film based on the popular toys beat out four newcomers this weekend, including the remake of About Last Night, which placed second with $27 million. The highly-anticipated RoboCop movie debuted at number three with $21.5 million while The Monuments of Men fell two spots from last week to number four with $15 million. The other romantic remake, Endless Love, debuted in fifth place with $13.3 million.
Click to continue reading Box Office Breakdown: V-Day Films No Match for 'LEGO Movie'
Read More

| Box Office Mojo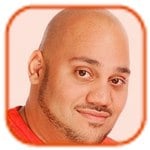 Tweet
Posted by Andru Edwards Categories: Biopics, Drama, Period, Political, Celebrity Gossip, Upcoming Releases,
Leonardo DiCaprio plans to play former President Theodore Roosevelt for his next film role.
The Wolf of Wall Street actor is pushing for a biopic of the 26th leader of the US to go into production with director Martin Scorsese at the helm. "Leo is telling friends that after his latest movie proved to be a massive box office hit, he's pushing forward with his biopic of Roosevelt which will re-team him with Martin Scorsese. He says it's 'now or never' as he's patiently waited almost a decade for the money to materialize," a source said.
Leonardo will likely have to bulk out to play the strapping president - who was in office from1901 to 1909 - but the source says he's up for the challenge. "He'll do whatever it takes. This is the movie Leo wants to win an Oscar for, and he talks about it all the time," the insider said.
The movie will be based on the Pulitzer Prize winning book The Rise of Theodore Roosevelt, but some in Leonardo's camp are worried about the appeal of a political movie, after his last real life historical piece, 2011's J. Edgar - about famed former FBI director J. Edgar Hoover - was a flop.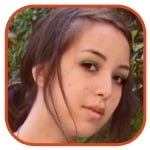 Tweet
Posted by Robin Paulson Categories: Warner Bros, Science Fiction, Sequels, Comedy, Celeb News, Celebrity Gossip, Upcoming Releases,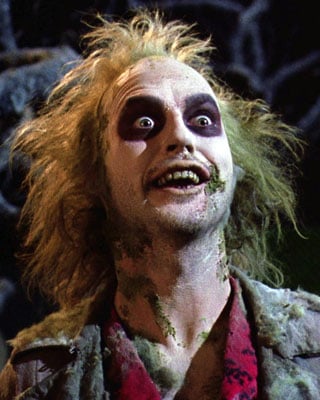 It looks as though we might be a little closer to a decent Beetlejuice sequel.
While doing the press rounds for his latest film RoboCop, Michael Keaton admitted that he is interested in reprising his role for the 1988 cult hit:
"I've e-mailed [directpr] Tim [Burton] a couple of times, talked to the writer a couple of times, but all really, really preliminary stuff... I always said that's the one thing I'd like to do again, if I ever did anything again. But it kind of required Tim to be involved in some way or another. Now it looks like [Burton] is involved... And without giving too much away, we've talked to each other, and e-mailed each other, and if he's in, it's going to be hard not to be in."
If Keaton is a go and Burton is a go, what's the hold up?
Read More

| E! News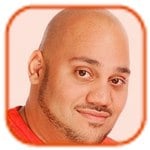 Tweet
Posted by Andru Edwards Categories: Accessories, Announcements, Apple, Smartphones, Features, Videos,
Yes - we're giving away a Jawbone Mini Jambox, Otterbox Defender for iPhone 5 and 5s, and a Sonix Heart to Heart Inlay for iPhone 5c for Valentine's Day! Seriously, February is the month of red, and we've got the perfect smartphone accessories for you to match, thanks to our friends at AT&T.
So, how do you enter to win the Mini Jambox giveaway package? Simply use the widget below to keep track of your entries! We've got a lot of ways for you to enter, but don't check off any that you don't actually perform. If you do, you'll be eliminated:
By the way, if you wanna pick up any of these items on your own, you can find them all at AT&T: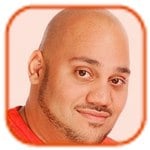 Tweet
Posted by Andru Edwards Categories: Buena Vista, Disney, Action, Adaptation, Adventure, Science Fiction, Sequels, Casting, Celeb News, Upcoming Releases,
Elizabeth Olsen has never been a fan of comic books.
The 24-year-old actress plays Scarlet Witch in the upcoming superhero movie The Avengers: Age of Ultron and, although she admits she's never really been one to read a comics, she insists she had heard of her alter-ego before she was handed the role.
"I'm not much of a comic book person. I like comic book movies but my brother [Trent, a screenwriter] is the comic book guy. If I'm having a meeting, I ask my brother to tell me about it. But of course I'd seen The Avengers! I've seen all the Marvel movies. I love those movies. Marvel keep the fantastical qualities but create something as realistic as they can make for this world. There's something genuinely broken. Everyone has their Achilles' heel," she said.
The screen star admits she doesn't know how she managed to secure herself the role in the Marvel movie, but doesn't think the director, Joss Whedon, hired her to wear racy outfits like the ones in the comic.
Click to continue reading Despite Being Cast in 'Avengers,' Elizabeth Olsen Doesn't Like Comics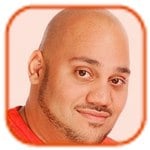 Tweet
Posted by Andru Edwards Categories: Paramount, Comedy, Awards, Filmmaking, New Releases,
Johnny Knoxville is "honored" that Jackass Presents: Bad Grandpa is nominated for an Oscar.
The 42-year-old actor - who co-wrote, produced and starred in the movie, where he plays an 86 year-old man - is proud of the fact his film could win one of the most esteemed awards in the movie business for Best Make-Up and Hairstyling.
"A film associated with Jackass [franchise, known for its wild and often puerile stunts] is nominated for an Oscar. It's a big deal. We're very honored. It also makes us giggle. You know what we do," he told USA Today.
In the movie Johnny plays Irving Zisman, who is on a journey across America with his eight year-old grandson, and their stunts and the trouble they got into was filmed in the real world, capturing the reactions of the general public.
Click to continue reading Johnny Knoxville Honored by Oscar Nomination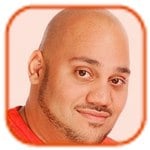 Tweet
Posted by Andru Edwards Categories: Relativity, Action, Drama, Thrillers, Filmmaking, New Releases,
Amber Heard wore a "condom dress" in 3 Days to Kill.
The 27-year-old actress - who is engaged to Johnny Depp - admits shooting the movie wasn't always comfortable because of adverse weather conditions and the uncomfortable costumes she donned to play Agent Vivi.
"We filmed in the winter in Paris. It was about 20 degrees on the best day and I was literally wearing dresses made out of the same material condoms are made out of. I'm not kidding, there's this incredible latex designer who does a line of latex dresses. They were as weather protective as a condom would be. It's snowing and icing. They had to keep throwing hot water on the cobblestones because it was freezing over. It was raining and snowy, there was ice all over the cobblestone streets and I'm wearing six-inch unbroken-in Louboutins and Jimmy Choos and I'm in a condom dress and a long blonde wig. Did I mention it was snowy and cold?"
Amber also revealed she is "dying" to go to a country dancing night at Los Angeles gay bar Oil Can Harry's: "I'm dying to go. Every week, I try to make plans with my gays to go and every week something happens and I can't go. I'm dying to."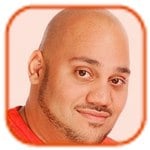 Tweet
Posted by Andru Edwards Categories: Magnolia, Drama, Celebrity Gossip, Filmmaking, New Releases,
Shia LaBeouf wanted to wear a penis cam for Nymphomaniac.
The 27-year-old actor - who plays Jerome in the risque drama about a woman's erotic journey from birth to the age of 50 - asked director Lars Von Trier if he could put a filming device on his manhood while shooting the sex scenes to give viewers the "full experience."
"Shia had wanted Von Trier to put a camera on his penis while filming, so that audiences could have the full experience," a source told The New York Post.
However, the cheeky close-up would have been too much for the audience and his co-stars, so the idea was scrapped.
Meanwhile, it is believed the star's recent antics - including showing up to the film's premiere wearing a paper bag over his head and pulling his own tooth out to get into his role for Fury - could be costing him potential parts in upcoming movies. However, insiders insist his erratic behaviour is all part of a "performance art" hoax. "Everyone who knows Shia is in on the joke. It's all part of an act," the source said.
© Gear Live Media, LLC. 2007 – User-posted content, unless source is quoted, is licensed under a Creative Commons Public Domain License. Gear Live graphics, logos, designs, page headers, button icons, videos, articles, blogs, forums, scripts and other service names are the trademarks of Gear Live Inc.