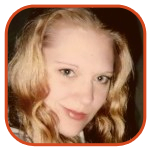 Tweet
Posted by K.C. Morgan Categories: DreamWorks, Horror, Box Office, Casting, Celeb News, New Releases, Upcoming Releases,
The Disney channel child star Shia LaBeouf is hotter than ever, and he's proved it with his big box office hit, Disturbia. The Rear Window-esque movie was number one at the box office with $23 million this weekend, finally unseating Will Ferrell's Blades of Glory (which, at number 2, got $14 million). LaBeouf had little time for celebrating the news, as he was busy this weekend serving as host on SNL. During the monologue, Shia made his official announcement that yes, he will be starring in the new Indiana Jones movie, despite past claims that he had not been asked or approached to be in the film. There is no word yet on which character LaBeouf will bring to the big screen, but filming for the flick begins in June. This leaves little time for Shia to celebrate another of his successes, his starring role in the live-action Transformers movie, which will be released to theatres this summer.
Read More

| E! Online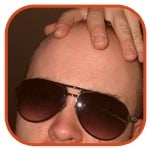 Tweet
Posted by Johnny Mercedes Categories: Paramount, Action, Adventure, Sequels, Casting, Celeb News, Rumors, Upcoming Releases,
Steven Spielberg and George Lucas announced Friday that Shia LaBeouf will star in the upcoming fourth installment of Indiana Jones. This comes – as many similar announcements these days tend to – after months of Internet rumors and buzz surrounding the 20-year-old actor and the undoubtedly epic film, set to release on May 22nd, 2008. Cate Blanchett has also been attached to the sequel, though it is unknown what characters either actor will play – plot details are still a mystery. LaBeouf, already a veteran of television and film, has recently said that he is ready to drop his childlike image and focus on more mature roles. With the recent release of Disturbia, a modern-day, Rear Window-esque thriller, the upcoming Transformers, and a high-profile action-adventure flick like Indiana Jones 4, LaBeouf shouldn't have any trouble steering clear of youthful typecasting. And as with most of his work, he will surely be an invaluable addition to the cast. Keep checking back for all Indy updates right here on FilmCrunch.
Read More

| CNN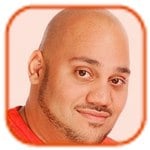 Tweet
Posted by Andru Edwards Categories: Short FilmCrunch, Videocasts,
Veronica Santiago and Neil Estep of FilmCrunch are tired of going to the movie theater, only to have the experience ruined by movie-goers who are less than respectful. Check out this episode to learn how to not be that annoying presence in the theater!

Now we want to hear from you - hit the forums and let us know what you think, what you want us to watch next, and any other recommendations you have for the show.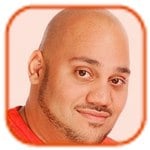 Tweet
Posted by Andru Edwards Categories: IFC Films, Documentary, DVD Reviews, Short FilmCrunch, Videocasts,
Veronica Santiago and Neil Estep review This Film in this episode of FilmCrunch:
The MPAA, a lobbying organization for the movie industry, maintains a rating system first implemented in 1968 by longtime president Jack Valenti. This system, with its age based content classification using letter grades G, PG, PG-13, R, and NC-17 (formerly X), has become a cultural icon. But behind its simple façade is a censoring process kept entirely secret. Board members are anonymous; deliberations are private; standards are seemingly arbitrary. Thus, the trade organization for the largest media corporations in America also keeps a trademarked lock on content regulation over our most unique and popular art form. Filmmaker Kirby Dick asks whether Hollywood movies and independent films are rated equally for comparable content; whether sexual content in gay-themed movies is given harsher ratings penalties than their heterosexual counterparts; whether it makes sense that extreme violence is given an R rating while sexuality is banished to the cutting room floor; whether Hollywood studios receive detailed directions as to how to change an NC-17 film into an R, while independent film producers are left guessing; and finally, whether keeping the raters and the rating process secret leaves the MPAA entirely unaccountable for its decisions.

Now we want to hear from you - hit the forums and let us know what you think, what you want us to watch next, and any other recommendations you have for the show.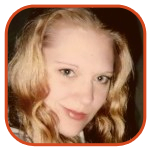 Tweet
Posted by K.C. Morgan Categories: DreamWorks, Animation, Family, Sequels, Comedy, Casting, Technology, Upcoming Releases,
The lovable cast of characters (and their famous celebrity voice stylings) will return this summer to wow another round of audiences with Shrek the Third. This third time around, Justin Timberlake will join the cast that already includes Mike Myers, Eddie Murphy, Antonio Banderas, and his recent break-up Cameron Diaz. Merlin, Captain Hook, and several fairy-tale princesses will be featured in the film, which is scheduled to hit theatres May 18. This installment to the Shrek saga will begin with another adventure featuring wayfarers Shrek, Donkey, and Puss in Boots as they scour the lands looking for a new King for Fiona's former home, Far Far Away. Teenage Artie (short for Arthur…get it?), voiced by Timberlake, will have to learn to be King so Shrek doesn't have to. But Fiona has an adventure of her own to look forward to: having a baby. Her baby shower will include famed characters Cinderella, Rapunzel, Sleeping Beauty, and Snow White – and at least one Dwarf from the latter. All four princesses will be voiced by SNL alum. Julie Andrews will be back to voice Queen Lillian, and John Cleese will reprise his King Harold role. Rupert Everett also lends his smooth voice to Prince Charming again, this time villainous in full-tilt fashion. Favorite supporting characters like Gingey, the three little pigs, and Pinocchio will also be returning – what would Shrek be without them? New CGI techniques make this film a feast for the eyes, and the new adventure contains all the elements from former Shrek jaunts.
Read More

| AT&T News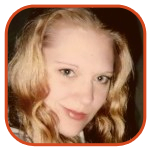 Tweet
Posted by K.C. Morgan Categories: Independent, Casting, Celeb News, Upcoming Releases,
Willa Ford may or may not have joined the rest of America in an Anna Nicole obsession, but she will be learning a whole lot more about the former Playmate. If Willa's name isn't familiar, it's because she was on Dancing with the Stars. But Willa's got a whole new gig, as she's been cast to play Anna Nicole in the independent movie of the same name. The movie will depict Anna Nicole Smith's life from age 17 to her untimely death at 39, and will begin shooting in Los Angeles this June. After a month of searching, Willa Ford has been given the role, though the producers say they may cast another actress to depict the different ages of Anna. No other main characters in the life of Smith have yet been cast for the movie, which may air on television instead of in the theatres. The makers of the flick have already stated they will
won't be showing the "trash" (their word) of Anna Nicole's life and death, including her marriage to J. Howard Marshall. No one involved with Anna Nicole Smith will receive any monetary compensation or profit from the film. The Nasser brothers, who are making the movie, didn't buy the rights to Smith's life story – they didn't have to, because they're basing the entire film on the prolific media coverage surrounding Anna Nicole.
Read More

| E! Online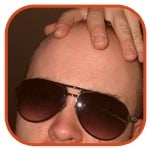 Tweet
Posted by Johnny Mercedes Categories: Weinstein Company, Action, Horror, Thrillers, Box Office, Distribution, Filmmaking, New Releases,
If you haven't gone to see Grindhouse yet, now might be the best time. The three hour and twelve minute long double feature, directed cooperatively by Quentin Tarantino and Robert Rodriguez, finished a distant fourth last weekend at $11.6 million. The reason? Despite an abundance of positive reviews, many analysts say the film is just too long to attract a mass audience; Harvey Weinstein, head of Weinstein Co. and one of the film's executive producers, concurs. And, said Weinstein, if the film fails to improve in profits over the coming weekend, the double feature could be split and shown separately for the remainder of its theatrical release. The decision to divide the two 70s-themed gorefests has already been made for their international and DVD releases; now, in a rather sad turn of events, the gimmick on which this unique homage hinges may be torn asunder before our very eyes. So, for all of you still sitting at home polishing off the last of the Cadbury Creme Eggs, this may be the only week to see Grindhouse exactly as the filmmakers intended. On the other hand, those of you steering clear of this lengthy film may find things a bit more palatable in a week or so.
Read More

| E! Online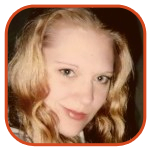 Tweet
Posted by K.C. Morgan Categories: DreamWorks, Comedy, Box Office,
He's tall, he's funny, he's great for a laugh - Will Ferrell is box office gold. Though his newest flick, Blades of Glory, didn't open with numbers as big as those gained from Talledega Nights, the former SNL funnyman is still on top of his game. After only a decade with the hit skit comedy show, Will Ferrell is officially a big, big, big star. Joined by the hilarious Jon Heder in Blades, Ferrell is enjoying the winning feeling of being number one at box offices around the country. Grossing twenty-three million over the past weekend, Blades is enjoying the limelight above the animated Meet the Robinsons (17 million), Ice Cube's sequel Are We Done Yet? (15 million), Tarantino's bloody Grindhouse (11 million), the biblical thriller The Reaping (10 million), special effects extravaganza 300 (8 million), funny flick Wild Hogs (which almost, almost got 7 million), Shooter (5 million), and family films TMNT and Firehouse Dog (5 million and 4 million respectively). King of the box office? It doesn't get more Glory-ous than that.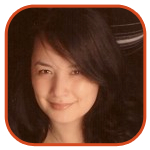 Tweet
Posted by Veronica Santiago Categories: Disney, Paramount, Sony, Warner Bros, Weinstein Company, Action, Animation, Drama, Family, Horror, Period, Sequels, Comedy, Sports, Thrillers, Box Office, Lists, New Releases,
Not even the combined directing muscle of Team Tarantino/Rodriguez could take away the gold medal from Team Ferrell/Heder. Despite the publicity onslaught, Grindhouse didn't even score a silver. Heck, it didn't even make the medal platform. But I guess it could have been worse. Two-time Oscar winner Hilary Swank not only placed fifth—but she too was beat out by a family friendly Ice Cube. I think it's now safe to say that the plagues have officially commenced..

1. Blades of Glory, Paramount, $22,522,330
2. Meet the Robinsons, Disney, $16,715,437
3. Are We Done Yet?, Sony, $14,262,724
4. Grindhouse, Weinstein Co., $11,596,613
5. The Reaping, Warner Bros., $10,025,203
6. 300, Warner Bros., $8,368,382
7. Wild Hogs, Disney, $6,644,971
8. Shooter, Paramount, $5,856,494
9. TMNT, Warner Bros., $4,825,445
10. Firehouse Dog, Fox, $3,838,916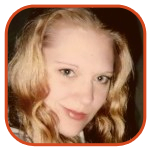 Tweet
Posted by K.C. Morgan Categories: Weinstein Company, Action, Horror, Thrillers, Box Office, New Releases,
It's so hard to find a good Grindhouse these days. Theatres that cater to the darker side of the psyche by showing grisly, gory violence just aren't easy to come by. In fact, the days of most Grindhouse theatres are days gone by. What's a movie maker that wants to grind violence into the minds of moviegoers to do in these post-Grindhouse days? To fill this grinding gap in current culture, Quentin Tarantino (with the help of Robert Rodriguez) decided to make his very own Grindhouse double feature. Always striving to take movies to a new level of violent chills and thrills, Tarantino's signature movie style is most definitely in place for the new double-feature flick. Early reviews are in…will Grindhouse grind out?
Click to continue reading Grindhouses Not Just Theatres With Tarantino
Read More

| TV Guide

© Gear Live Media, LLC. 2007 – User-posted content, unless source is quoted, is licensed under a Creative Commons Public Domain License. Gear Live graphics, logos, designs, page headers, button icons, videos, articles, blogs, forums, scripts and other service names are the trademarks of Gear Live Inc.