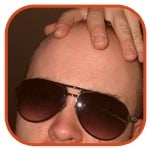 Tweet
Posted by Johnny Mercedes Categories: Sony, Action, Adventure, Thrillers, New Releases, Upcoming Releases,
The new James Bond film, Casino Royale, premiered Tuesday in London to screaming fans and one particularly special lady – Queen Elizabeth II. The screening took place at the annual Royal Film Performance, a fundraiser for performers' charity the Cinema and Television Benevolent Fund, and an honor bestowed on only one other Bond film. Based on Ian Fleming's first Bond novel, Casino Royale will be the 21st film in the series and chronicles the life of James Bond before he became the dark, dashing, smooth-talking secret agent movie-goers know him to be. This, of course, means that fans may have to get on without some of the high-tech gadgets and futuristic locales – this Bond will be beating bad guys in a world closer to our own. This won't be the first incarnation of the film, either: Casino Royale aired as a poorly received television adaptation in 1954, and later as a full-length comedy, spoofing Fleming's novel and the Bond character in 1967.
Daniel Craig (Munich, The Jacket) will be the sixth man to fill the giant shoes and, while he may not seem perfect (a blond Bond?), some are calling him the best since Sean Connery. Still, others are upset with the new choice, even going so far as to start an anti–Daniel Craig website. We here at FilmCrunch think he'll be just fine. We certainly aren't going to speculate about where he'll sit with respect to the mighty Connery, but Craig looks like he can sturdily hold his own against any other Bond. The only question now: can he hold his own against critics and hardcore fans? Give him a chance – he may surprise you. Look for Casino Royale in theaters November 17th.
Read More

| CNN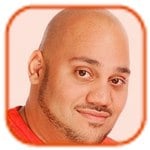 Tweet
Posted by Andru Edwards Categories: Classics, Music, Comedy, Thrillers, Filmmaking, Full Episodes, Videocasts,
If you love controversy, it's time to check out FilmCrunch episode 005. Neil Estep and Veronica Santiago give their opinion on the Top 5 Most Rewatchable Films, and the hilarity ensues as all hell breaks loose. Plus, we hit the streets of Seattle and ask people what their picks are for most rewatchable film. Gangstas included.
Now we want to hear from you - hit the forums and let us know what you think, what you want us to watch next, and any other recommendations you have for the show.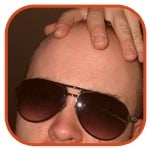 Tweet
Posted by Johnny Mercedes Categories: Columbia Pictures, Action, Adventure, Drama, Science Fiction, Trailers,
The new Spider-Man 3 trailer will be unveiled tonight, November 9th, nearly six months before the film's release. In a large television and internet blitz, the 2-1/2-minute trailer will debut around 10pm (ET/PT) on the following channels: CBS, Comedy Central, MTV, MTV2, BET, Logo, Spike TV, and VH1.
The trailer will also be available for online viewing at AddictingGames.com, AddictingClips.com, BET.com, MTV.com, IFilm.com, Nick.com, ComedyCentral.com, GameTrailers.com, LogoOnline.com, Neopets.com, SpikeTV.com, The-N.com, VH1.com, Xfire.com, and right here on FilmCrunch, after the jump.
Be the first to catch a glimpse of your friendly neighborhood Spider-Man and his new web-slinging adventure. Look for Spider-Man 3, starring Tobey Maguire and directed by Sam Raimi, in theaters May 4th, 2007.
Click to continue reading Spider-Man 3 Trailer Hits The Airwaves
Read More

| Spider-Man 3 Official Movie Blog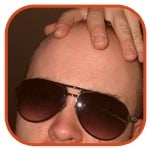 Tweet
Posted by Johnny Mercedes Categories: Sony, Drama, Romance, Filmmaking, New Releases, Theatrical Reviews,
Last week, I sat down to watch the new film by Sofia Coppola, Marie Antoinette, starring Kirsten Dunst and Jason Schwartzman. I saw it with two friends – both of whom didn't care for it – and was excited, despite its alleged booing at Cannes. Aware of this reception, however, I went in a bit wary, but thought, "it can't be that bad, can it?" In fact, no it can't. This film is excellent.
Click to continue reading Marie Antoinette Review: A Masterpiece of Accessibility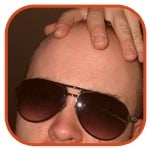 Tweet
Posted by Johnny Mercedes Categories: Celeb News, Celebrity Controversy,
Mahir Cagri, a Turkish man and freelance journalist, is claiming to be the inspiration for Borat, the fictional Kazakh journalist and main character in the new eponymous film. Created by Sacha Baron Cohen, Borat first officially appeared on Da Ali G Show in 2003 – Cohen had been toying with the character for years in Britain, where he began exposing hidden stereotypes, offending innocent bystanders, and making us laugh. Cagri first became known to the public when he started a personal website to make new friends. The site quickly gained popularity due to the unintentionally humorous photos of Cagri playing ping pong and wearing a Speedo, and poorly written text, including an invitation for any women wishing to visit his home in Turkey. This quickly launched Cagri into instant internet celebrity. However, Cagri claims, "(Cohen) is making money by using me" and seeks an "acknowledgment or an apology."
Doesn't this always happen when someone starts to get really famous? People start coming out of the woodwork, claiming that they've been wronged somehow and demanding recognition or payment. Granted, there are a few coincidences here, but Cohen could've culled his inspiration from many different facets of Central Asian and Muslim culture. It seems Cagri could simply be riding the coattails of a famous character who happens to look and speak similarly. And even if he is Cohen's inspiration, should Cagri have the right to call him out publicly? Should Cohen feel it necessary to apologize? We don't think so. Borat is hilarious – sometimes, satirically brilliant - no matter where he came from, and, despite this accusation, Cohen has molded him into his own unique character. Cagri should be content in his own celebrity and feel flattered at the possibility of his own grand influence. So, leave Borat alone; if he not successful in US and A, he will be execute!
Read More

| CNN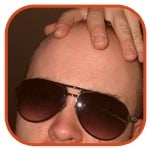 Tweet
Posted by Johnny Mercedes Categories: Weinstein Company, Animation, Family, Comedy, Casting,
Jeremy Piven, Christian Slater, and Molly Shannon have signed on to voice the new CG movie, Igor. The film centers on the aptly named Igor (Slater), a hunchback and servant to a cruel mad scientist, Dr. Glickenstein (John Cleese). The annual Evil Science Fair is approaching in the land of Malaria, and Igor has dreams of winning. In a twisted stroke of luck, Dr. Glickenstein dies and Igor decides to enter his own creation into the fair. There's just one problem: his creation, Eva (Shannon), isn't scary. In fact, she is the sweetest creature in the world and even aspires to become an actress. With the help of a few of Dr. Glickenstein's other creations – including a reanimated roadkill rabbit named Scamper (Steve Buscemi) – Igor must hide the doctor's death, fool Eva into "acting" mean, and keep a nosy scientist, Dr. Schadenfruede (Piven), from messing everything up. Igor will be written by Chris McKenna (American Dad) and directed by Anthony Leondis (Lilo & Stitch 2). If Igor can match the intensity and fun of this year's Monster House, we are certainly all for it. Of course, an all-star cast doesn't hurt either. Look for it in theaters next year.
Read More

| Exodus Film Group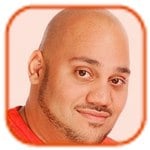 Tweet
Posted by Andru Edwards Categories: Universal, Noir, Comedy, Thrillers, DVD Reviews, Full Episodes, Theatrical Reviews, Videocasts,
This week we focus on a couple of recent Josh Hartnett films. Why? Because we can. Here is what we have in this episode:
Commentary: The Goal of FilmCrunch
Theatrical Review: The Black Dahlia
DVD Review: Lucky Number Slevin (Compare Prices)
Now we want to hear from you - hit the forums and let us know what you think, what you want us to watch next, and any other recommendations you have for the show.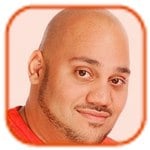 Tweet
Posted by Andru Edwards Categories: Fox Searchlight, Independent, Comedy, Short FilmCrunch, Theatrical Reviews, Videocasts,
Neil and Veronica check in with their thoughts on the theatrical release of Little Miss Sunshine. Find out their thoughts on this independent comedy in this episode.
Now we want to hear from you - hit the forums and let us know what you think, what you want us to watch next, and any other recommendations you have for the show.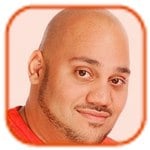 Tweet
Posted by Andru Edwards Categories: Universal, Drama, DVD Reviews, Short FilmCrunch, Videocasts,
In our first Short FilmCrunch, Neil and Veronica review the DVD release of United 93.
Now we want to hear from you - hit the forums and let us know what you think, what you want us to watch next, and any other recommendations you have for the show.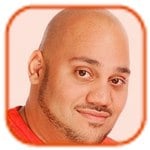 Tweet
Posted by Andru Edwards Categories: Sony, Horror, Thrillers, Filmmaking,
Filming has begun for the upcoming Ghost House Pictures flick 30 Days of Night. Ghost House has put up the ninth video blog, featuring executive producer Rob Tapert, which has been following the production of the graphic novel to film. Tapert gives a bit of info of what scene was shot and seems pretty excited with the results. I was rubbing my hands together deviously and grinning evilly at his description of the scene. The site also has some video from the director, David Slade, as well from the writer/creator of '30 Days' Steve Niles. 30 Days of Night is set in Barrow, Alaska, a town where, in the middle of winter, the sun sets and does not rise again for more than 30 days. When an evil force terrifies the town's residents, all hopes are pinned on the local sheriffs—a husband-and-wife team who must choose between saving themselves and helping the town survive the siege, which will last until daylight returns. Head on over to the Ghost House website and check out the video.
Read More

| Ghost House Pictures

© Gear Live Media, LLC. 2007 – User-posted content, unless source is quoted, is licensed under a Creative Commons Public Domain License. Gear Live graphics, logos, designs, page headers, button icons, videos, articles, blogs, forums, scripts and other service names are the trademarks of Gear Live Inc.