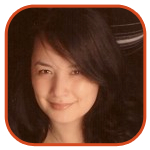 Posted by Veronica Santiago Categories: Warner Bros, Adaptation, Adventure, Science Fiction, Sequels, Upcoming Releases,
Now this is what I call a tease.
After being shown the best Harry Potter trailer to date, Warner Bros. has cruelly pulled the rug out from under eager fans. Harry Potter and the Half-Blood Prince, originally scheduled for a Nov. 21 release, will now debut next July.
According to Alan Horn, Warner's chief operating officer, the surprising decision was the result of the lengthy writers' strike. Due to production delays, the studio doesn't foresee having other blockbusters ready in time for the upcoming summer season.
Click to continue reading Harry Potter and the Half-Blood Prince Delayed Until 2009
Read More

|
Hollywood Reporter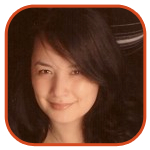 Posted by Veronica Santiago Categories: Awards, Celeb News,
Last night's Best Actor categories were as predictable as the Best Actress races were surprising. Yesterday's ceremony was also as disappointing as it was routine.
For months now, we'd been hearing about several plans being orchestrated for the Academy Awards. If the writers' strike was still in effect, the producers swore the telecast would continue with packages that celebrated Oscar's 80-year history. Interestingly enough, even with the scribes back at work, the show was still horribly written and crammed with unnecessary fillers. (Even I could have penned 'the always Fantastic…Jessica Alba'.)
As it was, the winners appeared to have been given less time last night to accept their awards than ever. (Which may or may not have been a good thing.) But did Javier Bardem really need to rush his lovely speech to his mother? Did the organizers have to reshow the previous awards presentations? Did the AMPAS President really need to waste time explaining how the selection process is done??
Click to continue reading Memorable Moments from the Unmemorable Academy Awards
Read More

|
Academy of Motion Picture Arts and Sciences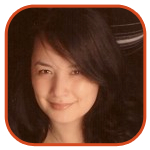 Posted by Veronica Santiago Categories: Lionsgate, Weinstein Company,
Although a deal with a major studio has yet to be reached, the Writers Guild has been striking gold in other areas. Late this week, the union was able to boast signed agreements with three other companies: RKO, Marvel Entertainment and Lionsgate. These interim pacts are similar to the ones already reached with The Weinstein Company and United Artists.
In the meantime, informal talks between the WGA and studio reps began last Tuesday and continued through the week.
Read More

|
Variety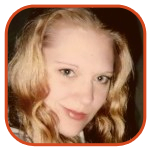 Posted by K.C. Morgan Categories: Awards, Celeb News, Celebrity Gossip, Scripts,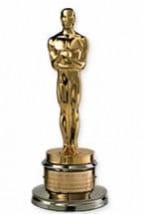 The Academy Award nominations have been announced, AMPAS is determined the show will go on in February, and everything seems to be moving toward the big night (the Oscar ceremony). But…is it, really? The Writers Guild is in talks with the producers, and all parties seem to be hopeful this whole strike might end. According to some nominees, that's the only way they'll even attend the event.
Tony Gilroy, nominated in the Best Director category, told the Associated Press he "would never cross a picket line ever." Viggo Mortensen, who received the Best Actor nod, likewise said that if the strike continues he'll not be on the red carpet. Others, like producer Scott Rudin, said they doubt there will even be an Oscars event if the strike isn't solved beforehand.
The Academy, however, is sticking to its guns; President Sid Ganis said they will put on the show. That settles that.
Read More

|
Yahoo! News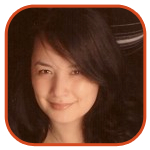 Posted by Veronica Santiago Categories: Picturehouse, DreamWorks, FOCUS, Disney, Fox Searchlight, MGM, Miramax, Lionsgate, Picturehouse, Paramount, Sony, Universal, Warner Bros, Warner Independant Films, Weinstein Company, Action, Adaptation, Animation, Drama, Family, Foreign, Independent, Period, Political, Romance, Comedy, Awards, Celeb News, Celebrity Gossip, Lists,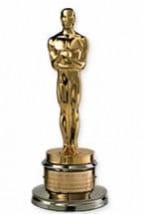 The nominations for the 80th Annual Academy Awards were announced bright and early Tuesday morning from the Samuel Goldwyn Theater in Beverly Hills. Assuming the ceremony goes on as scheduled, you can see the live broadcast Sunday, February 24th on ABC.
Notable additions/omissions from today's announcement: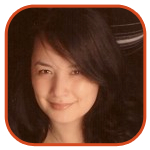 Posted by Veronica Santiago Categories: Weinstein Company, Drama, Horror, Thrillers, Corporate Shakeups, Filmmaking,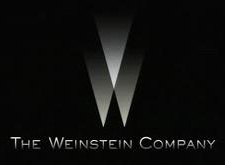 As expected, the agreement reached last week between United Artists and the Writers Guild of America has paved the way for other deals. The Weinstein Company, headed by brothers Bob and Harvey Weinstein, just finalized their own contract with the union late Friday. (Like the UA arrangement , this settlement does not apply to distributor MGM.)
Titles recently connected to the indie company include The Great Debaters, The Mist and Awake.
Read More

|
Reuters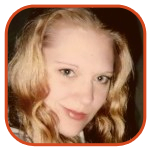 Posted by K.C. Morgan Categories: Awards,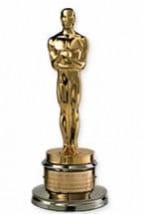 It seemed like a fairly simple issue to resolve. It looked pretty cut-and-dry. But that was back in November, when the Writers Guild first went on strike. More than two months later, the picture is much more grim.
Now, LA businesses are out $1 billion and stand to lose another $80 million when the Golden Globes don't go forward as planned. Now, the strike is affecting more than House, 24, and all those others. Now, it's cutting into the award shows.
But, the Academy of Motion Picture Arts and Sciences isn't going down that easily. Scheduled for Feb. 24, a spokesperson for the Oscars said things are being planned and arranged as they traditionally have been in the past - and that the show will go on with or without writers. Meanwhile, the Guild has denied the use of film clips and past Academy Award broadcasts, and says no writers will work the event. Should this show also be canceled, LA will lose an estimated $130 million more in revenue.
Read More

|
E! Online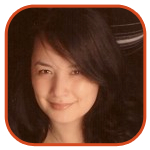 Posted by Veronica Santiago Categories: MGM, Filmmaking, Scripts,
Tom Cruise may not have a beard, but he does now share something in common with David Letterman: working writers.
Days after the talk show host welcomed back his writing staff, United Artists reached its own agreement with the WGA. The studio is partially owned the actor and his production partner, Paula Wagner; Lions for Lambs was the first movie released since Cruise became involved with the company.
The deal will not only allow projects to be taken off hold, it will help films currently in production (like Tom Cruise's Valkyrie) to finish on time.
It is expected that the interim agreement - which does not extend to UA's parent company (MGM) - could spark a series of deals made by other independent studios.
Read More

|
Variety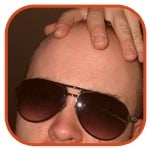 Posted by Johnny Mercedes Categories: Distribution, Filmmaking, Lists, Technology, Trailers, Upcoming Releases,


A quintessential holiday morsel:


'Tis the season to be jolly
Fa la la la la … la la la la
And there must be no shortage of jolliness for big-name film studios as we enter the last days of the year—2007 has been one of the most lucrative in film history. But after the holiday parties end, and the final box-office spreadsheets have been tucked under the pillow (or thrown on the fire), the time comes for rebirth and renewal. After all, the target demographic will be looking for something new, and the critics certainly weren't impressed with much of this year's fare. Perhaps everyone can be happy in 2008, as the medium returns to its glory days of content-rich, engaging filmmaking.
Alright, you people aren't buyin' it.
Click to continue reading Proposed New Year's Resolutions for Movie Studio Executives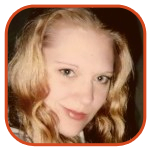 Posted by K.C. Morgan Categories: Horror, Sequels, Upcoming Releases,

As we mentioned before, Hollywood is planning yet another classic horror film remake. Now we have a name attached to the latest redo. Marcus Nispel, the power behind the 2003's The Texas Chainsaw Massacre, is in talks to do the same thing with the Friday the 13th franchise.
This time, the story will focus more on Jason and not his mother (as the first Friday did). In other words, they're going to change the story. While millions of B-movie horror fans will be disappointed, new fans will be created. With the current writer's strike raging on with no end in sight, fans can expect to see a lot of these new remakes making their way to theaters. Great.
The new Friday movie will begin production sometime this winter.
Read More

|
Yahoo!
© Gear Live Media, LLC. 2007 – User-posted content, unless source is quoted, is licensed under a Creative Commons Public Domain License. Gear Live graphics, logos, designs, page headers, button icons, videos, articles, blogs, forums, scripts and other service names are the trademarks of Gear Live Inc.