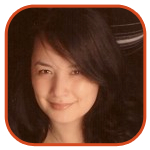 Posted by Veronica Santiago Categories: 20th Century Fox, Disney, New Line, Warner Bros, Yari Film Group Releasing, Adaptation, Adventure, Animation, Drama, Family, Period, Romance, Comedy, Thrillers, Box Office, Lists, New Releases,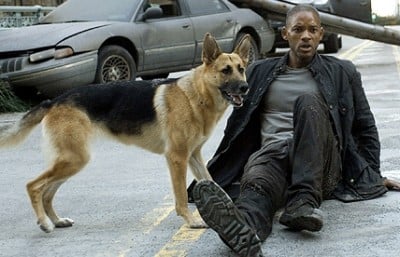 You have to wonder whether Tom Cruise is just a wee bit jealous of his friend's success…
This weekend, Will Smith not only smashed the box office debut of Cruise's Lions for Lambs, he pounded everything in his path. I Am Legend - the third adaptation of the 1954 Richard Matheson novel - nearly doubled the take of its nearest competitor while breaking the record for a December release. Legend's $77 million debut surpassed the bar set by Oscar-winner The Lord of the Rings: The Return of the King. The final installment in the Lords trilogy brought in $72.6 million back in 2003.
Although Alvin and the Chipmunks was far behind in second place, its $44 million weekend was nothing to sneeze at. The movie not only exceeded most expectations, it downright embarrassed third place finisher, The Golden Compass. How could anyone possibly explain freaky-looking chipmunks taking down a large polar bear? The latter film only added another $8.8 million to its total, putting it a smidge closer to its $180 million budget. (Granted, it has done better overseas.)
But let's not be fooled by the large numbers at the top of the charts, the weekend's most notable turnout was made by #11: Juno. The comedic charmer earned an impressive $35,686 per screen. Meanwhile, Legend (which opened in 3566 more theaters) averaged only $21,411. Take that, Fresh Prince!
Click to continue reading Box Office Breakdown: Will Smith a Legend in December
Read More

|
Yahoo!

Posted by David Onda Categories: Warner Bros, Action, Adventure, Drama, Sequels, Comedy, Thrillers, Trailers, Upcoming Releases,
"Let's put a smile on that face." Unless you've been living under a rock, you are well aware that the Batman Begins sequel, The Dark Knight, opens this summer starring Christian Bale as Batman and Heath Ledger as The Joker. Well, the brand-new full-length Dark Knight trailer debuted this weekend prior to Will Smith's I Am Legend, along with a couple new movie posters (pictured on the right). WB has released the non-bootlegged, high-quality trailer, so check it out after the jump. Anyone who doubted Ledger as The Joker is now eating their words and it'll certainly put a smile on your face.
Update: Check out the SIX-MINUTE The Dark Knight preview after the jump.
Click to continue reading 'The Dark Knight' Trailer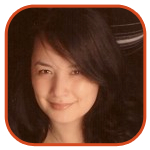 Posted by Veronica Santiago Categories: 20th Century Fox, DreamWorks, Fox Searchlight, Magnolia, Warner Bros, Yari Film Group Releasing, Adaptation, Documentary, Drama, Family, Foreign, Musicals, Political, Religious, Romance, Comedy, Thrillers, Lists, New Releases,
Here are some possible suggestions for your upcoming weekend: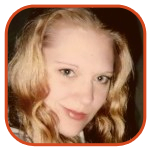 Posted by K.C. Morgan Categories: Warner Bros, Action, Adaptation, Drama, Horror, Science Fiction, Thrillers, Upcoming Releases,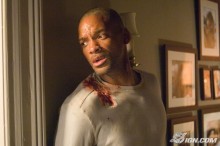 The thin plot. The ridiculously unbelievable scenario. The misconceptions of biological warfare. If I Am Legend has a single saving grace, it must be mega-movie star Will Smith. Everything this man gets involved in turns to gold, and that's the only reason I Am Legend will survive at the box office.
Okay, here's the plot. Scientists create a virus, and this germ accidentally kills every single living human on Earth. Not the animals, mind you – just the humans. All but for Robert Neville, a military virologist played by Smith who has managed to survive. How? Well, that's not really important to the movie-makers. By the way, there are some human-like creatures who have had odd effects from the infection and turn zombie-like. Zombies. That's right, everybody, billion-dollar movie star Will Smith is starring in what is essentially a zombie flick.
Click to continue reading 'I Am Legend': I Am Unimpressed
Read More

|
Yahoo! News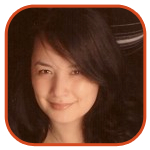 Posted by Veronica Santiago Categories: Paramount, Adaptation, Drama, Upcoming Releases,
As reported earlier, controversy surrounding a violent scene threatened the big-screen premiere of The Kite Runner. The adaptation of the popular Khaled Hosseini novel will now be delayed six weeks.
The family of the young Afghan actor raped in the film wanted the segment removed because it would be considered culturally offensive. They feared they would become victims of retaliation in their own country once the movie premiered. The family claims 12-year-old Ahmad Khan Mahmidzada would never have participated in the production had they been given a script and/or advance warning of the scene.
Although director Marc Forster (Monster's Ball, Finding Neverland) and the producers all insist Ahmad's father was briefed on the situation, they have expressed concern for those involved. In hopes of retaining the crucial scene—and because of increased violence in Kabul—Paramount Vantage is finalizing plans to temporarily move Ahmad and two other actors out of the country. The movie, originally slated for a Nov. 2nd release, will now be released on Dec. 14th…. several days after the boys finish school. It's believed they may return sometime in March—after their summer vacation ends and the movie dust clears. This decision appears to be something Ahmad's father is comfortable with.
The movie's new premiere date will now pit it against another highly-anticipated film, Will Smith's I Am Legend.
Read More

| USA Today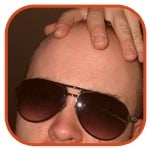 Posted by Johnny Mercedes Categories: IFC Films, Paramount, Warner Bros, Action, Adaptation, Independent, Science Fiction, Comedy, Thrillers, New Releases, Trailers, Upcoming Releases,
The Preview Review is a weekly exposé that looks at the newest movie trailers and, using the age-old concept of cause and effect (i.e., good trailer causes me to see bad movie), attempts to pinpoint those elements that lead to another two hours of wasted life.
This week we'll take a look at two summer comedies and a big December blockbuster*.
*possibly lackluster
Click to continue reading The Preview Review: You Kill Me, Hot Rod, I Am Legend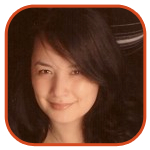 Posted by Veronica Santiago Categories: Disney, Paramount, Universal, Animation, Drama, Family, Horror, Musicals, Comedy, Box Office, Lists, New Releases,
Although theater audiences were not offered much new to watch over the four-day weekend, I must say that I was bit surprised as to how the box office totals shook out. I was certain that Primeval would reign supreme. I mean—when when does a movie about a serial-killing crocodile not come out on top?? And despite Madonna's participation, I thought Arthur and the Invisibles would place higher than 9th. Parents are always desperate to find something for their rug rats, right?
Here are the totals for last week (as compiled by Media By Numbers LLC):
1. Stomp the Yard, Sony Screen Gems, $25,876,318
2. Night at the Museum, Fox, $21,847,867
3. The Pursuit of Happyness, Sony, $10,703,352
4. Dreamgirls, Paramount, $10,259,911
5. Freedom Writers, Paramount, $8,849,005
6. Children of Men, Universal, $7,449,555
7. Alpha Dog, Universal, $7,411,750
8. Primeval, Disney, $6,792,318
9. Arthur and the Invisibles, MGM, $5,702,789
10. Charlotte's Web, Paramount, $5,348,867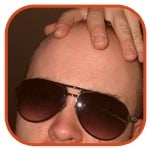 Posted by Johnny Mercedes Categories: Columbia Pictures, Sony, Drama, New Releases, Theatrical Reviews,
Chris Gardner (Will Smith) is a gifted, but struggling salesman trying to raise a family and make a decent living in 1980s San Francisco. One fateful day, he stumbles upon an unpaid internship opportunity at a successful stock brokerage firm, and applies, hoping to start a new life for his family. When the daily strain becomes too much to bear, his unhappy wife, Linda (Thandie Newton), decides to seek her own future, leaving Gardner to care for their five-year-old son Christopher (Jaden Smith). Unable to pay the bills on his marginal income, the two are forced to live on the streets, finding shelter in subway bathrooms and homeless shelters. Inspired by a true story, The Pursuit of Happyness is a reflective and poignant rags–to–riches story that, while embellished for dramatic effect, displays what one can do with enough diligence and determination.
The Pursuit of Happyness is directed by Gabriele Muccino and written by Steven Conrad. Rated PG–13.
Click to continue reading The Pursuit of Happyness Review
© Gear Live Media, LLC. 2007 – User-posted content, unless source is quoted, is licensed under a Creative Commons Public Domain License. Gear Live graphics, logos, designs, page headers, button icons, videos, articles, blogs, forums, scripts and other service names are the trademarks of Gear Live Inc.