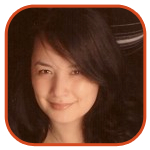 Posted by Veronica Santiago Categories: Warner Bros, Action, Adaptation, Sequels, Upcoming Releases,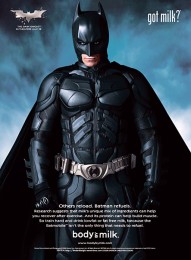 Want to know the secret behind The Dark Knight's success? You can find the answer right on his face.
In this latest campaign for the Milk Processor Education Program, Batman does his best to promote the benefits of the white stuff:
"Others reload. Batman refuels. Research suggests that milk's unique mix of nutrients can help athletes recover after exercise. And its protein can help build muscle. So train hard and drink lowfat or fat free milk, because the Batmobile isn't the only thing that needs to refuel."
Click to continue reading Batman Sports His Milk Mustache
Read More

|
Entertainment Tonight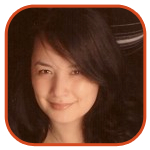 Posted by Veronica Santiago Categories: Warner Bros, Adaptation, Sequels, Celeb News, Upcoming Releases,
In the upcoming issue of Details magazine, Christian Bale tells us why we'll never see him in romantic comedies, details his first experience in the Batsuit and his explains his thoughts about "self-destructing on purpose." Bale also chats a bit about his Dark Knight co-star, Heath Ledger.
"He was incredibly intense in his performance but incredibly mellow and laid-back. Certainly there was this great anarchistic streak to it—just getting dirtier than anybody's envisioned the Joker before. This character has power because he has no limits—absolutely nothing to lose."
When asked how Ledger's death has impacted his view of the film, Bale added, "Naturally it was something I wanted to share with him—and expected to do so. And I can't do anything else but hope that it will be an absolutely appropriate celebration of his work."
The Dark Knight opens in theaters on July 18. Until then, Bale lovers can purchase their copy of Details on June 3.
Read More

|
Details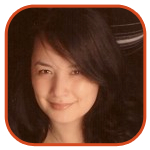 Posted by Veronica Santiago Categories: Warner Bros, Action, Adaptation, Adventure, Sequels, Upcoming Releases,
While the whole thing seems a bit morbid, I guess you kind of have to understand the reasoning.
In New York, collectors reportedly starting lining up around 4 A.M. this morning to cash in on Batman memorabilia. Their object of desire? The Heath Ledger/Joker action figure. The item, which sells for $9.99, quickly disappeared from the Times Square Toys "R" Us store and ended up on the internet within a matter of hours. (There's nothing like a tragic death that makes an eBay seller salivate more.)
Although some hopeful profiters have been requesting nearly $50 for both the Joker and Batman figures together, a spokesperson for the toy store says they expect to be getting shipments of The Dark Knight products on a regular basis.
Read More

|
New York Post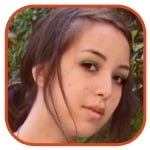 Posted by Robin Paulson Categories: Warner Bros, Action, Adaptation, Adventure, Mystery, Sequels, Thrillers, Trailers, Upcoming Releases,
As everyone and their mother rushed to the theaters to see Iron Man this weekend, they were in for quite a surprise as the latest teaser trailer for Christopher Nolan's Batman series played prior to the film.
Ever since the first screenings of Iron Man, bootleg versions of the trailer have appeared on YouTube; The Dark Knight team seems to have wanted to nip that in the butt quickly, as they ended up posting it on their official site this past weekend, which you can see after the jump.
Although the campaign for the film has bombarded us with clips and images of Heath Ledger's character, Joker, very little has been spoken of Aaron Eckhart's Harvey Dent, who ultimately becomes Two-Face. That is, of course, until this trailer, where if you look close enough, you're able to see the scars on the side of his face when he's holding up the gun.
Folks over at Warner Bros. just continue to keep us entertained, as they had just released new teaser posters a mere couple weeks ago (which can be viewed at Omelete). The film is set to be released in theaters July 18, 2008.
Click to continue reading Warner Bros. Releases Dark Knight Trailer No. 3
Read More

|
Coming Soon.net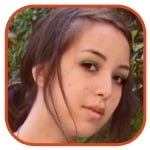 Posted by Robin Paulson Categories: Warner Bros, Action, Adaptation, Adventure, Classics, Mystery, Political, Sequels, Thrillers, Distribution, Rumors, Upcoming Releases,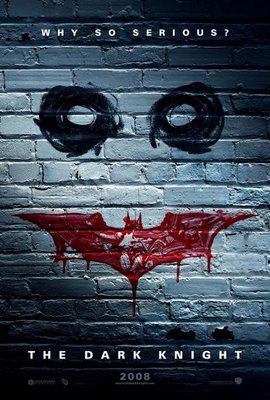 Acting upon the success of Cloverfield's online viral marketing, Warner Bros. has recently implemented their own take on the strategy for this summer's The Dark Knight.
It all started as a simple jack-o-lantern and appropriately turned into a game on WhySoSerious.com. Now the company has also released IBelieveInHarveyDent.com and RorysDeathKiss.com. The former being a simple campaign site for Harvey Dent that invites you to submit your e-mail and phone number (try it!) and the latter being a Joker-driven site where fans are able to upload images of themselves as, well, Jokers.
There is also IBelieveInHarveyDentToo.com, which used to portray the image of Harvey Dent with Joker makeup smeared upon his face. (The site has changed and now appears to have an error; however, if you highlight the page, you'll find something interesting.)
As cool as this may be, I honestly don't see why Warner Bros. is wasting their time on these sites—everyone and their grandmother is going to see this movie, and if they're not, they ought to be slapped until they're right in the head. Either way, words cannot describe how excited I am to see this movie, especially with such an outstanding performance by Heath Ledger.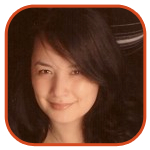 Posted by Veronica Santiago Categories: Adventure, Independent, Filmmaking, Obituaries, Upcoming Releases,
Heath Ledger's death left many questions unanswered. Although we may know the answer to one of those in just a matter of days, other matters - like the status of his last film project - are still up in the air. While the execs behind The Dark Knight work furiously to redesign their marketing campaign - how can they create hype about a movie that's largely about the The Joker? - the creators behind The Imaginarium of Doctor Parnassus are simply trying to keep their movie alive.
Production on Parnasssus - a film about a traveling theater troupe and its magical mirror - had been shut down since news broke last week. (Ledger had been working on that film just days prior to his death.) Even though the $30 million pic may have to be scrapped altogether, co-star Christopher Plummer says there is hope the movie will still carry on. According to Plummer, director Terry Gilliam is doing everything he can to work around Ledger's absence. The actor told People that "because the film deals with magic, there is a way, perhaps, of turning Heath into other people and then, using stills and I think they call it CGI…"
Click to continue reading Heath Ledger's Last Project May Continue
Read More

|
People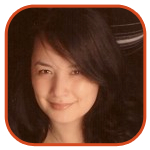 Posted by Veronica Santiago Categories: Celeb News, Celebrity Gossip, Obituaries,
On a day when Hollywood should be celebrating movies, actors are instead mourning the loss of one of their own.
Actor Heath Ledger was found dead this afternoon in New York by his housekeeper. The star in this year's The Dark Knight was only 28. While no official cause of death has been released, it appears it may have been drug-related.
Ledger, a Best Actor nominee for 2005's Brokeback Mountain, leaves behind a 2-year-old daughter. Matilda's mother, actress Michelle Williams, met Heath in 2004 on the set of their Oscar-nominated movie. Although it was often rumored the two were married, the couple parted ways last September. Prior to Williams, Ledger had been in an on-and-off relationship with another former co-star, Naomi Watts.
In addition to this year's Batman sequel, Ledger's work can currently be seen in I'm Not There (co-starring recent nominee Cate Blanchett).
Mel Gibson - Heath's co-star in 2000's The Patriot - just released this statement to Entertainment Tonight about the tragic news:
"I had such great hope for him. He was just taking off and to lose his life at such a young age is a tragic loss. My thoughts and prayers are with him and his family."
Read More

|
People

Posted by David Onda Categories: Warner Bros, Action, Adventure, Drama, Sequels, Comedy, Thrillers, Trailers, Upcoming Releases,
"Let's put a smile on that face." Unless you've been living under a rock, you are well aware that the Batman Begins sequel, The Dark Knight, opens this summer starring Christian Bale as Batman and Heath Ledger as The Joker. Well, the brand-new full-length Dark Knight trailer debuted this weekend prior to Will Smith's I Am Legend, along with a couple new movie posters (pictured on the right). WB has released the non-bootlegged, high-quality trailer, so check it out after the jump. Anyone who doubted Ledger as The Joker is now eating their words and it'll certainly put a smile on your face.
Update: Check out the SIX-MINUTE The Dark Knight preview after the jump.
Click to continue reading 'The Dark Knight' Trailer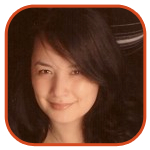 Posted by Veronica Santiago Categories: Celeb News, Celebrity Gossip,
In surprising couples news, actors Michelle Williams and Heath Ledger have called it quits after three years together. (Those betting on Katie Holmes and Tom Cruise to be the first major post-Dawson's breakup better pay up). The Oscar-nominated actors met on the set of Brokeback Mountain back in 2004. The couple, often rumored to be secretly married, have a young daughter together.
Ledger is currently filming The Dark Knight—the highly-anticipated sequel to Batman Begins—in which he will star as 'The Joker'.
Read More

| People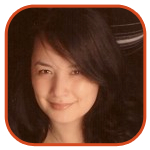 Posted by Veronica Santiago Categories: Warner Bros, Action, Adaptation, Adventure, Sequels, Thrillers, Casting, Filmmaking, Technology, Upcoming Releases,

We've barely gotten through this summer of sequels and yet it somehow feels appropriate to look ahead to next year. I, for one, would gladly sit out most of the offerings this season if it meant that I could get to the Batman Begins follow-up sooner.
The Dark Knight is not even slated to be released until July 18, 2008…but we now know how some of it will look. Director Christopher Nolan has announced that four sequences of the movie will be shot with IMAX cameras. While viewing movies reformatted for an IMAX screen is not unusual, this is the first major motion film to actually be shot with these cameras (as opposed to 35mm). I personally detest waiting in long lines for any movie, but the opportunity to see Christian Bale looking larger-than-life may be worth the pain.
New arrivals to the latest saga will include Heath Ledger (as The Joker) and Maggie Gyllenhaal (replacing the I've-got-better-things-to-do-Katie-Holmes-Cruise).
Read More

| Hollywood Reporter

© Gear Live Media, LLC. 2007 – User-posted content, unless source is quoted, is licensed under a Creative Commons Public Domain License. Gear Live graphics, logos, designs, page headers, button icons, videos, articles, blogs, forums, scripts and other service names are the trademarks of Gear Live Inc.