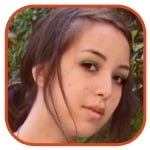 Posted by Robin Paulson Categories: Columbia Pictures, FOCUS, IFC Films, Lionsgate, Action, Adaptation, Documentary, Drama, Romance, Science Fiction, Sequels, Comedy, Celeb News, Celebrity Gossip, Distribution, Filmmaking, New Releases, Trailers, Upcoming Releases,
+ Ocean's Eleven director Steven Soderbergh is set to make his debut as a theater director for an off-Broadway play starring Chloe Moretz. Titled The Library, the play - which was penned by Side Effects writer Scott Z. Burns - centers on the subject of gun violence.
+ Staying true to his previous Twitter announcement about retiring, Shia LaBeouf has now exclaimed on the social networking site that he's no longer famous.
+ The upcoming Roger Ebert documentary, Life Itself, is set to debut at Sundance this Sunday.
+ Filming Fifty Shades of Grey continues in Vancouver as new photos of Dakota Johnson and Jamie Dornan on set have been released.
+ You might hate her on American Horror Story, but the new trailer for Adult World might make you fall for Emma Roberts, who plays an aspiring poet trying to "cut the umbilical cord" by getting a job at an adult bookstore.
Click to continue reading Cinecast: Soderbergh to Direct a Play, Shia Isn't Famous, Ebert Doc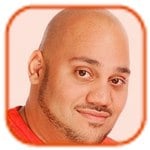 Posted by Andru Edwards Categories: Action, Romance, Comedy, Celebrity Gossip, Filmmaking, Upcoming Releases,
Shia LaBeouf took hallucinogenic drugs to understand his role in The Necessary Death of Charlie Countryman.
The 26-year-old actor portrays Charlie Countryman in the hard-hitting movie which sees his character get embroiled with criminal gang while trying to be with the girl of his dreams Gabi Banyai (Evan Rachel Wood). In one scene Charlie is high on acid - otherwise known as LSD - and he was so worried about being able to accurately portray the experience he experimented with the illegal high.
When asked by MTV News if he took acid to get in the right headspace for the movie, Shia replied, "Just 'cause I'm scared. I've never done acid before." Shia made the decision to take the drug after sending tapes of his attempts to convey his character while high to Evan and taking her criticisms on board.
"I remember sending Evan tapes ... trying to conjure this and sending tapes and Evan being like, 'Yeah, that's good, but that's not, but this is, but that ain't.' Not like she's the expert on set. I'm just saying you reach out to friends and you sort of gauge where you're at. So I was sending tapes around. I'd get 50 per cents from people, and that starts creeping me out, and I got really nervous," he explained.
Click to continue reading Shia LaBeouf Took Acid for 'Countryman' Role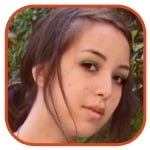 Posted by Robin Paulson Categories: Warner Bros, Action, Adaptation, Biopics, Drama, Science Fiction, Sequels, Comedy, Thrillers, Casting, Celeb News, Celebrity Gossip, Distribution, Scripts, Upcoming Releases,
+ Three years following Brittany Murphy's death, the actress' final film, Something Wicked, is complete. An independent thriller directed by Darin Scott, the movie currently seeks a distributor.
+ When asked whether or not she would bring Catwoman back to the big screen, Anne Hathaway was ecstatic about the thought. She also cried at a press conference over talking about the idea of saying goodbye to the catsuit.
+ Judd Apatow becomes the third guest editor for Vanity Fair - appropriately for their first Comedy Issue. The three covers for the magazine - which comes out in December - feature a number of Apatow's regular actors, including his wife Leslie Mann, Paul Rudd, Kristin Wiig, and Will Ferrell.
+ Matt Damon has confirmed that he has been cast in George Clooney's latest directorial effort, The Monuments of Men.
Click to continue reading Cinecast: Brittany Murphy's Final Film Finished, Anne Cries Over Catwoman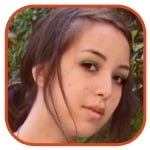 Posted by Robin Paulson Categories: Biopics, Drama, Independent, Music, Period, Celeb News, Celebrity Gossip, Trailers, Upcoming Releases, Videos,
We've seen Kristen Stewart get into character as Joan Jett for the biopic The Runaways—now we actually get to see her flex those vocal chords in the teaser trailer for the film.
The atypical coming-of-age story focuses on Joan Jett's relationship with band mate Cherie Currie, played by Stewart's New Moon co-star Dakota Fanning. While there is no release date as of yet, the movie is expected to premiere at the Sundance Film Festival in January.
Are you buying Stewart's and Fanning's portrayals of the teenage rockers?
Read More

| Hollywood Crush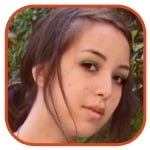 Posted by Robin Paulson Categories: Drama, Independent, Casting, Celeb News, Celebrity Gossip, Upcoming Releases,
While her
boyfriend
co-star Robert Pattinson is starring in another star-crossed love story called Remember Me, Kristen Stewart is stripping down opposite James Gandolfini in Welcome to the Rileys.
While the paparazzi managed to snap up some pictures of her on set a few months ago, images of a considerably less-clothed KStew have been released (more after the jump). Stewart plays the role of Mallory, a 16 year-old stripper who gets caught in the middle of one man's (Gandolfini) personal journey to recovering from the death of his daughter.
The independent drama is scheduled to debut at the Sundance Film Festival this January. No word yet as to a theatrical release date.
Click to continue reading Getting Into Character: Kristen Stewart Strips Down
Read More

| MTV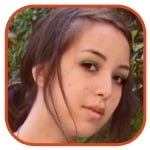 Posted by Robin Paulson Categories: 20th Century Fox, Adaptation, Independent, Romance, Satire, Comedy, Casting, New Releases, Scripts,
What do you get when you mix an elderly, female Tyler Durden with a choking con artist and a recovering compulsive masturbator? Clark Gregg's dark, vulgar comedy with a surprisingly big heart, Choke.
Being a fan of the novel from which the film is based (written by Fight Club author Chuck Palahniuk), I was overwhelmed with geeky fan-girl joy when I read that Choke was to be translated into film. That was three years ago. After nearly waiting an excruciating year after hearing about its premiere at Sundance, the indie film with an all-star cast helmed by writer/director/actor Clark Gregg is finally hitting theaters this weekend, and it certainly will not disappoint movie-goers. That is, unless, the trailer fooled you into believing that the film is a romantic comedy.
Romantic? In a punk rock way. Comedic? Most definitely. Chick flick? Far from.
Regardless of whether or not you're a fan of the novel, Sam Rockwell (Confessions of a Dangerous Mind) wonderfully brings Victor Mancini to life as the med school drop-out sex addict who pays for his mother's hospital bill by choking in restaurants. Anjelica Huston (The Royal Tenenbaums) and Kelly MacDonald (No Country for Old Men) round off the supporting actresses as Mancini's mother and the new, attractive doctor who assumes care for her. Clark himself makes an appearance as High Lord Charlie, Mancini's anal-retentive boss at a colonial theme park, where Mancini works as a historical interpreter (a job, as we're reminded in the film, which is not to be confused with a tour guide).
Click to continue reading Gregg, Rockwell, and Huston Bring Choke to Silver Screen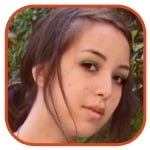 Posted by Robin Paulson Categories: 20th Century Fox, Fox Searchlight, Action, Adaptation, Adventure, Classics, Independent, Political, Romance, Comedy, Awards, Celeb News, Distribution, Filmmaking, Scripts, Upcoming Releases,
Both film and book nerds alike have been watching cult author Chuck Palahniuk's every move since Fight Club was released in theaters. While all of his novels are fully capable of becoming both marketable and move theater-friendly, his fourth novel, Choke, has finally seen the light of day past the production floor. With Fox Searchlight having bought the film for $5 million and it winning a Best Ensemble Cast jury award at Sundance, the Choke crew and Palahniuk fans everywhere cannot be more ecstatic about the film's release date of August 1, 2008.
Although the film is Clark Gregg's directorial debut, he has certainly been no stranger to the industry nor the project, having gone through numerous obstacles to get his adaptation onto the big screen. His script is so good that even Palahniuk himself has done nothing but award it praise. With Palahniuk's seal of approval and a lead cast including Sam Rockwell, Anjelica Huston, and Kelly Macdonald, nothing can go wrong, right?
Click to continue reading Palahniuk's Film Choke Finally Set to Release in August
Read More

|
Chuck Palahniuk's Official Site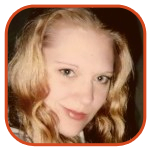 Posted by K.C. Morgan Categories: Drama, Celeb News, Celebrity Gossip, Upcoming Releases,
Cute little Dakota Fanning is growing up quickly, and moving into teen roles instead of playing the adorable tyke - and Abigail Breslin can't do every female kid role available in the movies, right? Enter Elle Fanning, Dakota's little sis and perhaps the next kid star in the making.
Elle has already appeared in big-name movies (e.g. Babel), but now she's moved into the lead. This little sis is playing the title role in Phoebe in Wonderland, which recently premiered at the Sundance Film Festival. Young, troubled Phoebe sees a therapist in the flick, displaying a precocious nature akin to her big sister's. She signs up to become Alice in Wonderland (that's how the title figures in), and Phoebe's imagination takes over.
Reviewer comments on the film have been highly positive.
Read More

|
CNN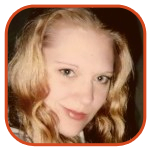 Posted by K.C. Morgan Categories: Weinstein Company, Documentary, Upcoming Releases,
Morgan Spurlock, who was first introduced to the world through his compelling documentary Super-Size Me and went on to create a series for FX, is on the brink of releasing another interesting film. The documentary, which borrows footage from more than 800 hours of film, will premiere January 21 at the Sundance Film Festival.
Where in the World Is Osama Bin Laden? will show Spurlock in Afghanistan and parts of the Middle East hunting one of the world's most wanted men. So far, there's a lot of talk, and some of it suggests the highly unlikely possibility that Spurlock actually located Bin Laden. While this is most likely just hype, this movie probably doesn't need it. Spurlock's previous efforts have been highly compelling, and the subject matter of this most recent film is promising.
Spurlock was also the producer behind What Would Jesus Buy?, a documentary dealing with the topic of holiday shopping. Jesus is currently running in limited theaters.
Read More

|
AOL News
© Gear Live Media, LLC. 2007 – User-posted content, unless source is quoted, is licensed under a Creative Commons Public Domain License. Gear Live graphics, logos, designs, page headers, button icons, videos, articles, blogs, forums, scripts and other service names are the trademarks of Gear Live Inc.