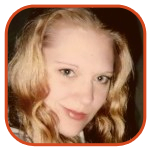 Posted by K.C. Morgan Categories: Paramount, Romance, Comedy, Box Office, New Releases,
With mega-hits like Indiana Jones also premiering this summer, what chance does the female-oriented Sex and the City movie really have for big box office numbers? A somewhat raunchy cable show that ran on a network which worshiped The Sopranos, Sex enjoyed its fair share of popularity during its six-year stint. But come on, four years have gone by. Could Sex really make it to the status of summer blockbuster?
If the New York crowds which gathered for every single day of shooting, all waving cameras and screaming their heads off, are any indication, the Sexy movie could surpass all expectations and change everything we know about a series-turned-cinema event. "Crowd control was difficult to deal with," said Sarah Jessica Parker on filming the movie (largely based in New York City, as was the series). "It's a wonderful problem to have that kind of interest; it was exciting to have that energy around us."
Creator Darren Star and executive producer Michael Patrick King have each said they wanted the series to seem more like a movie - which is why it was often shot on the streets of New York with glossy, careful direction. That's why Star thinks the series lends itself beautifully to a run on the silver screen.
The movie has had it's gala premiere (er, it's had three), and all that's left now is a big opening weekend. It all happens Friday.
Read More

|
MTV.com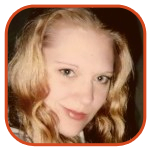 Posted by K.C. Morgan Categories: Paramount, Romance, Comedy, Upcoming Releases,
Cynthia Nixon, Kim Cattrall, Kristin Davis and Sarah Jessica Parker made their Sexy stroll down the red carpet for the first premiere of their Sex and the City movie in London. The movie will celebrate two more premieres before it comes to theaters May 30.
As thousands of moviegoers screamed "We want Sarah!", the ladies made their entrance. One BBC reporter cried to American journalists that it was "the biggest turnout to a red carpet premiere anyone has ever seen!"
SJP wore a strapless green gown designed by Alexander McQueen, topped off with a floral motif cap designed by England's Philip Treacy. Kim Cattrall, sporting an upswept 'do, wore a red Vivienne Westwood dress, while Kristin Davis was highly formal in Guy Laroche. Cynthia Nixon was daring in a glittering black gown.
As to the movie, that remains under wraps until the world premiere (still scheduled for May 30).
Read More

|
LA Times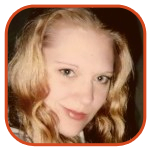 Posted by K.C. Morgan Categories: Paramount, Comedy, Rumors, Upcoming Releases,
The much-anticipated Sex and the City movie will make its first premiere on May 12 in London's Leichester Square. May 15 will see the flick in Berlin for another premiere. Then, after all the Sexy secrets are spilled, it will finally make its way home to New York for a premiere party on known territory (May 27).
Sex movie talk centers around the mysterious death, a plot point "leaked" by Cynthia Nixon in a recent interview. Other possible plot points have been bantered around by entertainment shows. I've seen the clips, and Cynthia Nixon looks great in the movie. But who's destined to leave the franchise for ever? Let's look at the possible candidates.
Click to continue reading Three-Stop Premiere for SATC Movie
Read More

|
LA Times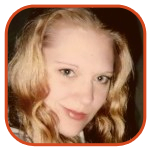 Posted by K.C. Morgan Categories: Paramount, Romance, Comedy, Rumors, Scripts, Upcoming Releases,
The May 12 premiere of the Sex and the City movie is still up in air, though it is said the film will certainly not make its debut at Cannes. Right now, insiders are hinting toward London, though it's still not altogether impossible the movie will premiere in New York. The press junket is scheduled to begin in New York May 2, and rumor suggests Sex may premiere in London and New York.
As to the soundtrack, current gossip says that Fergie and Jennifer Hudson (who will play Carrie Bradshaw's assistant in the film) will both record new tunes. But the real Sex scoop was released by Cynthia Nixon, a.k.a. Miranda Hobbs. This certain redhead let it slip on April 15 that "a character dies in the movie." Enter panic mode now.
Click to continue reading SATC Scoop: Set Secret Spills
Read More

|
LA Times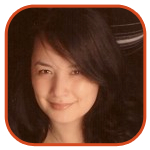 Posted by Veronica Santiago Categories: 20th Century Fox, DreamWorks, Fox Searchlight, MGM, Miramax, Paramount, Sony, Universal, Action, Adaptation, Adventure, Animation, Drama, Family, Horror, Romance, Satire, Comedy, Sports, Box Office, Lists, New Releases,
1. Prom Night, Sony, $20,804,941 (avg. $7,706)
2. Street Kings, Fox Searchlight, $12,469,631 (avg. $5,055)
3. 21, Sony, $10,470,173 (avg. $3827)
4. Nim's Island, 20th Century Fox, $9,111,667 (avg. $2,590 )
5. Leatherheads, Universal, $6,276,665 (avg. $2265)
6. Horton Hears a Who, 20th Century Fox, $5,920,566 (avg. $1845)
7. Smart People, Miramax, $4,092,465 (avg. $3700)
8. The Ruins, Dreamworks/Paramount, $3,385,395 (avg. $1203)
9. Superhero Movie, MGM, $3,216,247 (avg. $1273)
10. Drillbit Taylor, Paramount, $2,044,988 (avg. $927)
(You can review last week's numbers here.)
Read More

|
Variety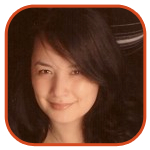 Posted by Veronica Santiago Categories: Fox Searchlight, Miramax, Paramount, Sony, Animation, Documentary, Drama, Family, Foreign, Horror, Independent, Religious, Comedy, Thrillers, Lists, New Releases,
Here are some possible suggestions for your upcoming weekend: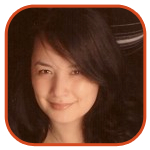 Posted by Veronica Santiago Categories: New Line, Drama, Romance, Comedy, Trailers, Upcoming Releases,
Finally - a more substantive glance at the upcoming Sex and the City Movie!
While I will undoubtedly watch the release, I must say the newest trailer gives the film a much darker tone than I would have liked to see. (You can view it for yourself, after the jump.) Is it because the show is best served on the small screen? Should the series only be viewed in 30-minute snippets? Is the teaser simply a bad representation? (Oh, I hope so.)
Regardless, the clip does give us a few juicy tidbits:
Apparently Mr. Big's (full) name is John James Preston. (I think I like him better when he's not an actual person.)
It looks like Steve may have cheated on Miranda. (The Steve I know would never do something like that.)
Commitment-phobe Samantha may be wandering from Smith Jerrod.
Charlotte is indeed pregant. (She adopted that kid for nothing.)
And last but not least, Carrie's planned wedding to Big falls apart?
Be looking for SATC to hit theaters this May 30.
Click to continue reading New Sex and the City Trailer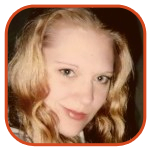 Posted by K.C. Morgan Categories: Paramount, Romance, Comedy, Trailers, Upcoming Releases,
The Sex and the City movie trailer has finally arrived, and it's just as promising and exciting as fans could want. It begins with a voice-over and a wide, sweeping view of Manhattan, then quickly falls into an image free-for-all while the theme music blares invitingly. Quick screenshots flash past, showing images inside Carrie's apartment, the four girls walking together, and a photo shoot where Carrie sports the much-touted wedding dress. As the music ends, the final scene shows a steamy kiss between Carrie and Mr. Big. All of it leads up to the promise that the movie will debut May of 2008.
Click on the link below to see the SATC trailer for yourself.
Read More

|
E! Online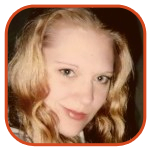 Posted by K.C. Morgan Categories: Romance, Comedy, Casting, Celeb News, Celebrity Gossip, Upcoming Releases,
Sex & the City left HBO when the series was still highly popular, at the top of its game. When any successful show leaves the air, it causes questions…and confusion for fans who are left wanting more. It wasn't until after the Sex was all over that the rumors surfaced and the interviews began. Reportedly, the series ended because of star squabbling - namely, Kim Cattrall. The actress who was loved on the small screen as Samantha Jones allegedly wanted to receive the same amount of pay as the show's star, Sarah Jessica Parker (a.k.a. Carrie Bradshaw). And that's when everything fell apart. The series ended amid much hype, HBO tributes, and tons of press. But even then, there were whispers that there might be more Sex to come.
Until that, too, fell apart. Again, it was reported that the Sex & the City movie's progress was stymied by Kim Cattrall, who refused to do the project. And millions of women were disappointed. Three years after the final farewell, the Sexy movie is back on – with, yes, all four leading ladies as part of the cast. But has time softened the hard feelings that plagued the series? According to on-set reports, no.
Click to continue reading Behind the scenes of Sex and the City
Read More

| MSNBC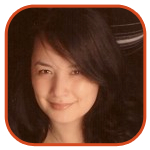 Posted by Veronica Santiago Categories: New Line, Adaptation, Comedy, Casting,
Jennifer Hudson is proving (to many jealous women out there) that her career did not peak with a silly little Oscar. The Academy Award winner has now been cast in the big screen version of Sex and the City.
The former American Idol contestant will be joining Sarah Jessica Parker, Kim Cattrall, Cynthia Nixon and Kristin Davis in the Big Apple. After months of talk, production on the HBO show-turned film will finally begin next week.
While plot details have yet been leaked, we do know that Jennifer will play Carrie Bradshaw's assistant (Louise). Any guesses out there as to what that means? Did Carrie become a full-time writer at Vogue? Does this mean she will actually be working outside of her apartment…in an office?
Read More

| Hollywood Reporter

© Gear Live Media, LLC. 2007 – User-posted content, unless source is quoted, is licensed under a Creative Commons Public Domain License. Gear Live graphics, logos, designs, page headers, button icons, videos, articles, blogs, forums, scripts and other service names are the trademarks of Gear Live Inc.