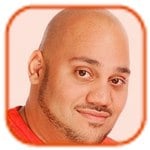 Posted by Andru Edwards Categories: Casting, Celebrity Gossip,
Robin Wright thinks that Hollywood is a difficult place "if you have integrity."
The House of Cards star refused to take "wife and arm candy" roles which would have raised her profile, and instead concentrate on raising her daughter Dylan, 23, and son Hopper, 20, with ex-husband Sean Penn while waiting for a properly engaging part to play.
"Hollywood is difficult to navigate if you have integrity, so I opted not to work if there wasn't enough to do in a role, which doesn't have to do with the role's size. If there's nothing for me to do as an actress, that's frustrating ... I'd rather go work at a menial labor job, where I can actually get my hands dirty," she said.
The 48-year-old actress admits her decision to stand back had an affect on her, adding, "In a sense it hurts, because you're like, 'I want to play too!' I just don't want to play that way. I'm not up there with Kate Winslet and Julia Roberts. I don't sell tickets. I've known that for a long time."
Click to continue reading Robin Wright: Hollywood Is Hard if You Have Integrity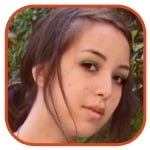 Posted by Robin Paulson Categories: FOCUS, Adaptation, Drama, Romance, Casting, Celeb News, Upcoming Releases,
Director Sam Taylor-Wood has revealed that her husband, Kick-Ass star Aaron Johnson-Wood, will be making an apperance in Fifty Shades of Grey.
When asked at a recent Godzilla premiere about whether or not she was able to fit Johnson-Wood into the much-anticipated film - which is currently in post-production - the 47-year-old hesistated a moment before answering, "Actually, I have."
Taylor-Wood (unfortunately!) didn't divulge anything aside from admitting that the 23-year-old - to whom she's been married for 2 years now - will have a role in the film adaptation of the best-selling novel. Fans will have to wait to see just which role she gave him!
The film, which stars Jamie Dornan as Christian Grey and Dakota Johnson as Anastasia Steele, is slated to be released around Valentine's Day next year.
Read More

| The Daily Mail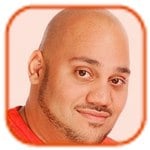 Posted by Andru Edwards Categories: Casting, Celeb News,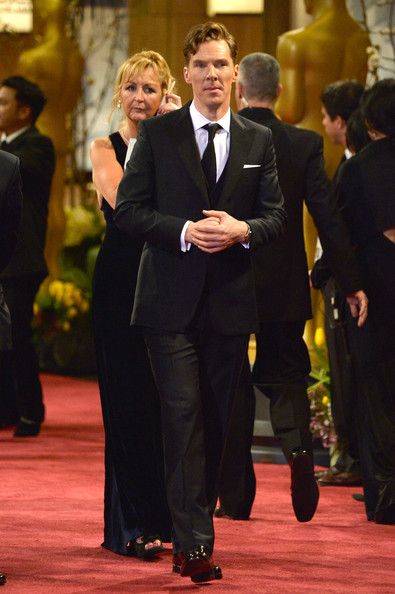 Benedict Cumberbatch wants to play a dumb character.
The Sherlock actor, who has just completed The Imitation Game, a biopic of British cryptographer, Alan Turing, insists he's ready for a less intellectual role. "I always seem to be cast as slightly wan, ethereal, troubled intellectuals or physically ambivalent bad lovers... I am so ready to play a really dumb character," the 37-year-old star told T magazine.
Benedict, who has also won awards for his role as Victor Frankenstein and his monster in the West End production, became a huge star after taking on the part of the titular detective in BBC1's Sherlock but admits he's not the nicest character to play: "I always make it clear that people who become obsessed with him or the idea of him - he'd destroy you... He is an absolute b*****d."
Click to continue reading Benedict Cumberbatch: I Want a Dumb Role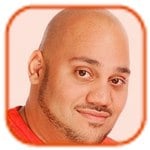 Posted by Andru Edwards Categories: Drama, Independent, Celeb News, New Releases,
Nicolas Cage doesn't regret any of his career choices.
The Ghost Rider: Spirit of Vengeance star doesn't have a problem with his decision to accept roles in big action movies, insisting he was motivated to try something new because of naysayers claiming he couldn't do it.
"I don't look at it like [regret]. Much has been made of the fact that I made many action movies. The reason I did that was because the first time people said, you couldn't do it. 'You are not an action hero, forget it.' So what you saw was a dramatic actor acting like an action hero, trying to find characters that were interesting within the genre. And then I tried to mix in a little Lord of War, a little World Trade Center, The Weather Man and Bad Lieutenant and keep the spectrum going. Now having done that, I want to focus on the dramatic kind of filmmaking."
The star described his latest role in Joe as the continued "process of reinventing" himself, with a keen focus on deeper characters he could get to grips with:
Click to continue reading Nicolas Cage Explains His Career Choices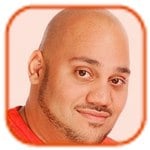 Posted by Andru Edwards Categories: FOCUS, Biopics, Drama, Independent, Period, Awards, Casting, Celeb News, New Releases,
Matthew McConaughey wanted to take on film roles that "scare" him.
The actor, who has been nominated for an Oscar for his portrayal of a real-life AIDS victim in Dallas Buyers Club, made a conscious decision not to take a part in another romantic comedy, after appearing in How To Lose a Guy In 10 Days and Failure to Launch.
"I'm not going to carry on doing the same thing over and over. I was reading romantic comedies. And I liked them. But I wanted to do something that scares me a little bit. The first move was saying 'no' to scripts. That was six months of 'no' and then a year of nothing. And something happened. I gained anonymity and suddenly it became a good idea for William Friedkin [director] to call about Killer Joe or Steven Soderbergh about Magic Mike."
The 44-year-old star admits it was difficult not working for so long but he found comfort in his family, spending time with his wife Camila and their children, 13-month-old Livingston, Vida, four, and Levi, five.
Click to continue reading Matthew McConaughey: I Wanted Frightening Roles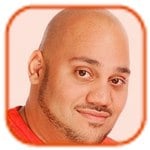 Posted by Andru Edwards Categories: Casting, Celeb News,
Julia Roberts admits she has become pickier about the film roles she accepts as she has gotten older.
The Oscar-winning actress is now 46 and she is happy to admit there are numerous parts she will no longer consider now she is a veteran screen star and is comfortable to accept she is not suitable to play suitable characters because she is a mature star.
When discussing the reason why she appears in less films now, she revealed, "There's a couple of things at play. For one, I'm 46 years old, so falling out of chairs isn't as funny. I could break a hip. Certain scenarios that worked 10 years ago aren't as appealing, as applicable, as believable, as original - all those things."
Julia says a lot of people have the misconception she takes on less work now because she wants to spend as much time as possible with her three children, twins Hazel and Phinnaeus, nine, and son Henry, six, whom she raises with her husband Danny Moder. While the August: Osage County star does prioritize her family over work, she is adamant that isn't the reason why she isn't now a prolific Hollywood actress: "I think people like to say that I'm super-picky because of how much I love my kids. But as an actor, I sort of pride myself on the fact that I've always been picky."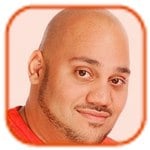 Posted by Andru Edwards Categories: Biopics, Drama, Independent, Celeb News, Filmmaking, New Releases,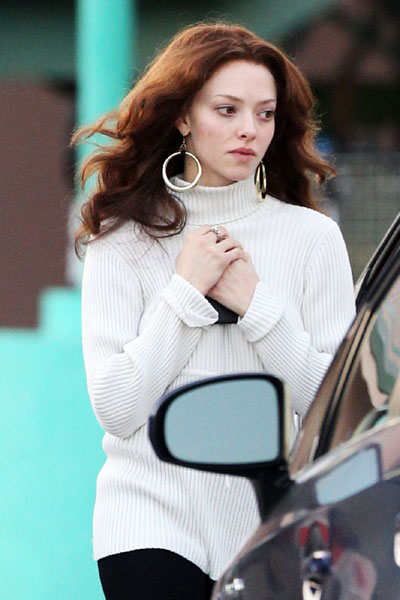 Amanda Seyfried feared her latest acting role would ruin her Hollywood career.
The 27-year-old actress appears naked in her new movie, Lovelace, in which she plays a 1970's porn star, and despite calling the experience "liberating," the blonde star believes taking on the role was a huge risk. "This is the riskiest thing that's happening in Hollywood right now. The first thing you think about is that it could ruin my career," she said.
The L' actress previously claimed that despite her initial hesitations to appear naked on the big screen, it was much easier than she thought it would be:
"It's funny, because I felt liberated when I was doing it. I'm sure people that are very protective of me wouldn't feel very comfortable with that, but it's like, what's the big deal? Growing up I was made to feel nudity was wrong because everything was always censored in movies, and it was just like, why are we covering ourselves up? It didn't seem as scary as I thought it was [going to be]. It was astonishing how quickly I was able to jump in whole-heartedly."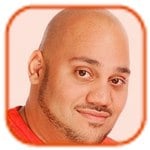 Posted by Andru Edwards Categories: Celebrity Gossip,
Tilda Swinton always knew she was never going to be "bimbo material."
The 52-year-old actress - who earned the Best Supporting Actress Oscar for her performance in Michael Clayton in 2008 - struggled to get meaningful roles when she started her acting career and knew she would be "a bit off an outsider" until she got older.
"I was never going to be bimbo material. So I just kept my head down in my 20s. I had this strange instinct that I would only begin to start my real work in my 40s," she said.
Tilda has 16-year-old twins Honor and Xavier with Scottish playwright John Byrne and she admits she is a naturally lazy person and prefers to spend time at home with them than work, and she is often hassled into accepting roles: "I had my children and knew that at some point, when they were old enough, I would have more time. I am truly idle, because I would never do anything that I didn't want to do. I have some very hardy and wily representatives whose job it is to mud-wrestle me to the ground and make me work."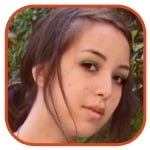 Posted by Robin Paulson Categories: Summit Entertainment, Adaptation, Drama, Horror, Romance, Casting, Celeb News, Celebrity Gossip,
Courtney Love recently confirmed in an interview with Howard Stern that her daughter, Frances Bean Cobain, was offered the role of Bella Swan in Twilight (a role that eventually went to Kristen Stewart, catapulting her to mega-famedom) and ended up turning it down. Between that and her recent Twitter tirade over reality star Kendall Jenner's inconsiderate pity-party tweets, Frances Bean is one of the coolest celebrity offspring around these days.
Moreover - if you believe in the accuracy of Love's paraphrasing skills - the 48 year-old musician stated that Frances Bean had a rather eloquent way of turning the part down. "Someone just saw a picture of [Frances Bean] in a magazine and sent me the script," Love said, going on to recall that her daughter rejected the script, telling her, "That's a sexist, Mormon, piece of s***."
While Love has dabbled in film, Frances Bean has yet to make her big screen debut. When If (given her apparent disdain for Hollywood, the notion of her acting seems unlikely) she does decide to act, I'd be the first to throw my money at her project.
Read More

| The Cut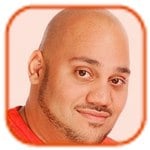 Posted by Andru Edwards Categories: Drama, Celeb News, Filmmaking,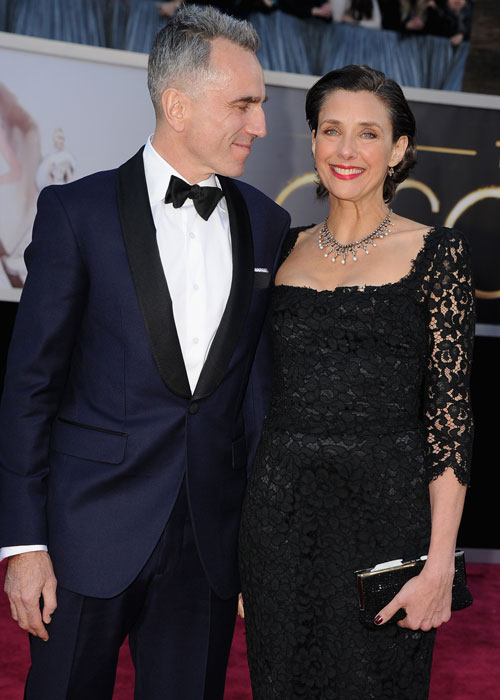 "All his characters are wonderful to live with, in their own way... My favorite was Abe... because he filmed away from home, and I didn't have to live with him."
- Rebecca Miller, the wife of Oscar-winner Daniel Day-Lewis, opens up about her husband's characters, as he is known for his extreme method process.
(Make sure to check out other notable quotes.)
Read More

| Daily Mail

© Gear Live Media, LLC. 2007 – User-posted content, unless source is quoted, is licensed under a Creative Commons Public Domain License. Gear Live graphics, logos, designs, page headers, button icons, videos, articles, blogs, forums, scripts and other service names are the trademarks of Gear Live Inc.