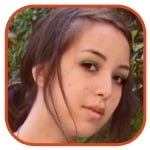 Posted by Robin Paulson Categories: Buena Vista, Columbia Pictures, Disney, Lionsgate, Sony, Action, Adaptation, Drama, Foreign, Horror, Period, Science Fiction, Sequels, Thrillers, Casting, Celebrity Gossip, Distribution, Filmmaking, New Releases, Scripts, Trailers, Upcoming Releases,
+ It's a good thing that Jennifer Lawrence's white dress from American Hustle only cost $3.99 for a yard of the fabric: costume designer Michael Wilkinson revealed that the actress got into some trouble eating Doritos while in costume. Yeah, we're not surprised, either.
+ Disney/Marvel announced that the sequel to Thor: The Dark World has been greenlit, adding that Christopher Yost (who co-wrote Thor: The Dark World) and Craig Kyle (who produced both Thor films) are set to write it.
+ Twilight alum Nikki Reed has been cast in horror film Email, which will be set in Singapore. Perhaps this latest American-take-on-Asian-horror project will serve as her springboard onto bigger projects, as it seemed to do for Naomi Watts (almost forgot that she was in The Ring, eh?).
+ Forest Whitaker will be taking a step behind the camera to direct Lionsgate's adaptation of the best-selling book The Shack.
Click to continue reading Cinecast: JLaw Worried 'American Hustle' Costumer, 'Thor 3' a Go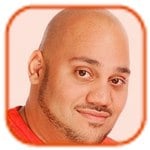 Posted by Andru Edwards Categories: Universal, Adaptation, Romance, Casting, Celebrity Gossip, Rumors, Upcoming Releases,
Robert Pattinson has been asking his ex-girlfriend Kristen Stewart for career advice.
The actor is still in regular contact with Kristen, despite splitting from his Twilight co-star earlier this year because he was unable to get over her fling with married director Rupert Sanders. Rob, 27, even asked the Snow White and the Huntsman star whether he should take on the role of Christian Grey in the upcoming adaptation of Fifty Shades of Grey.
After being approached by the production company, he asked for advice from the 23-year-old starlet and she told him she thought it would be a "disaster." A source told Yahoo! omg!, "Kristen told him Fifty Shades would be a disaster for him. He's haunted by Twilight and being too identified with that role, taking Fifty Shades... would mean a worse label for the rest of his career. Kristen told him that, creatively, he shouldn't do it, but if it's about fame and money, he should. She told him he had to make the choice between the two, but warned that it would stick with him."
Click to continue reading Robert Pattinson Gets Career Tips from Kristen Stewart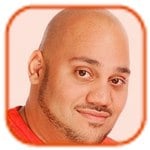 Posted by Andru Edwards Categories: Biopics, Drama, Period, Casting, Celeb News, Upcoming Releases,
Robert Pattinson will star as a magazine photographer in Life
The Twilight Saga actor will appear as Dennis Stock in the new movie - based on a true story - which looks at the cameraman's friendship with actor James Dean. According to The Hollywood Reporter, Robert will star opposite Dane DeHaan as the Life magazine photographer, and work on the film is expected to start in 2014.
The real-life pair met shortly before James rose to fame with movies like East of Eden and Rebel Without a Cause, and Dennis took several iconic photographs of the legendary actor shortly before he became a star.
He has also been rumored to be set for Queen of the Desert, which will tell the story of Gertrude Bell and T.E. Lawrence. However, would-be co-star Naomi Watts has admitted she isn't sure when the Werner Herzog will start filming: "We'll wait and see. He's a director I'm completely in awe of. He's a wonderful filmmaker and documentarian. It's a fantastic character, great story. I'm not sure when it's going to take place yet; there's been so much travel, as well, and I've got little kids, so we'll see if it happens later this year or next year."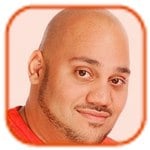 Posted by Andru Edwards Categories: FOCUS, Adaptation, Romance, Casting, Celebrity Gossip, Rumors, Upcoming Releases,
Robert Pattinson was E.L. James' choice for Fifty Shades of Grey, according to Bret Easton Ellis.
He has claimed the author behind the erotic novel wanted the former Twilight Saga star to play the lead in the upcoming movie adaptation. "Talked to E.L. James at a party over the summer: her first choice for Christian was Rob Pattinson and Matt Bomer was never in the running," he wrote on Twitter.
The screenwriter - who penned the script for The Canyons - also said he drunkenly suggested porn star James Deen for the lead role after he impressed in the noir thriller. "When E.L. James asked me who I thought should be Christian I said, 'James Deen, of course,' and then she shoved me. We were both very wasted," he added.
Earlier today, it was confirmed that Charlie Hunnam has been cast in the role. E.L. James announced in a series of tweets: "Good moaning all. Hold on to your hats ... I am delighted to let you know that the lovely Dakota Johnson has agreed to be our Anastasia in the film adaptation of Fifty ... So... Christian... The gorgeous and talented Charlie Hunnam will be Christian Grey in the film adaptation of Fifty Shades of Grey. (sic)"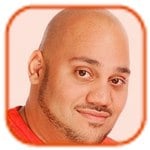 Posted by Andru Edwards Categories: Columbia Pictures, Adaptation, Drama, Horror, Romance, Sequels, Comedy, Awards, New Releases,
The Twilight Saga: Breaking Dawn - Part 2 won in seven categories at the 33rd Golden Raspberry Awards in California last night. The vampire series - whose stars Kristen Stewart, Taylor Lautner and Mackenzie Foy won solo prizes - dominated at the annual ceremony, which celebrates the worst movies in Hollywood.
As well as being named Worst Picture and Worst Prequel, Remake, Rip-off or Sequel, the entire cast picked up a gong for Worst Screen Ensemble. Individually, Kristen Stewart was awarded with Worst Actress (also for her role in Snow White and the Huntsman) while Bill Condon picked up the Worst Director prize.
Meanwhile, Taylor Lautner was recognized individually with Worst Supporting Actor and collectively with Mackenzie Foy as they were named Worst Screen Couple.
Elsewhere, after he swept the boards with every award at last year's ceremony, Adam Sandler won Worst Actor for his role in That's My Boy, which beat The Twilight Saga: Breaking Dawn - Part 2 for Worst Screenplay.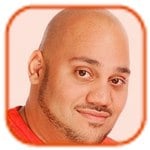 Posted by Andru Edwards Categories: Adaptation, Drama, Romance, Casting, Celebrity Gossip, Upcoming Releases,
Kristen Stewart is "creeped" out by fans of the book Fifty Shades of Grey.
The Twilight Saga: Breaking Dawn Part 2 star - whose boyfriend and co-star Robert Pattinson is being hotly tipped to secure the lead role of Christian Grey in the big screen adaptation - admitted that although she has only read a few pages of the erotic novel she finds it disturbing.
"I've skimmed parts of it. When I read the first few pages describing her messy hair, I was like, 'This is so strange.' But it's just so raunchy! I mean, obviously, everyone knows that. But when I see people reading it on planes and stuff, I'm genuinely creeped out. Like, you're basically just reading porn right now! Get that blanket off your lap!"
The actress's boyfriend of four years Robert Pattinson was considered a favorite to play the starring role in the film version of bestseller because the role is based on his character Edward in the Twilight Saga franchise. But according to new reports the British star may be too busy working on other projects to take on the role.
Click to continue reading Kristen Stewart 'Creeped Out' by 'Fifty Shades of Grey'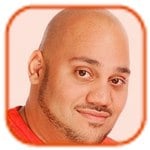 Posted by Andru Edwards Categories: IFC Films, Adaptation, Adventure, Drama, Independent, Celebrity Gossip, New Releases,
Kristen Stewart has reportedly pulled out of the London premiere of her new movie On The Road because she is too embarrassed to appear in public in the wake of her cheating scandal.
The 22-year-old actress was originally planning to walk the red carpet for the film version of Jack Kerouac's classic novel on August 16 - but with her co-star Tom Sturridge, a close friend of Robert Pattinson.
"Kristen won't be doing the red carpet for On The Road - she's too ashamed to show her face in public right now. After everything that has been said, and in light of the revelations that she cheated on Robert with director Rupert Sanders, she's running scared at the moment. There's also the dilemma of standing next to her co-star in the movie, Tom Sturridge. He's very close to Rob and Kristen thinks it would be awkward for her to promote the movie on the red carpet alongside him. Kristen is very proud of her work for On The Road, she grew up reading Kerouac novels and this is a production she always wanted to star in," an insider said.
Click to continue reading Kristen Stewart Pulls Out of 'On The Road' Premiere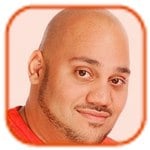 Posted by Andru Edwards Categories: MGM, Action, Adaptation, Classics, Mystery, Thrillers, Casting, Celebrity Gossip,
Robert Pattinson wants to take on the role of James Bond after 20 more years of experience in his acting career. The 26-year-old star wants to play Ian Fleming's iconic spy but thinks he'll be perfect for the role in two more decades.
"Yeah, I'd definitely like to go for Bond, but in more like 20 years. There'd be nothing worse than, like, 'Let's get a fresh-faced Bond!' That would be the worst idea in the world. It would be ridiculous to reinvent it as some young posh kid. After Daniel Craig you have to have some baggage. I'd have to be tortured in the first few scenes. I'd have to do the first film with one arm or something."
The Twilight Saga star added that he is becoming more conscious about his health as he gets older: "I think 26 is the turning point. I've got to make up for 10 years of living like a degenerate. I've suddenly become conscious of being unhealthy. You've spent every bit of free time since the age of 15 in a pub. And suddenly you're like: 'Oh God, I don't want to be this grey ghost sitting there with a pot belly. I've got to get it together.'"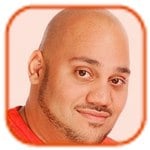 Posted by Andru Edwards Categories: Drama, Foreign, Celeb News, New Releases, Scripts,
Robert Pattinson says most movie scripts are "s**t."
The Twilight Saga star plays the lead role in David Cronenberg's new movie Cosmopolis, and Robert revealed the script stood out for him because it was so well written in comparison to most others.
"[With Cosmopolis] there was such a specific voice from the very beginning. It's just really well written. Most scripts are really s**t and you're just thinking 'how can I make it better?' but this one, all you had to do was just say it. A really s****y actor could just sit there and say it and make it sound really good."
Robert rose to fame playing vampire Edward Cullen in the Twilight franchise and revealed he hopes to use his star power to make smaller movies that wouldn't otherwise get the funding to be made: "When you get some kind of success quite quickly you have to pay for it somehow, pay your dues and stuff. I want to support the whole part of the industry that I like and got me interested in film. With the limited amount of power I have I would love to use it to get indies which never would be made or seen, hopefully seen. And also I just want seem cool!"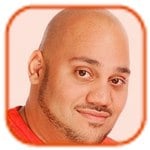 Posted by Andru Edwards Categories: Adaptation, Drama, Romance, Science Fiction, Sequels, Casting, Celeb News,
Robert Pattinson doesn't think he'd return to the Twilight Saga for "a billion dollars."
The British actor has portrayed vampire Edward Cullen in all five movies of the series and admits the thing he was most pleased about coming to an end was wearing uncomfortable contact lenses for the role.
"It's a relief not to put the contact lenses in. It's been absolutely awful having those stupid things in my eyes. Even if they said, 'We'll give you a billion dollars to do it again,' I don't know that I'd want to."
Robert can next be seen starring as billionaire tycoon Eric Packer in Cosmopolis and says the film has given him the "happiest moments" of his life: "I saw Cosmopolis and liked it. I don't normally like my stuff but I didn't really recognize myself. I was so terrified to do it at the beginning and thought I was going to f**k it up and everyone's going to say, '[Director] David Cronenberg's sold out...' so to get it to Cannes was the coolest thing ever. Getting this movie, getting it into Cannes and getting the movie I got recently are three of the happiest moments of my life."
© Gear Live Media, LLC. 2007 – User-posted content, unless source is quoted, is licensed under a Creative Commons Public Domain License. Gear Live graphics, logos, designs, page headers, button icons, videos, articles, blogs, forums, scripts and other service names are the trademarks of Gear Live Inc.