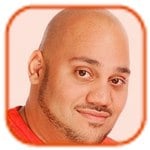 Posted by Andru Edwards Categories: Adaptation, Classics, Science Fiction, Sequels, Thrillers, Casting, Celebrity Gossip, Rumors, Upcoming Releases,
Harrison Ford has been approached to appear in a sequel to Blade Runner.
The 71-year-old action movie star is being sought to reprise his role as bounty hunter Rick Deckhard in a sequel to the sci-fi classic, originally released in 1982. Already on board with the project are Ridley Scott, who directed the original movie, and Hampton Fancher, who adapted the screenplay from Philip K. Dick's book Do Androids Dream of Electric Sheep?
Broderick Johnson and Andrew Kosove, founders of Alcon Entertainment, who are developing the movie, told The Hollywood Reporter, "We believe that Hampton Fancher and Michael Green have crafted with Ridley Scott an extraordinary sequel to one of the greatest films of all time. We would be honored, and we are hopeful, that Harrison will be part of our project."
Harrison is already re-living his glory days with his current project, reprising his role as Han Solo for the upcoming Star Wars: Episode VII.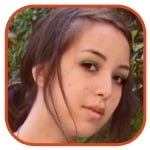 Posted by Robin Paulson Categories: 20th Century Fox, Action, Science Fiction, Sequels, Casting, Celebrity Gossip, Rumors, Upcoming Releases,
Michael Fassbender has given hope to folks looking forward to a Prometheus sequel.
In the recent press rounds for X-Men: Days of Future Past, Fassbender - who played the android David in the 2012 sci-fi film - confirmed his involvement in the sequel but could not say when production would start.
When asked if he'd like to work with Prometheus director Ridley Scott again, Fassbender answered, "For sure. I love Ridley. He's a master filmmaker."
His X-Men co-worker James McAvoy then asked him, "Are you doing a sequel?" to which he responded, "Yeah, but when I don't know."
Although Scott's involvement in the project is still up in the air, the soonest the film could realistically hit theaters would be in 2016.
Read More

| Collider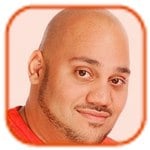 Posted by Andru Edwards Categories: 20th Century Fox, Horror, Science Fiction, Thrillers, Casting, Filmmaking, New Releases,
Ridley Scott claims the key to a successful movie is all in the casting. The Prometheus director is careful to surround himself with a great cast on all the films he makes, and from there tries to ensure the experience is as "fun" as possible.
"I think every director has his own method, and mine is all in the casting, the actors usually trust me. I like to have a team and I make it, honestly, as much fun as possible," he said.
Click to continue reading Ridley Scott: Casting is Key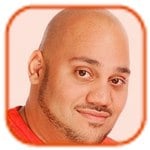 Posted by Andru Edwards Categories: 20th Century Fox, Horror, Science Fiction, Sequels, Thrillers, Celeb News, New Releases, Scripts,
Ridley Scott "really wants" to make a Prometheus sequel.
The acclaimed filmmaker enjoyed making the sci-fi blockbuster - which stars Noomi Rapace, Michael Fassbender and Charlize Theron - and wants to work on a follow-up, though he admits he has no idea what he would do to extend the story.
"I really enjoyed it so much, I really want to do the sequel, it's interesting to do a sequel because it leaves the door so open to some huge questions. I don't know how to do it but when we get to it we probably will," he said.
Writer Damon Lindelof recently admitted he and the director had to work hard to leave the movie open to a sequel, but complete enough in case a follow-up wasn't made.
"Ridley was very interested in talking about, 'What are the answers to the questions that Prometheus is posing that are not necessarily definitively spelled out in the body of Prometheus?' I said to him, 'We should be prepared for people to feel frustrated if we're going to be withholding, so we have to be very careful about what we're saving for later,' because it's not a foregone conclusion that there are going to be sequels," Lindelof said.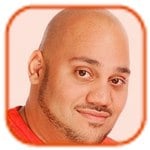 Posted by Andru Edwards Categories: 20th Century Fox, Horror, Science Fiction, Thrillers, Celeb News, Filmmaking, New Releases,
Michael Fassbender admits he felt the "pressure" when working with Ridley Scott.
The actor teamed up with the Alien director in new sci-fi movie Prometheus and he says he had a "healthy amount of fear" before starting work because he has so much respect for Scott: "You're very much aware of that and that it is Ridley and that it is this world and there is that pressure, but that's good. That gives you a healthy amount of fear and then like I said I try to get all of the preparation squared away and then on set really try to have fun."
However, Fassbender says the most important thing about the movie - which also stars Charlize Theron and Guy Pearce - was enjoying playing the character and having fun.
"I knew that I wanted to have fun with this character. I really wanted to enjoy it and Ridley and I seemed to click immediately in terms of what was going on with the character and the freedom to try things out with him and to find the humor in there. I said to him, 'This guy is funny, right?' He was like 'Yes. Great. Let's go for it.' So yeah, that was the main thing, to really enjoy him."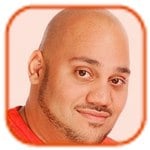 Posted by Andru Edwards Categories: 20th Century Fox, Action, Horror, Science Fiction, Sequels, Celeb News, New Releases,
Michael Fassbender wants to reunite with Ridley Scott for a Prometheus sequel.
The Shame star plays an android named David in the prequel to the Alien franchise and revealed he would jump at the chance to take part in a follow-up, which Ridley has previously hinted at, if the project ever materialized.
When questioned by Digital Spy on whether he would return for a second film, Michael confirmed, "That's what I'm hoping."
Michael also spoke fondly of his time shooting the film, noting that working with both Ridley and the stellar cast - which included Charlize Theron, Noomi Rapace and Idris Elba - put him under pressure to perform to the best of his abilities.
"I felt very privileged to be part of the team and it also made me concern myself that I wasn't a weak part of the team, that I did my homework as best I could and that I came to work and had something to offer. I think for all of us on the job, all crew members, have a feeling that they're working on something special when they're working with Ridley."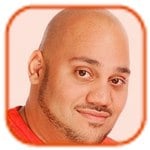 Posted by Andru Edwards Categories: 20th Century Fox, Action, Horror, Science Fiction, Thrillers, Celeb News, Filmmaking, Upcoming Releases,
Noomi Rapace insists her role in Prometheus wasn't sexy.
The 32-year-old actress portrays archaeologist Dr. Elizabeth Shaw in the forthcoming movie and though there are scenes where she appears scantily clad, she insists her looks were not the focal point of the scenes.
"I'm running around half naked in a couple of scenes and I never thought about it. Ridley [Scott, director] didn't want me dressed that way for kicks. It's not sexy - just very basic - and it serves the scene. I'm not here to be sexy. Sometimes you can do a sexy part or play a woman who's supposed to be beautiful and then we can do beauty. That's for another movie. But for this movie it was sweat. More sweat, then more dirt. More blood. The make-up artist said it was unusual to ask for more fake blood and sweat, but I loved it."
Noomi enjoyed working with the acclaimed filmmaker on the movie, and said the pair are "kindred spirits." She told the Daily Mail, "He doesn't see it from a man's perspective and at time we were like kindred spirits, sharing the body of the character."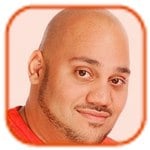 Posted by Andru Edwards Categories: 20th Century Fox, Action, Horror, Science Fiction, Celeb News, Upcoming Releases,
Michael Fassbender didn't watch Alien before appearing in Prometheus.
The actor has a role in Ridley Scott's forthcoming movie and though it is a prequel to the classic 1979 sci-fi film, he opted instead to watch Blade Runner as part of his research because of the similarities in his part.
"I didn't revisit Alien before we did this. Sometimes I would do that, but in this case I didn't. I watched Blade Runner though, I took a look at Sean Young and Rutger Hauer. I live Rutger Hauer in that. With Prometheus, it stands alone to Alien, the way they put it and a good description is there's DNA strands that link the two. But it's a whole new world. I play a guy called David who's an android, so that's why I watched Blade Runner, there's something in those androids."
The Shame actor also admitted he used to use music to help him prepare for a role but now he is more "relaxed"' in his technique: "I used to use music a lot. In fact, that was my main key at drama school, but I don't really do it any more. Now I think I'm a little bit more relaxed in my technique. Now I just try to focus and relax."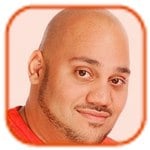 Posted by Andru Edwards Categories: Drama, Thrillers, Casting, Celeb News, Upcoming Releases,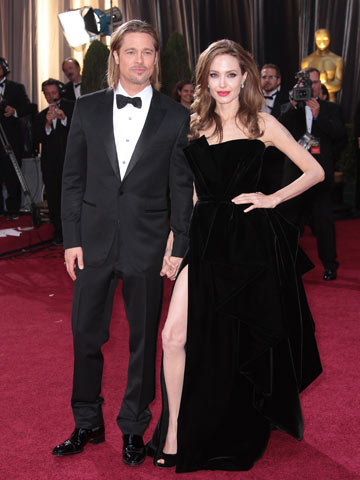 Brad Pitt may reunite with Angelina Jolie for new movie The Counselor.
The Moneyball actor is in negotiations for a part in the Ridley Scott-directed project, which could see him star in a movie with his partner - with whom he raises six children - for the first time since Mr & Mrs Smith, where they first met.
Prometheus actor Michael Fassbender is already on board for the project, which tells the tale of a respected lawyer who "dips a toe" into the drug business. According to Deadline.com, the story is like "No Country for Old Men on steroids." Javier Bardem is also in talks for a part in the movie.
Filming is set to begin in the summer in Europe, and it would be a rare foray into the world of work for both Brad and Angelina, who rarely film movies at the same time.
Commenting on the possibility of them working together again, Brad said last year, "We're not ones to repeat ourselves, but we'd like to, because right now, we're hopscotching with films so one can be with the kids and one is free to work."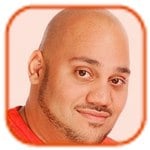 Posted by Andru Edwards Categories: 20th Century Fox, Horror, Science Fiction, Celeb News, Filmmaking,
Ridley Scott was "baffled" when he was first asked to direct a sci-fi movie.
The 74-year-old director was surprised when he was offered the chance to take charge of 1979 movie Alien as his only previous work of note was 1977 historical drama The Duellists.
"Blade Runner and Alien were more by accident than plan. I had done a film called The Duellists, so I was baffled why some bright spark would ask me to do a science-fiction movie. The Duellists won Cannes, but Paramount didn't know how to release a film about two guys in bizarre breeches, waving swords around. I actually think it's a pretty good Western. But the idea of science-fiction came out of the blue. I'd seen Star Wars and that had knocked me sideways with all my plans."
Despite his surprise at landing the director position, Ridley was equally as shocked to be 20th Century Fox's fifth choice behind the late Robert Altman, who was known for creating mainly naturalistic movies:
Click to continue reading Ridley Scott 'Baffled' by Alien Offer
© Gear Live Media, LLC. 2007 – User-posted content, unless source is quoted, is licensed under a Creative Commons Public Domain License. Gear Live graphics, logos, designs, page headers, button icons, videos, articles, blogs, forums, scripts and other service names are the trademarks of Gear Live Inc.