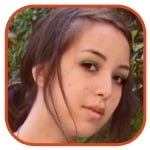 Posted by Robin Paulson Categories: Paramount, Drama, Religious, Trailers, Upcoming Releases, Videos,
Hollywood gets Biblical with Darren Aronofsky's upcoming Russell Crowe vehicle Noah, and all I can say is that they seem to have gone overboard with the CGI.
From the looks of the trailer - which sees Crowe sporting a lumberjack beard and an ark that looks more like a wooden shipping container than an actual ship - Aronofsky has basically made a Passion of the Christ version of The Day After Tomorrow. Perhaps this is why Christian and Jewish audiences haven't received the film well at early test screenings - one Christian writer, Brian Godawa, got a hold of the script and went so far as to brand it dissapointing, "manipulative narcissistic nonsense." The director - whose last film Black Swan earned one Oscar and four other Oscar nods - has been unsurprisingly dismissive of the studio's concerns over the test screenings.
Click to continue reading VIDEO: See Russell Crowe in First 'Noah' Trailer
Read More

| Daily Mail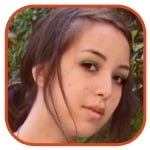 Posted by Robin Paulson Categories: 20th Century Fox, Drama, Thrillers, Celebrity Gossip, New Releases,
He may be one of the biggest musical artists around these days, but Justin Timberlake still can't quite find success in Hollywood.
In a recent interview with GQ, the "TKO" singer revealed that he's not so bothered by his lack of earnings at the box office as much as he is by harsh critics. Due to the flop of his latest film Runner, Runner - which also stars Ben Affleck - Variety went so far as to title an article, "Why Justin Timberlake Should Stop Acting."
"Where did all this vitriol come from? It's mean. And I'm not cut out for it," Timberlake states. He quickly hit back at the popular trade magazine: "The movie didn't do well at the box office, so I should quit? Hold on a second. If I was somebody else, you wouldn't have said that. I have the number one album this week, and I shouldn't have released it? Come on, man. You sound like a dickhead.... It just shocked me because, like, you're trade magazines. None of your opinions count. And by the way, none of you can do it."
Trade magazines: watch your back, for them be fightin' words!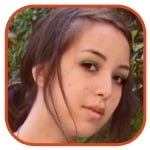 Posted by Robin Paulson Categories: Drama, Foreign, Foreign Language, New Releases, Theatrical Reviews,
What I mistook as ambition and mythology for Carlos Reygadas' decision to title his film, Post Tenebras Lux, in Latin ("Light After Darkness") was simply pretentiousness. Though the movie - shot in a 1:33 ratio - was undoubtedly as stunning as a Terrence Malick film, the semi-autobiographic pic was as self-indulgent as a Tyler Perry flick.
The Mexican film - which won the Best Director award at last year's Cannes Film Festival - is comprised of a series of vignettes, mostly centering on the lives of a family who has made the transition from city to country life. Reygadas' meditation on both internal and external human conflicts is too ambitious, resulting in a film lacking cohesion and theme.
(Do not read past the jump if you wish to avoid spoilers.)
Click to continue reading Review: 'Post Tenebras Lux' Lacks Heart, Underwhelms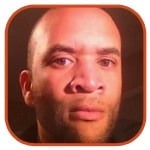 Posted by Michael Porter Categories: Warner Bros, Sequels, Comedy, New Releases, Theatrical Reviews,
Toy Story 3, Indiana Jones and The Last Crusade and Return of The Jedi are some of the most well reviewed films of the last 30 years. They are considered great films despite being the third film in a successful franchise. The Hangover III won't go down in history as the worst threequel of all-time, but it definitely forces itself into the discussion with characters that haven't changed one bit since the first film and a stale formula that expired about 5 minutes into Part III.
One of the things the things the film has going for it is its return to gags that center themselves around the repartee (if you can call it that) between the three major characters. Too bad this film forces Leslie Chow down our throats for the majority of the 100 minute running time, whom I have deemed the Jar Jar Binks of comedy films. Okay, maybe he's not that bad, but part of the charm of Mr. Chow in previous Hangover installments was the fact that he showed up when we least expected it.
Click to continue reading 'Hangover III': the Hangover That Just Won't End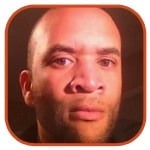 Posted by Michael Porter Categories: 20th Century Fox, Comedy, Upcoming Releases, Theatrical Reviews,
The Internship is one of those comedies you keep hoping will be better but deep down in your heart you knew all along that it was really just a quick cash grab.
At least that's what I felt while sitting through the latest Owen Wilson and Vince Vaugh vehicle where they try to revive their struggling careers by taking on internships at of all places, Google. The central characters are mid 40's and after being fired from a sales company that has gone belly up, they embark on a trip to California to take internships at Google, the internet search king. Running gags ensue and much of the slang the kids use is meant to be seen as over the heads of Wilson and Vaughn. Almost all of the slang used by the young co-stars is very popular and the look of bewilderment on their faces would lead one to believe that the two actors were portraying characters in their 70's rather than 40's. This running gag gets old pretty quickly.
Click to continue reading 'The Internship': A Watered Down 'Wedding Crashers,' Mostly Bores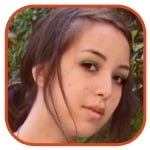 Posted by Robin Paulson Categories: Warner Bros, Action, Adaptation, Adventure, Drama, Science Fiction, Sequels, Comedy, Awards, Books, Casting, Celeb News, Celebrity Gossip, Distribution, New Releases, Trailers, Upcoming Releases, Videos,
+ Even though people are still recovering from throwing their money at Star Trek Into Darkness this weekend and Iron Man 3 the two weekends before that, Warner Bros. wanted to remind them that they still ought to spend even more of it on Man of Steel, which comes out next month. Hence, the new trailer.
+ Justin Timberlake has proven to everyone each time he's showed up to the Cannes Film Festival that he's not only one of the most talented musicians, dancers, and actors around today, but that he dresses better than anyone else. No, really.
+ Now that Mandy Patinkin has signed on to star in Zach Braff's Kickstarter-funded film, stars like Kate Hudson and Anna Kendrick are taking note and jumping on the bandwagon.
+ Since it feels like years since we last heard about the film adaptation of Ender's Game, the marketing team behind the project decided to throw fans a bone by releasing a new promo poster featuring Harrison Ford and Asa Butterfield (who strangely resembles Elijah Wood in it at first glance).
Click to continue reading Cinecast: New 'Man of Steel' Trailer, Kate Hudson Cast in Zach Braff Film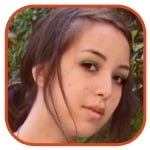 Posted by Robin Paulson Categories: Independent, Comedy, New Releases, Theatrical Reviews,
If you're a fan of Parks and Recreation star Nick Offerman and the quirky and often dry humor the series offers, you will enjoy Offerman's latest film endeavor, Somebody Up There Likes Me.
Written and directed by Bob Byington (Harmony and Me) with Offerman producing, Somebody Up There Likes Me delivers in plenty of laughs while holding up a mirror to the perpetual disaffected teens of today. The film follows Max (Keith Poulson) - an indifferent waiter at a steakhouse whose only friend is the delightfully sardonic Sal (Offerman) - whose life is a kiddie rollercoaster of troubled relationships coupled with a general lack of interest in life.
Click to continue reading 'Somebody Up There Likes Me' Produces Laughs, Provokes Reflection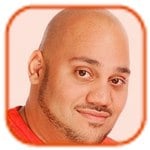 Posted by Andru Edwards Categories: Biopics, Drama, Period, Romance, Celebrity Gossip, New Releases,
Lindsay Lohan refuses to acknowledge bad reviews.
The 26-year-old actress has reportedly banned her family and friends from discussing professional reviews of her new TV movie Liz & Dick in front of her because she is proud of her performance in the film. Friends close to Lindsay insist she "loved playing Elizabeth Taylor and is in love with the final product."
The troubled starlet has told friends she doesn't want to know what the reviews say regardless of whether it is positive of negative because it would "take away from her experience on the project," according to gossip website TMZ.com.
The actress's new Lifetime movie - which will hit screens tomorrow - has been slammed by many critics including The Hollywood Reporter, which called the film "spectacularly bad."
Meanwhile, Lindsay is also starring in a new music video for rockers R.E.M directed by actor James Franco. In a newly released five minute clip, the actress is seen pouting and posing as a muse for celebrity photographer Terry Richardson in the video for the song "Blue" from the band's final album Collapse Into Now.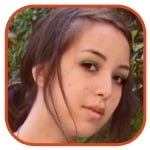 Posted by Robin Paulson Categories: 20th Century Fox, DreamWorks, Adaptation, Biopics, Drama, Period, Political, Casting, Celebrity Gossip, Upcoming Releases,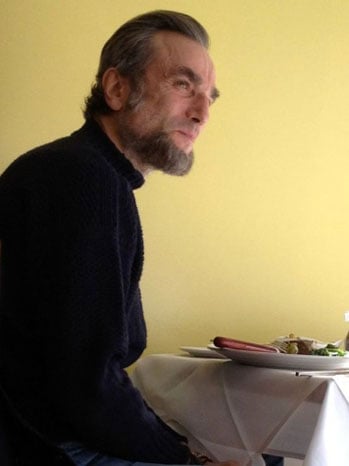 Daniel Day-Lewis has been hailed as the World's Greatest Actor, but that still doesn't necessarily stop some folks from nitpicking his performances - most recently of which is the tone of voice he opted for with his potrayal of Abraham Lincoln.
"I still don't like the sound of Daniel Day Lewis's Lincoln voice... It's flat, undistinctive, unimpressive... It's hard to describe what I was looking to hear, but this isn't it. And I dearly love the voices that Lewis has given us over the years. The fault, of course, is [Steven] Spielberg's -- he didn't push hard enough, he let well enough alone," wrote Hollywood Elsewhere blogger Jeffrey Wells.
Wells isn't the only one to raise an eyebrow over Day-Lewis' decision for a high-pitched voice in Spielberg's Lincoln, which is perhaps what prompted the actor to defend his decision:
Click to continue reading Daniel Day-Lewis Explains His Lincoln Voice
Read More

| Huffington Post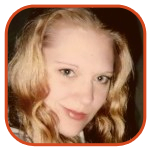 Posted by K.C. Morgan Categories: Warner Bros, Sequels, Comedy, New Releases, Theatrical Reviews,
If you liked The Hangover, does that automatically mean you should like The Hangover, Part II? Well, yeah… unless you expect too much from it. If you want to watch a very funny movie with plenty of call backs to its parent flick (you know, the reason it exists), and you're excited about seeing lovable characters a second time around, you'll absolutely enjoy The Hangover, Part II. If you're expecting breakthrough comedy, deep meaning, something brand-new and never-before-seen, you might be disappointed… but why would you be expecting that?
Die-hard fans of the original probably aren't, but the critics have been rabid in their dislike for the lighthearted sequel. It's an almost-summer, holiday weekend ensemble comedy, and most movie reviewers are screaming for blood in their respective columns. Why? Because the movie isn't original enough.
Click to continue reading The Hangover 2: In Review
© Gear Live Media, LLC. 2007 – User-posted content, unless source is quoted, is licensed under a Creative Commons Public Domain License. Gear Live graphics, logos, designs, page headers, button icons, videos, articles, blogs, forums, scripts and other service names are the trademarks of Gear Live Inc.