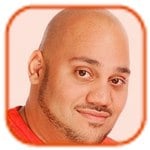 Posted by Andru Edwards Categories: Columbia Pictures, Action, Biopics, Drama, Period, Celeb News, Filmmaking, New Releases,
George Clooney thinks that he's getting too old for acting.
The 52-year-old star has hinted he is thinking about retiring from the big screen in the near future to focus on his work as a producer and director. "The audience kind of tells you when it's time to get out from in front of the camera, and it's getting close I think," said The Monuments Men actor, who also wrote and directed the film.
But George insisted he is still very passionate about his career: "Every time you can make a movie to tell a story that people don't know, it's good."
The Oscar-winning actor also joked about how difficult it was to work with his co-star Matt Damon, who also attended the red carpet screening, on the movie, which is based on the true story of a team of soldiers who recovered millions of pieces of artwork stolen by the Nazis in WWII. "It was hard to get him out of his trailer sometimes. I don't like to use the word diva and throw it around loosely, but you know," he said.
Click to continue reading George Clooney Is Planning to Retire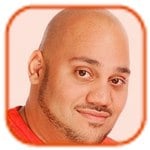 Posted by Andru Edwards Categories: Celeb News,
Jessica Lange is set to retire from acting. The Oscar and Emmy Award-winning actress has announced she will leave her glittering career behind after four decades and numerous accolades to pursue a quieter life.
"I am coming to the end of acting. I have a list: another stage production, maybe one or two more movies, one more season of American Horror Story, and then that is it for me. Because I think that's enough. I want to go out with a bang... or should I say, a scare?" she told the Los Angeles Times newspaper.
The 64-year-old star has enjoyed a resurgence in popularity as the leading lady on anthology show American Horror Story - co-created by Glee mastermind Ryan Murphy - in which she plays a new character each season. Jessica earned an Emmy Award for her role as Constance Langdon in the first season and a further nomination for her role as Sister Jude Martin in the second run, subtitled Asylum.
Click to continue reading Jessica Lange to Retire from Acting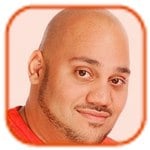 Posted by Andru Edwards Categories: Classics, Celeb News, Rumors,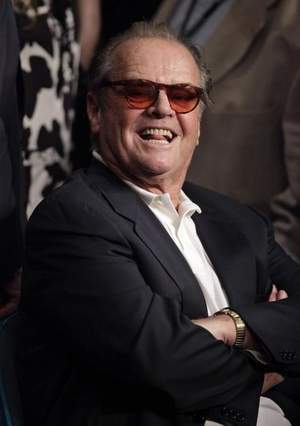 Jack Nicholson has reportedly retired from acting.
The 76-year-old icon is stepping away from movies after a career spanning five decades, which has seen him appear in many iconic films including The Shining, Batman, Easy Rider and Chinatown.
"Jack has - without fanfare - retired. There is a simple reason behind his decision, it's memory loss. Quite frankly, at 76, Jack has memory issues and can no longer remember the lines being asked of him. His memory isn't what it used to be," said a Hollywood insider.
Jack's illustrious career has included three Oscar wins, two for Best Actor in One Flew Over the Cuckoo's Nest and As Good as It Gets and a Best Supporting Actor statuette for his turn in the 1983 film Terms of Endearment. Jack has previously singled out his role as The Joker in Tim Burton's 1989 version of Batman with Michael Keaton in the lead role as a personal favorite: "I was particularly proud of my performance as The Joker. I considered it a piece of pop art."
Click to continue reading Jack Nicholson Retires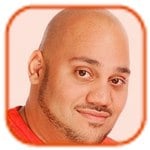 Posted by Andru Edwards Categories: Celeb News,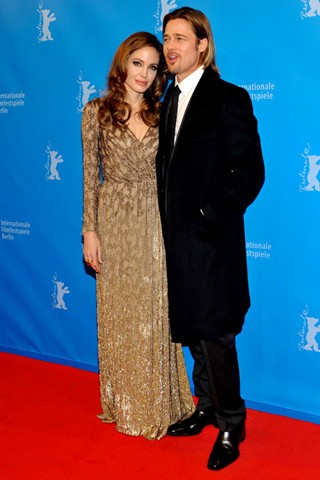 Angelina Jolie has vowed to give up acting when her children get older.
The Salt actress - who raises kids, Maddox, 11, Pax, nine, Zahara, seven, Shiloh, six, and four-year-old twins Knox and Vivienne with fiance Brad Pitt - says once all her brood hit their teenage years she is going to give up movies so she can spend more time with them.
"I think I'm going to have to give up the acting as the kids hit the teenage years, anyway, too much to manage at home. I have enjoyed being an actress. I am so grateful to the job and I have had great experiences and I have even been able to tell stories and be a part of stories that mattered and I have done things for fun, but..." she said.
However, she won't retire completely and will do films that fit more around her family life.
Click to continue reading Angelina Jolie Sets Time Frame for Retirement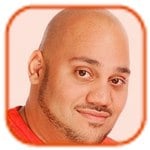 Posted by Andru Edwards Categories: Universal, Drama, Political, Celebrity Gossip, New Releases,
John Travolta considered retiring after his son died.
The Grease! actor and wife Kelly Preston were left devastated when son Jett passed away in 2009 and he admits it was only the support from his fans, loved ones and faith in Scientology which prevented him from turning his back on his career in the aftermath of the tragedy.
"I lost my son a few years ago and I had been having quite a time of that. And after three years of getting a lot of support from the church and a lot of support from people - fans and family - I decided that it was OK to go back to work. Because I even thought of retiring at one point, because it just felt like too much."
John - who is making his acting return in new movie Savages - admits he is still impressed by his "extraordinary" career achievements. "Grease! and Saturday Night Fever were the number one and two records in history until Michael Jackson's 'Thriller' came along. So for five years we held the crown for one and two! It was pretty extraordinary. And still I think that 'You're The One That I Want' [from Grease!] is the biggest duet in history," he added.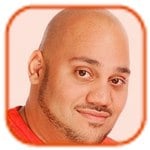 Posted by Andru Edwards Categories: Classics, Celeb News,
Peter O'Toole has retired from acting.
The 79-year-old star - who played the titular character in 1962 movie Lawrence of Arabia - has bid a "dry-eyed" farewell to the profession and praised all the "fine people" and "good companions" he met throughout his career.
"It is time for me to chuck in the sponge. To retire from films and stage. The heart for it has gone out of me: it won't come back. My professional acting life, stage and screen, has brought me public support, emotional fulfillment and material comfort. It has brought me together with fine people, good companions with whom I've shared the inevitable lot of all actors: flops and hits. However, it's my belief that one should decide for oneself when it is time to end one's stay. So I bid the profession a dry-eyed and profoundly grateful farewell."
Click to continue reading Peter O'Toole Retires From Acting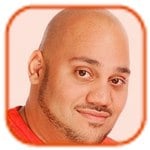 Posted by Andru Edwards Categories: Lucasfilm Ltd., Action, Adventure, Classics, Science Fiction, Sequels, Filmmaking,
George Lucas is still planning to retire.
The Star Wars director is hoping to give up on Hollywood and make small scale movies at home for his own enjoyment.
"I'm moving away from the company, I'm moving away from all my businesses, I'm finishing all my obligations and I'm going to retire to my garage with my saw and hammer and build hobby movies. I've always wanted to make movies that were more experimental in nature, and not have to worry about them showing in movie theaters," he told Esquire.
George, 68, has made similar claims in January, and previously in 2005, when the final Star Wars film to date, Episode III: Revenge of the Sith was released. While many take the director's words with a pinch of salt - as he is widely expected to keep working as a producer on Hollywood films, including a possible new Indiana Jones movie - it is unlikely he will make any new Star Wars films, possibly after criticism he received over the three films in the franchise he made between 1999 and 2005 and his re-tweaking of elements in the original movies, shot in the 70s and 80s.
"Why would I make any more? When everybody yells at you all the time and says what a terrible person you are?" he said at the time.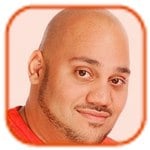 Posted by Andru Edwards Categories: Action, Drama, Family, Sequels, Comedy, Thrillers, Celeb News,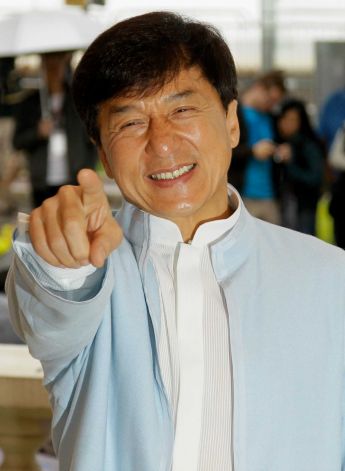 Jackie Chan is planning to star in Rush Hour 4 and Karate Kid 2.
The 58-year-old actor recently announced his latest film, Chinese Zodiac, would be his last "big action movie," but he still intends to make a fourth edition of his and Chris Tucker's 1998 motion picture Rush Hour as well as a sequel of his rebooted version of Karate Kid with Jaden Smith.
"I will ask my body how long I can go. I'm not young anymore. In the future I'll still do Karate Kid 2, Rush Hour 4," he said.
But Jackie is keen to take a break from action movies before he goes back to the big screen to show off his martial arts skills in the next "five or ten years," and will think about retiring from acting completely after he stars in a fourth Rush Hour movie: "I don't want it to happen at this moment. Probably another five or ten years. Then will be Rush Hour 4 - boom, we're coming back! And at that time I might retire. Us being old guys might make it a more interesting story. But at this moment I don't think it's something I want to do."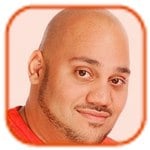 Posted by Andru Edwards Categories: Action, Casting, Celeb News, Celebrity Gossip,
Jackie Chan is retiring from action movies.
The 58-year-old actor has confirmed that his latest film, Chinese Zodiac, will be his last as an action star as he thinks the world is becoming "too violent."
Speaking at the Cannes Film Festival, where he is launching his new movie, Chan told reporters, "This will be my last big action movie. The world is too violent now. I love fighting but I hate violence."
Chan also wants to show film fans he can act in all types of movies, not just action ones: "I want the audience to know I'm not just about fighting, also I can act. And so day by day, year by year, I said, 'Right, I'm going to show you the real Jackie Chan.' I don't just want to be an action star, I want to be a true actor so for the last 10 years I've done other films like The Karate Kid where I'd rather play an old man."
Click to continue reading Jackie Chan Retiring from Action Movies
© Gear Live Media, LLC. 2007 – User-posted content, unless source is quoted, is licensed under a Creative Commons Public Domain License. Gear Live graphics, logos, designs, page headers, button icons, videos, articles, blogs, forums, scripts and other service names are the trademarks of Gear Live Inc.