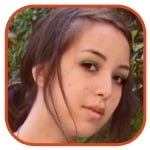 Posted by Robin Paulson Categories: Biopics, Classics, Remakes, Casting, Celebrity Gossip,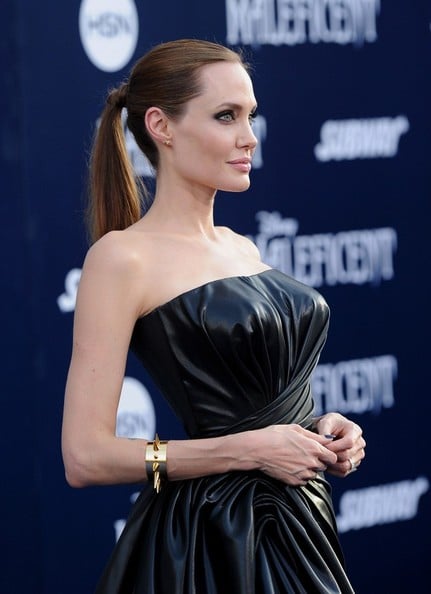 "[Cleopatra is] one of those that you feel like well, maybe that's the one you put everything into and that's where you end it, that's where you finish... In a great way, what could you do beyond that one?"
- Maleficent star Angelina Jolie hints that if she were to take on the role of Cleopatra - whom screen legend Elizabeth Taylor portrayed in 1963 - it would be her last film project as an actress.
(Make sure to check out other notable quotes.)
Read More

| The Daily Mail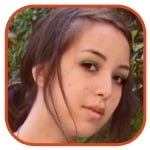 Posted by Robin Paulson Categories: Buena Vista, Disney, Fox Searchlight, MGM, Lionsgate, Warner Bros, Action, Adventure, Biopics, Classics, Drama, Period, Remakes, Romance, Science Fiction, Sequels, Comedy, Sports, Thrillers, Awards, Casting, Celeb News, Celebrity Gossip, Distribution, Scripts, Trailers, Upcoming Releases,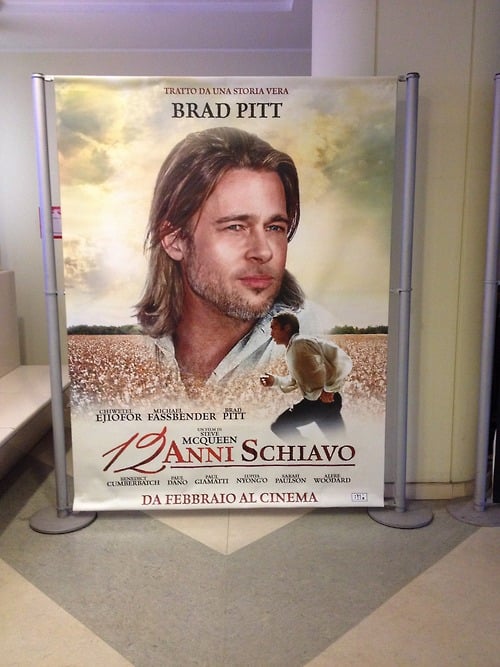 + After a Tumblr user in Italy questioned a 12 Years a Slave poster featuring Brad Pitt (whose role in the film - despite his producing credit - is minimal), Lionsgate released a statement claiming that the advertisements (another similar one featured Michael Fassbender, who is also a supporting actor) were unauthorized and not approved by the filmmakers.
+ Saving Mr. Banks director John Lee Hancock has been picked to rewrite the Magnificent Seven remake, which Tom Cruise was previously attached to work on. No word yet as to who is set to replace Cruise.
+ In doing promotional rounds for his latest film 47 Ronin, Keanu Reeves ruled out any participation from him in the upcoming Point Break remake.
+ Fortunately for Bill & Ted's Excellent Adventure fans, Reeves did state that he's open to doing a third film, which would follow Bill & Ted's Bogus Journey.
Click to continue reading Cinecast: 'Magnificent Seven' Rewrite, Keanu on 'Bill & Ted' Sequel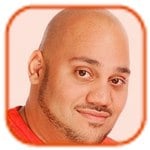 Posted by Andru Edwards Categories: Action, Remakes, Casting,
WWE star Ryback wants to replace Arnold Schwarzenegger in the Terminator franchise.
The 32-year-old professional wrestler - real name Ryan Reeves - has admitted he would love to launch a Hollywood career like fellow wrestler-turned-actor Dwayne Johnson and has had a lifelong ambition to play the cyborg assassin character that propelled Arnold, 66, to worldwide stardom in 1984. "I feel like I'd be the perfect comic book villain. I've always said that I've been waiting for the Terminator remake to happen so that I can take on that role. So if anyone out there is listening - the big guy wants to be the Terminator," he said.
Although Ryback would love to play the famous role, the dedicated grappler would only consider an acting career if it didn't interfere with his grueling wrestling schedule: "I'm a WWE superstar first and foremost and I enjoy working the WWE schedule and I take pride in being able to do all I've done - all the live events since I've been here, and being in all the television tapings and working the full schedule, being on the road five days a week and home a day and a half. If we're able to work something out and if we have a weekend off here and there to do a movie or to go that route and still be a WWE Superstar, then, let's do it!"
Click to continue reading WWE Star Ryback Wants to Replace Schwarzenegger in 'Terminator'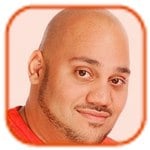 Posted by Andru Edwards Categories: Drama, Mystery, Remakes, Thrillers, Celeb News, Filmmaking, Upcoming Releases,
Josh Brolin wanted to get Park Chan-wook's blessing before he agreed to sign up to the remake of Old Boy.
The actor is to star alongside Elizabeth Olsen in a new version of Park's 2003 violent thriller - which is being directed by Spike Lee - but admitted he did have some reservations beforehand.
"Spike Lee's doing Old Boy and it's different and the same. I wrote an email to Park, who I really love, when I tried to get him to direct Jonah Hex. I was like, 'If you're not completely into this, then we'll find something else to do together.' But then I said, 'I want your blessing to do Old Boy.' He wrote back this beautiful letter and it said, 'I love remakes and I think it's great, just don't do it exactly like we did.'"
Josh, 44, recently revealed the remake of Old Boy will be "severely" violent: "I think we're going to go for it, I think we're going to give 1000 per cent to this one."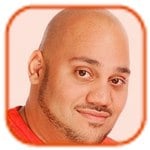 Posted by Andru Edwards Categories: Action, Classics, Foreign, Independent, Remakes, Filmmaking,
Robert Rodriguez "loved" the unauthorized Chinese language remake of Mariachi.
The film director was astounded when he realized a film crew had come from Hong Kong to Mexico and remade his first film and even though they didn't approach him for the rights, wasn't angry about it.
"I saw somebody do a straight remake of El Mariachi, shot for shot. It's called Run, they showed a double feature of it in Austin. It was from Hong Kong, what are you going to do, sue them? They can do whatever they want. I loved it, it was fantastic to watch! It's in Chinese but shot in Mexico, and it's the same, they just remade it without getting the rights, they just went and did it. While you're watching it, you see how they re-did each scene, like 'Wow, they had much more money, oh, there's a helicopter shot, great production value.'"
Click to continue reading Robert Rodriguez Loved the Unauthorized Mariachi Remake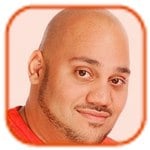 Posted by Andru Edwards Categories: Lionsgate, Action, Adventure, Remakes, Thrillers, Casting, Filmmaking, Rumors, Upcoming Releases,
Ryan Reynolds is being targeted to appear in Highlander.
The Safe House actor is reportedly the frontrunner to take on the lead role in the forthcoming reboot, and though no formal offers have yet been made, sources tell Variety that both the actor and studio Lionsgate-Summit are "very interested" in working together on the project. However, the insiders add that Ryan is also weighing up other offers and could instead pursue other projects.
Plot details for the movie are not yet known, but the original series - which began with a 1986 movie and had several sequels and a TV show - followed an immortal swordsman through the centuries as he battled other immortal warriors.
Juan Carlos Fresnadillo is to direct the movie with Neal Moritz and Peter Davis producing through Moritz's Original Film banner along with Enrique Lopez Lavigne and Belen Atienza.
Ryan's X-Men Origins: Wolverine character, Deadpool, is getting a spin-off movie, though it is not confirmed when work will begin on the project.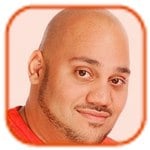 Posted by Andru Edwards Categories: Horror, Musicals, Remakes, Science Fiction, Casting, Celeb News, Upcoming Releases,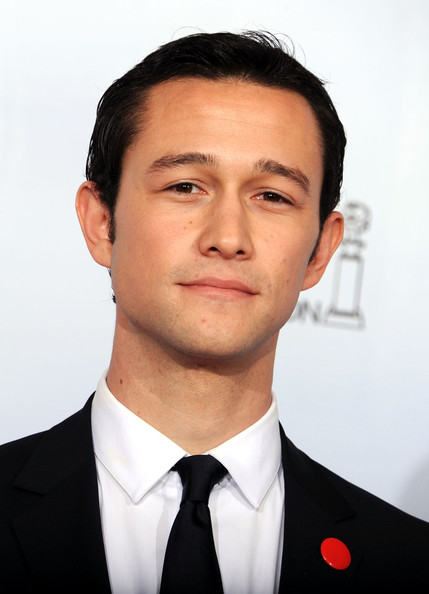 Joseph Gordon-Levitt is set to star in a remake of 1960s movie Little Shop of Horrors.
The Inception actor is in line to portray Seymour, a nerdy florist who has to feed a giant, human-eating plant to keep his fame rising, in the comedy-horror musical motion picture. Glee writer Roberto Aguirre-Sacasa is expected to pen the script for the movie, with Marc Platt - who was behind Broadway production Wicked - producing the film, according to the Hollywood Reporter.
The original 1960s motion picture - which starred Jonathan Haze and Jackie Joseph - has already been remade once in 1986, starring Rick Moranis and Ellen Greene.
Joseph will appear as John Blake in The Dark Knight Rises later this year, and the 31-year-old star is due to direct and star in a new as-yet untitled comedy movie with Scarlett Johansson, which he has written the script for. "I wrote myself a helluva role, one that people wouldn't necessarily thought of me for. This is the first time I finished a feature film I thought was good enough to make into a movie. I've written others, including one mammothy huge sprawling thing that encompasses my entire point of view of everything since I was 20 years old," he explained.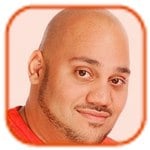 Posted by Andru Edwards Categories: Universal, Action, Horror, Remakes, Thrillers, Casting, Celeb News, Filmmaking, Scripts,
Tom Cruise is to star in a reimagining of Van Helsing.
The Mission: Impossible actor will also produce the remake of the 2004 Hugh Jackman vampire movie alongside Alex Kurtzman and Roberto Orci's K/O Paper Products in one of the pair's first works under their new two-year first-look production deal with Universal Pictures. The film is expected to be released in 2016.
Alex and Roberto will also tackle a remake of The Mummy as part of their new deal and are delighted to be working with Universal Pictures long-term. "We're thrilled to call Universal Pictures our home. From the moment we sat down with Adam Fogelson [chairman], Donna [Langley, co-chairman] , Peter, Jeff and the entire Uni team, there was an instant flow of inspired ideas. They really understand the importance of building a strong creative team and giving our shared projects their full support. We're proud to start making movies that will live as part of Universal's enduring legacy," they said in a statement.
Click to continue reading Tom Cruise to Star in Van Helsing Remake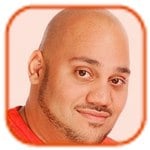 Posted by Andru Edwards Categories: MGM, Horror, Remakes, Thrillers, Celeb News, Filmmaking, Scripts, Upcoming Releases,
Chloe Moretz says the Carrie remake will be "darker and more psychological" than the original.
The Kick-Ass actress has signed up to play the titular role - a bullied schoolgirl who discovers she has psychic powers and uses them to cause havoc in her hometown - in the reboot of the 1976 horror film, and she revealed the movie will have similarities to 2010 psychological thriller Black Swan: "It's darker and much more psychological. More Black Swan. You're really looking into her mind and it really looks into the relationship of Margaret and Carrie. It's set in modern time, so it's a lot different," she said.
The 15-year-old actress confirmed the remake will be based on the Stephen King novel of the same name more than the previous motion picture - which starred Sissy Spacek and Piper Laurie, with Brian De Palma at the helm - even though she admits the film was "one of the best movies ever made."
Click to continue reading Chloe Moretz: Carrie Will be Dark and Psychological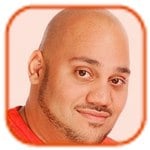 Posted by Andru Edwards Categories: Remakes, Comedy, Scripts, Upcoming Releases,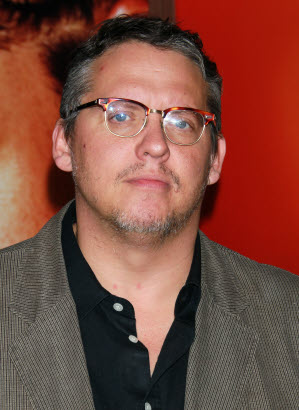 Adam McKay is in talks to direct the remake of comedy Uptown Saturday Night.
The Anchorman director is expected to start work on the project after completing the sequel to the Will Ferrell comedy, which is set for an early 2013 start and 2014 release. Will Smith and Denzel Washington are in line to star in the film with the Men in Black star and James Lassiter's Overbrook Entertainment developing the movie, Deadline reports.
The 1974 motion picture - which starred Bill Cosby, Sidney Poitier, Harry Belafonte and Flip Wilson - sees friends Steve Jackson (Sidney) and Wardell Franklin (Bill) partying at a illegal nightclub when they are forced to hand over their wallets to masked bandits. But the day after Steve learns that his wallet contained a winning lottery ticket, so the pair enlist the help of underworld crime bosses and fake detectives as they set out to get his winnings back.
Timothy Dowling - who wrote the script for This Means War - is in line to pen the movie and he has previously described the film as having a "similar tone" to 2009 comedy The Hangover.
Click to continue reading Adam McKay to Direct Uptown Saturday Night Remake?
© Gear Live Media, LLC. 2007 – User-posted content, unless source is quoted, is licensed under a Creative Commons Public Domain License. Gear Live graphics, logos, designs, page headers, button icons, videos, articles, blogs, forums, scripts and other service names are the trademarks of Gear Live Inc.