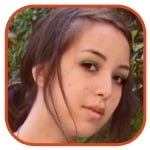 Posted by Robin Paulson Categories: Universal, Action, Science Fiction, Box Office, Filmmaking,
"I felt I had a new understanding of what went into making a blockbuster [after making Hancock]... I got a taste of a film's global power. But I discounted the effect of Will Smith on Hancock's success. I thought I could pull off Battleship without a big star."
- Director Peter Berg explains why he thinks that Battleship failed at the box office.
(Make sure to check out other notable quotes.)
Read More

| The Hollywood Reporter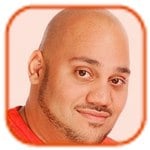 Posted by Andru Edwards Categories: Biopics, Drama, Independent, Celeb News, Filmmaking, New Releases,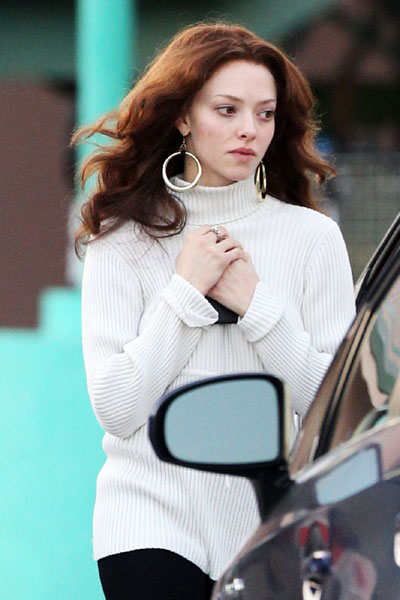 Amanda Seyfried feared her latest acting role would ruin her Hollywood career.
The 27-year-old actress appears naked in her new movie, Lovelace, in which she plays a 1970's porn star, and despite calling the experience "liberating," the blonde star believes taking on the role was a huge risk. "This is the riskiest thing that's happening in Hollywood right now. The first thing you think about is that it could ruin my career," she said.
The L' actress previously claimed that despite her initial hesitations to appear naked on the big screen, it was much easier than she thought it would be:
"It's funny, because I felt liberated when I was doing it. I'm sure people that are very protective of me wouldn't feel very comfortable with that, but it's like, what's the big deal? Growing up I was made to feel nudity was wrong because everything was always censored in movies, and it was just like, why are we covering ourselves up? It didn't seem as scary as I thought it was [going to be]. It was astonishing how quickly I was able to jump in whole-heartedly."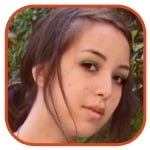 Posted by Robin Paulson Categories: Buena Vista, Disney, Adaptation, Adventure, Family, Filmmaking, Upcoming Releases,
"These little kids would visit the set, and I would think, 'Oh, I am a Disney character,' so I would go over to them, and say, 'Hi there.' They would just scream. One little kid even said, 'Mommy, please make the mean witch stop talking to me.' [My daughter] Vivienne was the only 4-year-old who didn't scream when she saw me."
- Angelina Jolie talks about reactions to her costume on the set of Maleficent at Disney's D23 Expo.
(Make sure to check out other notable quotes.)
Read More

| People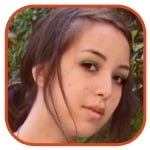 Posted by Robin Paulson Categories: Warner Bros, Adaptation, Classics, Family, Remakes, Celebrity Gossip,
Although it's been 8 years since Tim Burton's adaptation of the Roald Dahl novel Charlie and the Chocolate Factory hit theaters, Gene Wilder - who portrayed the title role in the 1972 adaptation of the book Willy Wonka & the Chocolate Factory -is still rather upset that it was made.
The 80 year-old screen veteran made an apperance at an event in New York, where he was asked his opinion of Burton's take of the classic children's tale. "I think it's an insult. It's probably Warner Bros.' insult," Wilder said.
While the Young Frankenstein actor didn't necessarily have good things to say about Burton, he did compliment his frequent collaborator, Johnny Depp: "Johnny Depp, I think, is a good actor, but I don't care for that director. He's a talented man, but I don't care for him doing stuff like he did."
Wilder may not be acting in Hollywood anymore, but he has recently taken to writing; his second book, Something to Remember You By, is due in bookstores soon.
Read More

| Moviefone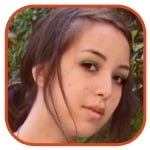 Posted by Robin Paulson Categories: Action, Thrillers, Casting, Celeb News,
"Toymakers will tell you they won't sell enough, and movie people will point to the two terrible superheroine movies that were made and say, 'You see? It can't be done.' It's stupid, and I'm hoping The Hunger Games will lead to a paradigm shift. It's frustrating to me that I don't see anybody developing one of these movies. It actually pisses me off. My daughter watched The Avengers and was like, 'My favorite characters were the Black Widow and Maria Hill,' and I thought, 'Yeah, of course they were. I read a beautiful thing Junot Diaz wrote: 'If you want to make a human being into a monster, deny them, at the cultural level, any reflection of themselves.'"
- Buffy the Vampire Slayer creator and The Avengers director Joss Whedon shares his frustrations regarding the lack of women superheroes in today's films.
(Make sure to check out other notable quotes.)
Read More

| The Daily Beast via Jezebel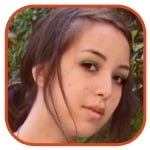 Posted by Robin Paulson Categories: MGM, New Line, Adaptation, Adventure, Drama, Sequels, Celeb News, New Releases,
"Before they started shooting, back in 2008, one of the producers did ask if I would be interested. I said, 'You do know, don't you, that Aragorn isn't in The Hobbit? That there is a 60-year gap between the books?'"
- Lord of the Rings actor Viggo Mortensen shares why he wasn't in The Hobbit: An Unexpected Journey (in which LOTR castmates Ian McKellen and Elijah Wood appeared).
(Make sure to check out other notable quotes.)
Read More

| Huffington Post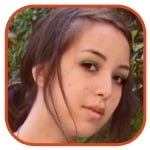 Posted by Robin Paulson Categories: Drama, Celebrity Controversy, New Releases,
For someone already accused of a serious sex crime here in the States, director Roman Polanski probably should have kept his recent comments at the Cannes Film Festival to himself.
The 79 year-old auteur has come under fire for his sexist remarks made at the film festival, where he is promoting his latest movie Venus in Fur. When asked how his view of women has changed over the years, Polanski uttered some eyebrow-raising words:
"Offering flowers to a lady has become indecent. I think to level the genders — it's purely idiotic. I think it's a result… of progress in medicine. I think that the Pill has changed greatly the woman of our times, 'masculinizing' her — how would you say it? [...] I think that it chases away the romance from our lives and that's a great pity."
As if he didn't already have enough people up in arms against him for the allegations made against him regarding the minor, Polanski surely now has many women signed up to boycott his work. Is anyone else wondering what his wife Emmanuelle Seigner thinks of all this?
Read More

| Jezebel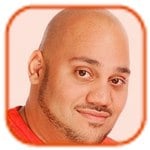 Posted by Andru Edwards Categories: Biopics, Drama, Period, Romance, Celeb News, Filmmaking, New Releases,
Michael Douglas says it is tough filming sex scenes because "everybody is a judge." The 68-year-old actor believes cast, crew and eventually moviegoers are more critical of love scenes because everyone can relate to erotic acts, as opposed to action and shooting scenes.
Michael - who has a gay sex scene with Matt Damon in new biopic Behind the Candelabra about pianist Liberace - said, "The hardest thing about sex scenes is that everybody is a judge. I don't know the last time you murdered somebody or blew anyone's brains out, but everyone has had sex, and probably this morning, which means everyone has an opinion on how it should be done."
Michael - who was diagnosed with stage four throat cancer in 2010 from which he has made a full recovery - now wants to make the most of his life and career while he can because he now knows how fragile life is: "In the past, on purpose, I've never known what movie I'm going to do next. I never knew how it would feel when I finished a picture. Now it feels great to be back at work. Maybe that's the benefit of taking a break with cancer."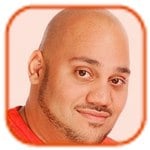 Posted by Andru Edwards Categories: Casting, Celeb News,
Christoph Waltz was worried being half-Austrian and half-German would affect his career. The Oscar-winning actor almost quit acting when he was told he was unlikely to break Hollywood and would probably be cast in supporting roles as a German Nazi for the rest of his life because of his thick Austrian accent.
"I was introduced to Paul Kohner years ago, who was the most powerful agent in the 30s. He was at the end of his career and I was at the beginning of my career - he actually knew my grandfather. He said, 'Of course I can do something for you in Hollywood, that's not the problem. But you have to ask yourself, do you want to spend the rest of your life walking through the background yelling "Heil Hitler?"' And that was probably the most valuable thing he said to me. I said, 'No, thank you,' and went back to Europe."
Christoph, 56, is ironically best known for his Best Supporting Actor Oscar win for his role as Nazi Colonel Hans Landa in Quentin Tarantino's Inglourious Basterds.
Click to continue reading Christoph Waltz Worried Nationality Would Hurt His Career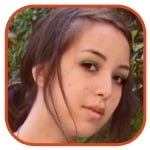 Posted by Robin Paulson Categories: Sony, Drama, Romance, Sequels, Celebrity Gossip, Filmmaking, New Releases,
"Rick's very laid-back. Ethan and I are crazy and animated because we are in the moment of those characters. Rick's ten years older. We're, like, here trying to figure out what's going on, and Rick has probably figured it out but he's letting us figure it out for ourselves... He feels like God sometimes."
- Julie Delpy describes her relationship on set with director Richard Linklater and Ethan Hawke, with whom she's worked on Before Sunset, Before Sunrise, and now Before Midnight.
(Make sure to check out other notable quotes.)
Read More

| Vulture

© Gear Live Media, LLC. 2007 – User-posted content, unless source is quoted, is licensed under a Creative Commons Public Domain License. Gear Live graphics, logos, designs, page headers, button icons, videos, articles, blogs, forums, scripts and other service names are the trademarks of Gear Live Inc.