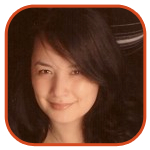 Posted by Veronica Santiago Categories: Warner Bros, Action, Adaptation, Adventure, Period, Scripts,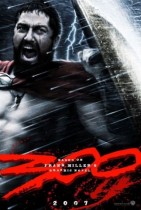 Death, schmeath. If a sequel needs to be made, Hollywood is willing to overlook a few technicalities.
Although most of the characters in the epic 300 were killed off, Legendary Pictures is going on with plans to produce a follow-up. How could that possibly happen? Good question. But that's Frank Miller's job to figure out. Miller, who wrote the original graphic novel the first movie was adapted from, could elect to craft a prequel to the 2007 smash.
Assuming he is pleased with the final concept, Zack Snyder does intend to helm the second installment. In the meantime, he still has to wrap production on Watchmen. No target date for the next 300 saga has yet been announced.
Read More

|
Variety
Although Paramount was quick to greenlight a Cloverfield sequel back in January, the director of the original monster flick says plans are currently on hold. Smartly enough, the filmmakers (Matt Reeves, producer J.J. Abrams, writer Drew Goddard) have decided they'd like to wait until they actually come up with an interesting story.
While ideas for a sequel - or a prequel - have been tossed around, Reeves told SCI FI Wire that nothing has really stood out so far. "We're still kind of toying with what it's going to be and whether or not we're going to find something that will be as exciting for us to make and, hopefully, for an audience to watch. So we'll see. It's really in the baby, baby stages. And right now it's definitely on hold until we come up with what that would be."
Well, whatever the trio eventually decides - the film better not have a shaky cam involved. Otherwise, they can simply count me out.
Read More

|
Sci Fi Wire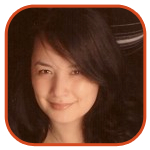 Posted by Veronica Santiago Categories: Warner Bros, Action, Drama, Sequels, Thrillers, Rumors,
Is it possible to have too much of a good thing?
While we've grown accustomed to sequel news as of late (e.g. Indiana Jones, Rambo, Beverly Hills Cop), here's something we haven't heard a while: we might soon just see a follow-up to an actual Academy Award winner.
In interview with MTV, Mark Wahlberg confirms that Martin Scorsese (with screenwriter William Monahan) may be developing a sequel and a prequel for The Departed. While some may be surprised by this announcement, the idea is not completely far-fetched. The 2007 winner for Best Picture was a remake of Infernal Affairs, a Chinese movie that also spawned two other films.
Click to continue reading Will There Be a Departed Trilogy?
Read More

|
MTV Movies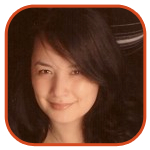 Posted by Veronica Santiago Categories: Paramount, Adventure, Science Fiction, Sequels, Casting, Upcoming Releases,
Although details about the future Star Trek film have been kept closely guarded, there is one thing we do now know: the movie may eventually become one of three.
In an interview with MTV, actor Simon Pegg admitted that the decision to lock himself into the role as Scotty was something that initially worried him.
Click to continue reading Several Star Trek Films Potentially on Tap
Read More

|
MTV News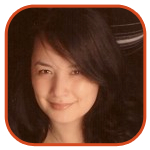 Posted by Veronica Santiago Categories: MGM, New Line, Action, Adaptation, Adventure, Drama, Sequels, Casting, Upcoming Releases,
If you were hoping to see Ian McKellen in the future adaptation of The Hobbit, you can rest comfortably. The actor is more than willing to participate in the project. Now it's just a matter of him being asked.
On his personal website, the veteran of the Lord of the Rings trilogy expressed a desire to once again travel back in time and resurrect his Oscar-nominated role. And if Peter Jackson has any say, he will. But the two scheduled prequels are now in the hands of an entirely new director (Guillermo del Toro, Pan's Labyrinth), and he has yet to give McKellen the greenlight.
Click to continue reading Will Ian McKellen Return to The Hobbit?
Read More

|
MTV

Posted by David Onda Categories: 20th Century Fox, Action, Adventure, Science Fiction, Sequels, Thrillers, Casting, Filmmaking, Rumors, Upcoming Releases, Short FilmCrunch,
Fanboys everywhere are squealing with glee as Twentieth Century Fox announces that they have set a date for the eagerly awaited and horribly titled X-Men Origins: Wolverine. The film will hit theaters on May 1, 2009 and, of course, star Hugh Jackman as Marvel's short-tempered, adamantium-clawed mutant. In addition to release date excitement, Variety reports that Liev Schreiber is in talks to play a younger version of William Stryker, Wolverine's nemesis who was played by Brian Cox in X2.
What excites me? Rumors that the film (to be directed by Tsotsi's Gavin Hood), which will be partially filmed in New Orleans, will include the previously left out X-man, Gambit. If I had a dollar for every playing card I lost/ruined by imitating the cartoon version of the Cajun mutant, I'd be freakin' rich.
A few other new mutants (as well as returning ones) are expected to make appearances. Fox is also trying to get the origin story of X-Men villain Magneto off the ground and into theaters.
Read More

| Variety

© Gear Live Media, LLC. 2007 – User-posted content, unless source is quoted, is licensed under a Creative Commons Public Domain License. Gear Live graphics, logos, designs, page headers, button icons, videos, articles, blogs, forums, scripts and other service names are the trademarks of Gear Live Inc.