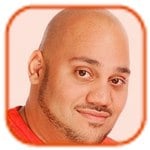 Posted by Andru Edwards Categories: Buena Vista, Disney, Action, Adaptation, Adventure, Science Fiction, Sequels, Celebrity Gossip, Filmmaking, Rumors, Upcoming Releases,
Scarlett Johansson's pregnancy could delay filming for The Avengers: Age of Ultron.
The 29-year-old actress is reportedly due to welcome her first child into the world with her fiance Romain Dauriac, 31, in August, but shooting for her upcoming movie, which kicks off on April 5, may need to be re-scheduled to fit around her growing baby bump.
The blonde beauty plays Natasha Romanoff in the superhero film, which sees her squeeze into a figure-hugging catsuit and bosses are reportedly keen to shoot her scenes as soon as possible. "Shooting for the superhero sequel will need a bit of rearranging. They're going to fast-track her scenes," a source said.
Meanwhile, Scarlett and Romain's baby news comes just six months after the French creative agency boss popped the question with a vintage Art Deco ring last year. However, the Captain America: The Winter Soldier star has previously said she and Romain don't want to "rush" tying the knot as "being engaged is an exciting time to enjoy and to really savor."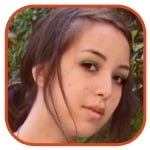 Posted by Robin Paulson Categories: Paramount, Adaptation, Drama, Period, Religious, Celebrity Gossip, Filmmaking, Upcoming Releases,
Emma Watson was forced to take method acting to whole other level while filming Noah.
In an article for Wonderland magazine - which the 23-year-old guest edited - Emma revealed that she became sick after drinking some dirty water on set, where director Darren Aronofsky banned plastic water bottles: "I was so tired one morning I picked up a mug from my trailer and drank some stagnant water that had been there for the duration. I was so ill... Having no water bottles on set at five in the morning, when you're exhausted and delirious, wasn't ideal."
When she told Aronofsky that she wasn't feeling well, the director instructed her to use it for her scene. "I turned round to the bus and was like: 'Is he joking?' and there was deadly silence," Emma recalled.
Fans will see whether or not Aronofsky's directing methods work when Noah hits theaters March 28.
Read More

| The Daily Mail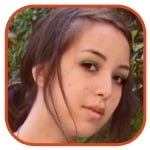 Posted by Robin Paulson Categories: Buena Vista, Columbia Pictures, Disney, Lionsgate, Sony, Action, Adaptation, Drama, Foreign, Horror, Period, Science Fiction, Sequels, Thrillers, Casting, Celebrity Gossip, Distribution, Filmmaking, New Releases, Scripts, Trailers, Upcoming Releases,
+ It's a good thing that Jennifer Lawrence's white dress from American Hustle only cost $3.99 for a yard of the fabric: costume designer Michael Wilkinson revealed that the actress got into some trouble eating Doritos while in costume. Yeah, we're not surprised, either.
+ Disney/Marvel announced that the sequel to Thor: The Dark World has been greenlit, adding that Christopher Yost (who co-wrote Thor: The Dark World) and Craig Kyle (who produced both Thor films) are set to write it.
+ Twilight alum Nikki Reed has been cast in horror film Email, which will be set in Singapore. Perhaps this latest American-take-on-Asian-horror project will serve as her springboard onto bigger projects, as it seemed to do for Naomi Watts (almost forgot that she was in The Ring, eh?).
+ Forest Whitaker will be taking a step behind the camera to direct Lionsgate's adaptation of the best-selling book The Shack.
Click to continue reading Cinecast: JLaw Worried 'American Hustle' Costumer, 'Thor 3' a Go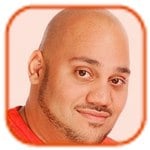 Posted by Andru Edwards Categories: Summit Entertainment, Drama, Thrillers, Celeb News, Filmmaking, Upcoming Releases,
Noomi Rapace doesn't "need to be polite" when she works with Tom Hardy.
The Swedish actress appears alongside the Batman: The Dark Knight Rises star in Soviet-era thriller Child 44, and says their on screen chemistry comes from being such good friends off-camera:
"I met Tom two years previously and we were looking for something to work on. What was really great was that we know each other really well, and we really trust each other, so we don't need to be polite, we don't need to start from zero. We could just melt into the next one. We had so much for free. It felt like we were this gypsy family coming from New York with all our family and the next stop was Prague [in The Czech Republic]."
Noomi also told how one of the main reasons she wanted to become an actress and travel the world was so it got her away from the cold winters of her native Sweden, but also acknowledged they were always a good time for her creatively. "Because it's dark and cold out, it forces people to be creative, you can't just sit and hang out. For six months it's dark and lonely and forces some creativity," she added.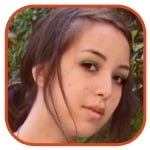 Posted by Robin Paulson Categories: Columbia Pictures, FOCUS, IFC Films, Lionsgate, Action, Adaptation, Documentary, Drama, Romance, Science Fiction, Sequels, Comedy, Celeb News, Celebrity Gossip, Distribution, Filmmaking, New Releases, Trailers, Upcoming Releases,
+ Ocean's Eleven director Steven Soderbergh is set to make his debut as a theater director for an off-Broadway play starring Chloe Moretz. Titled The Library, the play - which was penned by Side Effects writer Scott Z. Burns - centers on the subject of gun violence.
+ Staying true to his previous Twitter announcement about retiring, Shia LaBeouf has now exclaimed on the social networking site that he's no longer famous.
+ The upcoming Roger Ebert documentary, Life Itself, is set to debut at Sundance this Sunday.
+ Filming Fifty Shades of Grey continues in Vancouver as new photos of Dakota Johnson and Jamie Dornan on set have been released.
+ You might hate her on American Horror Story, but the new trailer for Adult World might make you fall for Emma Roberts, who plays an aspiring poet trying to "cut the umbilical cord" by getting a job at an adult bookstore.
Click to continue reading Cinecast: Soderbergh to Direct a Play, Shia Isn't Famous, Ebert Doc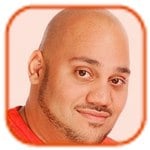 Posted by Andru Edwards Categories: Paramount, Biopics, Period, Comedy, Celeb News, Filmmaking, New Releases,
Leonardo DiCaprio needed "a lot of chiropractic work" after filming The Wolf of Wall Street.
The 39-year-old actress portrays notorious stockbroker Jordan Belfort in the movie, and he was advised by the banker on how to act in a scene where he had to crawl to a car while on drugs - and he found mimicking his moves incredibly painful.
"I didn't know anything about Quaaludes, and he had taken a tremendous amount of them. I videotaped him on the floor, rolling around, and he really articulated to me that you have every intention of going to a certain destination, but your body doesn't go along with you. We shot it for, like, a week, and it was a lot of chiropractic work for me because it was incredibly painful," he told The New York Post.
Meanwhile, Leonardo's co-star Jonah Hill admits he wouldn't use the expletive-filled language of the movie in his everyday life: "I'm happy to be in Scorsese's movie. I try not to use those phrases at home. But the script's so brutally honest I didn't mind saying them.
Click to continue reading Leonardo DiCaprio Reveals Filming Agony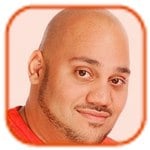 Posted by Andru Edwards Categories: Paramount, Biopics, Comedy, Filmmaking, New Releases,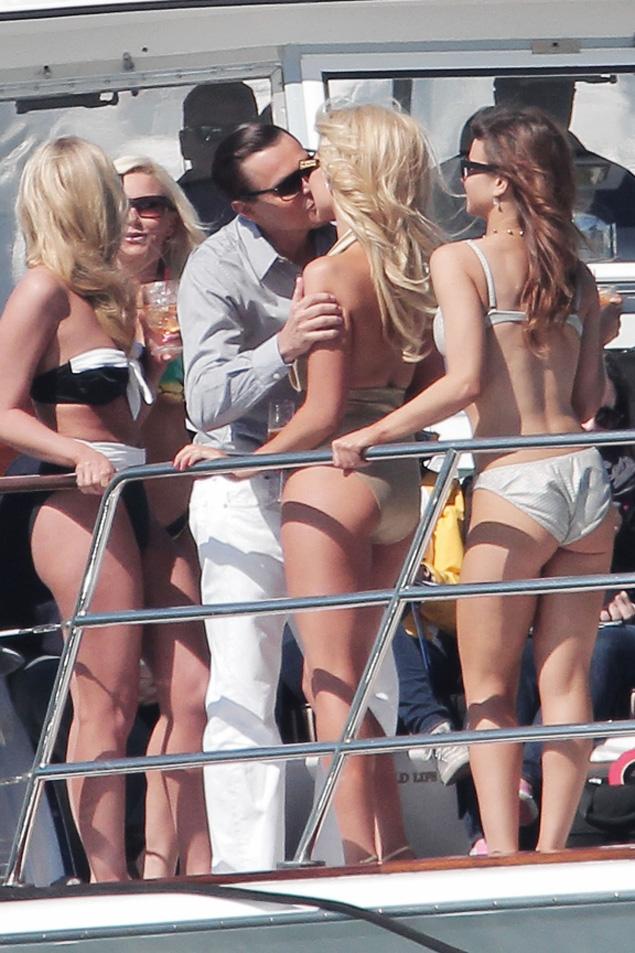 Margot Robbie violently slapped Leonardo DiCaprio on the set of The Wolf of Wall Street.
The 23-year-old actress got caught in the moment while filming Martin Scorsese's new black comedy and accidentally hit her A-list co-star hard across the face, much to her horror. However, the 39-year-old hunk - who plays womanizing stockbroker Jordan Belfort - was impressed with her courage and asked her to do it again.
"I got a little lost in the moment. I slapped his face and said, 'F**k you!' There was a stunned silence then they all burst out laughing. I'd thought they were going to sue me. I apologized profusely but Leo said, 'That was brilliant. Hit me in the face again!'" she told GQ.
Meanwhile, Margot has admitted she finds it hard maintaining a slender figure for the cameras and tends to yo-yo diet because she can't resist fatty food. "I don't have a very good diet. I love beer, fries, burgers, but if I have to get in a bikini then I ear carrot sticks for three days. I'm one extreme or the other. I'm not good at doing moderation," the blonde bombshell joked.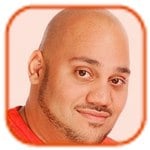 Posted by Andru Edwards Categories: Paramount, Biopics, Drama, Comedy, Celeb News, Filmmaking, Upcoming Releases,
Jonah Hill has confirmed Leonardo DiCaprio was throwing up on the set of The Wolf of Wall Street.
The actor decided to take revenge on his co-star for "basically beat[ing] the c**p" out of him for six months while filming Martin Scorsese's new black comedy, and tricked Leonardo into eating so much sushi that the A-list actor was "throwing up into a waste bin."
Jonah used his improvisation skills to insist, "No, you have it," in every take of a scene in which his character was supposed to scoff the Japanese delicacy, and the raw fish obviously didn't agree with Leonardo. When asked if the Titanic hunk had got his own back yet, Jonah joked to E! News, "Well, now he is! Since you asked him that question he's probably going to beat me up again!"
Aside from the vomit-inducing prank, Jonah claims the pair got on brilliantly while making the film based on New York stockbroker Jordan Belfort's memoir and believes their chemistry shines through on screen. "No, he's the greatest. I was really happy with how [his and Leo's characters'] relationship is, you know the business partners and best friends, and I think if I didn't love and respect Leo and have that love for him, that wouldn't have come through as much as it did," Jonah explained.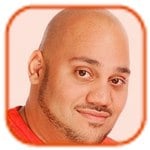 Posted by Andru Edwards Categories: Warner Bros, Comedy, Sports, Celebrity Gossip, Home Entertainment, New Releases,
Robert De Niro punched Sylvester Stallone "a couple of times" while filming Grudge Match.
The Rocky Balboa star admits he wanted to take the boxing scene in the comedy movie further than acting, so he allowed De Niro, who has two Oscar Awards under his belt, to smash him across the face and knock him to the floor to make it feel like a real fight.
"I told him [De Niro], 'In here, your Oscars are not going to help you pal, you're in Rockyland.' He was very feisty, he took a good shot. It was very, very hard, the training. He hit me a couple of times because, you know, you want to get that realism. But when I saw him take some falls and I took some falls I said, 'This is getting good, this is not a joke fight,'" Stallone said.
However, the 67-year-old actor admits jumping into the ring with De Niro, 70, was harder than he thought it would be because they couldn't pull off the same stunts they could during their younger years. Although, he believes the film - which follows a pair of ageing boxing rivals who are coaxed out of retirement to fight one last time - suited him down to the ground because it was very "age appropriate." Stallone explained, "We weren't jumping around like we were 22, even though I wanted to; I wasn't able to."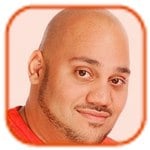 Posted by Andru Edwards Categories: Paramount, Period, Sequels, Comedy, Filmmaking, Upcoming Releases,
Will Ferrell stole a bus while filming Anchorman 2: The Legend Continues.
The 46-year-old actor almost ended up behind bars after he hijacked the single-deck vehicle with his co-stars and whizzed around Atlanta, Georgia, the stunt attracted the attention of police who followed them around the city. "On a lunch break, we stole a city bus, and we were just driving it through the streets of Atlanta and the cops were chasing us. It was art imitating life. We were gone for four hours, and then we hopped out of the bus and said, 'Hey, it's us,' and everyone had a big laugh," he recalled.
Meanwhile, the funnyman admits he was surprised by Kanye West, who has a cameo appearance in the sequel, and his passion for comedy, and admired his creativity and dedication to his career: "That was really fascinating because he came on the set and he was the exact antithesis of what you thought he'd be. He was such a fan of comedy, he was almost reverential and quiet around us. He stayed for two days. He wanted to hang around the whole time, but he's probably the most prolific, creative person I've ever been around, because while he was off set he was on the phone talking about a photo shoot, he was writing down lyrics. His mind is constantly working."
Click to continue reading Will Ferrell Stole a Bus During 'Anchorman 2' Filming
© Gear Live Media, LLC. 2007 – User-posted content, unless source is quoted, is licensed under a Creative Commons Public Domain License. Gear Live graphics, logos, designs, page headers, button icons, videos, articles, blogs, forums, scripts and other service names are the trademarks of Gear Live Inc.