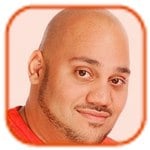 Posted by Andru Edwards Categories: Magnolia, Drama, Celebrity Gossip, Celebrity Controversy, Rumors, Upcoming Releases,
Shia Labeouf will not attend the Nymphomaniac premiere in New York.
The troubled actor reportedly has a "scheduling conflict" that will see him absent from the screening of the erotic film at Museum of Modern Art (MoMA) next Thursday, the New York Post newspaper's Page Six column reports.
Though he is blaming a scheduling conflict, the 27-year-old actor has been vocal about a desire to "retire" from the public eye after he was accused of plagiarizing author Daniel Clowes' graphic novellas, Justin M. Damiano, for his short film HowardCantour.com.
Taking to Twitter earlier this year, he wrote, "In light of the recent attacks against my artistic integrity, I am retiring from all public life."
Shia made headlines in February when he stormed out of a Nymphomaniac press conference in Berlin after quoting French former soccer player Eric Cantona before arriving on the red carpet for the film's German premiere wearing a paper bag on his head that said, "I am not famous anymore."
Click to continue reading Shia Labeouf Won't Attend 'Nymphomaniac' Premiere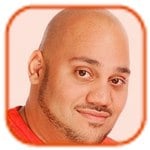 Posted by Andru Edwards Categories: Magnolia, Drama, Celeb News, New Releases,
Charlotte Gainsbourg is considering quitting acting because she is finding it difficult ageing on screen.
The 42-year-old singer-and-actress - who has three children with partner Yvan Attal - finds it "distressing" to see how her looks have changed and knows she needs to "make peace" with the changes if she doesn't want to give up her career.
"I don't like aging and I can see it happening. I find it very distressing. Movies are getting hard for me. I don't want to be embarrassed by my appearance when I see myself on film. So I don't have a choice really, either I make peace with the fact that I'm aging and that my face is getting harsher, or I don't and I quit acting."
The Nymphomaniac star always thought the anxiety she experienced turning 40 would have abated by now: "I find it truly horrible, this between two ages thing - neither too old but no longer young either. I thought turning 40 was the peak, the epitome of horror, but it doesn't get better. The decline doesn't stop. I used to think only attractive people suffered from this, but I can assure you plain women like me - although I don't think I'm ugly - suffer quite hard."
Click to continue reading Charlotte Gainsbourg: Aging May Stop Me From Acting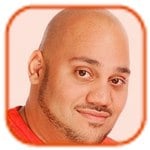 Posted by Andru Edwards Categories: Magnolia, Drama, Celebrity Gossip, Filmmaking, New Releases,
Shia LaBeouf wanted to wear a penis cam for Nymphomaniac.
The 27-year-old actor - who plays Jerome in the risque drama about a woman's erotic journey from birth to the age of 50 - asked director Lars Von Trier if he could put a filming device on his manhood while shooting the sex scenes to give viewers the "full experience."
"Shia had wanted Von Trier to put a camera on his penis while filming, so that audiences could have the full experience," a source told The New York Post.
However, the cheeky close-up would have been too much for the audience and his co-stars, so the idea was scrapped.
Meanwhile, it is believed the star's recent antics - including showing up to the film's premiere wearing a paper bag over his head and pulling his own tooth out to get into his role for Fury - could be costing him potential parts in upcoming movies. However, insiders insist his erratic behaviour is all part of a "performance art" hoax. "Everyone who knows Shia is in on the joke. It's all part of an act," the source said.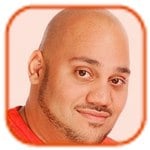 Posted by Andru Edwards Categories: Magnolia, Drama, Celeb News, Celebrity Gossip, New Releases,
Shia LaBeouf wore a brown paper bag over his head to the German premiere of his new movie.
The 27-year-old actor, who announced he was retiring from "all public life" last month, refused to show his face at a red carpet screening of Nymphomaniac in Berlin on Sunday night. He cut two eye holes into the bag and wrote the words "I'm Not Famous Anymore" in black capital letters on it before placing it over his head and attending the event in a dapper tuxedo, according to gossip website TMZ.com.
The Transformers star was clearly eager to make a statement just an hour after storming out of a press conference for the movie. When asked if it was uncomfortable filming sex scenes for the movie, Shia let his co-star Stacy Martin answer first. After hesitating for a moment, the dishevelled-looking star, who was missing a bottom tooth, then quoted retired French soccer player Eric Cantona's famous words to answer unwanted media attention: "When the seagulls follow the trawler, it's because they think sardines will be thrown into the sea. Thank you very much."
He then walked off stage much to the amusement of Stacy.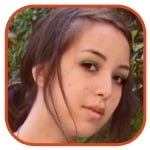 Posted by Robin Paulson Categories: Buena Vista, Columbia Pictures, Disney, Lionsgate, Sony, Action, Adaptation, Drama, Foreign, Horror, Period, Science Fiction, Sequels, Thrillers, Casting, Celebrity Gossip, Distribution, Filmmaking, New Releases, Scripts, Trailers, Upcoming Releases,
+ It's a good thing that Jennifer Lawrence's white dress from American Hustle only cost $3.99 for a yard of the fabric: costume designer Michael Wilkinson revealed that the actress got into some trouble eating Doritos while in costume. Yeah, we're not surprised, either.
+ Disney/Marvel announced that the sequel to Thor: The Dark World has been greenlit, adding that Christopher Yost (who co-wrote Thor: The Dark World) and Craig Kyle (who produced both Thor films) are set to write it.
+ Twilight alum Nikki Reed has been cast in horror film Email, which will be set in Singapore. Perhaps this latest American-take-on-Asian-horror project will serve as her springboard onto bigger projects, as it seemed to do for Naomi Watts (almost forgot that she was in The Ring, eh?).
+ Forest Whitaker will be taking a step behind the camera to direct Lionsgate's adaptation of the best-selling book The Shack.
Click to continue reading Cinecast: JLaw Worried 'American Hustle' Costumer, 'Thor 3' a Go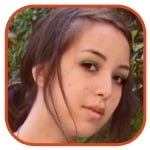 Posted by Robin Paulson Categories: Drama, Foreign, Celebrity Gossip, Filmmaking, Rumors,
Little truth has been spilled about Lars von Trier's upcoming film Nymphomaniac, and while many who work on the film would like to keep it that way, its producer Louise Vesth opened up about some of the new techniques the Danish director will be implementing in the sex scenes.
When actor Shia LaBeouf went around claiming that he'd be having real sex on camera, he was only partially correct. Instead, von Trier will film the sex scene twice: once with the actors and again with their doubles. In post-production, the doubles' nether regions will be superimposed onto the actors', making it appear as though they were truly getting physical.
"We shot the actors pretending to have sex and then had the body doubles who really did have sex and in post we will digital impose the two. So above the waist it will be the star and the below the waist it will be the doubles," Vesth explained.
The complicated post-production work cost the film an unveiling at Cannes, but it is expected to hit theaters this December.
Read More

| The Hollywood Reporter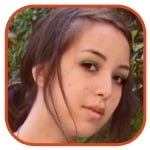 Posted by Robin Paulson Categories: Columbia Pictures, Fox Searchlight, MGM, Action, Biopics, Drama, Period, Remakes, Science Fiction, Sequels, Comedy, Casting, Celeb News, Celebrity Gossip, Filmmaking, Trailers, Upcoming Releases,
+ Photos of Nicole Kidman getting into character as Grace Kelly have been released. Kidman will portray the Hollywood starlet-turned-royalty in the biopic Grace of Monaco, set in 1962. Not surprisingly, she looks as effortlessly chic and classy as the late Oscar winner.
+ The Killing star Joel Kinnaman was snapped up in Toronto while filming scenes for the upcoming remake of RoboCop, which sees him starring as the eponymous character.
+ The intriguing dynamic between Alfred Hitchcock and his wife Alma is on display in the new trailer for Sacha Gervasi's Hitchcock. One can easily see from the clips that both Anthony Hopkins and Helen Mirren are clear Oscar contenders with their potrayals of the married couple.
+ Uma Thurman is the latest actress cast in Lars von Trier's controversial Nymphomaniac. There is no word yet as to who she will play in the film, which marks her first collaboration with the Danish auteur.
Click to continue reading Cinecast: Kidman Channels Grace Kelly, Uma Joins Von Trier Film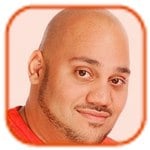 Posted by Andru Edwards Categories: Drama, Romance, Celebrity Gossip,
Shia LaBeouf sent "sex tapes" to director Lars von Trier to get his role in Nymphomaniac.
The 26-year-old actor claims he showcased a different aspect of his talents to the filmmaker by sending him intimate footage of himself and his girlfriend in order to land a role in the forthcoming movie, which is expected to include scenes of real sex.
"I don't know what it's gonna be until I get out there. I know he's a very dangerous director, I know we're trying to do something different. It's not your typical film. It's about what it's about. I sent him videotapes of me and my girlfriend having sex and that's how I got the job," he said, speaking on Chelsea Lately.
Shia has previously said Lars will make the cast do everything "for real" in the movie, and anything too explicit will be "blurred." He said, "[The movie] is what you think it is. It is Lars von Trier, making a movie about what he's making. For instance, there's a disclaimer at the top of the script that basically says we're doing it for real. Everything that is illegal, we'll shoot in blurred images. Other than that, everything is happening."
© Gear Live Media, LLC. 2007 – User-posted content, unless source is quoted, is licensed under a Creative Commons Public Domain License. Gear Live graphics, logos, designs, page headers, button icons, videos, articles, blogs, forums, scripts and other service names are the trademarks of Gear Live Inc.