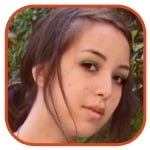 Posted by Robin Paulson Categories: Foreign, Horror, Science Fiction, Thrillers, Filmmaking, Upcoming Releases,
"In the end, the nude scene was a bigger deal for her than it was for me. I'm totally comfortable in my own skin. The worst part was that I was bloody cold."
- Adam Pearson, who suffers from genetic disorder neurofibromatosis, revealed that he had no problem filming a nude scene with Scarlett Johansson for the sci-fi thriller Under the Skin.
(Make sure to check out other notable quotes.)
Read More

| Daily Mail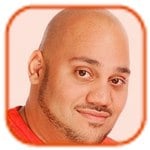 Posted by Andru Edwards Categories: Magnolia, Drama, Celebrity Gossip, Filmmaking, New Releases,
Shia LaBeouf wanted to wear a penis cam for Nymphomaniac.
The 27-year-old actor - who plays Jerome in the risque drama about a woman's erotic journey from birth to the age of 50 - asked director Lars Von Trier if he could put a filming device on his manhood while shooting the sex scenes to give viewers the "full experience."
"Shia had wanted Von Trier to put a camera on his penis while filming, so that audiences could have the full experience," a source told The New York Post.
However, the cheeky close-up would have been too much for the audience and his co-stars, so the idea was scrapped.
Meanwhile, it is believed the star's recent antics - including showing up to the film's premiere wearing a paper bag over his head and pulling his own tooth out to get into his role for Fury - could be costing him potential parts in upcoming movies. However, insiders insist his erratic behaviour is all part of a "performance art" hoax. "Everyone who knows Shia is in on the joke. It's all part of an act," the source said.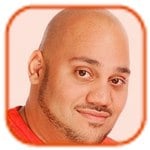 Posted by Andru Edwards Categories: FOCUS, Adaptation, Romance, Celeb News, Filmmaking, Upcoming Releases,
Dakota Johnson has "no shame."
The 24-year-old actress is to portray Anasasia Steele opposite Jamie Dornan as Christian Grey in the big-screen adaptation of E. L. James' Fifty Shades of Grey trilogy and she insists he has no concerns about shooting any of the raunchy scenes: "I don't have any problem doing anything. The secret is I have no shame."
And Dakota insists she was more interested in the "emotional" aspects of the story than any of the sexy scenes. When asked what intrigued her about the books, she told the new issue of America's Elle magazine, "Reading the book, I found myself more interested in the ways they were breaking each other down emotionally than the sex scenes. I think there's a part of a woman that wants to be the thing that breaks a man down."
The actress is the daughter of actor Don Johnson and his ex-wife Melanie Griffith and she claimed she used to get "picked on" for having famous parents by people who didn't even know her: "I think people, especially the press, like to pick on children of famous people and I think that's f***ing awful. Things get made up. It's so, so sad. And there's absolutely nothing you can do about it as a 16 year old. You're like....Why? What did I do?"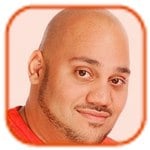 Posted by Andru Edwards Categories: Mystery, Thrillers, Celeb News, Filmmaking,
Sharon Stone "slapped" her Basic Instinct director the first time she saw her infamous leg crossing scene.
The 55-year-old actress had been reluctant to remove her underwear for the provocative moment but had been assured by Paul Verhoeven that nothing would be visible - so she was furious when she watched the 1992 thriller in the cinema for the first time and realized just how much she had exposed.
"When we did it, it was going to be an innuendo and the director said, 'We're seeing the white of your underwear, I need you to take them off.' And I'm like, 'I don't want you to see anything and he's like, 'No, no you're not going to.' So I gave him the underwear, put them in the pocket of his shirt, and he said, 'Now watch on the monitor...' In those days... it's not like now where everything is high definition, and when I looked at the monitor you really couldn't see anything. So when I saw it in the theater, with a bunch of other people, I was like [in shock]. When the film ended I went in the booth and I slapped him and I said, 'You could have showed me this to me by myself.'"
Click to continue reading Sharon Stone Was Furious Over 'Basic Instinct' Scene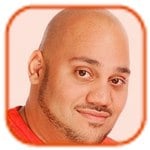 Posted by Andru Edwards Categories: Weinstein Company, Biopics, Drama, Period, Celebrity Gossip, Filmmaking, New Releases,
Oprah Winfrey refused to get "buck naked" for The Butler.
The talk show host - who plays Gloria in the historical fiction drama - was adamant she wasn't going to bare her flesh in a romantic scene with her co-star Terrence Howard, and she regularly had disagreements with her director Lee Daniels about it.
"You know, he [Daniels] would have had me buck naked on that sofa if I had let him. He did more screaming than I did - I'm not a screamer," she told The Daily Mail.
Oprah's alter-ego plays the wife of a White House butler (Forest Whitaker), but when she becomes bored with her lifestyle, she strikes up an affair with her neighbor (Howard). However, the 59-year-old actress wasn't keen on her character inappropriately fondling with her new lover and insisted Gloria shouldn't go to bed with the man next door: "If she's going to roll around in bed in the middle of the afternoon, then it would be a lie, a fake thing."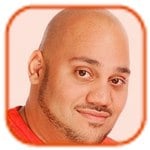 Posted by Andru Edwards Categories: Action, Adventure, Celeb News, Filmmaking, Upcoming Releases,
Samuel L. Jackson won't be doing anymore nude scenes.
The Django Unchained star recently injured his shoulder whilst shooting in Germany for his new film Big Game, and he's joked that the injury has ruined his chances of stripping off in any future movies.
"When I landed on my shoulder the ligaments which hold the clavicle down snapped and my clavicle jumped up... So yeah all my topless, naked, nude scenes are done now!" he quipped.
The 64-year-old actor, who has been on a strict vegan diet for the last three months, injured his shoulder after he was thrown out of a helicopter from a staggering height, but he insists he won't let the wound put a stop to his acting career: "I was flipped from a height of about seven feet out of a freezer, which is supposedly a helicopter flying through some woods. They had a camera on one end of the freezer and I was on the other and the stuntman jumped off the freezer, the camera flipped the freezer and I went flying out of it and landed on my shoulder." He added, "I love my job, I'm fortunate enough to be sort of in demand and I get to choose some interesting things to do and hopefully that will continue."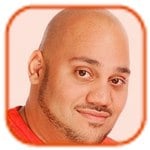 Posted by Andru Edwards Categories: Casting, Celeb News,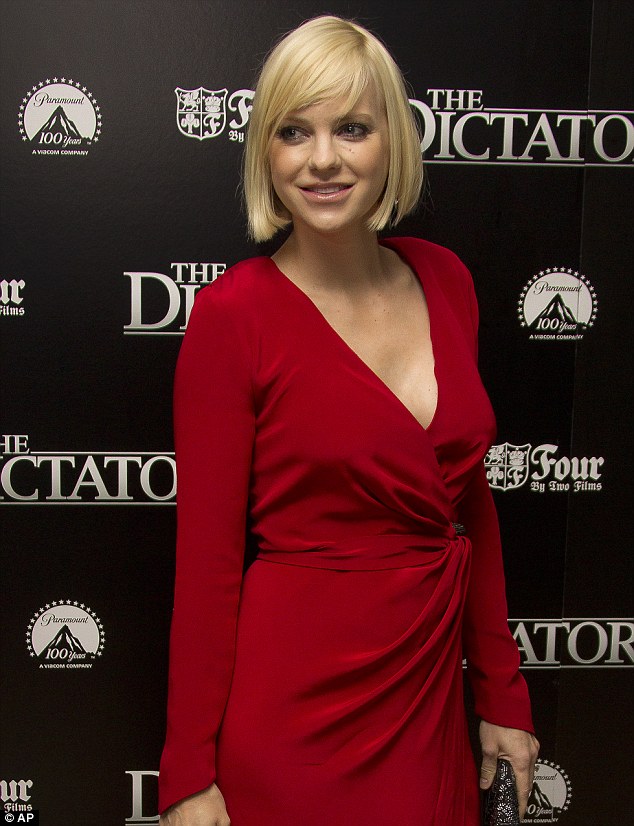 Anna Faris is glad she no longer has to strip down in films.
The Scary Movie actress admits most of the scripts she was sent in her early career called for some kind of nudity and although she was never prudish about showing off her body she is glad she has left those roles behind.
Anna - who is married to Parks and Recreation actor Chris Pratt - told the Metro newspaper, "The roles are getting better. I'm grateful I don't have to be chasing a guy in my underwear. In my 20s, it felt like there was a point in every script where it said, 'As she slowly unbuttons her blouse.'"
Anna - who stars in her own TV show Mom - admits she was "competitive" and "insecure" as a young actress starting off in Hollywood. However, since having her 14-month-old son Jack she insists she's a lot less hung up about her career: "I feel like I was in a panic in my 20s. I was competitive and insecure and I took rejection harder. Having a baby makes your priorities shift. I'm feeling very fortunate and happy."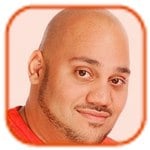 Posted by Andru Edwards Categories: Biopics, Drama, Independent, Celeb News, Filmmaking, New Releases,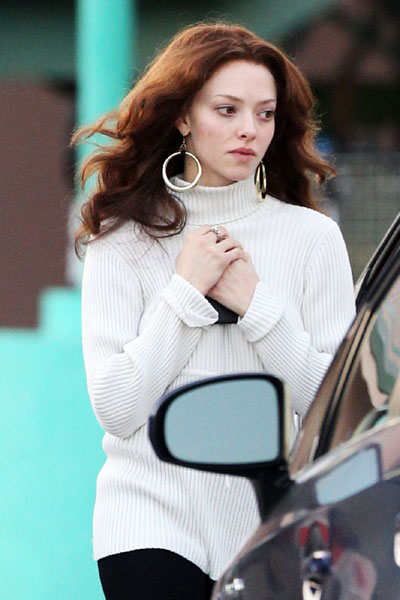 Amanda Seyfried feared her latest acting role would ruin her Hollywood career.
The 27-year-old actress appears naked in her new movie, Lovelace, in which she plays a 1970's porn star, and despite calling the experience "liberating," the blonde star believes taking on the role was a huge risk. "This is the riskiest thing that's happening in Hollywood right now. The first thing you think about is that it could ruin my career," she said.
The L' actress previously claimed that despite her initial hesitations to appear naked on the big screen, it was much easier than she thought it would be:
"It's funny, because I felt liberated when I was doing it. I'm sure people that are very protective of me wouldn't feel very comfortable with that, but it's like, what's the big deal? Growing up I was made to feel nudity was wrong because everything was always censored in movies, and it was just like, why are we covering ourselves up? It didn't seem as scary as I thought it was [going to be]. It was astonishing how quickly I was able to jump in whole-heartedly."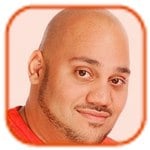 Posted by Andru Edwards Categories: Celebrity Gossip, Rumors,
Selena Gomez wants to shed her innocent image.
The Spring Breakers actress, who recently split from her on/off boyfriend Justin Bieber for good, is reportedly open to the idea of appearing topless in a movie because she wants to show off her edgier side.
"Now that Selena is growing up to be a more serious actress and separating herself from her Disney past, she has no problem going topless if the role calls for it. Without a doubt, Selena would go topless in a film if the role was right," a source close to the 20 year-old actress said.
The multi-talented beauty has recently been focusing on her music career but said she plans to put it on hold to concentrate on movies in the future: "I'm just kind of halting music for a bit. [I've] been really focused on more acting. For me it's been fun to take risks and do things that are completely different. To be honest, maybe some of you guys might not be comfortable with it ... I'm still the same person. Things that challenge me really excite me. I'm doing another movie called The Getaway with Ethan Hawke. It's really, really exciting. So we're doing that and then hopefully another movie, but that hasn't really been confirmed yet. Then I'll start working on my fourth album, which will be the best album I'll ever do!"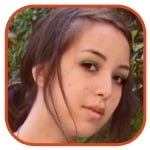 Posted by Robin Paulson Categories: Celebrity Gossip,
Practically akin to Channing Tatum quitting acting for a year, Megan Fox has recently revealed that she won't strip down for a film role in the future - all because of her son.
The 26 year-old - known for her characters' sexy clothing and/or barely there styles - gave birth to her son Noah in late September. She opened up about how she takes great consideration into which roles she chooses now that she is a mother:
"It changes your perspective about being overly sexual in a film when you have a baby. I'm going to be more cautious about choosing films because I'm already thinking about when he's in school and his friends are going to be showing him my photo shoots with me in a bikini and he's going to be horrified. So that will deter me from making some of the choices I made before."
Megan will next appear in Judd Apatow's This is 40 - set for a December 21 release - which will most likely be the last role where we see the actress in lingerie!
Read More

| Daily Mail

© Gear Live Media, LLC. 2007 – User-posted content, unless source is quoted, is licensed under a Creative Commons Public Domain License. Gear Live graphics, logos, designs, page headers, button icons, videos, articles, blogs, forums, scripts and other service names are the trademarks of Gear Live Inc.