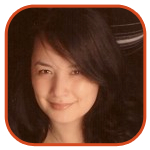 Posted by Veronica Santiago Categories: Columbia Pictures, Paramount, Sony, Documentary, Drama, Music, Comedy, Thrillers, Lists, New Releases,
Here are a few selections in theaters this weekend:
Click to continue reading In Theaters This Weekend (2/19)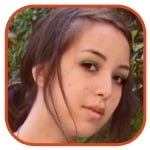 Posted by Robin Paulson Categories: Paramount, Adaptation, Drama, Mystery, Thrillers, Distribution, Rumors, Upcoming Releases,
Despite releasing the trailer last June for Martin Scorsese's upcoming thriller Shutter Island, studio execs at Paramount have decided to push its October 2 date back to February 2010.
Garnering quite a bit of Oscar buzz isn't enough, apparently—the decision was made due to a lack of money for the film's promotion. A source also reveals that the move might also have been caused due to Leonardo DiCaprio's inability to promote the film overseas.
Paramount Chief Brad Grey is happy to have the film kicking off their 2010 slate:
"Leonardo DiCaprio is among the most talented actors working today and Martin Scorsese is not just one of the world's most significant filmmakers, but also a personal friend. Following a highly successful 2009, we have every confidence that Shutter Island is a great anchor to lead off our 2010 slate and the shift in date is the best decision for the film, the studio and ultimately Viacom."
Let's hope the wait is worth it come February!
Read More

| Deadline Hollywood Daily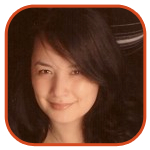 Posted by Veronica Santiago Categories: Paramount, Adaptation, Drama, Thrillers, Trailers, Upcoming Releases,
When Martin Scorsese comes calling, the stars show up.
For his first film since Revolutionary Road, Leonardo DiCaprio reteams with his three-time director for Shutter Island, another Boston-area set thriller from author Dennis Lehane (Gone Baby Gone, Mystic River). The story centers around a search for a criminally-insane patient from a mental institution.
Mark Ruffalo, Michelle Williams, Patricia Clarkson, Ben Kingsley, Jackie Earle Haley, Emily Mortimer and Max von Sydow all join DiCaprio for this adaptation. Shutter Island opens on October 2.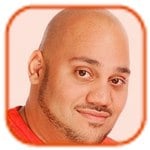 Posted by Andru Edwards Categories: Universal, Biopics, Casting, Upcoming Releases,
Leonardo DiCaprio is taking singing lessons to sound like Frank Sinatra. Leo is hoping to portray the legendary Sinatra in a new biopic, but needs to prove to director Martin Scorsese he has the vocal talent to carry it off. "Leonardo has hired a top vocal coach to get him sounding like Sinatra. He is a massive fan of the singer and has always wanted to play him. He would be upset to miss out on the leading role because his singing wasn't up to scratch. He is now in intensive vocal coaching lessons to replicate Sinatra's distinctive style." said a source.
However, Leonardo faces competition from stars including George Clooney, Justin Timberlake, Harry Connick Jr. and Jamie Foxx. It was recently claimed Jamie - who played jazz musician Ray Charles in Ray - is being lined up to portray the Rat Pack singer after film bosses saw similarities between the two stars' backgrounds.
Click to continue reading Leonardo DiCaprio taking lessons to sound like Frank Sinatra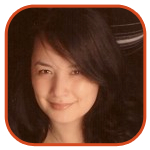 Posted by Veronica Santiago Categories: Paramount, Adaptation, Drama, Casting, Celeb News, Scripts, Upcoming Releases,
Paramount Pictures has just announced that Robert De Niro and Martin Scorsese will be reteaming for another mob-related project. I Hear You Paint Houses, which is based on Charles Brandt book, will be their first collaboration since 1995's Casino. The frequent partners have also worked together on such classics as Raging Bull, Taxi Driver, Goodfellas, Casino and Cape Fear.
In Houses, De Niro will play Frank "the Irishman" Sheeran, a man who reportedly helped kill Teamster boss Jimmy Hoffa. Sheeran, who passed away in 2003, admitted being involved in this murder (and a string of other contract hits) to Brandt prior to his death.
Writer Steven Zaillian - the man behind Schindler's List, Gangs of New York and American Gangster - has been tasked with adapting the screenplay.
Read More

|
Variety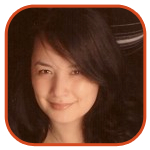 Posted by Veronica Santiago Categories: Warner Bros, Action, Drama, Sequels, Thrillers, Rumors,
Is it possible to have too much of a good thing?
While we've grown accustomed to sequel news as of late (e.g. Indiana Jones, Rambo, Beverly Hills Cop), here's something we haven't heard a while: we might soon just see a follow-up to an actual Academy Award winner.
In interview with MTV, Mark Wahlberg confirms that Martin Scorsese (with screenwriter William Monahan) may be developing a sequel and a prequel for The Departed. While some may be surprised by this announcement, the idea is not completely far-fetched. The 2007 winner for Best Picture was a remake of Infernal Affairs, a Chinese movie that also spawned two other films.
Click to continue reading Will There Be a Departed Trilogy?
Read More

|
MTV Movies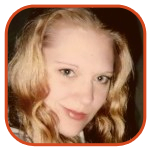 Posted by K.C. Morgan Categories: Adaptation, Musicals, Casting,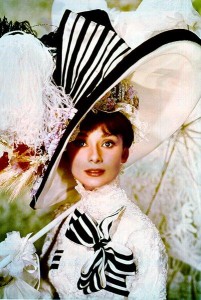 There is a certain merit in re-introducing young generations to the classics, in keeping with the times and re-inventing the old to make it seem young and fresh again. But at some point, some where, is there a line which can be crossed? Are some things not already so perfect, so pristine and so well-done that they manage to stand the test of time? Aren't there some things which no one could possibly ever re-create? It's true the Sistine Chapel has looked the exact same way since 1512…yet no one could really consider re-vamping this most famous ceiling so that it has a much more modern appeal. Buckingham Palace famously houses a queen, and yet no major changes have been made to this edifice in her entire eighty-two year lifespan. Some things are made to stand alone. Just don't try telling that to Hollywood…or lazy scriptwriters.
Click to continue reading My Fair Lady: One Remake Over the Line?
Read More

|
Variety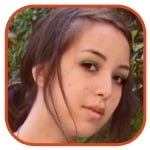 Posted by Robin Paulson Categories: Classics, Family, Music, Musicals, Period, Romance, Casting, Filmmaking, Upcoming Releases,
Sexy, sophisticated Atonement star Keira Knightley has already began attending singing lessons to prepare for her role in the upcoming My Fair Lady remake.
Producers Sir Cameron Mackintosh and Duncan Kenworthy (Notting Hill, Love Actually) are more than excited over Knightley inking the deal, as she was their ideal actress for Audrey Hepburn's famous role. The pair are crossing their fingers to get their other ideal actor, Oscar winner Daniel Day-Lewis, on board to play opposite of Knightley. While the thought of the There Will Be Blood star taking on a musical role sounds unheard of, the fact that he currently is considering a movie version of Nine with Nicole Kidman says otherwise. That would be an adorable pairing, no?
Click to continue reading Keira Knightley Signs on to Fair Lady Remake
Read More

|
Telegraph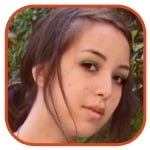 Posted by Robin Paulson Categories: Drama, Period, Awards, Celeb News, Filmmaking, Scripts,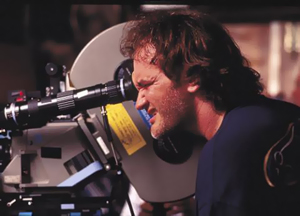 Just when legendary filmmaker Quentin Tarantino had seemed to have had enough with Cannes, organizers of the event announced last Thursday that he will be teaching this year's Cinema Masterclass.
It is no doubt that the living icon will have more than enough to teach upcoming directors, for he himself has not only won the 1994 Palme d'Or award for Pulp Fiction, but also appeared as a judge for the festival in 2004. Along with his overwhelming accomplishments, Tarantino's affinity and love for film have always made his interviews and speaking events quite memorable for fans everywhere.
Previous teachers of the Masterclass include Sydney Pollack, Stephen Frears and most recently, Martin Scorsese.
Who knows, perhaps this will push him to finish Inglorious Bastards, eh?
Read More

|
Hollywood Reporter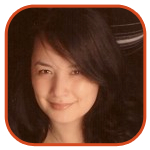 Posted by Veronica Santiago Categories: 20th Century Fox, DreamWorks, Paramount, Universal, Weinstein Company, Family, Foreign, Horror, Independent, Music, Romance, Comedy, Thrillers, Lists, New Releases,
Here are some possible suggestions for your upcoming weekend:
© Gear Live Media, LLC. 2007 – User-posted content, unless source is quoted, is licensed under a Creative Commons Public Domain License. Gear Live graphics, logos, designs, page headers, button icons, videos, articles, blogs, forums, scripts and other service names are the trademarks of Gear Live Inc.