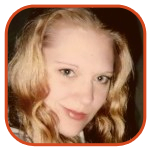 Posted by K.C. Morgan Categories: Box Office, Celeb News, Celebrity Gossip,
Less than forty-eight hours after her well-publicized DUI arrest, Lindsay Lohan was photographed by paparazzi early Monday morning after another apparent night of partying. In the pictures, Lohan looks decidedly worse for wear and very much partied out. Wearing a gray hoody, 20-year-old Lohan was spotted slumped in the passenger seat of a car, mouth hanging open, passed out. Lindsay's current tabloid-worthy behavior (she was arrested for DUI Saturday night, and reports say that an "usable amount" of a substance being labeled as "probably cocaine" was found somewhere in the vehicle) seems at odds with her recent image-boosting activities. Lohan signed on to join Alcoholics Anonymous after a stint in rehab for substance abuse problems…though, judging from recent activities, none of this has helped much.
Click to continue reading Lohan in the News – Again
Read More

| Yahoo News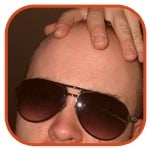 Posted by Johnny Mercedes Categories: Celeb News, Celebrity Gossip, Celebrity Controversy, Rumors,
Oh, Lindsay. I could set my watch by your absurdity.
After she joined AA last December and entered a rehab clinic a month later, it seems Lindsay Lohan has fallen off the wagon. That is, of course, assuming she ever really got on in the first place. Apparently, the starlet lost control of her Mercedes convertible early Saturday morning, ran into a curb and some shrubbery, and was taken by acquaintances to the hospital for some minor injuries. When the Beverly Hills Police Department tracked her down, they took her into custody under suspicion of DUI. As if that isn't bad enough, the officers also found a substance inside the car believed to be cocaine. This information coincides with the recent release of a blurry cellphone video featuring an alleged Lohan and friends "riding the white tiger" in a bathroom stall. I guess she should get used to confined quarters – she'll likely be joining Paris soon in a jail cell.
Read More

| X17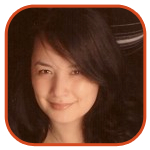 Posted by Veronica Santiago Categories: DreamWorks, FOCUS, Disney, Lionsgate, New Line, Paramount, Sony, Universal, Action, Animation, Drama, Family, Foreign, Horror, Satire, Sequels, Comedy, Sports, Thrillers, Box Office, Lists, New Releases,
I believe somewhere out there Justin Timberlake is crediting himself for this…
Two weeks ago, Spider-Man 3 broke box office records for a debut weekend. Now Shrek the Third gets the honor for ticket sales of an animated feature (beating the animated record established by Shrek 2). The $121 million take is the third largest opening for any movie…right behind Spidey 3 and Pirates of the Caribbean: Dead Man's Chest.
Of course in just seven days, I'm sure Pirates of the Caribbean: At World's End will enter the picture to reclaim the title for its franchise. Or at the very least, make the most money for a movie with a monkey in it..
Click to continue reading Box Office Breakdown: Shrek Seeing A Lot of Green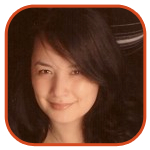 Posted by Veronica Santiago Categories: FOCUS, Disney, Lionsgate, New Line, Paramount, Sony, Universal, Action, Adaptation, Animation, Drama, Family, Foreign Language, Horror, Sequels, Comedy, Thrillers, Box Office, Lists, New Releases,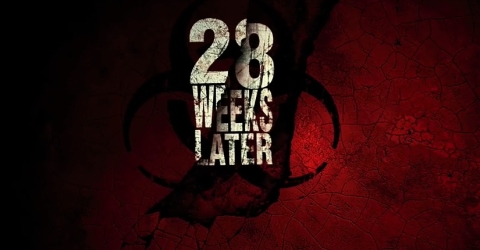 Compared to it's record-breaking debut ($150 million), Spider-Man 3's recent weekend take ($58 million) may seem like a dramatic fall. But when your worst is still six times higher than your closest competitor's best, who cares??
The biggest surprise this week? Not the ho-hum performances of 28 Weeks Later or Georgia Rule. After weeks and weeks in the Top 10, Blades of Glory and Are We Done Yet? have finally left the building!
Click to continue reading Box Office Breakdown: Rabid Zombies Barely Get A Bite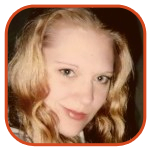 Posted by K.C. Morgan Categories: Universal, Drama, Comedy, Box Office, Casting, New Releases,
When the credits carry Jane Fonda's name, the movie is bound to be a success, right? Hollywood royalty, Fonda always brings a certain something to any flick. Pair her on screen with vivacious Lindsay Lohan, and it's hard to go wrong. That's why the expectations for Georgia Rule are so very high. Normally, a movie about three generations of women would be labeled a "chick flick" and be filled with touchy-feely-fuzzy moments. The reviews are in, and fans are wondering what to expect from Georgia Rule.
Click to continue reading Georgia to Rule Box Office?
Read More

| NY Times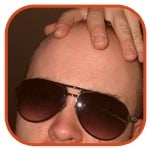 Posted by Johnny Mercedes Categories: Celeb News, Celebrity Gossip, Celebrity Controversy, Rumors,

Lindsay Lohan (Mean Girls, Freaky Friday) has begun attending A.A. meetings, according to her publicist. The twenty-year-old actress has been portrayed in recent years as a wreck, partying irresponsibly and brazenly feuding with other celebrity divas like Hillary Duff and Paris Hilton. Her controversy recently culminated with an allegedly inebriated, Blackberry-mashed email to family members of the late director Robert Altman, with whom she recently worked on A Prairie Home Companion. The email expressed her condolences amid many misspellings and grammatical errors, now thoroughly ridiculed by the press.
Publicist Leslie Sloan said Friday that Lohan made the decision on her own to attend A.A., but doesn't want people to think "she'll stop drinking tomorrow." Sloan went on to say, "I want everyone to leave her the hell alone. I'm so bored of this with her. No matter what she does, it's never good enough for everybody."
At FilmCrunch, we completely disagree – Lohan receives exactly as much criticism as she deserves, including that which surrounds her films and performances. She may have had good intentions when writing Altman's family, but a letter like that should be carefully considered – spelling and grammar thoroughly checked – before it's sent, especially when living under constant public scrutiny. The reason she's "never good enough" is that her life revolves solely around heavy drinking, all-night partying, shopping, and film performances that are consistently unchallenging and trite; this is not a life worthy of much respect. However, Lohan is now attempting some self-improvement, that which could help to amend her damaged public image. Will recent roles in A Prairie Home Companion and Bobby steer Lohan into more reputable cinema? Could A.A. be the first step in her rebirth as an actor, role model, and overall contributor to society? Maybe, but we're pretty confident that she'll fall back off the wagon, and when she does, the paparazzi will be there snapping pictures of her drunken, spoiled, panty-less crotch.
Read More

| CNN

© Gear Live Media, LLC. 2007 – User-posted content, unless source is quoted, is licensed under a Creative Commons Public Domain License. Gear Live graphics, logos, designs, page headers, button icons, videos, articles, blogs, forums, scripts and other service names are the trademarks of Gear Live Inc.