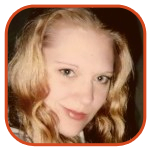 Posted by K.C. Morgan Categories: Drama, Romance, Casting, Celeb News, Celebrity Gossip,
After some well-publicized hijinks, Lindsay Lohan has left Cirque Lodge Treatment Center in Utah for her rehabilitation. Lohan spent two months at the facility after another DUI charge put her in rehab, the actress's third stint. Following a reconciliation which occurred during Lindsay's stay, her father Michael Lohan helped her pack her bags for her release. Lindsay is going back to LA to begin shooting on a new movie, Dare to Love Me. She'll also continue receiving outpatient treatment from a Cirque-affiliated facility in the city. Her father Michael says Lindsay is approaching sobriety with more confidence this time. While at the facility, Lohan was photographed participating in activities such as river rafting, hiking, biking and yoga. She also participated in a work-treatment program, stocking shelves at a supermarket. Lindsay's earnings all went to charity.
Read More

| Yahoo! News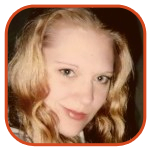 Posted by K.C. Morgan Categories: Drama, Independent, Celeb News, Celebrity Gossip, Upcoming Releases,
Joe Nasser, the executive producer of the new Anna Nicole Smith movie, is embarking on another Hollywood project. He's in pre-production on a flick titled Hollywood Brats, which will be based on the real-life crime events of "a trio of young celebrities." Hmmmm. I wonder to whom he could be referring? Nasser said the film is about Hollywood girls getting into trouble. All will go to jail, get arrested, and go through trials and tribulations during the flick. The script will use the names of real celebs, but Nasser is staying tight-lipped about what those names are. Early guesses suspect Paris Hilton, Nicole Richie, Lindsay Lohan, and Britney Spears. Hollywood Brats will be an independent flick, and Nasser says he can make the feature even without permission to use certain names. "As long as we stick to the truth, we're in good shape." The move will be based on public record.
Read More

| LA Times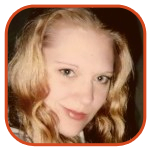 Posted by K.C. Morgan Categories: Casting, Celeb News, Celebrity Gossip,
Hollywood and the media glorify scandal – the worse the celebs look in the pictures, the better. But at what point does the industry throw up its hands and say "enough is enough, already?" Insiders are already speculating that Lindsay Lohan, former Disney child actress-turned sultry party girl, has seen the last of her big screen days…at least as far as A-list movies are concerned. The poster for I Know Who Killed Me, a movie that appeared on the scene just as the news broke that Lindsay was arrested, didn't even feature Lohan's image. Now, another Lohan movie – Georgia Rule – is out on DVD. The commercials don't feature much of Lohan, a clear ploy by the advertisers to distance themselves from the turbulent young star. Lindsay is currently appearing on the cover of Maxim magazine, however, wearing a bedroom expression and not much else, showing that at least some aspects of Lohan's star continue to shine. Stars like Drew Barrymore (who struggled with her own drug problems) managed to come back from the brink of Hollywood blacklisting, while other substance-abusing stars (like Corey Haim, who disappeared into complete obscurity before reality TV saved him from complete anonymity) were kicked quickly to the curb and off the red carpet. Will Lohan manage to re-establish her screen success, or will we see her in ten years on a little-known cable TV program, struggling to find some sort of fame once more?
Read More

| LA Times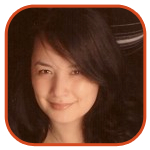 Posted by Veronica Santiago Categories: Lionsgate, Universal, Drama, Independent, Comedy, Home Entertainment, Lists,
Has Lindsay's stay at Utah's Cirque Lodge left you feeling lonely? Are you trying to remember if she really can act? Well pick up her latest DVD this Tuesday and reacquaint yourself with the beloved scandal queen. But if you're enjoying this DUI-free respite, here's a glance at the slim pickings this week.
Georgia Rule—starring Lindsay Lohan, Felicity Huffman and Jane Fonda
Delta Farce—starring Larry the Cable Guy, Bill Engvall and DJ Qualls
The Wind That Shakes The Barley—starring Cillian Murphy and Padraic Delaney
NOTE: Click here to see the TV-On-DVD options for this week.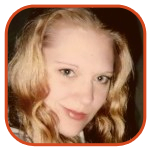 Posted by K.C. Morgan Categories: Celeb News, Celebrity Gossip,
Michael Lohan, father of Lindsay, will visit his daughter in rehab – at least, that's what People is reporting. Since she was 18, Lindsay Lohan has had the option of seeing her father – she just hasn't exercised it. According to the sources, Lindsay's mother and brother talked her into allowing his visit. The visit actually hasn't been confirmed by Michael Lohan, who says his ex-wife Dina has done everything possible to prevent him from seeing his children. Lindsay is currently in rehab in Utah, at the Cirque Lodge. The meeting was negotiated through Lohan's attorney Blair Berk. The dramatic and lengthy divorce battle between Michael and Dina Lohan is expected to be settled soon.
Read More

| AOL News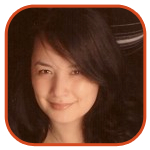 Posted by Veronica Santiago Categories: Celeb News, Celebrity Controversy,
As reported earlier, Lindsay Lohan lucked out when prosecutors decided not to pursue felony charges against the actress. We now know that Lohan, 21, will likely face around 24 hours in jail after reaching a plea deal. Although the two DUI counts were dropped, she did plead guilty to being under the influence of cocaine. She also plead no contest to the reckless driving and driving with a BAC of .08 or higher charge.
Officials took into account her previous stay in jail and are allowing her to do community service in lieu of more time. Lindsay will need to serve her sentence by the end of this year.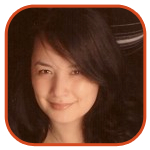 Posted by Veronica Santiago Categories: Celeb News, Celebrity Controversy,
Originally faced with a possibly lengthy stay in prison, Miss Lindsay Lohan now may see a Paris Hilton-esque jail term for her run-ins with the law. Prosecutors with the Los Angeles County District Attorney's Office have decided not to file felony charges against the actress due to the 'insufficient' amount of cocaine that was in her possession. (I've never really understood what that term really meant).
This does not mean that Lohan gets off easily though. She still faces seven misdemeanor counts including charges for reckless driving, DUI and being under the influence of cocaine (See! That's why there was an 'insufficient' amount! She snorted it all!). Conviction on these counts could get Lindsay a several day stay in the joint. In the end, that's probably a great deal for her. Given her reputation for hospital stays due to 'exhaustion' (another term I can't understand), this should give her ample opportunity to rest up. And let's not forget all the money she'd save staying in a facility funded by tax payers…
Read More

| People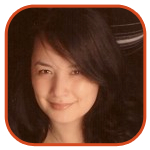 Posted by Veronica Santiago Categories: 20th Century Fox, Disney, MGM, New Line, Paramount, Sony, Universal, Warner Bros, Animation, Drama, Family, Horror, Musicals, Period, Political, Romance, Science Fiction, Sequels, Comedy, Thrillers, Box Office, Lists, New Releases,
Looks like Homer ain't gonna be needing a deal on donuts anymore….
With a $74 million opening weekend, The Simpsons Movie debuted higher than most of the animated features released…ever. Only the two Shrek sequels did better. Quite a head-shaking number since we can still see the series for free on television. But viewers from every single Springfield in the US—plus a thousand other cities out there—love the family so much, they were willing to pay for more. Especially when it comes with nudity.
What theatergoers aren't willing to pay for is more Lindsay Lohan. I Know Who Killed Me placed a dismal 9th, possibly due to lack of promotional work by the star. How ironic that in the end it was Lindsay who was responsible for killing the movie and possibly her career.
Click to continue reading Box Office Breakdown: A Homerun For Homer
Read More

| Variety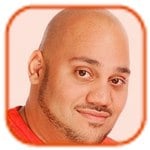 Posted by Andru Edwards Categories: Celeb News, Celebrity Gossip, Celebrity Controversy,
As we pretty much all know by now, Lindsay Lohan was arrested yesterday on DUI charges - she blew a .13, which is well over the legal limit in California. Even worse, she was driving with a suspended license. Worse still? They found cocaine in her car. Of course, Lindsay says she's innocent:
"Yes. I am innocent… did not do drugs they're not mine. I was almost hit by my assistant Tarin's mom. I appreciate everyone giving me my privacy."
If it's privacy you want, stay out of the public eye, mmkay? We just have to know - what was your first thought when you heard that Lindsay has been arrested again?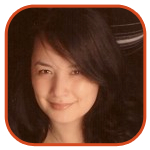 Posted by Veronica Santiago Categories: DreamWorks, Disney, Fox Searchlight, Lionsgate, New Line, Paramount, Sony, Universal, Action, Adaptation, Adventure, Animation, Drama, Family, Horror, Sequels, Comedy, Thrillers, Box Office, Lists, New Releases,
Yo, ho…whoa.
As predicted, Captain Jack Sparrow's resurrection raked in serious booty helping the Pirates franchise score another box office record. The Memorial Day Weekend crown was snatched away from last year's holder, X-Men: The Last Stand.
But one thing POTC: At World's End did not do was take back the title for any three-day weekend. It's $139.8 million dollar domestic take fell a bit short from the $151 million raised by Peter Parker et al.
Other notables this week? The impressive showing by Waitress. The small movie, starring Keri Russell, has been receiving great reviews and viewers must be taking notice. Ranking 5th in a busy holiday weekend is definitely something to be proud of. And what about those Wild Hogs? After exiting the Top Ten weeks ago, it made one final surge. Apparently motorcycles, leather and holiday weekends go hand-in-hand.
Click to continue reading Box Office Breakdown: Sparrow vs. Spidey
© Gear Live Media, LLC. 2007 – User-posted content, unless source is quoted, is licensed under a Creative Commons Public Domain License. Gear Live graphics, logos, designs, page headers, button icons, videos, articles, blogs, forums, scripts and other service names are the trademarks of Gear Live Inc.