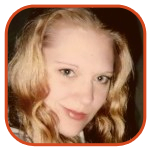 Posted by K.C. Morgan Categories: Drama, Casting, Celeb News, Celebrity Gossip, New Releases, Upcoming Releases,
Once-troubled star Lindsay Lohan is making positive Hollywood news again. The young actress will be starring opposite Jared Leto in Chapter 27, which opens this week, and has recently snagged the role of leading lady in Manson's Girls.
Lohan will play Nancy Pittman in the film, a girlfriend of cult leader Charles Manson. Pittman remained a steadfast supporter of Manson throughout the multiple killings and Manson's arrest. The movie will be told from Pittman's point of view. Though the film has yet to begin shooting, there is already talk that the role could propel Lohan into an Oscar race - speculation which I think is a little strong at best.
Click to continue reading Lindsay Lohan's Star on the Rise?
Read More

|
LA Times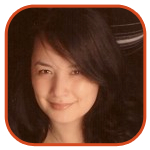 Posted by Veronica Santiago Categories: Magnolia, Picturehouse, Paramount, Sony, Adaptation, Documentary, Drama, Foreign, Horror, Independent, Noir, Period, Romance, Satire, Comedy, Lists, New Releases,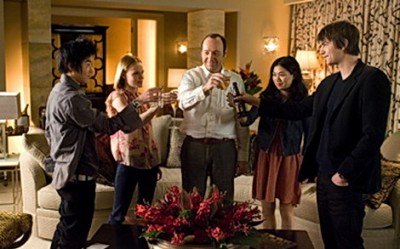 Here are some possible suggestions for your upcoming weekend: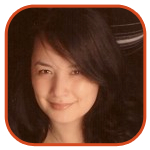 Posted by Veronica Santiago Categories: Horror, Comedy, Thrillers, Awards, Celeb News, Lists,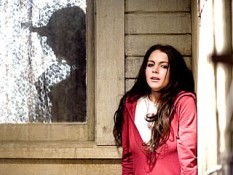 Lindsay Lohan - the recent focus of a nude pictorial - has just now earned a heap of awards for her turn as a stripper. Unfortunately, it's not the kind of merits she was hoping to achieve.
While Hollywood will be celebrating the Best of the Best today, Lohan will have to deal with being this year's Worst of the Worst. Her last completed film, I Know Who Killed Me, garnered a record eight statues at yesterday's 28th Annual Golden Raspberry Awards. Up until now, the most any film had attained was seven. (Both Showgirls and Battlefield Earth have reached that mark.)
Lohan, like Eddie Murphy, earned three awards yesterday for their acting work. Lohan tied herself for Worst Actress while also scoring one for Worst Screen Couple (since she played two characters). Murphy snagged his trophies for his three roles in Norbit. (Dreamgirls seems oh so long ago now.)
Congratulations to this year's winners…
Read More

|
Golden Raspberry Award Foundation
Rumor has it that Razzie-nominated actress Lindsay Lohan may be making ready to write her memoirs. Gossip suggests Lohan is motivated by a single need: money. Varied reports have Lohan borrowing money from friends and quickly running out of funds, though how this is possible I simply can't say.
The book, reportedly, will talk about Lohan's troubles with substance abuse (and subsequent trips to rehab) and what it's like to be a big star in a small world. I'm less interested in what the book's about and more interested in another compelling question: is she writing it herself, or using a ghostwriter? There's a good chance the readers will never know.
Read More

|
E! Online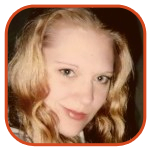 Posted by K.C. Morgan Categories: Awards, Celeb News, Celebrity Gossip,
The Razzies, which is sort of a tongue-in-cheek antithesis of the Oscars, recently released their nominations for the worst of the worst. Celebs who topped the list include recently wed - no wait, unwed - Eddie Murphy and Lindsay Lohan.
Alright. Lindsay has taken a lot of flak for her multiple roles in I Know Who Killed Me - the film which received a Razzie nom for Worst Movie in 2007 - but let me say again that I liked the film. (But then, I'm a Lohan fan.) Meanwhile, Murphy picked up several nominations (okay, eight) for his duplicity in Norbit, giving him a record-breaking number of Razzie nods for 2007. No one's ever received that many before.
Bratz, I Now Pronounce You Chuck & Larry and Daddy Day Camp also received nominations while Jessica Alba was included in the Worst Actress category for three movies (though rumor has it Lohan will give her stiff competition for that particular award).
Winners will be announced February 23, a day before the Academy Awards.
Read More

|
Yahoo! News
Since her stint in rehab, Lindsay Lohan has been keeping her nose clean - and for the most part, keeping herself out of nightclubs. But during a recent trip to Italy, the actress let it all hang out - or at least, her tongue. According to reports, the celeb made out with no less than 3 different Joes in only 24 hours. Only one of these, Dario Faiella, allegedly made it back to Lindsay's hotel room where she was spotted with him in a state of undress the next morning.
Lindsay is also grabbing headlines by virtue of a recent AOL poll, which named Lohan's role in I Know Who Killed Me the worst performance of the year. Personally, I disagree, but only because I was forced to deal with Keira Knightley in Pirates of the Caribbean: At World's End. Gak!
Read More

|
E! Online
The story that Lindsay Lohan's ex-boyfriend Riley Giles spilled it all to a British tabloid has barely even finished spreading, and already there's a new twist in this sordid tale of candid interviews, sex, and escapades outside of rehab. After his explicit comments to News of the World - which included graphic descriptions of their sexual activities and a naked Linds - Giles is now offering up evidence in the form of photos. The pics show Lohan with little clothing and were reportedly taken by Giles while the pair were still dating.
Lindsey and Riley split shortly after Thanksgiving and lately the star has been spotted with a new beau on her arm. Is all this just a case of a man scorned? Say what you will about female wrath, the actions of Riley Giles take the cake when it comes to jealous exes.
Read More

|
MSNBC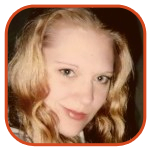 Posted by K.C. Morgan Categories: Celebrity Gossip,
Riley Giles, who dated megastar Lindsay Lohan, talked sex, drugs, and rehab in a recent tell-all interview with News of the World, a British mag. His candid comments covered a sexually-explicit mountain retreat from rehab and her cocaine habit. The tenor of remarks - which Riley was allegedly paid for - suggests that Lohan has an addictive personality and that she craved sex with him in lieu of cocaine. (Okay, his statements don't suggest that - they outright say that, but I'm paraphrasing.)
Giles goes on to call his ex "insatiable" and also describes the actress naked (and in loving detail). The star did bare it all (or, at least, most of it) in I Know Who Killed Me, so most of the men who have seen her movies could no doubt do the same.
Read More

|
MSNBC

Posted by David Onda Categories: Celeb News, Celebrity Gossip, Celebrity Controversy,
TMZ is reporting that everybody's favorite ginger-haired hottie, Lindsay Lohan, check in and out of the famed Lynwood Jail in California today. The box-office bombshell
reportedly turned herself in for arrest at 10:30 a.m. and checked out at 11:54 a.m. A whole 84 minutes in the slammer! Her stint in the clink stems from her Santa Monica DUI this past July which subsequently landed her in a rehab facility in Utah. Since returning to L.A., Lohan has been keeping her nose clean (ahem), and serving her time - community service and, apparently, otherwise.
Read More

|
TMZ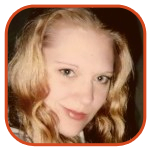 Posted by K.C. Morgan Categories: Celebrity Gossip,
Lindsay Lohan, still fresh from her third stint in rehab, will host a New Year's Eve party to ring in 2008. According to US Magazine, Lindsay will hold the party at LAX nightclub. Sources say that Lohan is contractually obliged to hold the party, as she owes Pure Management (the group running LAX) money. (And I thought Disney movies paid well.) A sister club of LAX, PURE, was supposed to hold a 21st birthday party celebration for Lindsay over the summer. The star was forced to cancel when she went off to rehab, though she did pay PURE back the money they offered her. Now she'll fulfill her commitment with a New Year's Eve bash.
Don't fall off the wagon, Lindsay!
Read More

|
AOL News
© Gear Live Media, LLC. 2007 – User-posted content, unless source is quoted, is licensed under a Creative Commons Public Domain License. Gear Live graphics, logos, designs, page headers, button icons, videos, articles, blogs, forums, scripts and other service names are the trademarks of Gear Live Inc.