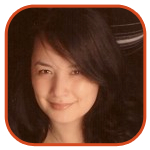 Posted by Veronica Santiago Categories: DreamWorks, Disney, Fox Searchlight, Lionsgate, New Line, Paramount, Sony, Universal, Action, Adaptation, Adventure, Animation, Drama, Family, Horror, Sequels, Comedy, Thrillers, Box Office, Lists, New Releases,
Yo, ho…whoa.
As predicted, Captain Jack Sparrow's resurrection raked in serious booty helping the Pirates franchise score another box office record. The Memorial Day Weekend crown was snatched away from last year's holder, X-Men: The Last Stand.
But one thing POTC: At World's End did not do was take back the title for any three-day weekend. It's $139.8 million dollar domestic take fell a bit short from the $151 million raised by Peter Parker et al.
Other notables this week? The impressive showing by Waitress. The small movie, starring Keri Russell, has been receiving great reviews and viewers must be taking notice. Ranking 5th in a busy holiday weekend is definitely something to be proud of. And what about those Wild Hogs? After exiting the Top Ten weeks ago, it made one final surge. Apparently motorcycles, leather and holiday weekends go hand-in-hand.
Click to continue reading Box Office Breakdown: Sparrow vs. Spidey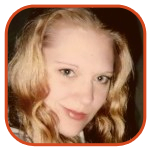 Posted by K.C. Morgan Categories: DreamWorks, Animation, Family, Sequels, Comedy, Casting, Technology, Upcoming Releases,
The lovable cast of characters (and their famous celebrity voice stylings) will return this summer to wow another round of audiences with Shrek the Third. This third time around, Justin Timberlake will join the cast that already includes Mike Myers, Eddie Murphy, Antonio Banderas, and his recent break-up Cameron Diaz. Merlin, Captain Hook, and several fairy-tale princesses will be featured in the film, which is scheduled to hit theatres May 18. This installment to the Shrek saga will begin with another adventure featuring wayfarers Shrek, Donkey, and Puss in Boots as they scour the lands looking for a new King for Fiona's former home, Far Far Away. Teenage Artie (short for Arthur…get it?), voiced by Timberlake, will have to learn to be King so Shrek doesn't have to. But Fiona has an adventure of her own to look forward to: having a baby. Her baby shower will include famed characters Cinderella, Rapunzel, Sleeping Beauty, and Snow White – and at least one Dwarf from the latter. All four princesses will be voiced by SNL alum. Julie Andrews will be back to voice Queen Lillian, and John Cleese will reprise his King Harold role. Rupert Everett also lends his smooth voice to Prince Charming again, this time villainous in full-tilt fashion. Favorite supporting characters like Gingey, the three little pigs, and Pinocchio will also be returning – what would Shrek be without them? New CGI techniques make this film a feast for the eyes, and the new adventure contains all the elements from former Shrek jaunts.
Read More

| AT&T News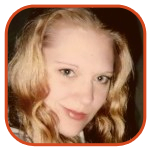 Posted by K.C. Morgan Categories: Paramount, Drama, New Releases, Trailers,
Though the trailers for Black Snake Moan seem to hint at a dark, sweaty, scuzzy flick featuring a half-naked and emaciated-looking Christina Ricci and a worn out Samuel L. Jackson, reviews hint that the movie is anything but trashy. Ricci plays Rae, a character that's almost classicly white trash with a bad girl 'tude and a wardrobe filled with tiny clothes. When her boyfriend Ronnie (Justin Timberlake) leaves for the National Guard, Rae hits the town for a night of hard-core partying. She ends up almost naked and terribly sick, discarded in a ditch by a small farm. The farm's owner, Lazarus Woods (Samuel L. Jackson) has his own demons to deal with (including a wife who's just felt him…for his brother) and stumbles across the unconscious Rae. What ensues could have been nothing more than bad movie-making: Lazarus chains Rae to his radiator to keep her from fleeing before she's well enough to depart, but then decides to keep her chained in order to help her heal her own soul. Aging black man chains half-naked, wasted white girl and holds her hostage? You wouldn't think Black Snake Moan is a meaningful, evocative tale of friendship and self-love, but that's exactly what it is. Jackson's performance is, as expected, powerful, while Ricci shows her empathetic acting talent once again. The movie reigned in three stars from TV Guide, but those sweaty, scuzzy trailers running on TV probably won't help Moan reach box office success.
Read More

| TV Guide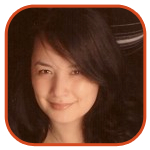 Posted by Veronica Santiago Categories: Disney, Paramount, Universal, Animation, Drama, Family, Horror, Musicals, Comedy, Box Office, Lists, New Releases,
Although theater audiences were not offered much new to watch over the four-day weekend, I must say that I was bit surprised as to how the box office totals shook out. I was certain that Primeval would reign supreme. I mean—when when does a movie about a serial-killing crocodile not come out on top?? And despite Madonna's participation, I thought Arthur and the Invisibles would place higher than 9th. Parents are always desperate to find something for their rug rats, right?
Here are the totals for last week (as compiled by Media By Numbers LLC):
1. Stomp the Yard, Sony Screen Gems, $25,876,318
2. Night at the Museum, Fox, $21,847,867
3. The Pursuit of Happyness, Sony, $10,703,352
4. Dreamgirls, Paramount, $10,259,911
5. Freedom Writers, Paramount, $8,849,005
6. Children of Men, Universal, $7,449,555
7. Alpha Dog, Universal, $7,411,750
8. Primeval, Disney, $6,792,318
9. Arthur and the Invisibles, MGM, $5,702,789
10. Charlotte's Web, Paramount, $5,348,867
© Gear Live Media, LLC. 2007 – User-posted content, unless source is quoted, is licensed under a Creative Commons Public Domain License. Gear Live graphics, logos, designs, page headers, button icons, videos, articles, blogs, forums, scripts and other service names are the trademarks of Gear Live Inc.