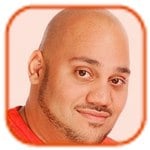 Posted by Andru Edwards Categories: Universal, Action, Adaptation, Sequels, Celeb News, Celebrity Controversy, Distribution, Filmmaking, New Releases,
Christopher Mintz-Plasse says it's a "bummer" Jim Carrey doesn't want to promote Kick-Ass 2.
The veteran actor - who plays Colonel Stars and Stripes in the action sequel - withdrew his support of the film earlier this year, feeling it is too violent in light of the Sandy Hook school shootings, and his co-star is saddened by his decision but finds his opinion "understandable."
"It's a bummer because he's so good in the movie that I would love to have him promoting the movie, but with everything that's happened, it's totally understandable why [he doesn't want to]. We really upped the ante with the violence in this one and I think with all the tragedies that have happened this year, that's on people's minds, which is terrible. Violence is always controversial - nothing you can do."
Mintz-Plasse went on to defend Carrey's controversial decision, insisting it is difficult to envision how the film will look on screen compared to the script: "You read the script and you're like, 'Oh, it's violent,' but when you actually see it in front of you, it's a lot more violent than you think it's gonna be on the page. He saw the finished product and he just couldn't get behind it. I respect the guy's opinion."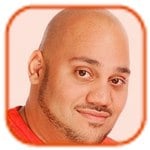 Posted by Andru Edwards Categories: Paramount, Sequels, Comedy, Casting, Celeb News, Upcoming Releases,
Kanye West is to have a cameo role in Anchorman: The Legend Continues.
The 35-year-old rapper was spotted filming scenes for the comedy sequel - which stars Will Ferrell as bungling news reader Ron Burgundy - on the set in Atlanta, Georgia, on Tuesday.
Kanye was dressed in an afro wig and was seen fighting with several famous faces, including Tina Fey, Amy Poehler and Sacha Baron Cohen. Anchorman 2 will feature a host of big name stars in roles, such as Liam Neeson, Will Smith, John C. Reilly, Nicole Kidman, Jim Carrey and Jane Lynch. Meryl Streep is also hoping to make an appearance in the highly anticipated movie and has even approached returning cast member Steve Carell about getting her a part.
"Meryl told me she was a huge Anchorman fan and she'd love to have a cameo in the sequel. That could be really funny. There are going to be plenty of great cameos in this movie," Steve previously said.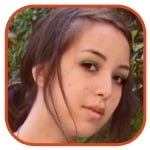 Posted by Robin Paulson Categories: Universal, Action, Adaptation, Satire, Sequels, Trailers, Upcoming Releases, Videos,
WARNING: The above trailer contains explicit language and graphic violence.
Jim Carrey joins Kick-Ass (Aaron Taylor-Johnson), Hit-Girl (Chloe Grace Moretz), and their crew of masked vigilantes in Kick-Ass 2, based off of Mark Millar's (Wanted) comic book series of the same name. Despite the three year gap from the release of Kick-Ass, the story picks up right where it left off, turning Red Mist (Christopher Mintz-Plasse) into a legitimate villain who's so edgy that he has dubbed himself "The Motherf****r." Of course, any film where Moretz is kicking ass is a definite must-see, despite the cheesy, mega-stylized action sequences.
Kick-Ass 2, directed by Jeff Wadlow (Never Back Down), hits theaters August 16.
Read More

| Daily Mail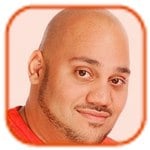 Posted by Andru Edwards Categories: New Line, Warner Bros, Comedy, Celebrity Gossip, Upcoming Releases,
Jim Carrey hated dieting for his new movie. The 51-year-old actor shows off his svelte physique in The Incredible Burt Wonderstone, but admitted it was tough to get in shape to play street magician Steve Gray and he was thrilled to be able to cut back on exercising after filming ended and regain the weight he lost.
"It's not a happy place to be. I'm back now. I've got Mr. Cuddly back and we're happy. It's not a natural place to live in that kind of shape. It looks great. It's fantastic and gets a lot of attention, but you have to eat, like, antimatter to stay in that kind of shape," he said.
While Jim appears topless in the movie, he insisted it won't become a regular occurrence and joked, "I figured that was Matthew McConaughey's thing."
Jim is not the only star to undertake a tough diet for a role, Hugh Jackman has admitted he consumed "nothing but water" for 36 hours to prepare for Les Miserables.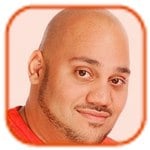 Posted by Andru Edwards Categories: Comedy, Celebrity Gossip,
Judd Apatow thinks that Jim Carrey is the "funniest man on earth." The influential producer and director once toured as the opening act for Jim during his stand up comedy days, and while Judd acknowledges there are many talented comedians working today, he thinks Jim is still the best.
"When I was a stand up comedian in the late 80s, I used to open for Jim Carrey on the road. I would do my lame act and then he would come on and do the most energetic, inventive, uproarious set I had ever witnessed. I retired from performing as a result. He was and is the funniest man on earth. This is something we can all agree on. We can debate number two forever but Jim will always be the king," Apatow wrote in Vanity Fair.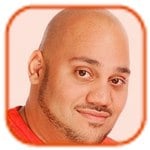 Posted by Andru Edwards Categories: New Line, Warner Bros, Sequels, Comedy, Celebrity Gossip, Upcoming Releases,
Jeff Daniels says the proposed Dumber and Dumber sequel is not happening.
The actor - who starred in the original movie alongside Jim Carrey - insists a the follow-up to the hit 1994 comedy will not go ahead after Carrey dropped out.
"Are you going to get another Dumb and Dumber? It's on the internet - we're not doing it. It's all over the internet... [The movie's] not happening," he replied when asked by gossip website TMZ.com about the plans.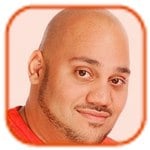 Posted by Andru Edwards Categories: New Line, Warner Bros, Sequels, Comedy, Celebrity Gossip, Rumors, Upcoming Releases,
Jim Carrey has dropped out of the Dumb and Dumber sequel.
The comic actor had been due to join Jeff Daniels in the follow-up to the hit 1994 movie but has now left the project - which has been tentatively titled Dumb and Dumber To - supposedly due to a dispute with studios New Line and Warner Bros..
"I would have thought Dumb and Dumber To was a no-brainer. After all, it's implied in the title," he said in a statement.
"Carrey grew increasingly frustrated by New Line and Warner Brothers, who he felt showed a lack of enthusiasm regarding the project," a source said.
The movie had been scheduled to begin shooting in September and the future of the project is now said to be in doubt. Last summer Jim admitted he was keen to make a Dumb and Dumber sequel: "We're talking about maybe returning to some old characters that everyone has been asking about. There's Bruce Almighty and we're talking about maybe another Dumb and Dumber."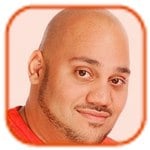 Posted by Andru Edwards Categories: New Line, Sequels, Comedy, Celeb News, Scripts, Upcoming Releases,
A Dumb and Dumber sequel will start shooting in September.
Peter Farrelly - who directed the first instalment of the comedy film in 1994 - has confirmed Jeff Daniels and Jim Carrey are on board to create the follow-up, which will not be similar to Dumb and Dumberer, a 2003 prequel in which neither of them starred.
"We're getting set to shoot Dumb and Dumber 2 in September. It's the first sequel we've ever done and we've got Jim Carrey and Jeff Daniels back. We did not do Dumb and Dumberer. That was a studio thing. So we've always wanted to do a sequel and finally Jim called up. Jeff always wanted to do it. We always wanted to do it. Jim was busy, but he called and said, 'We've got to do this thing again,'" Peter said.
No story is yet known for the picture. The first film told the tale of two idiotic friends - Lloyd Christmas and Harry Dunne - and their mis-adventures on a road trip around the country. It took $247 million at the international box office.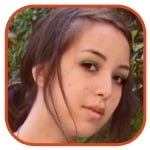 Posted by Robin Paulson Categories: 20th Century Fox, Buena Vista, DreamWorks, Disney, Paramount, Sony, Universal, Warner Bros, Action, Adaptation, Drama, Family, Foreign, Period, Science Fiction, Sequels, Comedy, Thrillers, Box Office,
Even though the buzz for Green Lantern fizzled at the reveal of its rather disappointing full-length trailer, Ryan Reynold's abs the superhero flick managed to fight off last week's box office winner, Super 8.
The DC comic book adaptation scored $53 million at the box office in its first week, while the J.J. Abrams and Steven Spielberg project Super 8 managed to finish second -- down from last week's top spot -- at $21.2 million . Jim Carrey's family comedy Mr. Popper's Penguins debuted in third place raking in $18.2 million, pushing last week's second place film X-Men: First Class -- the X-Men prequel starring James Mcavoy and Michael Fassbender -- to fourth with $11.5 million.
Click to continue reading Box Office Breakdown: Green Lantern Fights Off Super 8
Read More

| Box Office Mojo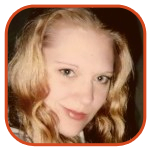 Posted by K.C. Morgan Categories: Biopics, Period, Comedy, Casting, Celeb News, Filmmaking, Rumors, Upcoming Releases,
Bobby and Peter Farrelly, ready to direct? Check. A funny script that pays homage to the movie's theme, The Three Stooges? Check. A shooting location? Check. The only thing the new movie doesn't have is a cast -- which is something of a problem, since filming is scheduled to begin at the end of April.

Yikes. "We just haven't made a choice," explained Peter Farrelly, one-half of the filmmaking brother duo. "But, we will in the coming weeks." Let's hope so.

The Three Stooges film is a much-anticipated project that once had some of the biggest of big names attached to it. Sean Penn, Benicio Del Toro and Jim Carrey were going to become Larry, Moe and Curly (in that order), but both Penn and Carrey ditched the project early on.
Click to continue reading Three Stooges Movie Ready to Film, Though No Cast Yet
Read More

| CNN

© Gear Live Media, LLC. 2007 – User-posted content, unless source is quoted, is licensed under a Creative Commons Public Domain License. Gear Live graphics, logos, designs, page headers, button icons, videos, articles, blogs, forums, scripts and other service names are the trademarks of Gear Live Inc.