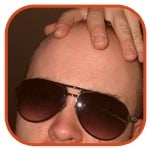 Posted by Johnny Mercedes Categories: Paramount, Sony, Universal, Warner Bros, Action, Adaptation, Adventure, Animation, Documentary, Drama, Family, Foreign Language, Independent, Music, Romance, Science Fiction, Sequels, Comedy, Distribution, Home Entertainment, Lists, New Releases,
This past fortnight, the HD DVD release of Transformers made high-definition history with over 100,000 units sold in the first day—a record that supplanted day-one sales across both formats. But this week Sony will inevitably pull the warring robots off their high horses—likely with a quick tug on some carefully aimed webbing.
The hugely profitable but ambivalently received Spider-Man 3 releases Tuesday and will undoubtedly be a smash hit for Blu-ray. And for those who can't justify said purchase, the film will also release in a high-def trilogy.
Universal and Warner also have some decent contributions this week, but the real content explosion comes from DVD International and their HDScape series. Finally, I can sit in my tiny condominium and watch a high-definition fireplace, an exotic aquarium, or the slow but steady thaw of Antarctica.
Check the full list of high-def releases after the jump.
Click to continue reading This Week on HD DVD and Blu-ray: October 30, 2007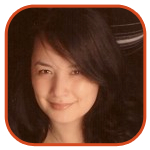 Posted by Veronica Santiago Categories:
Like Ocean's Thirteen, critics rated Fantastic Four: Rise of the Silver Surfer better than its predecessor. And like Ocean's, Fantastic found its way on top of the ever-revolving box office heap. With help from a more family-friendly rating (down from PG-13 to a PG), the superhero clan raked in $2 million more in its opening weekend than its 2005 turnout.
But it takes more than just a PG to win viewers over—it apparently takes Jessica Alba in a skin-tight outfit…and the prim and proper Nancy Drew had to learn that the hard way. The latest incarnation of the beloved character only placed 7th despite the numerous times Julia Roberts' name had been dropped these past few weeks. BTW—I feel incredibly bad that daddy Eric Roberts has been continuously trumped by his more famous sister. Emma is HIS daughter after all.
Click to continue reading Box Office Breakdown: Silver Surfer Scores the Gold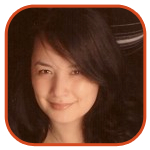 Posted by Veronica Santiago Categories: DreamWorks, Disney, Fox Searchlight, MGM, Lionsgate, Paramount, Touchstone, Universal, Warner Independant Films, Action, Adaptation, Animation, Drama, Family, Horror, Independent, Romance, Sequels, Comedy, Thrillers, Box Office, Lists, New Releases,
Having exhausted all their sequel choices, theater patrons quickly moved on to the latest offering: Ocean's Thirteen. Despite general indifference for the series' second movie, Steven Soderbergh and friends faced down the unlucky number and rolled the dice again. Their gamble paid off well this weekend when they took down Captain Jack Sparrow and his mates
Of course, viewers who crave the comfort of familiarity can still manage to have discerning taste. Eli Roth's Hostel: Part II only rounded enough voyeurs to rank a mediocre 6th place. Here's to hoping that the era of grisly horror movies is once again over…
Click to continue reading Box Office Breakdown: Lucky Number 13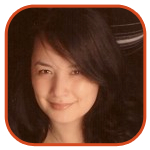 Posted by Veronica Santiago Categories: DreamWorks, Disney, Fox Searchlight, MGM, Lionsgate, Picturehouse, Paramount, Sony, Universal, Action, Animation, Drama, Family, Horror, Romance, Sequels, Comedy, Sports, Thrillers, Box Office, Lists, New Releases,
Viewers in dire need of some raunch helped make Knocked Up a strong 2nd this weekend.
Katherine Heigl's stomach bumped past several family-friendly sequels of late and brought a fresh dose of adults-only fun into the box office. Although it didn't surpass the strong swashbucklers in Pirates, Knocked has already grossed enough money to cover its entire production budget. Something few other movies on this list could probably say. With strong word of mouth, director Judd Apatow (40 Year Old Virgin) may soon be adding another summer sleeper to his bedpost.
Click to continue reading Box Office Breakdown: Knocked Up Delivers A Winner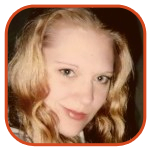 Posted by K.C. Morgan Categories: Columbia Pictures, Action, Adaptation, Sequels, Upcoming Releases, Theatrical Reviews,
The screening of Spider-Man 3 went off this weekend without a hitch, and that can only mean one thing. Early reviews are in…does the third installment to the superhero melodrama compare to the first two flicks? Spidey fans, even comic book purists, probably won't be disappointed when the new film comes to theatres this spring. The cast reunites to reprise former roles, with Tobey Maguire in the lead as Spider-Man/Peter Parker, Kirsten Dunst as Mary Jane, and all the old faces from the past two Spidey flicks coming together again. Topher Grace and Bryce Dallas Howard have joined the cast this time around, further expanding the Spider-Man family. Looking for a Spidey flick filled with cool special effects, a compelling plot, panoramic scenes, intense villains? Spider-Man 3 offers all of that…and more. The movie won't make it to the U. S. until May 1, 2007, but some have already enjoyed a private screening of the film, so fans can get an early taste of all the Venom-ous action.
Click to continue reading Spider-Man 3 Sneak Peek
© Gear Live Media, LLC. 2007 – User-posted content, unless source is quoted, is licensed under a Creative Commons Public Domain License. Gear Live graphics, logos, designs, page headers, button icons, videos, articles, blogs, forums, scripts and other service names are the trademarks of Gear Live Inc.