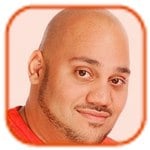 Posted by Andru Edwards Categories: Buena Vista, Disney, Lucasfilm Ltd., Science Fiction, Sequels, Celeb News, Filmmaking, Upcoming Releases,
Samuel L. Jackson was surprised to hear about Harrison Ford's injuries.
The 65-year-old actor was shocked by news that Harrison - who has reprised his role as Hans Solo in the sci-fi franchise - was crushed by a hydraulic door on set of the Star Wars: Episode VII last week, and insists the accident wouldn't have been his fault: "I'm sure it wasn't because he wanted to or it was something he was doing... I'm sure something went terribly awry if that happened because most times insurance companies don't like us doing those things!"
Click to continue reading Samuel L. Jackson Shocked by Harrison Ford's Set Accident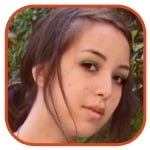 Posted by Robin Paulson Categories: Biopics, Classics, Remakes, Casting, Celebrity Gossip,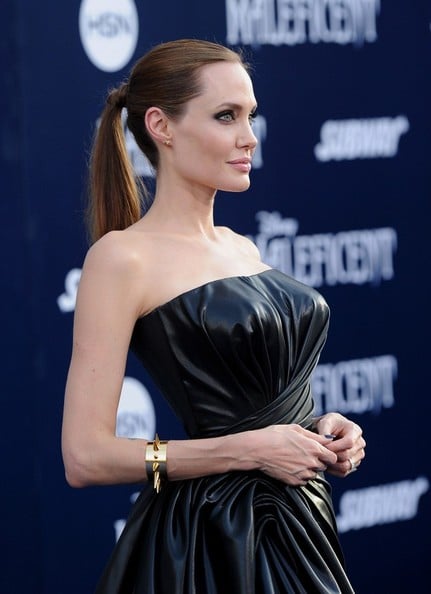 "[Cleopatra is] one of those that you feel like well, maybe that's the one you put everything into and that's where you end it, that's where you finish... In a great way, what could you do beyond that one?"
- Maleficent star Angelina Jolie hints that if she were to take on the role of Cleopatra - whom screen legend Elizabeth Taylor portrayed in 1963 - it would be her last film project as an actress.
(Make sure to check out other notable quotes.)
Read More

| The Daily Mail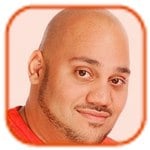 Posted by Andru Edwards Categories: Buena Vista, Disney, Lucasfilm Ltd., Action, Adventure, Science Fiction, Sequels, Casting, Celeb News, Filmmaking, Upcoming Releases,
Carrie Fisher says that the original Star Wars cast looked "a little melted" when they met ahead of shooting on Episode VII.
The 57-year-old actress reprises her role as Princess Leia in the blockbuster sequel alongside alongside Harrison Ford, Mark Hamill, Anthony Daniels, Peter Mayhew and Kenny Baker who are also returning to the franchise. She admits it was reassuring to see that everyone's appearance had changed 37 years on from the original. When talking to an audience at the Hay Festival in Wales, she said, "We all look a little melted. It's good to see other melted people. And it is good to have us all in a room because it's unique. I mean, I don't suppose they have reunions for the Gone With The Wind gang."
Click to continue reading Carrie Fisher: 'Star Wars' Cast Looked a Little Melted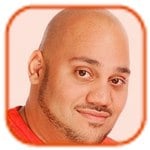 Posted by Andru Edwards Categories: Drama, Independent, Celeb News, Celebrity Gossip, New Releases,
Julianne Moore believes the Hollywood lifestyle can leave people feeling "empty."
The 53-year-old actress stars in David Cronenberg's latest movie Maps to the Stars as ruthless Havana Segrand, a fading star living among the Hollywood elite, and admits the character shows what can go wrong in the movie .
"Oh, I wouldn't say she's a monster, although it's true she does behave monstrously at times. She's one of these creatures that are very common in our industry, in that all of her self-worth and affirmation is projected from outside as opposed to inside. And the longer you live that kind of lifestyle, the more empty you become, until there comes a point when you just implode," she told The Guardian.
Moore - who is married to Bart Freundlich with whom she has son Caleb and daughter Liv - also says the film industry is too age obsessed, something she refuses to subscribe to: "You know, maybe that's a danger in any profession. But in the movie business it's heightened because it's all tied up with your face and how you look and the world's perception of that. But the only people who can affirm you are your family. They are the ones who are close to you. They're the only ones who can really see you."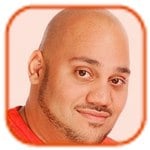 Posted by Andru Edwards Categories: Buena Vista, Disney, Adaptation, Adventure, Family, Celeb News, Filmmaking, New Releases,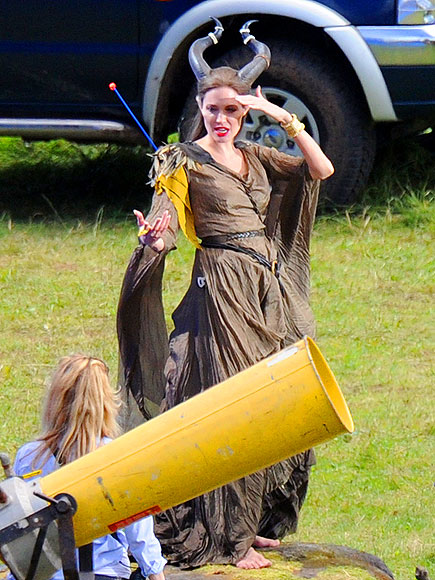 Angelina Jolie perfected her voice for Maleficent while bathing her kids.
The 38-year-old star tried out a number of different way of talking with her brood - Maddox, 12, Pax, 10, Zahara, nine, Shiloh, seven, and twins Knox and Vivienne, five - to perfect the way she should talk as the evil queen in the new Disney movie:
"I would give them baths and I would try different voices on them, on different nights. I would tell them stories in different voices and sometimes they would kind of go, 'That's a weird voice mom, why are you doing that?' When I did the one they all started laughing and made me do it over and over again and that's how I discovered her voice because I thought, it had to be a voice that is just fun to listen to and get really crazy."
Although Angelina and her fiance Brad Pitt don't want their children to go into acting, they allowed Vivienne to play a young Princess Aurora in the movie, but getting her to do what they wanted on set proved harder than they initially realized.
Click to continue reading Angelina Jolie Perfected 'Maleficent' Voice on Her Kids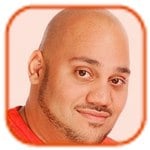 Posted by Andru Edwards Categories: Casting, Celebrity Gossip,
Robin Wright thinks that Hollywood is a difficult place "if you have integrity."
The House of Cards star refused to take "wife and arm candy" roles which would have raised her profile, and instead concentrate on raising her daughter Dylan, 23, and son Hopper, 20, with ex-husband Sean Penn while waiting for a properly engaging part to play.
"Hollywood is difficult to navigate if you have integrity, so I opted not to work if there wasn't enough to do in a role, which doesn't have to do with the role's size. If there's nothing for me to do as an actress, that's frustrating ... I'd rather go work at a menial labor job, where I can actually get my hands dirty," she said.
The 48-year-old actress admits her decision to stand back had an affect on her, adding, "In a sense it hurts, because you're like, 'I want to play too!' I just don't want to play that way. I'm not up there with Kate Winslet and Julia Roberts. I don't sell tickets. I've known that for a long time."
Click to continue reading Robin Wright: Hollywood Is Hard if You Have Integrity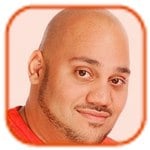 Posted by Andru Edwards Categories: Buena Vista, Disney, Action, Adaptation, Science Fiction, Sequels, Celeb News, Filmmaking, Upcoming Releases,
Elizabeth Olsen is nervous about starring in Avengers: Age of Ultron.
The 25-year-old actress is one of the new stars to join the cast of the superhero movie - in which she will play the Scarlett Witch, alongside newcomer Aaron Taylor-Johnson, who will portray Quicksilver - and worries she has not had the same opportunity for character development as returning cast members.
"It is intimidating going into a production where everyone has their characters fully fleshed out and they know their weaknesses and they have their comedy. Aaron and I don't really have the luxury of time to develop those," she said.
The returning cast includes Robert Downey Jr. as Iron Man, Chris Hemsworth as Thor, Mark Ruffalo as The Hulk, Chris Evans as Captain America, Scarlett Johansson as Black Widow, Jeremy Renner as Hawkeye and Samuel L. Jackson as Nick Fury.
Click to continue reading Elizabeth Olsen Nervous About Starring in 'Avengers: Age of Ultron'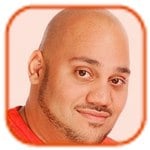 Posted by Andru Edwards Categories: Warner Bros, Action, Adventure, Remakes, Science Fiction, Celeb News, New Releases,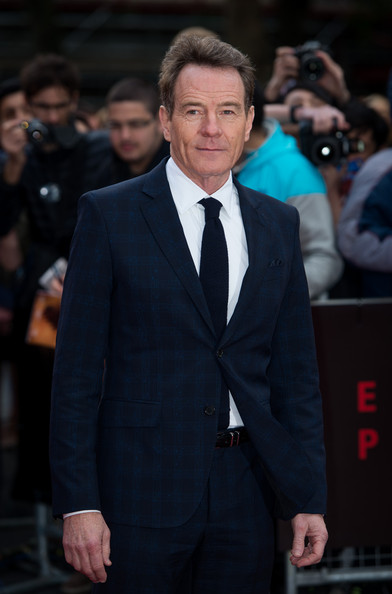 Bryan Cranston thinks that Godzilla would be "horrible" at making crystal meth.
The Breaking Bad actor, who sold the drug as Walter "Heisenberg" White in the series, joked about the monster not being able to make it at the premiere of his new movie at the Odeon in London's Leicester Square last night. "I think Godzilla would be horrible at making crystal meth. You've got to be very refined to be able to make it. He's a monster, you know, they have a very destructive nature," he said.
The 58-year-old actor, who stars alongside Aaron Taylor-Johnson and Elizabeth Olsen in the film directed by Gareth Edwards, also claims his character, nuclear scientist Joe Brody, is more like him than Walter White or Hal, who he played in Malcolm In The Middle: "They're all pretty different. I'm not like hal and I'm nothing like Walter White. Maybe this guy in this movie is most like me."
Click to continue reading Bryan Cranston: Godzilla Couldn't Make Meth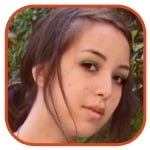 Posted by Robin Paulson Categories: 20th Century Fox, Action, Science Fiction, Sequels, Casting, Celebrity Gossip, Rumors, Upcoming Releases,
Michael Fassbender has given hope to folks looking forward to a Prometheus sequel.
In the recent press rounds for X-Men: Days of Future Past, Fassbender - who played the android David in the 2012 sci-fi film - confirmed his involvement in the sequel but could not say when production would start.
When asked if he'd like to work with Prometheus director Ridley Scott again, Fassbender answered, "For sure. I love Ridley. He's a master filmmaker."
His X-Men co-worker James McAvoy then asked him, "Are you doing a sequel?" to which he responded, "Yeah, but when I don't know."
Although Scott's involvement in the project is still up in the air, the soonest the film could realistically hit theaters would be in 2016.
Read More

| Collider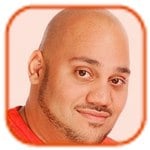 Posted by Andru Edwards Categories: Casting, Celeb News,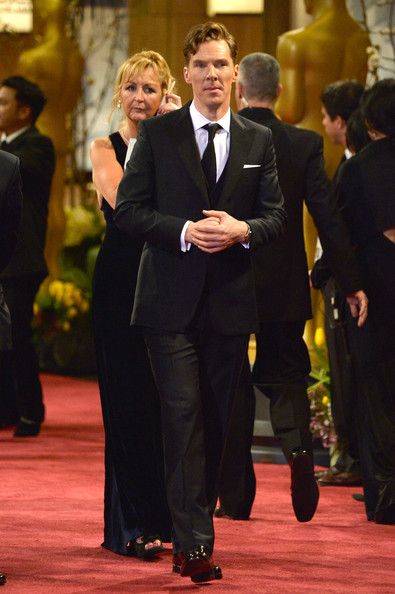 Benedict Cumberbatch wants to play a dumb character.
The Sherlock actor, who has just completed The Imitation Game, a biopic of British cryptographer, Alan Turing, insists he's ready for a less intellectual role. "I always seem to be cast as slightly wan, ethereal, troubled intellectuals or physically ambivalent bad lovers... I am so ready to play a really dumb character," the 37-year-old star told T magazine.
Benedict, who has also won awards for his role as Victor Frankenstein and his monster in the West End production, became a huge star after taking on the part of the titular detective in BBC1's Sherlock but admits he's not the nicest character to play: "I always make it clear that people who become obsessed with him or the idea of him - he'd destroy you... He is an absolute b*****d."
Click to continue reading Benedict Cumberbatch: I Want a Dumb Role
© Gear Live Media, LLC. 2007 – User-posted content, unless source is quoted, is licensed under a Creative Commons Public Domain License. Gear Live graphics, logos, designs, page headers, button icons, videos, articles, blogs, forums, scripts and other service names are the trademarks of Gear Live Inc.