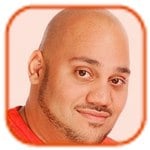 Posted by Andru Edwards Categories: Buena Vista, Disney, Lucasfilm Ltd., Science Fiction, Sequels, Celeb News, Filmmaking, Upcoming Releases,
Samuel L. Jackson was surprised to hear about Harrison Ford's injuries.
The 65-year-old actor was shocked by news that Harrison - who has reprised his role as Hans Solo in the sci-fi franchise - was crushed by a hydraulic door on set of the Star Wars: Episode VII last week, and insists the accident wouldn't have been his fault: "I'm sure it wasn't because he wanted to or it was something he was doing... I'm sure something went terribly awry if that happened because most times insurance companies don't like us doing those things!"
Click to continue reading Samuel L. Jackson Shocked by Harrison Ford's Set Accident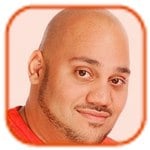 Posted by Andru Edwards Categories: Columbia Pictures, MGM, Action, Remakes, Science Fiction, Thrillers, Celeb News, New Releases,
Joel Kinnaman injured a muscle in his leg while shooting Robocop.
The 34-year-old actor - who plays cop Alex Murphy who is turned into a cyborg law enforcement officer in the movie - didn't sustain any serious injuries while shooting the action-packed science fiction film and the only ailment he did suffer was a minor muscular strain.
When asked if he had gotten injured at any point during the shoot, Joel told BANG Showbiz, "I pulled my hamstring one day, I did it when I was running."
Kinnaman appears in the movie with a stellar cast, which includes Abbie Cornish, Samuel L. Jackson and Michael Keaton. But there was one actor who Kinnaman enjoyed working with more than anyone else: "Working with Gary Oldman was one of the great experiences of my life, he's an incredible actor and also a wonderful man. I was extremely happy [to get the role], I worked hard to get it. I had to audition three times and finally I was able to convince Dr. Padilha [director] that I was the right guy." Kinnaman was joined on the special blue carpet at the event yesterday evening by his co-stars Oldman and Cornish and the film's director Jose Padilha.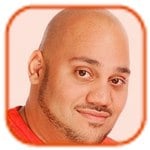 Posted by Andru Edwards Categories: Drama, Thrillers, Celeb News, Filmmaking, Upcoming Releases,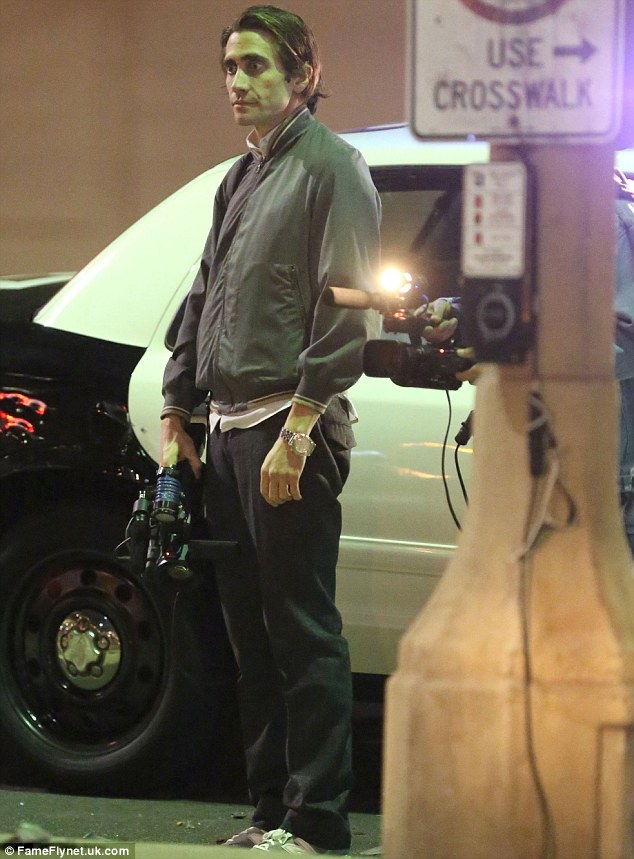 Jake Gyllenhaal was rushed to hospital after he injured his hand.
The 32-year-old actor severely cut himself while on the set of his new film Nightcrawler - in which he plays a struggling crime reporter in Los Angeles - on Wednesday and was forced to seek medical assistance.
"Jake was indeed filming Nightcrawler when during the shooting of an intense scene his character purposefully banged his hand into the mirror. Unfortunately the mirror broke and Jake's hand was badly cut up. He got numerous stitches at the ER and was released. He already returned to set for work," Gyllenhaal's rep stated.
Jake has been working hard to perfect his role and previously revealed he lost weight because his character was both "literally and figuratively hungry." He said"It takes place in a land where I think there is a desert in a lot of ways, great opulence, and at the same time, great vastness and emptiness. I knew that [Lou] was literally and figuratively hungry." In order to feel more like the character, the actor aimed to look almost skeletal and got into a "mode where I was always a bit hungry."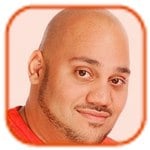 Posted by Andru Edwards Categories: Action, Adventure, Celeb News, Filmmaking, Upcoming Releases,
Samuel L. Jackson won't be doing anymore nude scenes.
The Django Unchained star recently injured his shoulder whilst shooting in Germany for his new film Big Game, and he's joked that the injury has ruined his chances of stripping off in any future movies.
"When I landed on my shoulder the ligaments which hold the clavicle down snapped and my clavicle jumped up... So yeah all my topless, naked, nude scenes are done now!" he quipped.
The 64-year-old actor, who has been on a strict vegan diet for the last three months, injured his shoulder after he was thrown out of a helicopter from a staggering height, but he insists he won't let the wound put a stop to his acting career: "I was flipped from a height of about seven feet out of a freezer, which is supposedly a helicopter flying through some woods. They had a camera on one end of the freezer and I was on the other and the stuntman jumped off the freezer, the camera flipped the freezer and I went flying out of it and landed on my shoulder." He added, "I love my job, I'm fortunate enough to be sort of in demand and I get to choose some interesting things to do and hopefully that will continue."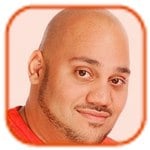 Posted by Andru Edwards Categories: Columbia Pictures, Horror, Comedy, Celeb News, Filmmaking, New Releases,
Michael Cera had to lie down after Rihanna slapped him.
The "Stay" singer gave the 25-year-old actor permission to smack her butt during a scene for their new movie, This Is the End, if she could slap him in the face, and according to their director and co-star Seth Rogen, Michael had to lie down in his trailer after she hit him.
"We did maybe three or four [takes] and he asked her if he could actually slap her butt and she said he could if she could actually slap him back in the face which she did. And I think one of the times she got him in the ear and it wacked off his equilibrium and he had to go lie down in his trailer for a little bit," Rogen told Ryan Seacrest on his radio show.
The Super Bad star wrote and directed the new apocalyptic comedy in which his friends Michael, James Franco, Jonah Hill, Danny McBride, Jason Segel and Paul Rudd all play ridiculous, exaggerated versions of themselves.
Click to continue reading Rihanna Injured Michael Cera Filming 'This Is the End'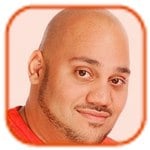 Posted by Andru Edwards Categories: Lionsgate, Action, Adaptation, Science Fiction, Sequels, Thrillers, Celeb News, Filmmaking, Upcoming Releases,
Liam Hemsworth has suffered an injury on the set of The Hunger Games: Catching Fire.
The actor has revealed he was injured during a dramatic stunt on the set of the second big screen adaptation of the popular trilogy in Atlanta, Georgia last week. "I twisted my knee. I try to just fight through it. There's so many people standing around waiting for you to do your thing. You feel sort of obligated not to let everyone down. There's a bunch of action in this one. All of the characters have much more action than they did in the first one," he told USA Today.
The 22-year-old Australian actor also revealed he adopted a healthier diet to slim down for the new movie, which began filming last month: "It's The Hunger Games. My character needs to look hungry. A little bit."
Liam, who is also filming the thriller Paranoia, said he is looking forward to taking a break as he has spent much of the last year working. "I haven't had a break in about a year. I've kind of shot one film to the other. And have had to prepare for each while shooting another. It's been a tremendous workload. But I feel so lucky to be where I am. I'm so thankful," he said.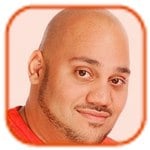 Posted by Andru Edwards Categories: Disney, Action, Adventure, Remakes, Celebrity Gossip, Upcoming Releases,
Johnny Depp injured his back shooting The Lone Ranger.
The 49-year-old actor was left writhing in pain on two occasions during action scenes for the Western film - in which he plays Native American Tonto opposite Armie Hammer, who portrays the title character - and he has now realized he can't do many of his own stunts and needs to rely more on a double.
"While it's been hard to accept that he can't perform such demanding feats anymore, Johnny is seeing it. He threw out his back twice while shooting the movie and then had to push through, getting massages in between takes," a source told Star.
As well as suffering with back pain, Johnny has also been struggling with insomnia on set. But the director Gore Verbinski and the crew have been sympathetic to the sleep problems the Hollywood star has been experiencing and have adjusted shooting schedules for him. "Johnny is also struggling with sleep problems so the crew has had to adjust to the fact that he can't shoot all night. He needs at least six hours of shut eye. This movie has really kicked his butt. He's so happy it's wrapping up and has joked that his body wouldn't be able to take another month of it," the source added.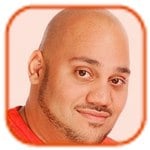 Posted by Andru Edwards Categories: Drama, Mystery, Thrillers, Filmmaking, New Releases,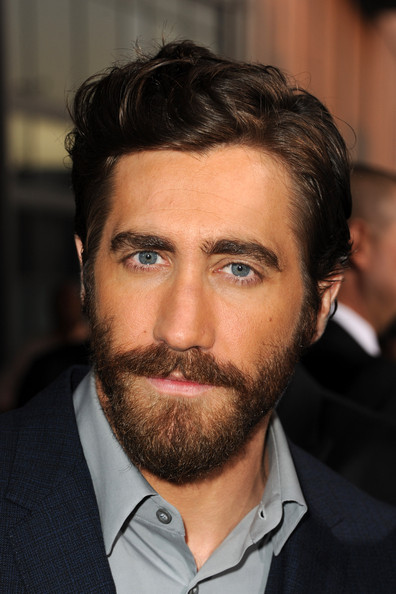 Jake Gyllenhaal was tased while doing research for his latest movie.
The 31-year-old actor stars in thriller End of Watch, which tells the story of two Los Angeles police offers who attempt to take down a drug cartel and Jake revealed he got caught on the wrong end of a taser weapon and was hit with "thousands of volts of electricity" while preparing for the role.
"It was not pleasant. Thousands of volts of electricity through your body in a very short period of time was not fun. But ultimately, I can talk about it!" he told Us Weekly.
Jake also revealed going on patrol with real life police officers, during which they attended a murder scene, also made him question his choice of profession: "I had no idea what to expect. The guys I was with... are so seasoned and so professional. We went to a call where someone had been shot -- it was a murder. This was a moment where I think you see the absurdity of your own job in light of the situation that you're seeing. I thought to myself, 'What am I doing here, why am I here?' Then I understood we're trying to make a movie that's authentic. It was no joke to any of us, and that made it no joke to me."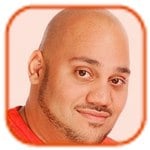 Posted by Andru Edwards Categories: Celebrity Gossip,
George Clooney's driver took him to a dentist when he broke his hand.
The Hollywood actor was in a great deal of pain when he slammed his digits in a car door while at his home in Lake Como, Italy, and asked his aide to drive him to see an emergency doctor. However, the driver became confused and ended up taking him to a physician who specializes in teeth.
"He drives me into town… and he takes me to a dentist. Dentist's chair, dentist's lamp, everything. The guy comes in, pulls the dentist's lamp down onto my hand. He starts pulling on my fingers, which really hurts. At last, he says, 'Hmm, I think it's broken…' I'm saying, 'Is there a real doctor anywhere in here?,'" Clooney recalled.
Click to continue reading George Clooney's Medical Mistake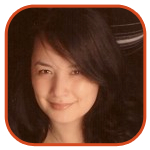 Posted by Veronica Santiago Categories: DreamWorks, Paramount, Action, Adaptation, Science Fiction, Sequels, Celeb News, Celebrity Gossip,
UPDATE: It looks as if Shia may not may not be blamed for the accident after all.
As mentioned on VIP Breakdown earlier today, actor Shia LaBeouf was arrested Sunday morning after a DUI-related accident in Los Angeles.
The 22-year-old was taken to Cedars-Sinai around 3 a.m. where he underwent surgery for injuries to his left hand. (He also received minor injuries to his head and knee.) A female passenger from his car and the female driver from the other vehicle were treated and released. (Video of LaBeouf's overturned vehicle can be seen after the jump.)
In a statement, the star's rep said Shia's status would prevent him from immediately returning to work:
"Attorneys for Mr. LaBeouf confirm that an automobile accident involving an additional party occurred early morning in Los Angeles on July 27, 2008. Shia is currently recovering from extensive hand surgery with plans to return to work on the set of Transformers 2 within one month. No further comment will be issued at this time."
Click to continue reading Transformers 2 Delayed Due to LaBeouf's Arrest
Read More

|
E! Online
© Gear Live Media, LLC. 2007 – User-posted content, unless source is quoted, is licensed under a Creative Commons Public Domain License. Gear Live graphics, logos, designs, page headers, button icons, videos, articles, blogs, forums, scripts and other service names are the trademarks of Gear Live Inc.