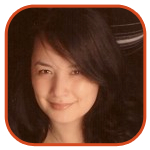 Posted by Veronica Santiago Categories: Awards, Celeb News,
Last night's Best Actor categories were as predictable as the Best Actress races were surprising. Yesterday's ceremony was also as disappointing as it was routine.
For months now, we'd been hearing about several plans being orchestrated for the Academy Awards. If the writers' strike was still in effect, the producers swore the telecast would continue with packages that celebrated Oscar's 80-year history. Interestingly enough, even with the scribes back at work, the show was still horribly written and crammed with unnecessary fillers. (Even I could have penned 'the always Fantastic…Jessica Alba'.)
As it was, the winners appeared to have been given less time last night to accept their awards than ever. (Which may or may not have been a good thing.) But did Javier Bardem really need to rush his lovely speech to his mother? Did the organizers have to reshow the previous awards presentations? Did the AMPAS President really need to waste time explaining how the selection process is done??
Click to continue reading Memorable Moments from the Unmemorable Academy Awards
Read More

|
Academy of Motion Picture Arts and Sciences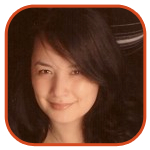 Posted by Veronica Santiago Categories: Adventure, Casting, Obituaries, Upcoming Releases,
Just last week we told you about the interesting plan devised for The Imaginarium of Doctor Parnassus, the movie Heath Ledger was working on when he died.
A trio of A-list actors - Jude Law, Colin Farrell and Johnny Depp - will be combining their efforts to fill the void left behind. Given the magical nature of the film, the substitutes would be able to appear as different versions of Ledger's character.
In an interview with Australia's Herald Sun, Farrell commented on his invitation and the unusual circumstances:
"It makes me feel uncomfortable to think about it too much and to get into it really here but it's an incredibly painful honour to have, you know, and an honour I wish wasn't bestowed but an honour nonetheless.




It's about getting Heath's work out there, get his work out there, he's too good for any of his work not to be seen, you know, and I'm really keen and looking forward to doing it and just doing the best job I can do."
Farrell's recent project, In Bruges, is still currently in theaters.
Read More

|
Herald Sun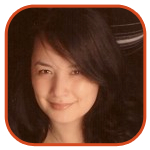 Posted by Veronica Santiago Categories: Adventure, Independent, Casting, Obituaries, Rumors, Upcoming Releases,
A few weeks ago, we said there was a chance Heath Ledger's last project might still go forward. Director Terry Gilliam - who also worked with Ledger on 2005's The Brothers Grimm - was doing his best to rework the uncompleted film.
Now a new report claims that Heath (and Terry) may be getting a little help from a group of friends. According to Ain't It Cool News, Jude Law, Colin Farrell and Johnny Depp will all be helping to fill the gaps in The Imaginarium of Doctor Parnassus.
Parnassus revolves around a theater troupe and their magical mirror. Audiences members are magically taken through the mirror to have their imaginations explored.
Click to continue reading Will Depp, Farrell and Law Fill in for Ledger?
Read More

|
Ain't It Cool News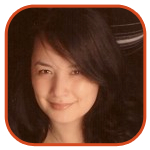 Posted by Veronica Santiago Categories: Celeb News, Celebrity Gossip, Obituaries, Rumors,
Approximately two weeks after Heath Ledger's passing, we now officially know the cause of death. The 28-year-old actor died from an accidental overdose.
The initial autopsy finished shortly after the Jan. 22nd event proved inconclusive. The New York City Medical Examiner needed to perform toxicology and tissue tests for a definitive answer.
"Mr. Heath Ledger died as the result of acute intoxication by the combined effects of oxycodone, hydrocodone, diazepam, temazepam, alprazolam, and doxylamine. We have concluded that the manner of death is accident, resulting from the abuse of prescription medications."
Although police believed the death may have been drug-related, no illegal substances were ever found in the home. Ledger only possessed bottles of prescription pills. Several of the the drugs factored in his death are used as painkillers; others were taken for sleeping and anti-anxiety.
Click to continue reading Heath Ledger Autopsy Results
Read More

|
CNN
After ten days of intensive - and intrusive - media attention, actress Michelle Williams has elected to release a statement about Heath Ledger's death:
"Please respect our need to grieve privately. My heart is broken. I am the mother of the most tender-hearted, high-spirited, beautiful little girl who is the spitting image of her father. All that I can cling to is his presence inside her that reveals itself every day. His family and I watch Matilda as she whispers to trees, hugs animals, and takes steps two at a time and we know that he is with us still. She will be brought up with the best memories of him."
Hopefully this will buy the family a little bit of time alone.
Read More

|
People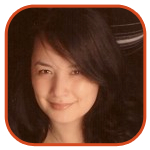 Posted by Veronica Santiago Categories: Adventure, Independent, Filmmaking, Obituaries, Upcoming Releases,
Heath Ledger's death left many questions unanswered. Although we may know the answer to one of those in just a matter of days, other matters - like the status of his last film project - are still up in the air. While the execs behind The Dark Knight work furiously to redesign their marketing campaign - how can they create hype about a movie that's largely about the The Joker? - the creators behind The Imaginarium of Doctor Parnassus are simply trying to keep their movie alive.
Production on Parnasssus - a film about a traveling theater troupe and its magical mirror - had been shut down since news broke last week. (Ledger had been working on that film just days prior to his death.) Even though the $30 million pic may have to be scrapped altogether, co-star Christopher Plummer says there is hope the movie will still carry on. According to Plummer, director Terry Gilliam is doing everything he can to work around Ledger's absence. The actor told People that "because the film deals with magic, there is a way, perhaps, of turning Heath into other people and then, using stills and I think they call it CGI…"
Click to continue reading Heath Ledger's Last Project May Continue
Read More

|
People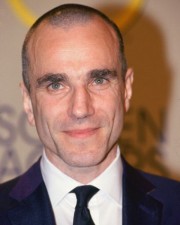 In today's episode of Oprah, the talk show host marked her 'Countdown to Oscar' with a list of celebrity interviews. She spoke to several Academy Award nominees via satellite (Casey Affleck, Laura Linney) while some were done in person (Amy Ryan, Ruby Dee).
Although many of the shows are pre-taped, this particular Oprah was very current…as was evidenced in Winfrey's chat with Daniel Day-Lewis. The star who rarely does interviews was cheerful and upbeat for most of the conversation. That is, until talk unexpectedly turned from his movie (There Will Be Blood) to a more somber matter: Heath Ledger.
Click to continue reading Daniel Day-Lewis Emotional Over Ledger's Passing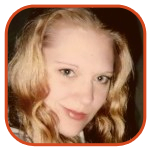 Posted by K.C. Morgan Categories: Celeb News, Obituaries,
Twenty-eight-year-old Heath Ledger, who was recently found dead in his New York apartment, still has no official cause of death. The autopsy has been completed, but the results are inconclusive and now hinge upon test results which won't be available for at least another ten days. Prescription sleeping pills were found near the body, and authorities are currently labeling the death an "accidental overdose." Investigators say there is no evidence of either suicide or foul play.
At the moment, there are no plans for a memorial service and the Ledger family has asked to be allowed to grieve in private. Fans have been flocking to Ledger's New York apartment to leave tokens of their sorrow, and Hollywood remains stunned by the news. He was a great talent.
Read More

|
E! Online
On a day when Hollywood should be celebrating movies, actors are instead mourning the loss of one of their own.
Actor Heath Ledger was found dead this afternoon in New York by his housekeeper. The star in this year's The Dark Knight was only 28. While no official cause of death has been released, it appears it may have been drug-related.
Ledger, a Best Actor nominee for 2005's Brokeback Mountain, leaves behind a 2-year-old daughter. Matilda's mother, actress Michelle Williams, met Heath in 2004 on the set of their Oscar-nominated movie. Although it was often rumored the two were married, the couple parted ways last September. Prior to Williams, Ledger had been in an on-and-off relationship with another former co-star, Naomi Watts.
In addition to this year's Batman sequel, Ledger's work can currently be seen in I'm Not There (co-starring recent nominee Cate Blanchett).
Mel Gibson - Heath's co-star in 2000's The Patriot - just released this statement to Entertainment Tonight about the tragic news:
"I had such great hope for him. He was just taking off and to lose his life at such a young age is a tragic loss. My thoughts and prayers are with him and his family."
Read More

|
People

Posted by David Onda Categories: Warner Bros, Action, Adventure, Drama, Sequels, Comedy, Thrillers, Trailers, Upcoming Releases,
"Let's put a smile on that face." Unless you've been living under a rock, you are well aware that the Batman Begins sequel, The Dark Knight, opens this summer starring Christian Bale as Batman and Heath Ledger as The Joker. Well, the brand-new full-length Dark Knight trailer debuted this weekend prior to Will Smith's I Am Legend, along with a couple new movie posters (pictured on the right). WB has released the non-bootlegged, high-quality trailer, so check it out after the jump. Anyone who doubted Ledger as The Joker is now eating their words and it'll certainly put a smile on your face.
Update: Check out the SIX-MINUTE The Dark Knight preview after the jump.
Click to continue reading 'The Dark Knight' Trailer
© Gear Live Media, LLC. 2007 – User-posted content, unless source is quoted, is licensed under a Creative Commons Public Domain License. Gear Live graphics, logos, designs, page headers, button icons, videos, articles, blogs, forums, scripts and other service names are the trademarks of Gear Live Inc.