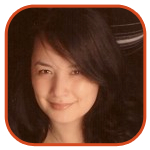 Posted by Veronica Santiago Categories: 20th Century Fox, Disney, Sony, Universal, Warner Bros, Action, Adaptation, Adventure, Animation, Drama, Family, Musicals, Science Fiction, Sequels, Comedy, Box Office, Lists, New Releases,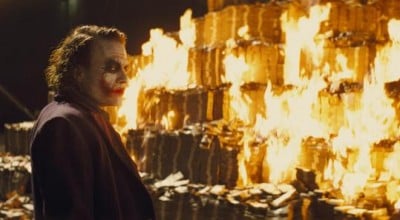 Okay, let's not beat around the bush. We all know The Dark Knight was huge. But how big exactly was it? Let's break the numbers down:
The film grossed approximately $158.3 million, beating the record set by Spider-Man 3 ($151.1 million) last year. The total already comes within reach of Tim Burton's Batman. (The $251.2 million grosser has been the best earner in the franchise so far.)
Knight pulled in $18.5 million during its Friday midnight screenings alone. The previous record holder was 2005's Star Wars: Episode III - Revenge of the Sith ($16.9 million).
The movie had the best Friday total ever: $67.8 million.
The sequel earned $6.2 million from IMAX showings alone. That number, again, beat Spider-Man 3 ($4.7 million).
In one weekend, The Dark Knight grossed more than the last three Batman installments made in their opening weekends combined.
The Christopher Nolan feature, along with the strong performance from Mamma Mia!, helped the industry attain the best box office weekend ever. Mamma's $27.6 million outperformed last year's Hairspray ($27.5 million) to become the biggest musical opener ever.
Click to continue reading Box Office Breakdown: Record-Breaking Weekend for The Dark Knight
Read More

|
Variety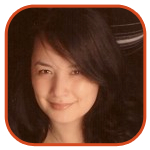 Posted by Veronica Santiago Categories: 20th Century Fox, Sony, Universal, Warner Bros, Weinstein Company, Action, Adaptation, Animation, Documentary, Drama, Foreign, Independent, Music, Musicals, Period, Romance, Sequels, Comedy, Thrillers, Lists, Upcoming Releases,
Here are some possible suggestions for your upcoming weekend: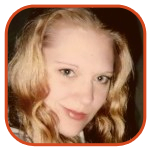 Posted by K.C. Morgan Categories: Horror, Thrillers, Casting, New Releases,
The Dark Knight has yet to hit theaters, yet it's already shaping up to be Heath Ledger's greatest flick. Critics are raving, the trailers primarily feature him in grotesque make-up, and Moviefone has added him to their list of great on-screen villains. There's only one problem: I don't agree with Moviefone's list.
The list of Top 25 movie villains includes old favorites like Khan (Star Trek II), Cruella de Ville (101 Dalmations), Faye Dunaway as Joan Crawford (Mommie Dearest), Jimmy Cagney as the Public Enemy (love, love, love Cagney), Freddy Krueger and Michael Myers. On Moviefone's list, Heath's Joker comes in at Number 5, trumped by Hannibal Lecter, the Wicked Witch of the West (The Wizard of Oz), Darth Vader and Lord Voldemort.
And I think Moviefone is wrong. While there were some on the list who were truly chilling - Kathy Bates as Annie Wilkes in Misery, for instance - others were left off the countdown completely. So with no further delay I will name the on-screen villains I found the most frightening and fearsome in big-screen flicks. None of my villains made it to Moviefone's list and I can't imagine why.
Click to continue reading Heath Ledger: Legendary Villain
Read More

|
Moviefone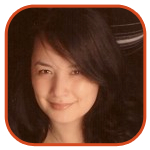 Posted by Veronica Santiago Categories: Warner Bros, Action, Adaptation, Adventure, Sequels, Upcoming Releases,
If you're the type of person who immediately heads to the bathroom once a movie ends, you may want to limit your liquids during The Dark Knight. Exit quickly and you'll miss Warner Bros.' posthumous tribute to Heath Ledger.
The film's closing credits will acknowledge two Batman contributors who have died since the project began. In addition to Ledger, the crew said goodbye last year to a special-effects worker killed after a car crash during a stunt test. The simple farewell will read:
"In memory of our friends Heath Ledger & Conway Wickliffe."
Meanwhile, the residents of Perth, Australia (Heath's hometown) have just paid tribute to the actor in a much grander fashion. On Tuesday, an $87 million theater was named in Ledger's honor.
Western Australia state Premier Alan Carpenter said they hope the Heath Ledger Theater will help others who have been inspired by the Oscar-nominee's work. "Heath Ledger was totally dedicated to the craft of being an actor and that's what made him successful. I think what we're doing is continuing that support for young people who want to make a career in the arts and acting, stage and in film, whatever it happens to be."
Click to continue reading Tributes to Heath Ledger
Read More

|
Yahoo! News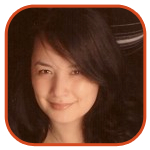 Posted by Veronica Santiago Categories: Warner Bros, Action, Adaptation, Adventure, Sequels, Upcoming Releases,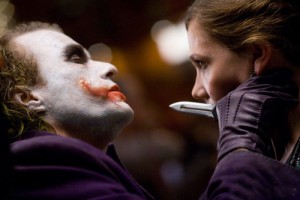 If you needed more than a post on Ain't It Cool News to tell you The Dark Knight was good, then you're in luck.
Today, Peter Travers (Rolling Stone) and the David Germain (Associated Press) both heaped their praise on the latest Batman sequel.
Click to continue reading More Early Reviews for The Dark Knight
Read More

|
Rolling Stone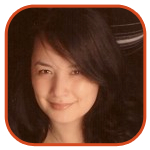 Posted by Veronica Santiago Categories: Warner Bros, Action, Adaptation, Adventure, Sequels, Upcoming Releases,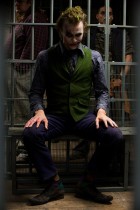 UPDATE: You can find additional reviews from Rolling Stone and The Associated Press here.
Although we still have 3 weeks to go until the premiere of The Dark Knight, Ain't It Cool News already has an early review of the highly-anticipated sequel.
Here are a few of the highlights from the (spoiler-free) critique:
"The film feels more like a crime drama in a grand city scape than a typical comic book movie."
"Christian Bale owns this role. He is Bruce Wayne and he is Batman."
"Heath Ledger's performance of the Joker is truly one for the books. A man of no remorse or morals who simply wants to see things burn."
Dying to know more? Read the entire review for yourself here.
The Dark Knight rolls into theaters on July 18.
Read More

|
Ain't It Cool News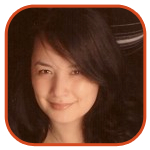 Posted by Veronica Santiago Categories: Warner Bros, Adaptation, Sequels, Celeb News, Upcoming Releases,
In the upcoming issue of Details magazine, Christian Bale tells us why we'll never see him in romantic comedies, details his first experience in the Batsuit and his explains his thoughts about "self-destructing on purpose." Bale also chats a bit about his Dark Knight co-star, Heath Ledger.
"He was incredibly intense in his performance but incredibly mellow and laid-back. Certainly there was this great anarchistic streak to it—just getting dirtier than anybody's envisioned the Joker before. This character has power because he has no limits—absolutely nothing to lose."
When asked how Ledger's death has impacted his view of the film, Bale added, "Naturally it was something I wanted to share with him—and expected to do so. And I can't do anything else but hope that it will be an absolutely appropriate celebration of his work."
The Dark Knight opens in theaters on July 18. Until then, Bale lovers can purchase their copy of Details on June 3.
Read More

|
Details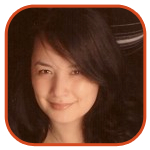 Posted by Veronica Santiago Categories: Warner Bros, Action, Adaptation, Adventure, Sequels, Upcoming Releases,
While the whole thing seems a bit morbid, I guess you kind of have to understand the reasoning.
In New York, collectors reportedly starting lining up around 4 A.M. this morning to cash in on Batman memorabilia. Their object of desire? The Heath Ledger/Joker action figure. The item, which sells for $9.99, quickly disappeared from the Times Square Toys "R" Us store and ended up on the internet within a matter of hours. (There's nothing like a tragic death that makes an eBay seller salivate more.)
Although some hopeful profiters have been requesting nearly $50 for both the Joker and Batman figures together, a spokesperson for the toy store says they expect to be getting shipments of The Dark Knight products on a regular basis.
Read More

|
New York Post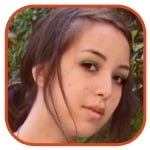 Posted by Robin Paulson Categories: Warner Bros, Action, Adaptation, Adventure, Mystery, Sequels, Thrillers, Trailers, Upcoming Releases,
As everyone and their mother rushed to the theaters to see Iron Man this weekend, they were in for quite a surprise as the latest teaser trailer for Christopher Nolan's Batman series played prior to the film.
Ever since the first screenings of Iron Man, bootleg versions of the trailer have appeared on YouTube; The Dark Knight team seems to have wanted to nip that in the butt quickly, as they ended up posting it on their official site this past weekend, which you can see after the jump.
Although the campaign for the film has bombarded us with clips and images of Heath Ledger's character, Joker, very little has been spoken of Aaron Eckhart's Harvey Dent, who ultimately becomes Two-Face. That is, of course, until this trailer, where if you look close enough, you're able to see the scars on the side of his face when he's holding up the gun.
Folks over at Warner Bros. just continue to keep us entertained, as they had just released new teaser posters a mere couple weeks ago (which can be viewed at Omelete). The film is set to be released in theaters July 18, 2008.
Click to continue reading Warner Bros. Releases Dark Knight Trailer No. 3
Read More

|
Coming Soon.net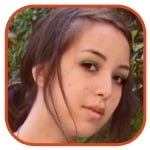 Posted by Robin Paulson Categories: Warner Bros, Action, Adaptation, Adventure, Classics, Mystery, Political, Sequels, Thrillers, Distribution, Rumors, Upcoming Releases,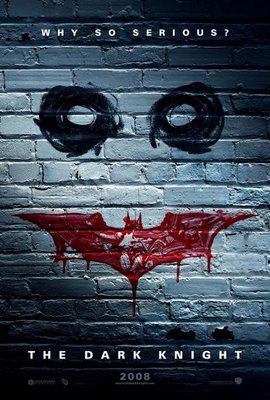 Acting upon the success of Cloverfield's online viral marketing, Warner Bros. has recently implemented their own take on the strategy for this summer's The Dark Knight.
It all started as a simple jack-o-lantern and appropriately turned into a game on WhySoSerious.com. Now the company has also released IBelieveInHarveyDent.com and RorysDeathKiss.com. The former being a simple campaign site for Harvey Dent that invites you to submit your e-mail and phone number (try it!) and the latter being a Joker-driven site where fans are able to upload images of themselves as, well, Jokers.
There is also IBelieveInHarveyDentToo.com, which used to portray the image of Harvey Dent with Joker makeup smeared upon his face. (The site has changed and now appears to have an error; however, if you highlight the page, you'll find something interesting.)
As cool as this may be, I honestly don't see why Warner Bros. is wasting their time on these sites—everyone and their grandmother is going to see this movie, and if they're not, they ought to be slapped until they're right in the head. Either way, words cannot describe how excited I am to see this movie, especially with such an outstanding performance by Heath Ledger.
© Gear Live Media, LLC. 2007 – User-posted content, unless source is quoted, is licensed under a Creative Commons Public Domain License. Gear Live graphics, logos, designs, page headers, button icons, videos, articles, blogs, forums, scripts and other service names are the trademarks of Gear Live Inc.