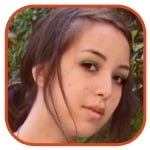 Posted by Robin Paulson Categories: Celebrity Gossip,
Calling all casting directors (and Quentin Tarantino): Uma Thurman is looking to be cast in your next project. Or at least, that's what the Oscar-nominated actress reiterated several times while she was likely a little inebriated at the Golden Globes after party on Sunday night.
According to The New York TImes, the 43-year-old was happy to respond to reporters' questions, but she did so with the same answer:
"Ms. Thurman grudgingly vamped for the cameras, then barked over her shoulder before dashing away, 'You're a reporter — I need a job.' What was she wearing? 'I need a job.' Where was she headed? 'I need a job.'"
Clearly her stint on Smash in 2012 and her upcoming Lars Von Trier project, Nymphomaniac, aren't paying her bills these days.
Read More

| New York Times via Jezebel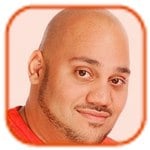 Posted by Andru Edwards Categories: Weinstein Company, Biopics, Drama, Period, Political, Awards, Celeb News, New Releases,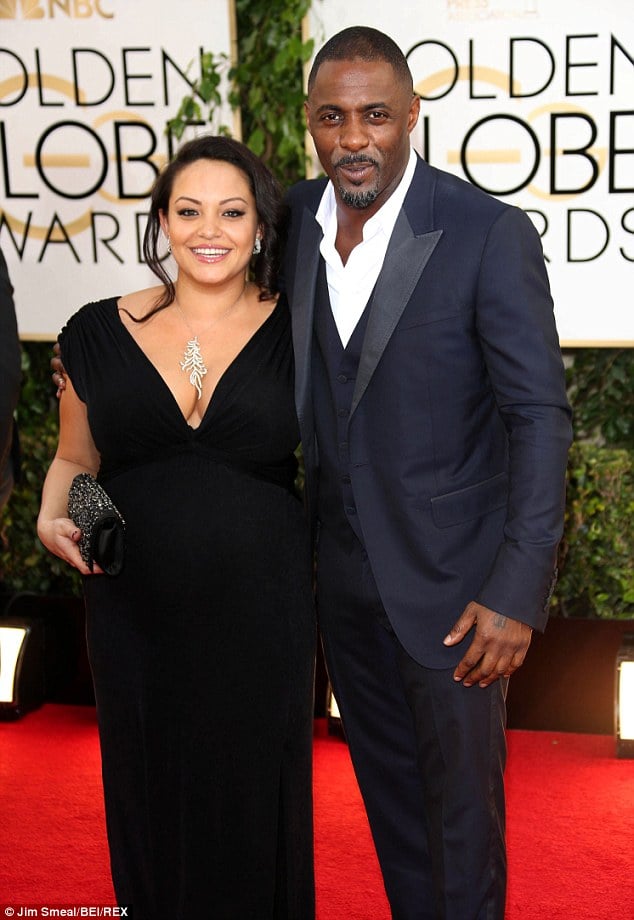 Idris Elba insists he doesn't mind missing out on a Golden Globe.
The 41-year-old actor was nominated for the Best Performance By An Actor In A Motion Picture prize for his portrayal of the late South African President Nelson Mandela in biopic Mandela: Long Walk to Freedom, ultimately losing out to Matthew McConaughey, who won the gong for his portrayal of AIDS patient Ron Woodroof in Dallas Buyers Club.
Speaking at the launch of the new adidas Stan Smith trainer at The Old Truman Brewery in Shoreditch, east London, last night, he exclusively told BANG Showbiz, "It's a difficult one because we all deserve an award for our performances."
However, Idris - who was also up against Chiwetel Ejiofor, Tom Hanks and Robert Redford - did have some comfort in the fact he was accompanied by his pregnant girlfriend Naiyana Garth at the ceremony at the Beverly Hilton Hotel in Beverly Hills, California, and the brunette beauty was positively glowing as they walked down the red carpet. "She looked amazing on the red carpet, as she does all the time!" he added.
Click to continue reading Idris Elba Shrugs Off Golden Globes Loss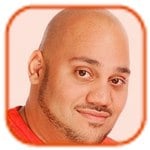 Posted by Andru Edwards Categories: Columbia Pictures, Drama, Political, Thrillers, Awards, Celebrity Gossip,
Jessica Chastain becomes "vulnerable" when nominated for awards.
The flame-haired beauty recently took home the Best Actress Golden Globe for her role as CIA agent Maya in Kathryn Bigelow's political thriller Zero Dark Thirty and with other potential awards in the pipeline - including an Oscar - she feels "anything" is possible after receiving so much support from family, friends and fans.
"I don't work for awards but when you receive support and encouragement, it opens me up more, it helps me be vulnerable. I think that's why I got so emotional at the Golden Globes - to feel the support I was getting at that moment made me feel like I could do anything," she said.
Since soaring to fame after playing ditzy housewife Celia Foote in 2011's The Help - which she won numerous Best Supporting Actress awards for - Jessica ensures she focuses more on her career and avoids causing any drama in her personal life: "I really made an effort to not put myself in situations where my private life becomes more interesting than my work. Like being seen dancing on a table in a nightclub. I'm not interested in that kind of, er, acknowledgement."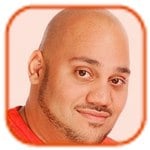 Posted by Andru Edwards Categories: 20th Century Fox, Buena Vista, Columbia Pictures, Fox Searchlight, Sony, Universal, Weinstein Company, Action, Adaptation, Adventure, Biopics, Drama, Foreign, Independent, Music, Musicals, Mystery, Period, Political, Romance, Sequels, Comedy, Thrillers, Awards, New Releases,
Lincoln leads the Golden Globe 2013 nominations with seven nods. Steven Spielberg's biopic about former President Abraham Lincoln is up for a host of top prizes including Best Drama, Best Director, Best Actor for Daniel Day-Lewis and Best Screenplay.
Quentin Tarantino's western flick Django Unchained and political drama Argo follow close behind with five nominations each. Critically-acclaimed films Zero Dark Thirty, Les Miserables and Silver Linings Playbook each received four nods.
With three nominations are Life of Pi, dark cult drama The Master and heart-warming British comedy Salmon Fishing in the Yemen. The great Dames of British film, Judi Dench, Maggie Smith and Helen Mirren, all have acting nods for The Best Exotic Marigold Hotel, Quartet and Hitchcock respectively.
Surprises include Nicole Kidman's Best Supporting Actress nomination for The Paperboy and John Hawkes and Helen Hunt being up for Best Actor and Best Supporting Actress for their performances in The Sessions.
Click to continue reading Lincoln Leads Golden Globe Nominations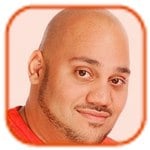 Posted by Andru Edwards Categories: Awards, Casting, Celeb News,
Kate Winslet wants to play a man. The 36-year-old actress - who earlier this week won a Golden Globe for her performance in TV mini-series Mildred Pierce - is keen to take on a part of someone as the opposite gender, previously done by stars including Cate Blanchett and Glenn Close, because she believes it would be the "ultimate challenge."
"I would like to one day play a man. That is something that I do know. I don't know what kind of a man, I don't know whether it will ever happen, but I do know I would be really interested because I think that would probably be the ultimate challenge."
Kate has previously claimed she would love to take on the part of the late Dame Elizabeth Taylor - a role both Angelina Jolie and Lindsey Lohan have coveted - and admits the possibility is a massive undertaking: "It's a massive undertaking for anybody who should be fortunate enough to get that part."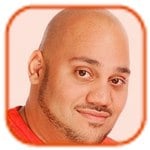 Posted by Andru Edwards Categories: Awards, Celeb News, Celebrity Gossip, Celebrity Controversy, Rumors,
The Hollywood Foreign Press Association (HFPA) is divided about Ricky Gervais returning to host the Golden Globes.
The British comedian has sparked controversy for his put-downs and jokes at the expense of some of the film industry's biggest names - including Angelina Jolie and Johnny Depp - in the past two years of presenting the awards, and now members have a few days to make a final decision. However, many are angry that network NBC, which hosts the show, is putting pressure on the Association to force them to accept him back.
"NBC has put the HFPA in a lose-lose situation. If the Hollywood Foreign Press says yes to Ricky, it risks turning the Globes into The Ricky Gervais Show and leaving the impression that they're annually throwing a great party while inviting someone who humiliates all of the guests. If it says no, the HFPA looks like it has no sense of humor about itself," a source said.
Click to continue reading HFPA Unsure About Ricky Gervais' Golden Globes Return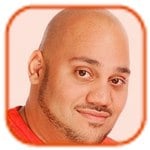 Posted by Andru Edwards Categories: Awards, Celeb News, Celebrity Gossip,
Watch out, Oscar! Ricky Gervais has offered to host the Academy Awards.
The controversial comedian - who upset Johnny Depp and Angelina Jolie when he hosted the Golden Globes earlier this year - has revealed he would be happy to present the Oscars following the departure of Eddie Murphy as the host.
"I'll do it. I'll do that as well. I'll be in town any way for the Globes. I can knock off 20 per cent. A two for one deal! I'll just stay up there."
The British star, however, admits he is not yet been offered the opportunity to present the Golden Globes for the third time on January 15, 2012: "They haven't asked me officially yet, and I don't know whether I'd say yes. It's very tempting. It's tempting because for three hours, I'm the most feared man in Los Angeles, so that's nice. I think NBC wants me to do it, but the Hollywood Foreign Press have got to want me as well. It's their event, it's their party."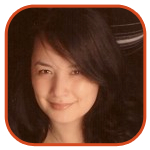 Posted by Veronica Santiago Categories: Awards,

For a list of winners from the 2011 Golden Globe Awards, please check out our coverage on TV Envy.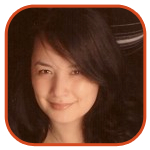 Posted by Veronica Santiago Categories: Awards, Celeb News, Celebrity Gossip,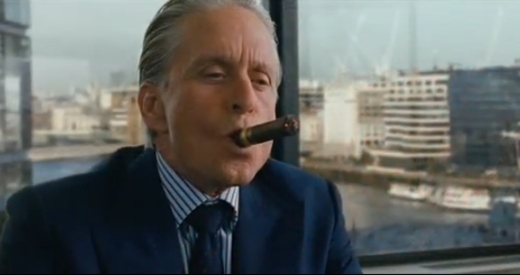 "To be selected with these extraordinary nominees is an honor and boy was I ready for some good news!"
-Wall Street: Money Never Sleep's Michael Douglas on receiving his second Golden Globe nomination for playing Gordon Gekko. (Douglas was who was diagnosed with Stage IV cancer earlier this year.
(Make sure to check out other notable quotes.)
Read More

| The Hollywood Reporter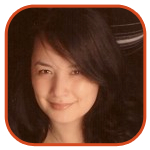 Posted by Veronica Santiago Categories: 20th Century Fox, FOCUS, Disney, Fox Searchlight, Lionsgate, Paramount, Sony, Warner Bros, Weinstein Company, Action, Adaptation, Adventure, Animation, Biopics, Drama, Family, Foreign, Foreign Language, Musicals, Period, Romance, Sequels, Comedy, Sports, Thrillers, Awards,
Katie Holmes, Josh Duhamel and Blair Underwood helped kick off the 2010-11 awards season Tuesday morning by formally announcing the latest round of Golden Globe contenders.
In the film category, The King's Speech -- starring Colin Firth, Helena Bonham Carter and Geoffrey Rush -- lead all nominees with a total of six nods. (The Fighter and The Social Network tied for second with six each.)
Although the Academy Awards will not necessarily mirror the choices made by the Hollywood Foreign Press Association, there were some notable inclusions/omissions in this year's list of Globe nominees:
Justin Timberlake did not earn an acting nomination for The Social Network.
Angelina Jolie and Johnny Depp were both recognized for their work in The Tourist, a movie that has been panned by critics. (BTW - they were nominated in the "Comedy" category.)
Speaking of Depp, he will be running against himself. (He was also nominated for Alice in Wonderland.)
Wall Street's Michael Douglas has now received another Golden Globe nod for his role as Gordon Gekko. (He won for Best Actor in 1987.)
Gwyneth Paltrow did not earn a nomination for her role in Country Strong.
127 Hours was left out of the Best Movie category -- so was True Grit. (The Coen Brothers western received zero nominations.)
The 68th Annual Golden Globe Awards -- hosted again by Ricky Gervais -- will air Jan. 16 on NBC.
(You can find the full list of nominees after the jump. Click here for the TV nominations.)
Click to continue reading 2011 Golden Globe Nominations (Film)
Read More

| Golden Globes

© Gear Live Media, LLC. 2007 – User-posted content, unless source is quoted, is licensed under a Creative Commons Public Domain License. Gear Live graphics, logos, designs, page headers, button icons, videos, articles, blogs, forums, scripts and other service names are the trademarks of Gear Live Inc.