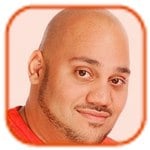 Posted by Andru Edwards Categories: Weinstein Company, Biopics, Drama, Period, Distribution, Rumors, Upcoming Releases,
Grace of Monaco will open this year's Cannes Film Festival.
Olivier Dahan's biopic, which stars Nicole Kidman as the iconic Hollywood actress-turned-princess, is set to make its grand debut on May 14 during the prestigious film festival in the south of France, although it will appear out of the competition.
The Hollywood Reporter confirmed the news amidst rumors the movie might never see the big screen after it was pulled from the official US release schedule on Thursday. The film's original November release was delayed because it was said not to be ready for viewing, and it was then pushed back to March 14.
Dahan previously admitted he disagreed with Harvey Weinstein over the film's final edit, which was thought to be the reason behind the delay. "What's complicated at the moment is ensuring that you, the critics, can review my version of the film and not that of somebody else. It's not over yet. I haven't given up," he said.
Click to continue reading Grace of Monaco to Open Cannes Film Festival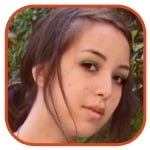 Posted by Robin Paulson Categories: Drama, Celebrity Controversy, New Releases,
For someone already accused of a serious sex crime here in the States, director Roman Polanski probably should have kept his recent comments at the Cannes Film Festival to himself.
The 79 year-old auteur has come under fire for his sexist remarks made at the film festival, where he is promoting his latest movie Venus in Fur. When asked how his view of women has changed over the years, Polanski uttered some eyebrow-raising words:
"Offering flowers to a lady has become indecent. I think to level the genders — it's purely idiotic. I think it's a result… of progress in medicine. I think that the Pill has changed greatly the woman of our times, 'masculinizing' her — how would you say it? [...] I think that it chases away the romance from our lives and that's a great pity."
As if he didn't already have enough people up in arms against him for the allegations made against him regarding the minor, Polanski surely now has many women signed up to boycott his work. Is anyone else wondering what his wife Emmanuelle Seigner thinks of all this?
Read More

| Jezebel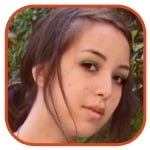 Posted by Robin Paulson Categories: Drama, Thrillers, Filmmaking, New Releases,
Though Ryan Gosling wasn't at Cannes to share the brunt of the boos following the premiere of Only God Forgives, director Nicolas Winding Refn kept his cool about the negative response to their film.
When asked about whether or not he was aware of his movie being booed, Refn's initial response was, "Oh, cool." When pressed further about how he could be happy about it, the Danish filmmaker expressed that he still didn't care all that much:
"I mean, how can I expect someone to not react like this when on one hand you are dropping what you do in everyone's face and at the same time saying, 'Love me, please,' you know? You're going to get that. You know, great art — horrible thing to say — but art is meant to divide, because if it doesn't divide, it doesn't penetrate, and if it doesn't penetrate, you just consume it."
You can judge Only God Forgives for yourself when it hits theaters July 19.
Read More

| Vulture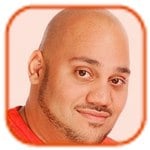 Posted by Andru Edwards Categories: Documentary, Celebrity Gossip, Filmmaking, New Releases,
Ryan Gosling used to shove movies down his pants. The Only God Forgives actor was so obsessed with cinema as a child that he would hide copies of his favorite flicks in his trousers when his mother tried to punish his bad behavior by taking them away.
Ryan made the frank confession in James Toback and Alec Baldwin's forthcoming movie-making documentary Seduced and Abandoned, which screened to positive reviews at the Cannes Film Festival this week. "I loved movies so much, sometimes, I'd shove them down the front of my pants. I liked the way they feel," he said in an interview.
The documentary - which was filmed at last year's Cannes festival in France - gives a warts-and-all insight into the process of getting movies made and follows the 30 Rock actor as he tries to schmooze producers, financiers, journalists and actors to get on board a proposed film production starring himself and Neve Campbell.
Click to continue reading Ryan Gosling Reveals Unusual Habit in 'Seduced and Abandoned' Doc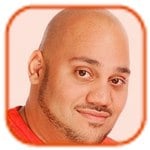 Posted by Andru Edwards Categories: Warner Bros, Adaptation, Drama, Romance, New Releases,
The Great Gatsby opened the Cannes Film Festival last night.
Several stars from the film including Leonardo DiCaprio - who plays main character Jay Gatsby - Tobey Maguire, Carey Mulligan and Amitabh Bachchan took to the red carpet in the rain for the premiere of Baz Luhrmann's drama movie to launch the 66th annual film gala.
DiCaprio looked dapper in a smart black suit and admitted taking on the lead role in the motion picture - which is based on F. Scott Fitzgerald's popular novel - carried "enormous pressure." He told BBC News, "What is so great about this novel and why people still discuss it nearly 100 years later and still have arguments about the meaning of each sentence and each word and each bit of symbolism, is because it's left up to the interpretation of you as a reader. In a way it's a recipe for disaster because so many people are going to say, 'That's not how I felt Daisy should be or how Gatsby should be.' I just looked at it as an incredible character to take on, something that was subtle in its approach but had so much depth and meaning in every single line."
Click to continue reading 'The Great Gatsby' Kicks Off Cannes Film Festival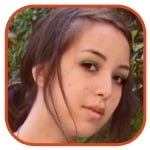 Posted by Robin Paulson Categories: Warner Bros, Action, Adaptation, Biopics, Drama, Science Fiction, Sequels, Comedy, Thrillers, Casting, Celeb News, Celebrity Gossip, Distribution, Scripts, Upcoming Releases,
+ Three years following Brittany Murphy's death, the actress' final film, Something Wicked, is complete. An independent thriller directed by Darin Scott, the movie currently seeks a distributor.
+ When asked whether or not she would bring Catwoman back to the big screen, Anne Hathaway was ecstatic about the thought. She also cried at a press conference over talking about the idea of saying goodbye to the catsuit.
+ Judd Apatow becomes the third guest editor for Vanity Fair - appropriately for their first Comedy Issue. The three covers for the magazine - which comes out in December - feature a number of Apatow's regular actors, including his wife Leslie Mann, Paul Rudd, Kristin Wiig, and Will Ferrell.
+ Matt Damon has confirmed that he has been cast in George Clooney's latest directorial effort, The Monuments of Men.
Click to continue reading Cinecast: Brittany Murphy's Final Film Finished, Anne Cries Over Catwoman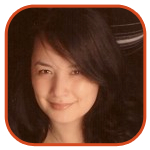 Posted by Veronica Santiago Categories: Awards, Celeb News,
Although he currently stars in Little Fockers, Robert De Niro has still been deemed a good judge of movies.
De Niro – a co-founder of the Tribeca Film Festival – has just been named jury president of the 64th Annual Cannes Film Festival.
The Oscar winner, whose appointment comes one year after Tim Burton served as president, will head a nine-member panel.
"The Cannes Film Festival is a rare opportunity for me as it is one of the oldest and one of the best in the world," De Niro stated.
The 2011 event will be held from May 11-22.
Read More

| Yahoo! News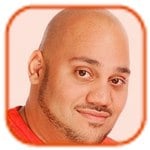 Posted by Andru Edwards Categories: Universal, Action, Adaptation, Adventure, Period, Remakes, Trailers, Upcoming Releases,
Once again, the Cannes Film Festival will begin with a non-French film. Last year, Up became the first animated feature to receive the international spotlight. This year, Ridley Scott's Robin Hood will be the selection opening the prestigious event.
The film - which tells the early years of the legend - stars Russell Crowe as the titular character - and Cate Blanchett as Maid Marian. The story was written by Brian Helgeland, the man behind L.A Confidential (another Crowe film).
Click to continue reading Robin Hood to Open 2010 Cannes Film Festival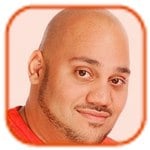 Posted by Andru Edwards Categories: DreamWorks, Animation, Family, Sequels, Upcoming Releases,
The fourth Shrek movie will be opening the Tribeca Film Festival.
Shrek Forever After - which features the voices of stars such as Mike Myers, Eddie Murphy, Cameron Diaz and Antonio Banderas - is set to be released on May 21. The comedy, the first of the series to be released in 3D, is being advertised as the final chapter.
The New York-based festival was founded in 2002 by Robert De Niro, Jane Rosenthal and Craig Hatkoff in response to the 9/11 attacks. The ninth annual event runs April 21 - May 2.
The rest of the line-up will be announced in the coming weeks.
© Gear Live Media, LLC. 2007 – User-posted content, unless source is quoted, is licensed under a Creative Commons Public Domain License. Gear Live graphics, logos, designs, page headers, button icons, videos, articles, blogs, forums, scripts and other service names are the trademarks of Gear Live Inc.