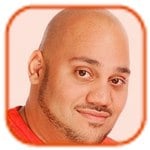 Posted by Andru Edwards Categories: Buena Vista, Disney, Adaptation, Adventure, Family, Celeb News, Filmmaking, New Releases,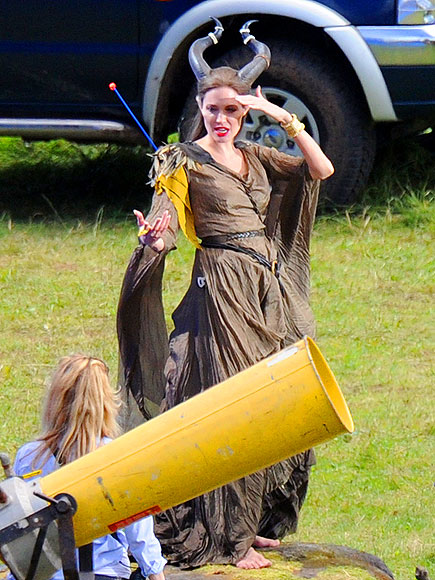 Angelina Jolie perfected her voice for Maleficent while bathing her kids.
The 38-year-old star tried out a number of different way of talking with her brood - Maddox, 12, Pax, 10, Zahara, nine, Shiloh, seven, and twins Knox and Vivienne, five - to perfect the way she should talk as the evil queen in the new Disney movie:
"I would give them baths and I would try different voices on them, on different nights. I would tell them stories in different voices and sometimes they would kind of go, 'That's a weird voice mom, why are you doing that?' When I did the one they all started laughing and made me do it over and over again and that's how I discovered her voice because I thought, it had to be a voice that is just fun to listen to and get really crazy."
Although Angelina and her fiance Brad Pitt don't want their children to go into acting, they allowed Vivienne to play a young Princess Aurora in the movie, but getting her to do what they wanted on set proved harder than they initially realized.
Click to continue reading Angelina Jolie Perfected 'Maleficent' Voice on Her Kids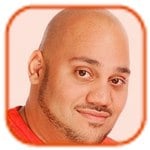 Posted by Andru Edwards Categories: Celeb News,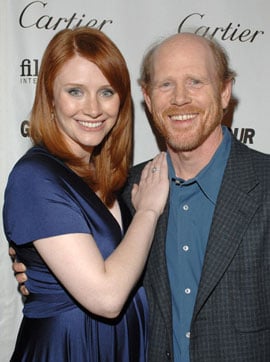 Ron Howard wasn't keen for his children to pursue acting careers.
The actor-turned-director - famous for his role as teenager Richie Cunningham in the iconic sitcom Happy Days - admitted he and his wife Cheryl moved their four children, daughter Bryce Dallas Howard, twins Jocelyn Carlyle Howard and Paige Carlyle Howard and son Reed Cross Howard away from Los Angeles so they wouldn't be lured into Hollywood.
"I'm not so crazy about them getting into the industry to be honest. It's tough, particularly for women. We even moved our kids out of Los Angeles and raised them East outside of New York City, because we just didn't want them exposed to it," he said recently.
The 59-year-old filmmaker wasn't able to keep all of his daughters out of the movie business with Bryce launching an acting career - appearing in several films, including The Twilight Saga: Eclipse and The Village - while Paige went onto win Best Supporting Actress at the 2013 Los Angeles Movie Awards for her role in The Employer.
Click to continue reading Ron Howard Didn't Want His Kids to Act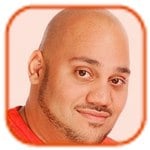 Posted by Andru Edwards Categories: FOCUS, Universal, Action, Adaptation, Drama, Romance, Sequels, Celeb News, Celebrity Gossip, New Releases, Upcoming Releases,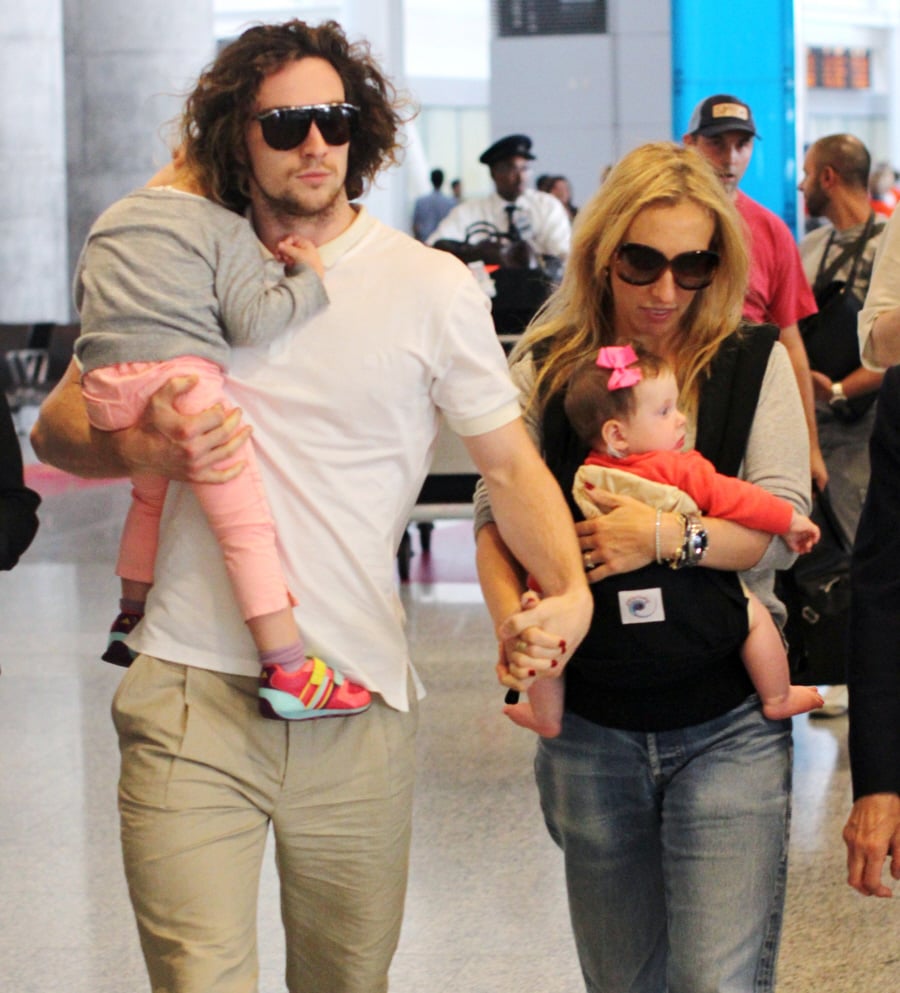 Aaron Taylor-Johnson and his wife Sam schedule their careers around their children.
The Kick-Ass 2 star says he and his 46-year-old spouse try to make sure at least one parent is available to look after their four daughters - including Wylda Rae, three, and 18-month-old Romy Hero, as well as two children from Sam's previous marriage - while the other is working.
"We travel as a family. We made a decision a long time ago that's how we're gonna do it. The last thing I wanna do is be separated from my wife and kids. It's important that one of us is with the kids," he said.
Aaron recently filmed a remake of Godzilla while Sam looked after the children, but now she has signed on to direct the eagerly anticipated big screen version of Fifty Shades of Grey, the 23-year-old actor will take a break from acting.
Click to continue reading Aaron Taylor-Johnson Plans Career Around Family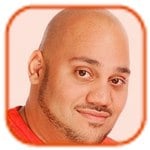 Posted by Andru Edwards Categories: 20th Century Fox, Action, Comedy, Celeb News, Filmmaking,
Sandra Bullock says becoming a mother has made her think twice about doing her own film stunts.
The Heat actress loves getting physical in her films, but isn't as tempted to put herself at risk since adopting her three-year-old son Louis. "I insist on doing my stunts all the time. But one thing that makes you reconsider doing your shot is having a child. You go, what if I should fall and die on this one? Would that be a smart move?" she said at the London premiere of her new film.
The 48-year-old star said there are some "dangerous" stunts in her new action-comedy film, in which she co-stars with Melissa McCarthy, but the actresses decided to leave them to the professionals. "We didn't have crazy stuff to do. There were a couple of dangerous things and Melissa and I were like, 'Let the stunt people do it,' because the explosives were falling on them. We went and had coffee while people risked their lives," she quipped.
Click to continue reading Sandra Bullock's Stunt Worries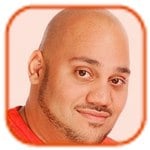 Posted by Andru Edwards Categories: 20th Century Fox, Comedy, Celeb News, Filmmaking, New Releases,
Vince Vaughn and Owen Wilson loved having their kids on the set of The Internship.
The Wedding Crashers co-stars have reunited for the comedy - which sees them play interns at Google - eight years after their previous success and they were thrilled to have their young kids visit them at work.
"In Wedding Crashers we didn't have little kids visiting the set. It wouldn't have been appropriate maybe for little kids, but I think on The Internship it was nice. It was nice to have my son visit - and Vince's family," Owen said, speaking about his two-year-old son Ford, with ex-girlfriend Jade Duell.
Meanwhile, Vince- who welcomed daughter Locklyn with realtor Kyla Weber in December 2010 -added, "My daughter came to set. That was awesome. I don't know if she'll remember it. She's so young! But it always makes it fun for me."
Click to continue reading Owen Wilson Loved Having Son Visit 'Internship' Set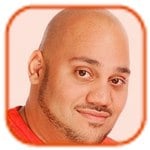 Posted by Andru Edwards Categories: Casting, Celeb News,
Jessica Alba will "never stop acting."
Although the 32-year-old actress is branching out into other ventures, such as her lifestyle book The Honest Life, she'll always return to her main creative passion and since becoming a mother to Honor, five, and Haven, three, she's become "fearless" when choosing roles.
"I'm still so passionate about acting and have that as a creative outlet, and it's a big part of who I am; I'll never stop acting. [Having my kids] was the best time of my life. I love it - I feel more fearless as an actress after becoming a mother, which is quite liberating. I'm ready to take on heavier roles, where before I was nitpicky and afraid of so many things."
In 2012, Jessica launched her business The Honest Company - an eco-friendly business which specializes in organically-produced nappies, baby wipes and bath products - and she admits the launch did push her acting aside:
Click to continue reading Jessica Alba: I'll Never Stop Acting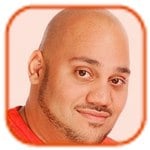 Posted by Andru Edwards Categories: Buena Vista, Disney, Action, Adaptation, Adventure, Classics, Family, Period, Casting, Celeb News, Upcoming Releases,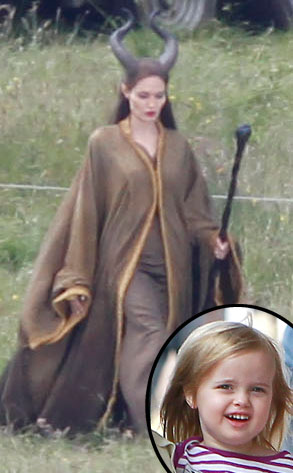 Vivienne Jolie-Pitt is earning $3,000-a-week on her first acting job.
The four-year-old tot - the youngest daughter of Brad Pitt and Angelina Jolie - is starring alongside her mother in her new movie Maleficent and according to her contract, she is being paid an impressive amount for a minor. Gossip website TMZ also claims Vivienne - who has a twin brother, Knox - is being given $60-a-day in expenses.
As well as Vivienne - who will play a younger version of Elle Fanning's character Princess Aurora in the live-action film - starring in the movie, her siblings Pax, nine, and eight-year-old Zahara have also won roles. "They have smaller parts," a source said.
But the couple's other daughter Shiloh - who previously appeared alongside her father in acclaimed 2008 movie The Curious Case of Benjamin Button - is said to have turned down an opportunity to be in the new Disney film. "Shiloh was supposed to be in it, too, but she was bored and not in the mood during the day her part was supposed to happen, so she ended up not being in the film," the source added.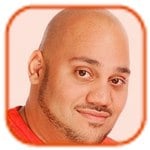 Posted by Andru Edwards Categories: Celeb News,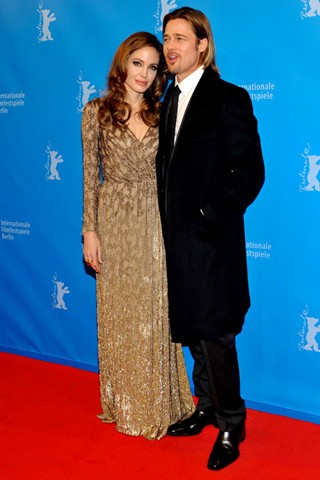 Angelina Jolie has vowed to give up acting when her children get older.
The Salt actress - who raises kids, Maddox, 11, Pax, nine, Zahara, seven, Shiloh, six, and four-year-old twins Knox and Vivienne with fiance Brad Pitt - says once all her brood hit their teenage years she is going to give up movies so she can spend more time with them.
"I think I'm going to have to give up the acting as the kids hit the teenage years, anyway, too much to manage at home. I have enjoyed being an actress. I am so grateful to the job and I have had great experiences and I have even been able to tell stories and be a part of stories that mattered and I have done things for fun, but..." she said.
However, she won't retire completely and will do films that fit more around her family life.
Click to continue reading Angelina Jolie Sets Time Frame for Retirement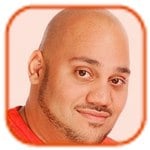 Posted by Andru Edwards Categories: Universal, Drama, Political, Celebrity Gossip, New Releases,
John Travolta considered retiring after his son died.
The Grease! actor and wife Kelly Preston were left devastated when son Jett passed away in 2009 and he admits it was only the support from his fans, loved ones and faith in Scientology which prevented him from turning his back on his career in the aftermath of the tragedy.
"I lost my son a few years ago and I had been having quite a time of that. And after three years of getting a lot of support from the church and a lot of support from people - fans and family - I decided that it was OK to go back to work. Because I even thought of retiring at one point, because it just felt like too much."
John - who is making his acting return in new movie Savages - admits he is still impressed by his "extraordinary" career achievements. "Grease! and Saturday Night Fever were the number one and two records in history until Michael Jackson's 'Thriller' came along. So for five years we held the crown for one and two! It was pretty extraordinary. And still I think that 'You're The One That I Want' [from Grease!] is the biggest duet in history," he added.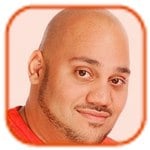 Posted by Andru Edwards Categories: New Line, Music, Musicals, Period, Comedy, Celeb News, Filmmaking, New Releases,
Tom Cruise wanted to film Rock Of Ages because his family loves musicals.
The Mission Impossible actor - who plays an egotistical 80s rock legend called Stacee Jaxx in his latest film - has revealed he was pushed into the role by wife Katie Holmes and six-year-old daughter Suri because they are huge fans of musicals.
"Kate sings and dances and we kind of went through the history of musicals together. And Suri loves Hairspray. I have watched it 15 times with her," he said.
Tom, 49, had five hours of vocal coaching and three hours of dance lessons per day, as well as having to learn the guitar in order to prepare for the demanding role. "I needed to find out if I could really sing. Then I had to learn how to play guitar. I'm very good at air guitar and air drums, but I had never played an actual guitar. I needed to find my own Stacee Jaxx. It was like learning a new sport," he explained.
Click to continue reading Tom Cruise Made 'Rock of Ages' For His Family
© Gear Live Media, LLC. 2007 – User-posted content, unless source is quoted, is licensed under a Creative Commons Public Domain License. Gear Live graphics, logos, designs, page headers, button icons, videos, articles, blogs, forums, scripts and other service names are the trademarks of Gear Live Inc.