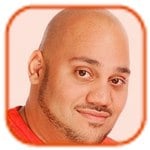 Posted by Andru Edwards Categories: Magnolia, Drama, Celebrity Gossip, Celebrity Controversy, Rumors, Upcoming Releases,
Shia Labeouf will not attend the Nymphomaniac premiere in New York.
The troubled actor reportedly has a "scheduling conflict" that will see him absent from the screening of the erotic film at Museum of Modern Art (MoMA) next Thursday, the New York Post newspaper's Page Six column reports.
Though he is blaming a scheduling conflict, the 27-year-old actor has been vocal about a desire to "retire" from the public eye after he was accused of plagiarizing author Daniel Clowes' graphic novellas, Justin M. Damiano, for his short film HowardCantour.com.
Taking to Twitter earlier this year, he wrote, "In light of the recent attacks against my artistic integrity, I am retiring from all public life."
Shia made headlines in February when he stormed out of a Nymphomaniac press conference in Berlin after quoting French former soccer player Eric Cantona before arriving on the red carpet for the film's German premiere wearing a paper bag on his head that said, "I am not famous anymore."
Click to continue reading Shia Labeouf Won't Attend 'Nymphomaniac' Premiere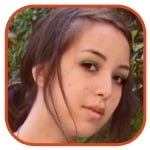 Posted by Robin Paulson Categories: Columbia Pictures, FOCUS, IFC Films, Lionsgate, Action, Adaptation, Documentary, Drama, Romance, Science Fiction, Sequels, Comedy, Celeb News, Celebrity Gossip, Distribution, Filmmaking, New Releases, Trailers, Upcoming Releases,
+ Ocean's Eleven director Steven Soderbergh is set to make his debut as a theater director for an off-Broadway play starring Chloe Moretz. Titled The Library, the play - which was penned by Side Effects writer Scott Z. Burns - centers on the subject of gun violence.
+ Staying true to his previous Twitter announcement about retiring, Shia LaBeouf has now exclaimed on the social networking site that he's no longer famous.
+ The upcoming Roger Ebert documentary, Life Itself, is set to debut at Sundance this Sunday.
+ Filming Fifty Shades of Grey continues in Vancouver as new photos of Dakota Johnson and Jamie Dornan on set have been released.
+ You might hate her on American Horror Story, but the new trailer for Adult World might make you fall for Emma Roberts, who plays an aspiring poet trying to "cut the umbilical cord" by getting a job at an adult bookstore.
Click to continue reading Cinecast: Soderbergh to Direct a Play, Shia Isn't Famous, Ebert Doc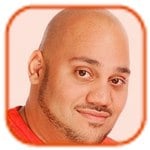 Posted by Andru Edwards Categories: Paramount, Biopics, Drama, Comedy, Celeb News, New Releases,
Leonardo DiCaprio saw people "intoxicated by their own self-importance" growing up in Los Angeles.
The actor doesn't think he'll ever get carried away with money like his character Jordan Belfort in Wolf of Wall Street or drugs or booze because he has seen people make bad choices and he doesn't want to do the same.
"I grew up in Los Angeles, I was born in Hollywood, so I've seen firsthand the destructive nature of that town and how people are intoxicated by their own self-importance and surrounded by temptation on a daily basis. I wouldn't say it was a dangerous place but there's all sorts of choices in life and I've always tried to focus on one thing. No matter how much talent you have you have to be in the right place in the right time. I understand that I'm lucky to be given this amazing opportunity, it's what I've always wanted to do so I'm not going to waste it."
Click to continue reading Leo DiCaprio: People in LA Make Bad Choices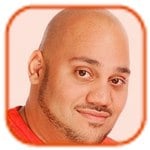 Posted by Andru Edwards Categories: DreamWorks, Paramount, Biopics, Drama, Music, Period, Awards, Casting, Celebrity Gossip,
Jennifer Hudson feels pressure as an actress after winning an Oscar.
The actress-and-singer earned an Academy Award for Best Supporting Actress for her very first film role as Effie White in 2006 musical drama Dreamgirls, and she admits being so successful at the start of her career has made her conscious of her acting in subsequent movies. "When I did Dreamgirls, nobody was paying attention to me so I had nothing to prove. Now, I'm the 'Academy Award winner, Jennifer Hudson,' so everybody is watching," she said.
The spiritual star - who first came to prominence as a contestant on singing competition American Idol in 2004 - believes her acting career is a "reward" for embracing her "gift" of singing. "For me, music is always there. Music connects me to my emotions. Someone once told me that singing is my gift and acting is my reward for using my gift. God chose to bless me with an acting career because I honored the gift of singing that he gave me," Jennifer, 32, explained.
Click to continue reading Jennifer Hudson Feels Oscar Pressure as an Actress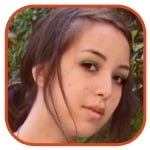 Posted by Robin Paulson Categories: IFC Films, Noir, Romance, Thrillers, Box Office, Casting, Celebrity Gossip, Filmmaking,

Bret Easton Ellis has retracted his love for troubled actress Lindsay Lohan.
The writer recently opened up about the critical and box office failure of The Canyons, a 2012 film he wrote which starred Lohan and famed porn actor James Deen. "I think where we went wrong was with the casting of Lindsay Lohan. Now I don't mean she wasn't good in it, she was very good in the movie. I mean that suddenly The Canyons has become the Lindsay Lohan film," he explained.
Click to continue reading Bret Easton Ellis: 'The Canyons' Failed Because of Lindsay
Read More

| Daily Mail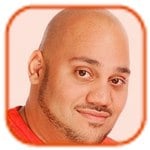 Posted by Andru Edwards Categories: Celeb News,
Denzel Washington never goes to the cinema because the paparazzi ruin the experience for him.
The 58-year-old actor may have a distinguished acting career, but he admits he's not really a fan of taking a trip to the movies himself because he hates being bombarded by photographers afterwards: "I don't go to the movies; well, you know, it becomes a drag. You've got to go to certain theatres. I went to Century City [in Los Angeles, California] once and by the time I came out, they were waiting, the paparazzi, so it kind of messes up your experiences."
The Flight star claims the last film he can remember watching at the cinema was The Hurt Locker - which was released in 2008 - but he is adamant he must have been to see a flick on the big screen at least once in the last five years to watch a movie. "I'm embarrassed to say I'm not much of a film-goer ... I haven't been to the movies in a while. I'm trying to think of the last movie I saw in the theater. It wasn't The Hurt Locker, it had to have been one since then!" he explained.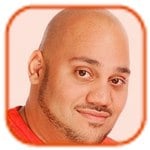 Posted by Andru Edwards Categories: Casting, Celebrity Gossip,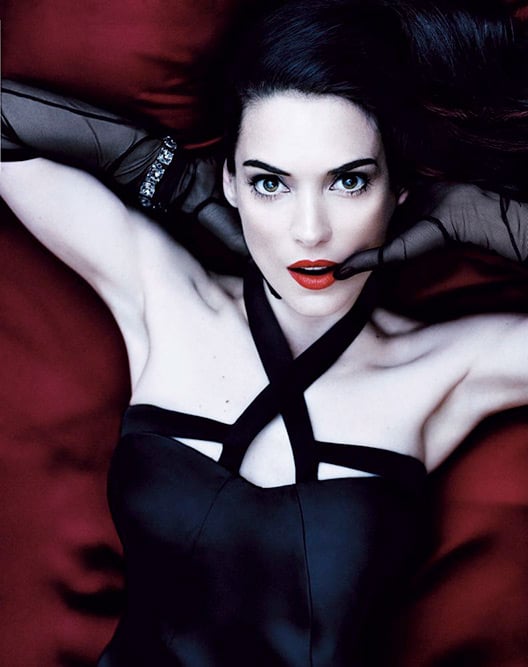 Winona Ryder was told she wasn't "pretty enough" to be an actress.
The 41-year-old actress - whose movie credits include Heathers and Edward Scissorhands - said she was discouraged from pursuing a movie career when she first started out by a casting director who felt she wasn't photogenic enough.
" was in the middle of auditioning and I was mid-sentence when the casting director said, 'Listen, kid. You should not be an actress. You are not pretty enough. You should go back to wherever you came from and you should go to school. You don't have it.' She was very blunt - I honestly think that she thought she was doing me a favor," she told Interview.
However, the Iceman star wasn't deterred from her dream career and credits her parents for giving her the confidence to "be unique."
Click to continue reading Winona Ryder: I Wasn't Pretty Enough for Movies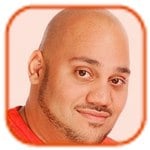 Posted by Andru Edwards Categories: Lionsgate, Action, Adaptation, Horror, Romance, Science Fiction, Sequels, Casting, Celebrity Gossip,
Jennifer Lawrence is glad that she wasn't cast as Bella Swan in the Twilight films. The 22-year-old actress auditioned for the lead female role in the vampire franchise, but is glad she wasn't picked for it because she's not sure she could cope with the paparazzi attention Kristen Stewart receives.
"Oh yeah, for sure. I remember when the first movie came out, seeing Kristen Stewart on the red carpet and getting papped wherever she went. For me, and I'm assuming for her, it was just another audition. Then it turned into this whole other thing," she said when asked whether she was disappointed with not winning the role.
Jennifer now has her own fame-inducing role as heroine Katniss Everdeen in The Hunger Games franchise - which is also adapted from a series of young adult novels. The young starlet was unsure about starring in the blockbuster films after earning critical acclaim for her roles in smaller movies: "I was worried it would be overwhelming and that no one would be able to see me as any other character. But I really cared about the movie. I'm proud of The Hunger Games as I am of any of the other films I've done."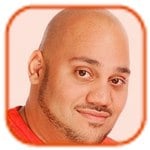 Posted by Andru Edwards Categories: Warner Bros, Adaptation, Adventure, Family, Science Fiction, Celebrity Gossip,
Martin Freeman is "annoyed" he wasn't in Harry Potter.
The British star was never cast in the boy wizard film franchise - which starred Daniel Radcliffe, Emma Watson and a host of other UK talent - and jokes he is still upset at being one of the few major actors to miss out.
"I was one of the only people who wasn't in Harry Potter, and I'm still annoyed by that," he said.
The 41-year-old star is now making up for missing out by landing the lead role of Bilbo Baggins in Lord of the Rings prequel The Hobbit', and has had to prepare himself for how being in the sure-fire blockbuster will change his life: "You have to police yourself not to become an idiot about it. Because its not normal and it doesn't happen to people with normal jobs. if you're a doctor - and what's more important than that? - then people don't stop you in the street and say, 'Loved the way you took that pulse.' So its skewed and its silly, I know that. But I think I've been pretty rigorous and self-flagellating about it."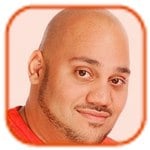 Posted by Andru Edwards Categories: New Line, Adaptation, Drama, Music, Musicals, Romance, Celebrity Gossip,
Malin Akerman was star-struck when she met Tom Cruise. The 34-year-old actress couldn't believe it when she was cast alongside the Hollywood legend for Rock of Ages and was nervous about meeting him for the first time but she quickly struck up a bond with Tom.
"I still get excited by working with big names. You have that initial moment of, 'Oh my goodness, I'm going to work with Tom Cruise!' And then you meet him and in 10 minutes you realize you're both just in this together, two actors who are equally as nervous and excited to be on a new journey. And star-struck feelings go away and you become partners in crime. My dream now is to work on a big film with Tilda Swinton and Cate Blanchett," said Malin, who had to stick her tongue in the actor's ear during one memorable scene.
Click to continue reading Malin Akerman Was Nervous About Working with Tom Cruise
© Gear Live Media, LLC. 2007 – User-posted content, unless source is quoted, is licensed under a Creative Commons Public Domain License. Gear Live graphics, logos, designs, page headers, button icons, videos, articles, blogs, forums, scripts and other service names are the trademarks of Gear Live Inc.