Posted by David Onda Categories: Universal, Action, Drama, Period, Political, Thrillers, New Releases, Theatrical Reviews,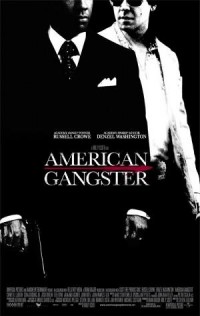 American Gangster is based on the true story of Frank Lucas (Denzel Washington), an African American drug kingpin in 1970s Harlem who smuggles heroin in the caskets of dead soldiers returning from Vietnam. Lucas buys the drug wholesale from the source and sells a more purer form at half the price, effectively putting his competition out of business and making him one of the most powerful men in New York. Russell Crowe plays Detective Richie Roberts, a straight-laced cop who is assigned to solve the city's drug problem.
Bottom line: Ridley Scott turns a spellbinding American story into a riveting three hours of cinema. I foresee Oscar nominations abound for this flick.
Check out my detailed review after the jump and find out which Goonie put out one hell of a performance.
Click to continue reading Review: 'American Gangster'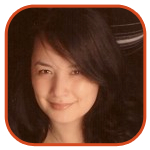 Posted by Veronica Santiago Categories: Lionsgate, Drama, Romance, DVD Reviews,
As I was putting the DVD of Away from Her back in its case, I noticed this line on the cover: Sometimes you have to let go of something you can't live without. Of all the vague, cheesy and misleading taglines on most movie posters today…I couldn't have chosen something more apt for this film. The next best thing would have been: If you loved that weeper 'The Notebook', this movie will rip your heart out.
Away is the feature-length directorial debut from actress Sarah Polley, who's probably best known by younger audiences as Ronna from Go. She is also credited with adapting the screenplay from a short story by Alice Munro ('The Bear Came Over the Mountain'). Atom Egoyan, Polley's director in her breakthrough film The Sweet Hereafter, served as the movie's executive producer.
The film stars the beautiful Julie Christie (Fiona) and Gordon Pinsent (Grant) as a couple still madly in love after 45 years of marriage. Their peaceful existence in their cozy cabin is eventually interrupted by a series of signs. Signs they tried to do their best to ignore. Unfortunately, it comes to a point where Fiona's memory lapses prove too worrisome to simply brush off.
Click to continue reading DVD REVIEW: 'Away From Her'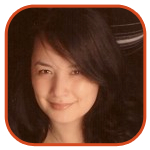 Posted by Veronica Santiago Categories: Adventure, Independent, Music, Musicals, Period, Political, Romance, New Releases, Theatrical Reviews,
When I first heard the words Julie Taymor, The Beatles and musical linked in the same sentence, I immediately etched the title Across the Universe into my brain. Without even glimpsing a trailer, I knew I had to see the film. I was raised on The Fab Four and was curious to see what Taymor, the award-winning director behind the stage production of The Lion King, would do with their library. After months of waiting, I knew from the minute I heard Jim Sturgess' haunting vocal on the opener ('Girl') that this would be a special event.
The movie centers around a dock worker from Liverpool, England (Jude) who travels to America in the early '60s to find the father he never met. He quickly befriends a rich college dropout (Max) and later falls in love with his younger sister (Lucy). All three eventually end up in New York where their lives become tied to the anti-war movement.
Click to continue reading REVIEW: 'Across the Universe'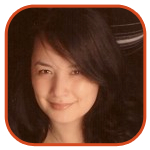 Posted by Veronica Santiago Categories: Buena Vista, Miramax, Drama, Mystery, Thrillers, Upcoming Releases,
Despite some great early buzz, Ben Affleck's directorial debut will be taking a backseat to international news.
The actor, who's been fairly quiet since his Golden Globe-nominated turn in Hollywoodland (and a small role in Smokin' Aces), has been focusing his energy lately behind the camera. His upcoming project, Gone Baby Gone, centers around the disappearance of a 4-year-old girl. The story, based on a novel by Dennis Lehane (Mystic River), features Ben's brother (Casey) and an impressive list of veteran actors (Ed Harris, Amy Madigan and Morgan Freeman).
Gone—which was recently dubbed 'one of the top crime movies this decade' by Reuters—had been scheduled to debut at the Times London Film Festival on Oct. 26. Unfortunately, the film will now be indefinitely shelved in the U.K. The storyline, which bears an uneasy similarity to the disappearance of 4-year-old Madeleline McCann, hits too close to home for the country. Additionally, the film's actress (also named Madeline) bears a resemblance to McCann.
The British girl's story has been heard around the world for months now. Her parents reported her missing on May 3 while they were on a family trip in Portugal. They claimed she was abducted from her bed while they were nearby eating dinner. But an interesting turn of events now has the media spotlight focused on Gerry and Kate McCann. The worried parents have now been named suspects by the Portugese authorities. It's unclear whether this recent development had anything to do with the film's last-minute delay.
As for the US distribution, Gone Baby Gone is still scheduled for release on Oct. 19th.
Read More

| Variety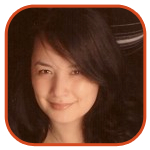 Posted by Veronica Santiago Categories: Lionsgate, New Line, Action, Adventure, Documentary, Drama, Foreign, Horror, Independent, Period, Comedy, Lists, New Releases,
If you need a little help planning your weekend, here are a few possible suggestions:
3:10 to Yuma: starring Russell Crowe, Christian Bale (click here to read our early review)
Shoot 'Em Up: starring Clive Owen, Paul Giamatti, Monica Bellucci (directed by Michael Davis)
The Brothers Solomon: starring Will Forte, Will Arnett (directed by
Jeff Garlin
Bob Odenkirk)
I Want Someone To Eat Cheese With*: starring Jeff Garlin, Sarah Silverman, Bonnie Hunt (directed by Jeff Garlin)
The Bubble*: Ohad Knoller, Yousef 'Joe' Sweid, Daniela Virtzer (directed by Eytan Fox)
In the Shadow of the Moon*: documentary (directed by David Singleton)
Fierce People*: starring Donald Sutherland, Diane Lane (directed by Griffin Dunne)
Hatchet*: starring Kane Hodder, Joel Moore, Deon Richmond (directed by Adam Green)
Romance & Cigarettes*: starring James Gandolfini , Susan Sarandon, Kate Winslet (directed by John Turturro)
Milarepa: Magician, Murderer, Saint*: starring Jamyang Lodro, Kelsang (directed by Neten Chokling)
*limited and/or gradual release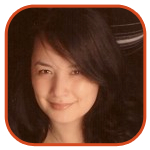 Posted by Veronica Santiago Categories: Paramount, Science Fiction, Thrillers, Trailers, Upcoming Releases,
For the millions of you who stepped out to see Transformers this past week—you probably walked away with one plaguing question: What was the name of the movie for that trailer I saw?
Despite having seen the production logos, for a moment I wasn't entirely sure I was watching a film teaser. It almost seemed like a cheap commercial. There were shots from a hand-held camera at some type of going-away party….flashes of lights in the sky….then building pieces (including the Statue of Liberty's head) hurtling around. Then nothing. About the only thing indicating that it was a movie was a mention of the release date. Then when I saw J.J. Abrams' name—it all seemed quite fitting.
Click to continue reading The Mysterious Trailer Preceding 'Transformers'
Read More

| Reuters

© Gear Live Media, LLC. 2007 – User-posted content, unless source is quoted, is licensed under a Creative Commons Public Domain License. Gear Live graphics, logos, designs, page headers, button icons, videos, articles, blogs, forums, scripts and other service names are the trademarks of Gear Live Inc.