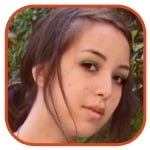 Posted by Robin Paulson Categories: Action, Adaptation, Drama, Romance, Science Fiction, Sequels, Thrillers, Celeb News, Celebrity Gossip, Filmmaking, Upcoming Releases,
Can a director for the fourth installment of the Twilight franchise, The Twilight Saga: Breaking Dawn, possibly get any darker than the director for the third film, David Slade? New Moon actor Jamie Campbell Bower thinks so!
The actor, who plays the vampire Caius in the second film, touts The Nightmare Before Christmas director Tim Burton: "I think he'd just change it up. I think he'd screw around with it quite a lot, and aesthetically, I think it'd be incredibly different. I don't know if the fans would like it, but I'd sure like it."
Wait a sec—haven't I seen him before?
Click to continue reading New Moon Vamp Wants Tim Burton to Direct Breaking Dawn
Read More

| MTV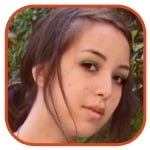 Posted by Robin Paulson Categories: Universal, Action, Adventure, Drama, Horror, Period, Political, Casting, Celeb News, Filmmaking, Rumors, Upcoming Releases,
UPDATE: Funnyman Mike Myers has also been recruited! You can find the details here.
As promised, Quentin Tarantino has definitely not stopped working on his epic WWII film, Inglorious Bastards, ever since he completed the script. After years of speculation concerning casting, a few of the roles have recently been confirmed (finally).
What came as quite a shock to most (considering Tarantino's usual taste in actors), Hollywood heavyweight Brad Pitt was cast as the lead role of Jewish soldier Aldo Raine. Then again, it is only appropriate that Pitt play a part in a real Tarantino film, considering he had a minor role in Oliver Stone's Natural Born Killers.
Click to continue reading Pitt, Novak, and Roth Line Up For Bastards
Read More

|
MTV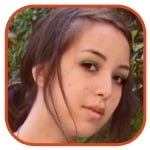 Posted by Robin Paulson Categories: Disney, Adventure, Animation, Classics, Family, Mystery, Books, Casting, Celebrity Gossip, Filmmaking, Rumors, Upcoming Releases,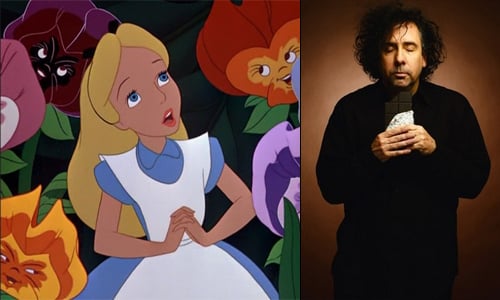 Disney's favorite eccentric director Tim Burton is at it again, and this time he's digging a bit older and traveling a bit further for his latest classic remake: Alice in Wonderland.
Burton is taking the cast and crew across the pond to Plymouth, where they will be holding auditions this week for the film's extras. Casting director Ilenka Jelowicki explains why the locale is perfect for production:
"It's a period movie, set in Victorian England, so we're very specific about the look we need. In an ideal world, out of the 125 women we need, they would all have long, naturally coloured hair. We'd love men with beards or facial hair – lamb chops or big sideburns, that sort of thing."
The only confirmed cast member is HBO's Australian actress Mia Wasikowska (In Treatment), who is set to play Alice. Take a wild guess who might be casted as one of the crazy Wonderland characters—I dare you!
Click to continue reading Tim Burton's Alice Is Off to England
Read More

|
The Independent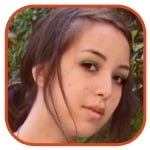 Posted by Robin Paulson Categories: Short Films, Drama, Casting, Celeb News, Celebrity Gossip, Filmmaking, Rumors, Upcoming Releases,
It appears as if Demi Moore's latest project has gravitated her behind the camera, placing her alongside starlets-turned-directors like Natalie Portman, Courtney Cox, and Gwyneth Paltrow.
Although the folks over at Glamour magazine are guarding the short film like hawks, Brittany Snow has leaked a few notes about her director:
"She's so grounded and normal and a really, really talented director. When it comes to this crazy town and industry, she has a very good handle on who she is…She wore jeans and a T-shirt every day and no makeup. She was just so cool."
The film, which is part of Glamour's Reel Moments Series, is slated to premiere this October. Kirsten Dunst, Kate Hudson, and Rita Wilson are among the many actresses who have participated in the past.
Read More

|
E! Online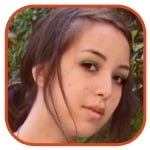 Posted by Robin Paulson Categories: Lionsgate, Action, Adaptation, Drama, Mystery, Noir, Filmmaking, Rumors, Trailers, Upcoming Releases,
In a recent blog post, graphic novelist/director Frank Miller addressed complaints and concerns aroused by fans upon the circulation of the teaser trailer for The Spirit, which can be seen after the jump.
In Will Eisner's comics, the Spirit's suit and hat are printed blue. In the posters, ads, and trailer, he is seen wearing black. Miller explained that due to printing issues, the Spirit's clothes appear blue when meant to be black (take Superman's hair, for instance).
Similarly, the black attire and red hints a tad reminiscent of Miller's own Sin City, but he assures readers that the teaser trailer is just that—a tease. "To drive the point home, The Spirit, despite any accidental impression left by that kickass teaser-trailer, is a full-color movie. Sin City is, visually, a playhouse for black and white," he clarifies.
Click to continue reading Frank Miller Addresses Concerns of The Spirit
Read More

|
The Spirit Official Site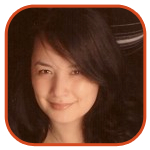 Posted by Veronica Santiago Categories: Obituaries,
Sydney Pollack, the award-winning director behind 1985's Out of Africa, died today at his California home. The 73-year-old, who was also a well-known producer and actor, had been suffering from cancer.
In addition to his work on Africa, Pollack will most likely be remembered for 1973's The Way We Were and 1982's Tootsie. In total, his projects have earned 48 Oscar nominations and two Academy Award wins for himself. He was last behind the camera in 2005 when he helmed Sketches of Frank Gehry and The Interpreter, starring Nicole Kidman and Sean Penn.
Sydney's skills, as mentioned, were often spotted on-screen as well. In addition to Tootsie, his mug was seen in Death Becomes Her, Eyes Wide Shut and Changing Lanes. His most recent appearances were made in last year's Michael Clayton and the romantic comedy Made of Honor (still in theaters).
Pollack - whose son died in a 1993 plane crash - is survived by his wife and two daughters.
Read More

|
Variety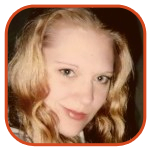 Posted by K.C. Morgan Categories: Paramount, Romance, Comedy, Upcoming Releases,
The Internet has been aflame since the telltale slip was released that a Sex and the City character will be offed in the upcoming motion picture. Many have speculated on just who will find a horrible fate with the franchise, but are any of them right?
Carrie's black hair, leading trailers and general paranoia have led to one convincing rumor that it will, in fact, be Mr. Big who perishes in the film.
Director Michael Patrick King, who also supplies the commentaries for the DVDs, put an end to those rumors in recent statements to the press. "Kill Mr. Big?" King asked rhetorically. "I would have been chased around the planet by women with torches." And that's not even the half of it.
But with that statement, the director closed the door on all the current Sex speculation about actor Chris Noth's character. If Mr. Big won't die…then, who will? "It's a summer movie," King told reporters. "Why would I want to kill anyone?" Could it be that the biggest Sex and the City slip of the season wasn't even reality?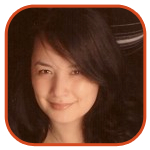 Posted by Veronica Santiago Categories: Celeb News, Obituaries,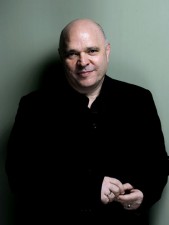 Oscar-award winning director Anthony Minghella died early this morning at the age of 54.
The man who helmed and wrote 1996's The English Patient passed away at London's Charing Cross Hospital after suffering a hemorrhage. Although he reportedly had an operation for a growth on his neck last week, today's events came as a surprise.
Minghella received an Academy Award nomination for his work on the screenplay for The Talented Mr. Ripley. He also directed Nicole Kidman and Jude Law in 2003's Cold Mountain.
Anthony's recent project - The No.1 Ladies' Detective's Agency - is scheduled to air March 23 on the BBC.
Read More

|
People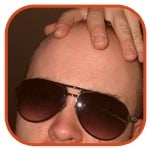 Posted by Johnny Mercedes Categories: FOCUS, Action, Adventure, Drama, Foreign, Independent, Comedy, Filmmaking, New Releases, Upcoming Releases, Theatrical Reviews,

Last week, FilmCrunch had the opportunity to interview Martin McDonagh and Colin Farrell, director and star of the upcoming film In Bruges.

Ray (Colin Farrell) and Ken (Brendan Gleeson) are two hitmen sent to the Belgian city of Bruges after a botched job in London. They've been told by their boss, Harry (Ralph Fiennes), to do some sight-seeing, lie low and await further instruction. But the city, full of ancient architecture and historical landmarks, can't satiate Ray and his need for distraction. The men venture out and soon discover that beneath the city's quaint exterior lies a strange and disturbing underbelly, a surreal setting that causes them to begin to question life and death, right and wrong, and the purpose behind their little "vacation."

For more about the film, visit the official site or read the FilmCrunch review.
Click to continue reading Interview With Martin McDonagh and Colin Farrell of 'In Bruges'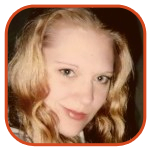 Posted by K.C. Morgan Categories: Horror, Sequels, Upcoming Releases,

As we mentioned before, Hollywood is planning yet another classic horror film remake. Now we have a name attached to the latest redo. Marcus Nispel, the power behind the 2003's The Texas Chainsaw Massacre, is in talks to do the same thing with the Friday the 13th franchise.
This time, the story will focus more on Jason and not his mother (as the first Friday did). In other words, they're going to change the story. While millions of B-movie horror fans will be disappointed, new fans will be created. With the current writer's strike raging on with no end in sight, fans can expect to see a lot of these new remakes making their way to theaters. Great.
The new Friday movie will begin production sometime this winter.
Read More

|
Yahoo!
© Gear Live Media, LLC. 2007 – User-posted content, unless source is quoted, is licensed under a Creative Commons Public Domain License. Gear Live graphics, logos, designs, page headers, button icons, videos, articles, blogs, forums, scripts and other service names are the trademarks of Gear Live Inc.