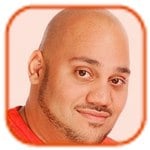 Posted by Andru Edwards Categories: Buena Vista, Disney, Action, Adaptation, Adventure, Science Fiction, Celeb News, Filmmaking, Obituaries, Upcoming Releases,
"It was the month after the accident happened with my brother Paul Walker and it was the first time I had worked since. Although it was challenging, just to get back to work was therapeutic — especially as Groot. There was an innocence about the character that was just refreshing — and it may have been more challenging under other circumstances, but at that time, it was very therapeutic."
- Vin Diesel shares how voicing the role of Groot in Guardians of the Galaxy helped him get over the death of his friend and Fast & Furious co-star Paul Walker.
(Make sure to check out other notable quotes.)
Read More

| The Daily Mail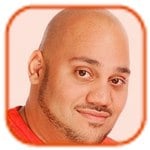 Posted by Andru Edwards Categories: Lionsgate, Action, Adaptation, Science Fiction, Sequels, Celeb News, Filmmaking, Obituaries, Rumors, Upcoming Releases,
Philip Seymour Hoffman will not be digitally recreated to appear in The Hunger Games: Mockingjay Part 1.
The actor tragically died in February of a heroin overdose before he could complete the sci-fi film and director Francis Lawrence is determined to include the star in the scenes he couldn't complete, but will not settle for digitally enhancing his image into the movie.
"We finished the majority of his work. I think he might have had eight to 10 days left on our schedule. In most of those scenes, Phil didn't have any dialogue. We are going to put him into those scenes, but we're only using real footage. We're not creating anything digital or a robotic version of him," he said.
Shortly after his passing, studio Lionsgate, who is making the movies, said Philip would be recreated for scenes using CGI effects. Producer Nina Jacobson said they may give some of the star's character, Plutarch Heavensbee's, lines to other characters, but said that would happen "only in circumstances that we are able to do that without undermining the intent of the scene."
Click to continue reading Philip Seymour Hoffman Will Not Appear via CGI in 'Mockingjay'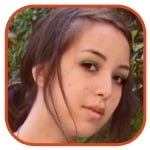 Posted by Robin Paulson Categories: 20th Century Fox, Horror, Science Fiction, Celeb News, Obituaries,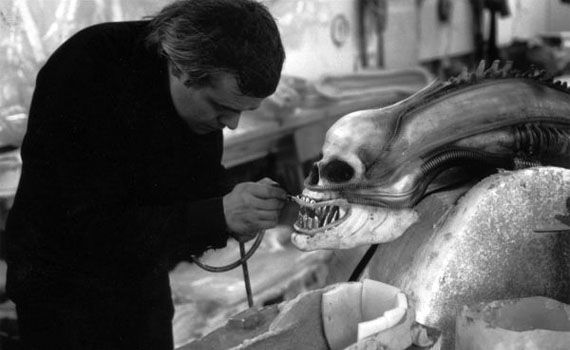 Surrealist artist H.R. Giger - one of the driving creative forces between 1979's Alien - died today in Zurich after complications from a fall.
The 74-year-old Swiss was known for his dark but brilliant fascination in humanity's relationship with machines. Having been brought to Hollywood by El Topo director Alejandro Jodorowsky to work on his unrealized Dune, Giger went on to work in sci-fi films like Alien, for which he won an Oscar (it's worth noting that his designs for Jodorowsky's Dune were still used in David Lynch's 1984 film adaptation).
Click to continue reading 'Alien' Artist H.R. Giger Dies
Read More

| NPR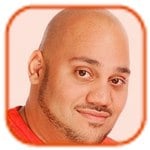 Posted by Andru Edwards Categories: Classics, Science Fiction, Comedy, Celeb News, Obituaries,
Ghostbusters star Harold Ramis has died at the age of 69.
The actor and director - best known for his role as Egon Spengler in the 1984 comedy, which he also wrote, with Dan Aykroyd - passed away in the early hours of yesterday morning after suffering autoimmune inflammatory vasculitis for a number of years.
Although he is best remembered on-screen for his roles in Ghostbusters and its 1989 sequel, Harold had been a leading figure in comedy since the 70s, directing Caddyshack, Groundhog Day and National Lampoon's Vacation. He also co-wrote the iconic 1978 film National Lampoon's Animal House, and later 1999s Analyze This and 2002s Analyze That, starring Robert De Niro, which he also directed.
Harold continued to act in recent years, with parts in Knocked Up, Airheads and Oscar-winner As Good As it Gets and he had also directed episodes of the US version of The Office for network NBC.
Click to continue reading Harold Ramis Dies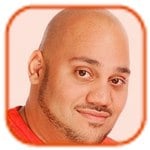 Posted by Andru Edwards Categories: Relativity, Universal, Action, Sequels, Thrillers, Celebrity Gossip, Scripts, Upcoming Releases,
Kurt Russell says the whole ending of Fast and Furious 7 is being changed in the wake of Paul Walker's death.
The film franchise's star was killed in a horrific accident on November 30 when the car Paul was traveling in careered off the road and smashed, which has led to his final film - which was incomplete at the time - being significantly altered.
"They're having to rewrite, they're having to do whatever they're having to do to deal with the situation. Listen, it's catastrophic. It's the worst thing that could happen to a movie, but it's not as bad as what happened to Paul. So everything is in perspective. He was a terrific guy. And life is full of curveballs," Kurt - who is joining the franchise playing a father figure to Vin Diesel's character - told ETonline.com.
The 62-year-old star added the fate of his own character may now change in the new ending. "Whether or not this guy dies off in the movie, we don't know, and that may have changed now significantly, too," he added.
Click to continue reading Kurt Russell: 'Fast and Furious 7' Ending Has Changed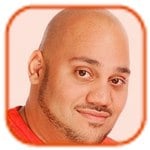 Posted by Andru Edwards Categories: Relativity, Universal, Action, Sequels, Thrillers, Casting, Celebrity Gossip, Filmmaking, Rumors, Upcoming Releases,
Paul Walker's younger brother has reportedly been asked to help complete Fast & Furious 7.
The 40-year-old actor was on a break from the upcoming movie when he tragically lost his life in a blaze when a car he was traveling in crashed into a pole in Santa Clarita, California on November 30, and his lookalike sibling, Cody Walker, who has worked as a stuntman, has been asked to step in to help filmmakers finish the movie as a tribute to Paul.
"Producers had a string of meetings right after Paul's death. They soon realized they needed someone who looked like Paul to finish the movie and that's when they approached his nearly identical brother, Cody. They can shoot Cody from behind and at distance and if it's a shot they need Paul's face in close up they can CGI it later on. If Cody agrees it's because he wants to honor his brother's memory. There are many details that still need to be worked out, but right now the family and cast and crew are all still grieving," a source said.
Click to continue reading Paul Walker's Brother to Take Over 'Fast & Furious' Role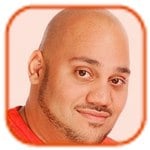 Posted by Andru Edwards Categories: Universal, Drama, Political, Celebrity Gossip, New Releases,
John Travolta considered retiring after his son died.
The Grease! actor and wife Kelly Preston were left devastated when son Jett passed away in 2009 and he admits it was only the support from his fans, loved ones and faith in Scientology which prevented him from turning his back on his career in the aftermath of the tragedy.
"I lost my son a few years ago and I had been having quite a time of that. And after three years of getting a lot of support from the church and a lot of support from people - fans and family - I decided that it was OK to go back to work. Because I even thought of retiring at one point, because it just felt like too much."
John - who is making his acting return in new movie Savages - admits he is still impressed by his "extraordinary" career achievements. "Grease! and Saturday Night Fever were the number one and two records in history until Michael Jackson's 'Thriller' came along. So for five years we held the crown for one and two! It was pretty extraordinary. And still I think that 'You're The One That I Want' [from Grease!] is the biggest duet in history," he added.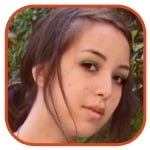 Posted by Robin Paulson Categories: Warner Bros, Action, Adaptation, Noir, Sequels, Thrillers, Filmmaking, Upcoming Releases,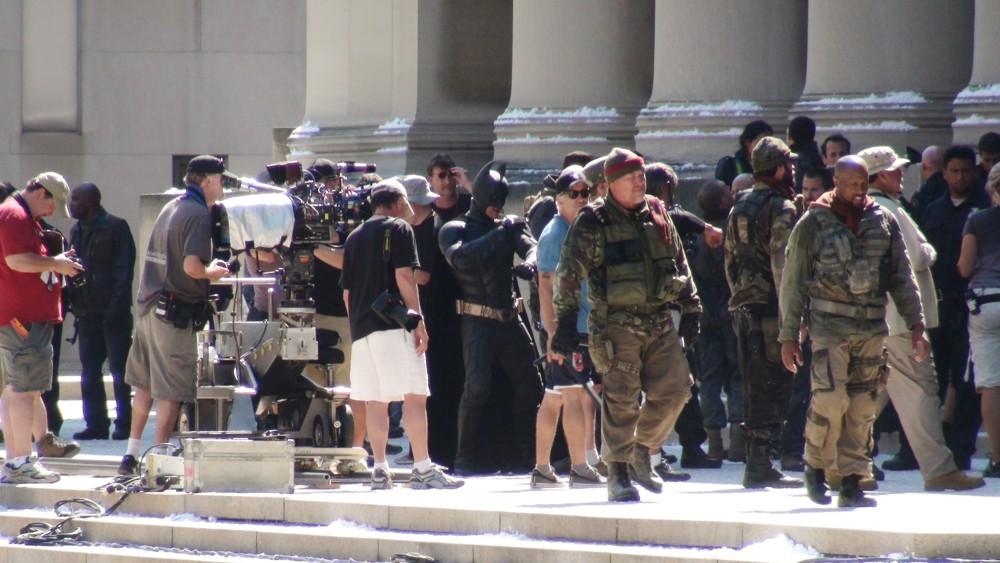 Tragedy strikes during production of The Dark Knight Rises. Warner Brothers confirmed that an unidentified male extra passed away from natural causes on the set of the new Batman film.
"The studio can confirm that a male extra passed away while on a break during an off-set crowd rehearsal for a sequence with several hundred extras in early November. The production crew fully cooperated with the authorities' investigation, which established that he died of natural causes," a studio representative said.
Sources reveal that the man's unconscious body was found after he had walked away from the other extras; a medical crew was called immediately. "He was taken to the hospital straight away... It was during a period when the film was shooting a huge sequence with several hundred extras in the Wall Street area," a source said.
Read More

| Daily Mail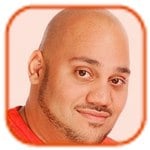 Posted by Andru Edwards Categories: Celeb News, Filmmaking,
Director Ken Russell has died. The Oscar-nominated filmmaker passed away in hospital at the age of 84 on Sunday night after suffering from a series of strokes, his son Alex Verney-Elliott confirmed.
"My father died peacefully. He had had a series of strokes. He died with a smile on his face," Verney-Elliott said.
Russell is famous for making several controversial films, including Women In Love - which became famous for featuring a scene in which Oliver Reed and Alan Bates wrestled naked and earned him an Academy Award nomination for Best Director - religious drama The Devils, The Music Lovers, and The Who's iconic rock opera Tommy.
Tributes to him have started to pour in from the movie industry with his friend and fellow filmmaker Michael Winner, 76, describing him as an artist who "pushed the barriers completely." Winner - who had been friends with Russell since 1968 - said, "Among many achievements that spring to mind, he made British cinema less insular and self-referential. He was also a leading creative force in the history of British television. He will be widely mourned... He pushed the barriers completely and got away with it sometimes and didn't others, but he made some startling movies. He had an eye for the composition of each image on the screen - a great eye for imagery and then, of course, he had a great idea for the grotesque."
Click to continue reading Director Ken Russell Dies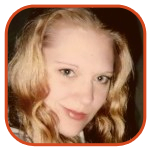 Posted by K.C. Morgan Categories: Obituaries, Videos,
During her career in Hollywood, Jane Russell kept company with the likes of Marilyn Monroe, eccentric billionaire Howard Hughes and a host of other legendary personalities. She was best-known for her impressive, Amazonian figure -- which she always put to good use on the big screen. And now, she's gone.

Jane Russell died on Monday in Santa Maria at the age of 89, 70 years after she was cast in her first Howard Hughes movie (The Outlaw). Her cleavage, amply displayed throughout the flick, created a huge controversy with censors. She did westerns with the Howard Hughes-owned RKO studios for several years in the 1940s before being cast as Marilyn Monroe's brunette bestie in Gentlemen Prefer Blondes. The role gave Russell the chance to show off another of her assets -- her powerful singing voice. You can hear -- and see -- her talents on display in the video above, a clip of Russell's big solo from the movie.
Throughout the 1950s, she continued to star in films. Russell was paired onscreen with Clark Gable, Robert Mitchum and Frank Sinatra -- to name just a few. Russell spent the next years singing in nightclubs, making the occasional movie appearance until 1970.
Click to continue reading Movie Icon Jane Russell Dies
Read More

| Yahoo! News

© Gear Live Media, LLC. 2007 – User-posted content, unless source is quoted, is licensed under a Creative Commons Public Domain License. Gear Live graphics, logos, designs, page headers, button icons, videos, articles, blogs, forums, scripts and other service names are the trademarks of Gear Live Inc.