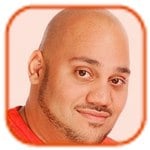 Posted by Andru Edwards Categories: Drama, Independent, Celeb News, Celebrity Gossip, New Releases,
Julianne Moore believes the Hollywood lifestyle can leave people feeling "empty."
The 53-year-old actress stars in David Cronenberg's latest movie Maps to the Stars as ruthless Havana Segrand, a fading star living among the Hollywood elite, and admits the character shows what can go wrong in the movie .
"Oh, I wouldn't say she's a monster, although it's true she does behave monstrously at times. She's one of these creatures that are very common in our industry, in that all of her self-worth and affirmation is projected from outside as opposed to inside. And the longer you live that kind of lifestyle, the more empty you become, until there comes a point when you just implode," she told The Guardian.
Moore - who is married to Bart Freundlich with whom she has son Caleb and daughter Liv - also says the film industry is too age obsessed, something she refuses to subscribe to: "You know, maybe that's a danger in any profession. But in the movie business it's heightened because it's all tied up with your face and how you look and the world's perception of that. But the only people who can affirm you are your family. They are the ones who are close to you. They're the only ones who can really see you."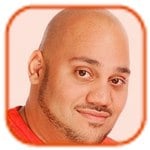 Posted by Andru Edwards Categories: Casting, Celebrity Gossip,
Robin Wright thinks that Hollywood is a difficult place "if you have integrity."
The House of Cards star refused to take "wife and arm candy" roles which would have raised her profile, and instead concentrate on raising her daughter Dylan, 23, and son Hopper, 20, with ex-husband Sean Penn while waiting for a properly engaging part to play.
"Hollywood is difficult to navigate if you have integrity, so I opted not to work if there wasn't enough to do in a role, which doesn't have to do with the role's size. If there's nothing for me to do as an actress, that's frustrating ... I'd rather go work at a menial labor job, where I can actually get my hands dirty," she said.
The 48-year-old actress admits her decision to stand back had an affect on her, adding, "In a sense it hurts, because you're like, 'I want to play too!' I just don't want to play that way. I'm not up there with Kate Winslet and Julia Roberts. I don't sell tickets. I've known that for a long time."
Click to continue reading Robin Wright: Hollywood Is Hard if You Have Integrity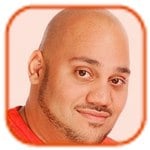 Posted by Andru Edwards Categories: Paramount, Biopics, Comedy, Celebrity Gossip, New Releases, Upcoming Releases,
Leonardo DiCaprio has reportedly "burned" himself out.
The Wolf of Wall Street star has been told to slow down by his friends as they fear his hectic work schedule is having a negative effect on his health and personal life. "Leo has been working like a demon over the past three years - and it's now starting to come back and haunt him. He's pretty burned out at the moment and suffering from insomnia from pushing himself so hard. Everybody is begging Leo to slow down but he's just very focused on making a lot of money right now -- to the exclusion of almost everything else," a source said.
However, it appears the 39-year-old actor has been investing his money wisely as he recently spent $10 million on a new four-bedroom apartment in New York. He also splashed out $8 million on an apartment adjacent to a $4 million home he already owns in the eco-friendly 2 River Terrace in Battery Park City last month. And in February, he spent $5.2 million on a six-bedroom mansion in Palm Springs, California.
Click to continue reading Leonardo DiCaprio's Friends Urging Him to Take a Break?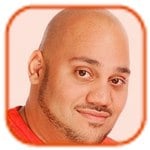 Posted by Andru Edwards Categories: Awards, Celeb News,
Kate Winslet is to be honored with a star on the Hollywood Walk of Fame.
The 38-year-old actress will be the 2,520th star to receive an honor, and the unveiling is set to take place early next week with Titanic director James Cameron and Kate's co-star in the film Kathy Bates presenting her with the accolade outside of the W Hollywood Hotel on Hollywood Boulevard, Los Angeles, on Monday, according to Hollywood.com.
"We are so happy that Kate Winslet will be here on our famous Boulevard of dreams receiving her well-deserved star. We've seen Kate shine in her roles and fans around the world have been anxiously waiting for this special day to come," producer of the Walk of Fame ceremonies, Ana Martinez, said of the new addition.
Other actresses who have been added to the star-studded pavement recently include Non Stop star Julianne Moore and Glee's Jane Lynch.
Click to continue reading Kate Winslet to Receive Hollywood Walk of Fame Star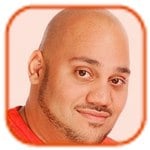 Posted by Andru Edwards Categories: Celeb News, Filmmaking,
Drew Barrymore doesn't think she's a very good actress.
The 39-year-old star - who has starred in countless films since the age of six - doesn't rate her dramatic ability because she prefers to become the character, rather than imitate them. "I don't think I'm a good actress. I feel like it's fake and yucky and it doesn't ring true. But if you research and you study and make it personal, you just become that person, and it's your truth and everything else around you falls away. Then you're telling the truth, it's not lying, it's not fake," she explained.
The blonde beauty credits her godfather Steven Spielberg for giving her the best advice, which has stuck with her for 33 years: "Steven told me, 'Don't act your characters. Be your characters.' At [the age of] six, I guess I was comfortable and more humorous than I would have remembered now. But once I got older and kept continuing acting, I don't know if I would have succeeded without that advice, because that's the thing that saved me. I'm not an actor, I'm a pretender."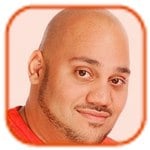 Posted by Andru Edwards Categories: Casting, Celeb News,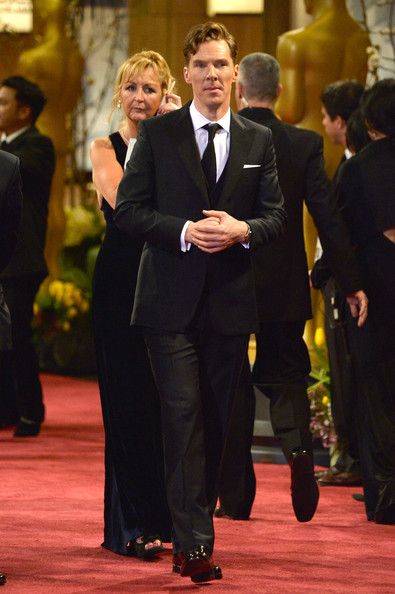 Benedict Cumberbatch wants to play a dumb character.
The Sherlock actor, who has just completed The Imitation Game, a biopic of British cryptographer, Alan Turing, insists he's ready for a less intellectual role. "I always seem to be cast as slightly wan, ethereal, troubled intellectuals or physically ambivalent bad lovers... I am so ready to play a really dumb character," the 37-year-old star told T magazine.
Benedict, who has also won awards for his role as Victor Frankenstein and his monster in the West End production, became a huge star after taking on the part of the titular detective in BBC1's Sherlock but admits he's not the nicest character to play: "I always make it clear that people who become obsessed with him or the idea of him - he'd destroy you... He is an absolute b*****d."
Click to continue reading Benedict Cumberbatch: I Want a Dumb Role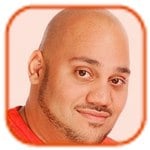 Posted by Andru Edwards Categories: Magnolia, Drama, Celeb News, New Releases,
Charlotte Gainsbourg is considering quitting acting because she is finding it difficult ageing on screen.
The 42-year-old singer-and-actress - who has three children with partner Yvan Attal - finds it "distressing" to see how her looks have changed and knows she needs to "make peace" with the changes if she doesn't want to give up her career.
"I don't like aging and I can see it happening. I find it very distressing. Movies are getting hard for me. I don't want to be embarrassed by my appearance when I see myself on film. So I don't have a choice really, either I make peace with the fact that I'm aging and that my face is getting harsher, or I don't and I quit acting."
The Nymphomaniac star always thought the anxiety she experienced turning 40 would have abated by now: "I find it truly horrible, this between two ages thing - neither too old but no longer young either. I thought turning 40 was the peak, the epitome of horror, but it doesn't get better. The decline doesn't stop. I used to think only attractive people suffered from this, but I can assure you plain women like me - although I don't think I'm ugly - suffer quite hard."
Click to continue reading Charlotte Gainsbourg: Aging May Stop Me From Acting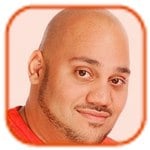 Posted by Andru Edwards Categories: Columbia Pictures, Sony, Weinstein Company, Action, Adaptation, Adventure, Drama, Period, Science Fiction, Sequels, Celeb News, New Releases,
Jennifer Lawrence is going to take a year's break from acting.
The 23-year-old actress has made eight films in the past 12 months, and Harvey Weinstein - who worked with her on Silver Linings Playbook - has revealed she is about to have a much earned "rest."
"She's going to have a long break for a year where she won't do anything. It's been non-stop for her and she deserves a rest," he told The Sun.
The famed producer also defended her decision to not attend the BAFTAs ceremony, despite receiving an award for her role in American Hustle. "Jennifer is too nice and will do people favors and agrees to do a movie like American Hustle when she could have had a rest. She signed on to do Hunger Games when she was young and wouldn't have realized how much it would dominate her life. But she's a professional and always will be," the famed producer explained.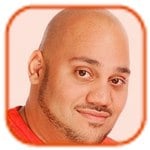 Posted by Andru Edwards Categories: Drama, Celeb News, Scripts,
Leonardo DiCaprio wants to star in a stage play.
The 39-year-old actor - who was catapulted to the spotlight in 1997's Titanic - has his sights set on performing in theaters after enjoying a film career spanning two decades, and is already looking at scripts for both classic and new productions.
"I have thought about theater on and off over they years but other things keep getting in the way. Maybe now's the time," he said.
Leonardo has been nominated for a number of awards for his work over the past year - including an Academy Award for Best Actor for his portrayal of corrupt stockbroker Jordan Belfort in The Wolf Of Wall Street - but he wants to wait until after awards season before he explores theatre work further. "I'm going to get all of this - the awards and traveling - over with and maybe, just maybe, there will be a play. I've actually been looking at a bunch plays and stuff. I would love to do it," he explained.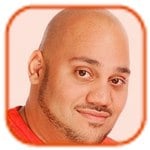 Posted by Andru Edwards Categories: Drama, Thrillers, Celebrity Gossip, Filmmaking, Rumors,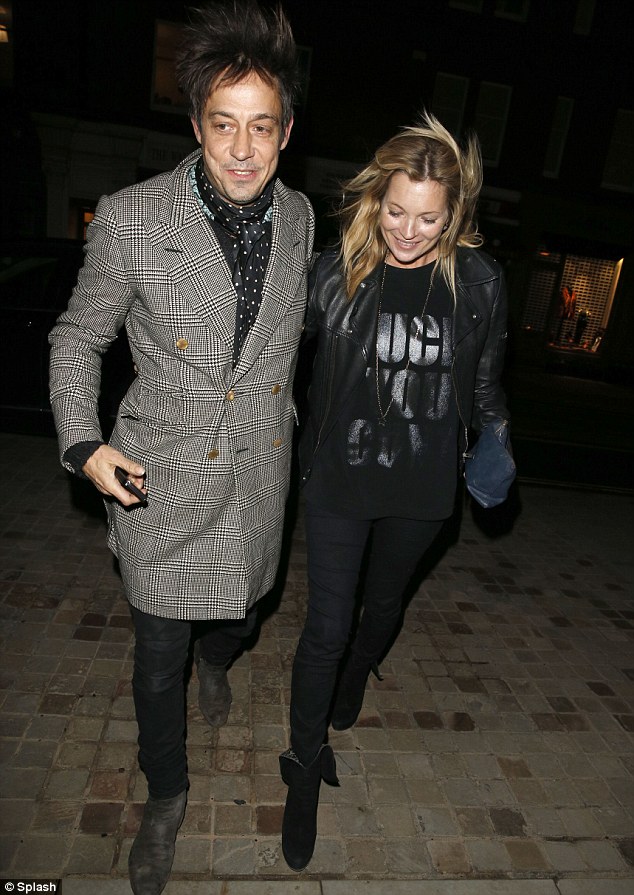 Kate Moss wants to be a screen writer and director.
The 40-year-old model is keen ditch her 20-year career in fashion and is determined to produce her own thriller after becoming hooked on dark and gripping movies with her husband Jamie Hince, 45.
"Kate and Jamie regularly watch deep psychological films with amazing photography and subtitles," a source said.
The blonde beauty has been looking into scriptwriting lessons and has been speaking with her contacts in America in a bid to break Hollywood with her new ambition. "She has been looking into scriptwriting and hopes to attend special lessons in directing and producing. She has also been speaking to a few Hollywood contacts. Kate very much wants to take things to the next level in Los Angeles and London," the source explained.
Click to continue reading Kate Moss Wants to Be a Hollywood Director
© Gear Live Media, LLC. 2007 – User-posted content, unless source is quoted, is licensed under a Creative Commons Public Domain License. Gear Live graphics, logos, designs, page headers, button icons, videos, articles, blogs, forums, scripts and other service names are the trademarks of Gear Live Inc.